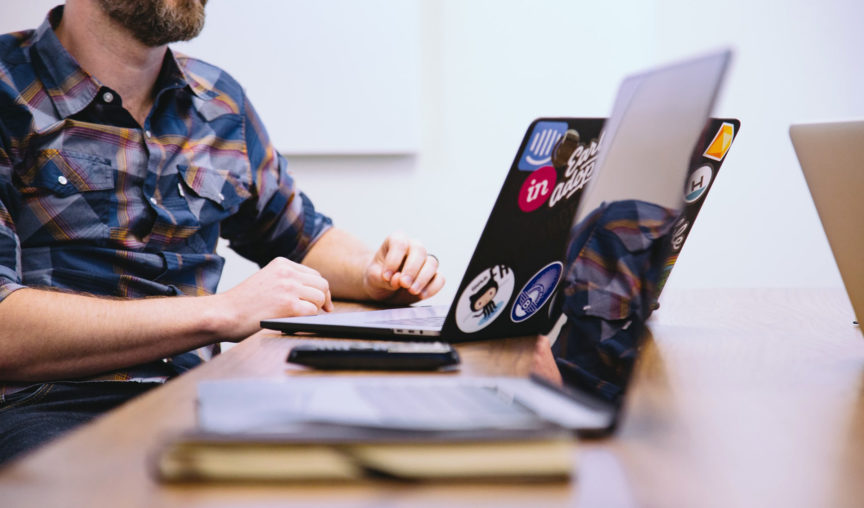 Introducing a new piece of software to your company is no easy feat and just one of the many trends making waves in the people management space in 2020. It requires countless hours of research and some crafty persuasion, and even once in place, it needs ongoing attention. If you've done your due diligence and decided on an HRIS, you're now faced with one challenge; how do you get everyone else in the business on board so the new HR tech can be effective from the get-go? Whether it's interns or senior leadership, it's important you're backed 100% by the entire team so everyone can get the most from their new HR tech platform. There's a long list of people that you'll need to have on board with your decision including your fellow people managers, leadership team and the wider business. So where do you start? We say, start with the benefits of adopting HR software! Read on as we share all the different ways you can get your business on board with new people tech so it's a roaring success amongst your team.
Make the benefits of using HR tech clear to everyone to help them get on board
No matter the stage you're at with getting your team on board with new people tech, it's important you convey the benefits and the why. Whilst we know the benefits are endless, these four take the cake: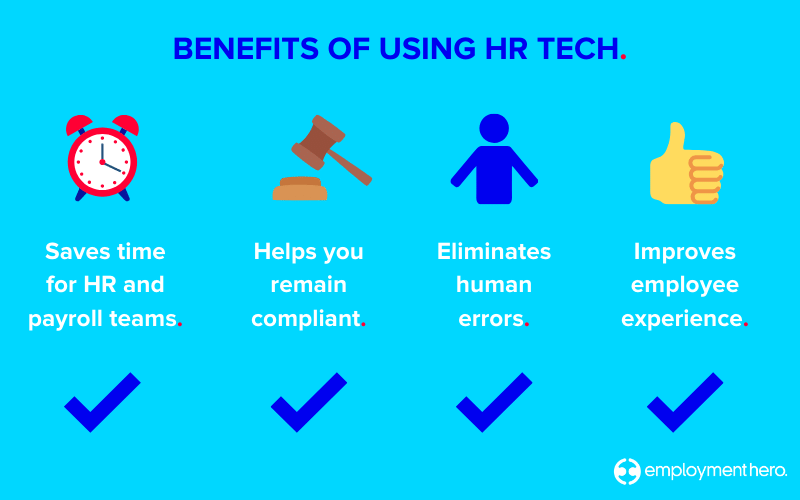 1. Saves time for your HR and payroll teams
In the midst of a digital revolution, it's never been more important to get strategic in your day-to-day. HR software can help free up time so you can focus on things that will allow your team to grow. You don't have to put up with being weighed down by hours of people and culture admin tasks.This is just one of the ways we're seeing how the role of HR managers is changing. If you're interested to see what the HR manager of the future looks like, take a look here.
2. Helps you remain compliant
With so many wage theft and payroll scandals continuing to splash across the news each week, it's never been more important to stay compliant. If you're looking for a system that can help streamline your processes, whilst helping to ensure you're compliant in the process, Employment Hero can help you. Our platform has built-in libraries with lawyer-approved contracts and policies. Better yet, our payroll software automatically interprets modern awards so you don't have to.
3. Eliminates human errors
We all make mistakes – we're all human! But what if we told you there was a way to eliminate human errors with HR tech? Imagine no longer needing to look for misplaced employee paperwork because you've got it all in one spot. According to eFileCabinet, the average business spends $20 per piece of paper to file it, $120 searching for each lost file and $220 in the recreation of the lost document. This alone means you can say goodbye to dusty old filing cabinets and have your employees documents securely stored in the cloud with Employment Hero. Convenient audit trails also turns searching for vital information into a few mouse clicks.
4. Gives your team easy access to their payroll and HR information
When it comes to making work easier and more rewarding for everyone, employees are front of mind. Whether it's through a mobile app or on a desktop, employees will be able to access all of their HR and pay information at the click of a button. They can apply for leave, see their OKRs and with Employment Hero, have access to benefits, our online marketplace with discounts on thousands of everyday items. If you need another reason, our own research has identified that employees increasingly want this freedom. Go on, give 'em what they want…
Getting your fellow people managers on board
If you've got a team of people managers around you and are thinking about introducing HR tech, you've come to the right place. Getting your fellow people managers on board with a new system may seem overwhelming initially, especially if they've never used an HRIS before. However, we're here to tell you that it doesn't have to be! It will save you significant time on manual admin related tasks associated with onboarding and other processes throughout the employee lifecycle. This means that you will have more time in your day to spend time on tasks that enhance your HR function. Goodbye piles of paperwork, hello strategy.
Getting your leadership team on board
If you're proposing new people tech to your business leaders, it's important you convey how it will make your job easier and how it will positively influence everyone in the business. People tech can greatly impact your employee engagement and overall business performance.
Back up your shiny new HR tech proposal with statistics and businesses cases
Did you know that 80% of employees found that HR tech improved their attitude towards the company? We all know that when we hear examples of other people using a piece of technology, it becomes a reality that you could achieve the same thing. If you're looking at implementing HR tech, go in with statistics and be prepared to present case studies. At Employment Hero, we have a library of case studies that can help prove how beneficial HR tech will be to your business including: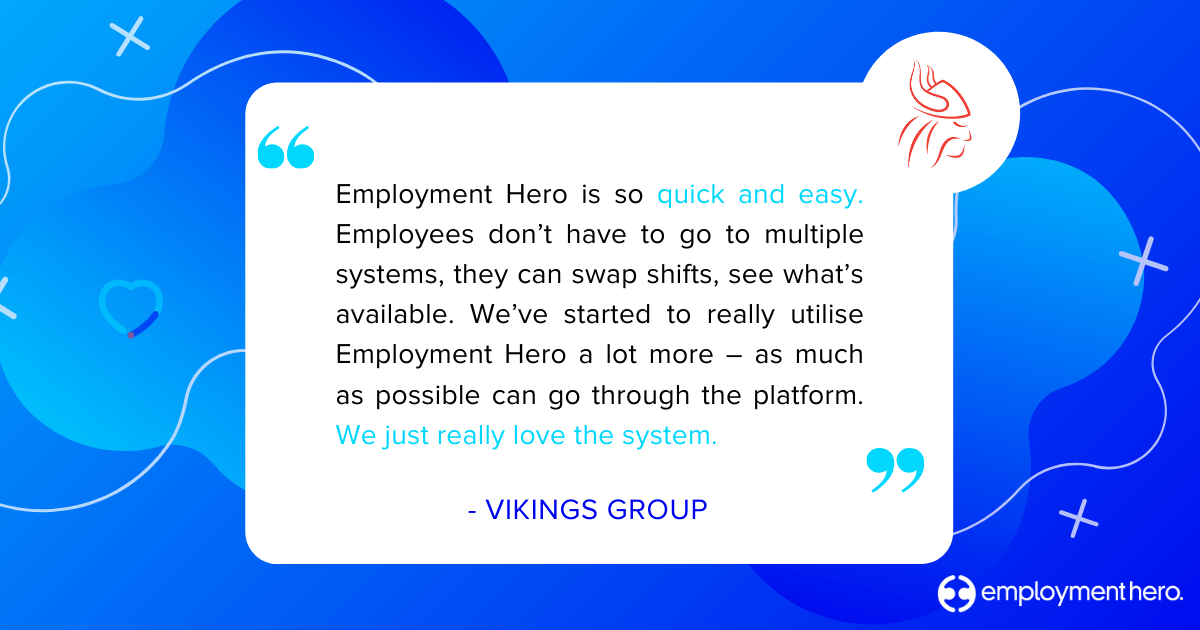 Getting the wider team on board
Now you've got your immediate team of people managers on board and leadership has approved your new HR tech, it's time to get the roll-out plan happening! The most important piece in the roll-out stage is to make sure that your wider team is educated on how to use the software. This will make your team aware of all the benefits of your platform and use it to their advantage. When it comes to gaining the support of your fellow co-workers, you have to support them throughout the entire implementation process. Our suggestion. Hold a training session for your team so they can get a full understanding of how to use the new software. This should go through all of the different features such as leave requests, reward and recognition, and benefits etc.
The Wrap Up
When it comes to getting the entire business on board with new HR software, the most important part is to educate and inform your team. When they understand how much easier it will make their lives, they can become advocates of the software. If you're looking for an all in one HR and payroll platform, let Employment Hero help you. Our platform streamlines all of the manual processes relating to HR and payroll such as paperless onboarding, visa checks, OKRs, benefits, reward & recognition, timesheets and so much more. If you want to take a look at how Employment Hero can make your HR and payroll easier, watch our quick demo video. 👇
If you're still unsure about the next steps, get in touch with our friendly business specialist team. They can walk you through your individual business needs and give you the tools to build a personalised HR tech proposal.
Want more?
If you want to learn more about how to choose the best HR software, download our FREE whitepaper here. In times where compliance is front of mind for small business, make sure you're up to scratch with all you need to know. We've put together this FREE whitepaper which includes all you need to know remaining compliant. 👇👇👇