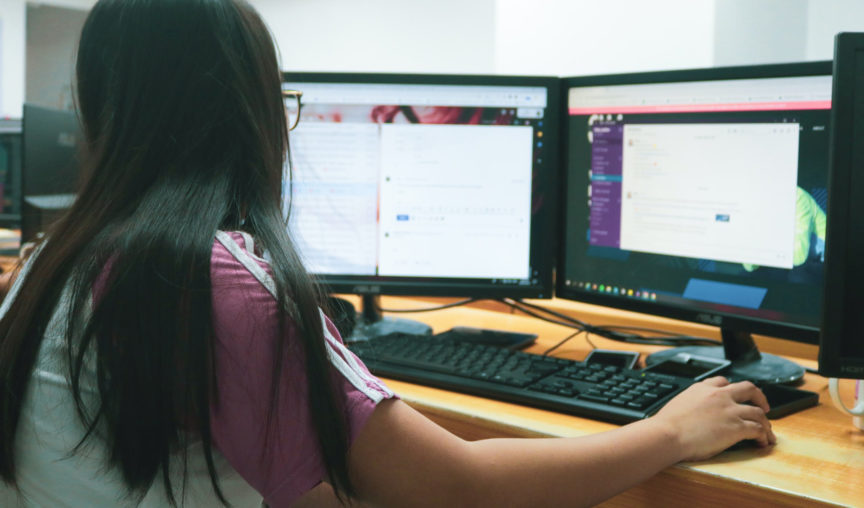 Ever wish there were more hours in the day? More time to get stuff done? Don't worry, you're certainly not alone. But the truth is, double handling and pumping data into HR spreadsheets is so last century. But, if you're still using manual ways of doing things to complete important but routine operational HR tasks, there's a very easy fix for you. And it comes in the shape ofpurpose-built online HR software for small business.
Online HR software
You can free up a whole heap of your day with cloud HR. In fact, online HR software can save you an enormous amount of time across a range of HR tasks. Everything from hiring and onboarding, to managing time and attendance, to processing payroll, and even administering employee benefits. And by usingcloud HR, you can be confident that your company's HR policies, HR documents and letters tick all the boxes when it comes to being totally compliant with awards and employment legislation. And with accurate reporting at your fingertips, you'll save so much unnecessary administration time, not to mention double handling costs.
Cloud HR for peace of mind
Another great thing about online HR software is that it offers considerably better security than having your sensitive data locked away in filing cabinets or even password-protected on your computer. In fact, to managethe security and integrity of your HR data, a cloud HR provider like Employment Hero uses the same level of password-protection, encryption standards and firewall security that banks use. Plus, as all your HR data resides in the cloud, you can access it from anywhere, any time. Online HR software also makes it much easier to control who has access to certain data. You'll never misplace an HR file again, and as everything carries an electronic trail, all your data and access is easy to track, minimising the risk of security breaches.
Cost effective
Of course, technology costs are a big issue for all businesses. But modern HR systems for small business are designed with affordability and flexibility in mind. For example, Employment Hero's core HR platform is even available free of charge, and you can easily scale up as your needs grow. You simply pay for the add-on services that you require. By freeing up your time from all those operational tasks, can you really turn your attention the stuff that's going to make a big difference to your company. Things like culture, employer branding, and employee engagement.
6 things to look for in cloud HR
When it comes time to selecting online HR software, there's no shortage of systems to choose from. But, this is both a blessing and a curse as it's easy to get bamboozled with features you don't really need. So, to help you make the right choice, try and focus on these six really important features:
1. Employee self-service
Choosing a solution withemployee self-service is a must. Self-service functionality allows your employees to perform routine HR tasks. This includes updating personal details, as well as acting upon HR documents – such as viewing and acknowledging workplace policies. By reducing your employees' reliance on you to perform administrative support tasks, you cut costs and response times while improving efficiency, productivity and compliance. Plus, with employee self-service, your managers can make certain decisions regarding their team, such as approving requests for annual leave or training. This means approvals are more relevant to the person in question, and a lot quicker too!
2. Mobile
These days, it's so important that the solution you choose allows you and your workforce to access it on the go, on any mobile device.
3. Usability
The system you choose must be intuitive and easy to use. Otherwise, it'll be difficult to persuade your workforce to adopt it. The easiest way to check for usability is having a demo of the software, and taking a free trial.
4. Analytics
With online HR software, you get access to rich data which you can analyse and interpret to make more informed decisions. So, look for a solution that delivers all your reporting needs.
5. Security
As discussed above, it's critical that the HR software you choose offers bank grade security features. Opt for software that includes encryption and dynamic role-based security to protect the data from external threats as well as unauthorised internal users.
6. Easy integration with other business software
To ensure whole of business reporting, select online HR software that offers easy integration with other business and accounting systems. Rather than a standalone database, you can be sure that information is consistent across your business systems.
Make the right choice
So, if you're still a slave to the HR spreadsheet, perhaps it's time to join the 21st Century way of doing things? With online HR software that's purpose-built for small business you'll reduce errors, deliver efficiencies and benefit from cost savings across the business. Request a demo of Employment Hero today.

Employment Hero is Australia's first all-in-one cloud HRIS offering a comprehensive HR software, payroll system, and employee benefits platform in one easy solution. Trusted by Australian businesses, Employment Hero is about making rostering, onboarding, performance management, time tracking, payroll, and award interpretation a snap. Employment Hero's HRIS also integrates with Xero, MYOB, KeyPay, and Accountright Live. Stop wasting time with spreadsheets, and request a demo today.