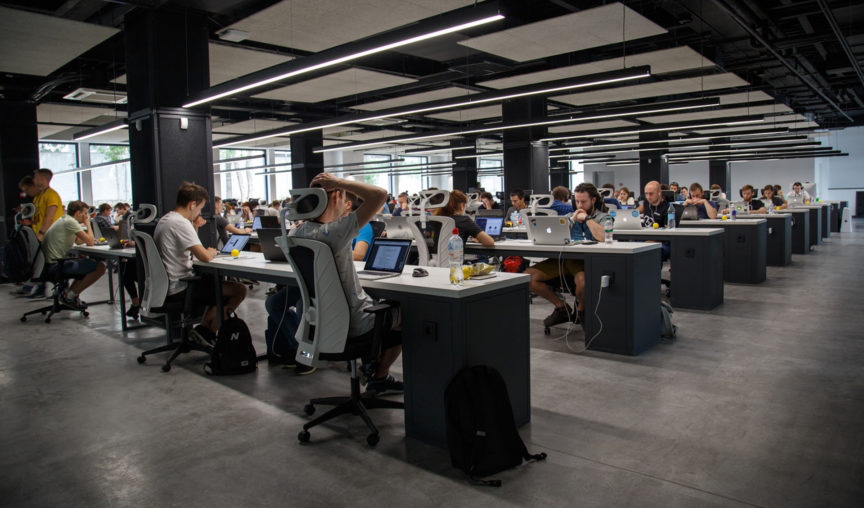 It's no secret that the role of human resources management is changing. With technological advancements and a shift to become more strategic in day to day activities, the future of HR and people management is transforming right before our very eyes. Traditionally responsible for employees and all of the manual admin tasks that come with it, HR managers of the future are beginning to look tech-savvy, so it's important you get up to speed – and fast. With the start of a new decade upon us and many HR trends already in full swing, there's never been a more important time to get yourself ready for the future of work. With so many changes set to transform the human resources industry, we know many people express concerns in their role. According to Cascade HR, 40% of HR professionals place employee engagement as their number one concern for the year ahead. Additionally, recruitment and reward are placed second and third as areas of concern, at 37% and 36%. This is due to the competitive market to attract and retain top talent. While these areas of concern are at the forefront of many HR manager's minds, digital transformation takes the cake. According to Gartner, 67% of companies believe that if their company doesn't embrace digital transformation when it comes to HR, they won't remain competitive. If you want to find out what HR Managers of the future look like, read on as we explain the major shifts people managers will begin to see over the next decade.
HR technology will become a part of every HR and people managers' toolkit
Did you know that HR managers who aren't using an HRIS (human resources information system) spend on average 14 hours per week doing manual admin tasks, contributing to 41% reduced rate in productivity? By implementing an HR automation in your business, you'll see an uplift in productivity for you and your team. If you want to find out more about how an HRIS can help you become more productive, we can help you. One of our small business specialists can walk you through a demo and show you how you can save time with Employment Hero. At Employment Hero our goal is the same as yours as a people manager; to make employment easier and more rewarding for everyone. Whether it's by improving your team's employee experience or providing more learning and development opportunities online, investing in HR tech has so many great features that will benefit your workplace. Additionally, by introducing an HRIS, it will allow you to look more closely at data and analytics. This gives greater insights into how you can improve processes to combat issues such as employee turnover. Sounds good, right? Take a quick look at our video below for a quick overview. 👇
HR automation will allow HR managers of the future to focus on strategy
Technology is changing the way we work in every industry, and this is no different for HR professionals. With HR automation now freeing up the time of people managers, it's demanded a shift towards strategy. This strategic shift strategic has meant that HR now has power when it comes to creating a competitive advantage. Whether it's by creating high performing teams, designing the employee experience or creating professional development plans to reduce staff turnover, HR managers of the future are in the driver's seat when it comes to improving the efficiency of workplaces.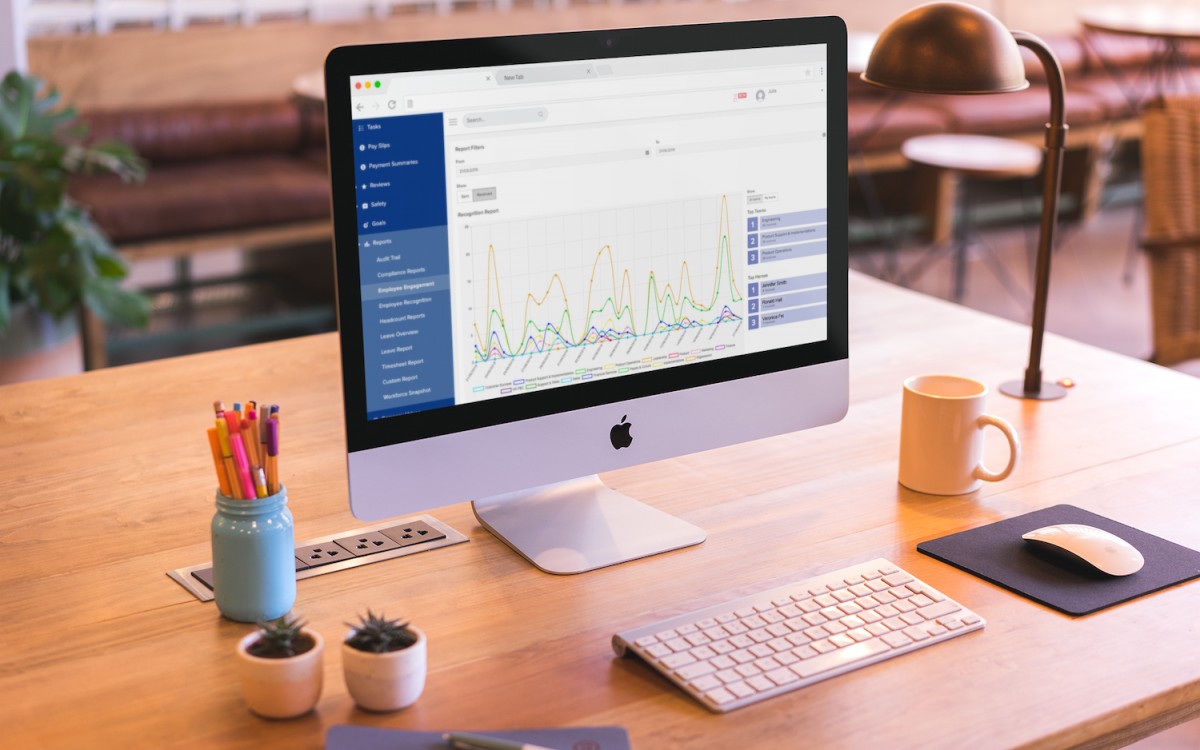 Social Media will become your new best friend and a vital piece of your employer branding puzzle
Using social media as an HR Manager has never been more important. LinkedIn is a great way to build your professional network and connect with other HR leaders. Not only this, it's a great platform to use to become a respected person of influence. Keeping your LinkedIn up to date may seem like a chore to some, but it is an important piece of your employer branding and also your professional profile. It can be as simple as resharing a recent post from your company profile to your personal account.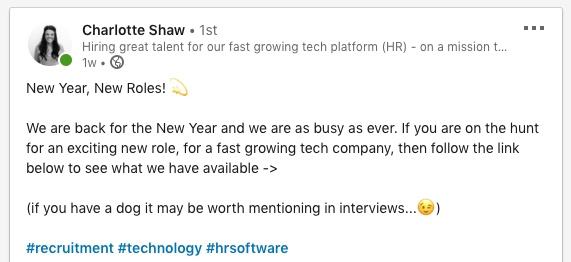 LinkedIn Post from Charlotte Shaw – Talent Acquisition Specialist at Employment Hero
HR Managers of the future will need to be across compliance
In 2019, the crackdown on wage theft and payroll underpayments sent shockwaves through many industries. The retail and hospitality industries were hit hard, with the largest scandal seeing Woolworths underpay its staff by $300 million. In 2020, the crackdown on compliance won't be slowing down, but instead ramping up even more. We will see the creation of six new updates to modern awards. Some have already come into effect, and more will arrive from 1 March 2020. If you want to ensure you're compliant with the six new changes to modern award, read our blog here.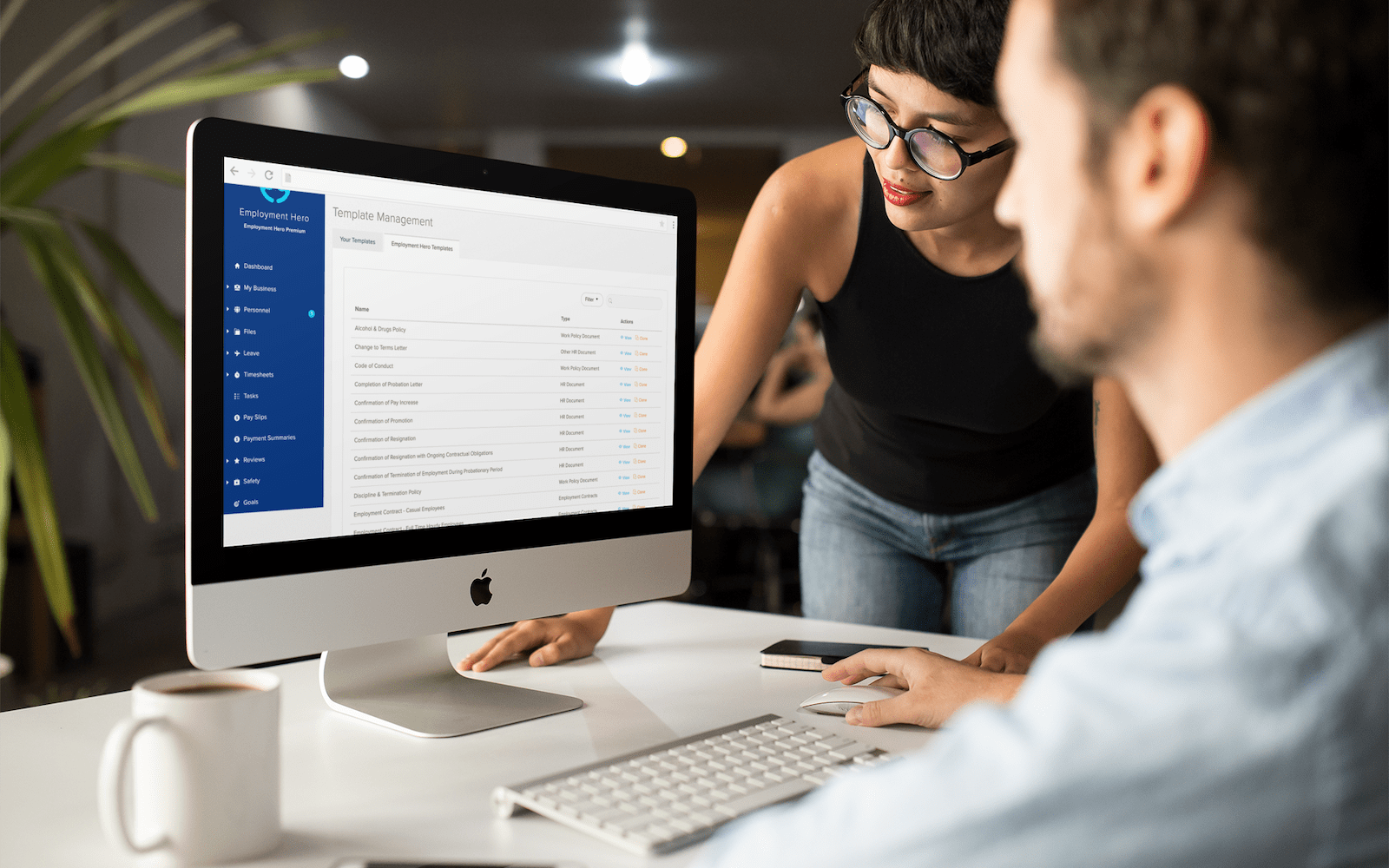 Australian payroll is an incredibly complex system. It's no surprise that one of the biggest challenges SME's face is interpreting different awards to comply with legislation. If you're not trained in employee legislation, this can be difficult to know – but that's where we come in. Employment Hero has 45 different modern awards built-in, giving you peace of mind knowing you're doing the right thing. You can also set custom rules to calculate additional award areas such as overtime, penalty rates, allowances, auto-pay increases and more. If the word 'compliance' sends shivers down your spine, get in touch with us today. We can walk you through how we can help you be compliant so you can avoid being front-page news.
Strategy surrounding how to attract and retain talent from Gen Z
Gen Z is here, and they're not like any other generation we've seen before. Defined as those born between 1995 and 2012, Gen Z are ready to shake up how companies recruit top talent. As the first wave of Gen Z is beginning to enter the workforce, you need to get prepared. They're coming in full force – and they're here to stay. Gen Z'ers have different values compared to previous generations, which is throwing a spanner in the works when it comes to gaining employment. According to a study by Year13, 76% of Gen Z define success as pursuing a passion, whilst only 22% define success by having a university degree. This shift is showing that they would rather have a job they are passionate about, rather than furthering their studies because they feel like they have to.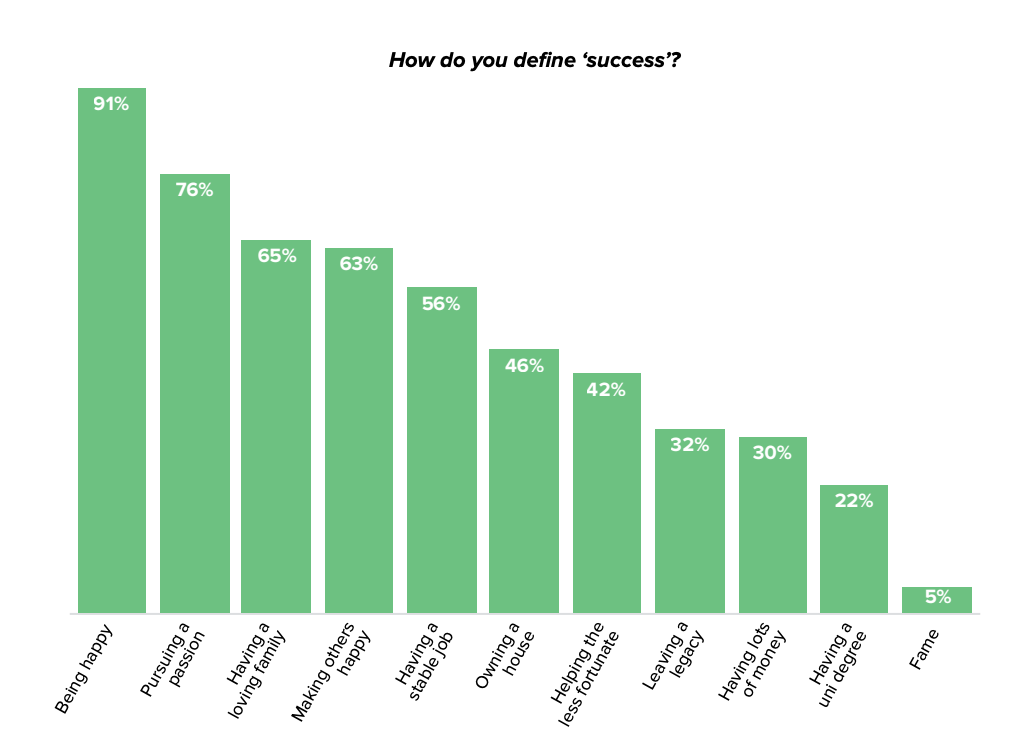 Source: Year 13: After the ATAR ll
  "Youth ranked the worst parts of their job as the lack of opportunity for career progression (44%) and the type of work that they do (31%), indicating they are goal-oriented and would prefer to have a job doing something they enjoy whilst gaining the experience they need to build a career" – Year 13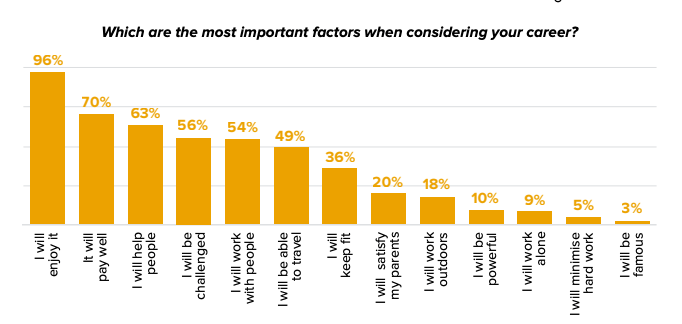 Source: Year 13: After the ATAR ll
A focus on creating career development plans to retain employees
When it comes to talent management, it's important you have strategies in place to keep your employees engaged at work. By creating career development plans for all of your employees, you'll see employee engagement increase and a desire for your team to go above and beyond in their role. According to a study by LinkedIn, 94% of people would stay at a job longer if they invested in their career. By creating a career development plan with your employees, you'll show them you're invested in them. This will lead to a reduced rate of turnover and that means you'll also minimise the hidden costs associated with recruitment.
The Wrap Up
As roles in the human resources industry begin to change, it's important you keep up to date. With this being said, strategy and HR tech will become a vital piece of your role, with a focus being placed on employee experience and branding. Additionally, compliance will remain front of mind for HR professionals and all business leaders. We will also continue to see the Australia government cracking down on wage theft and underpayments. If you're wanting to dive deeper into how to define your career, we've written a handy blog here.
Want more?
In a time faced with lots of changes for HR managers of the future and small businesses, it's important to stay compliant. If you want more information on how to stay compliant in your business, download our FREE guide to HR compliance to access the best industry advice and tips. 👇👇👇