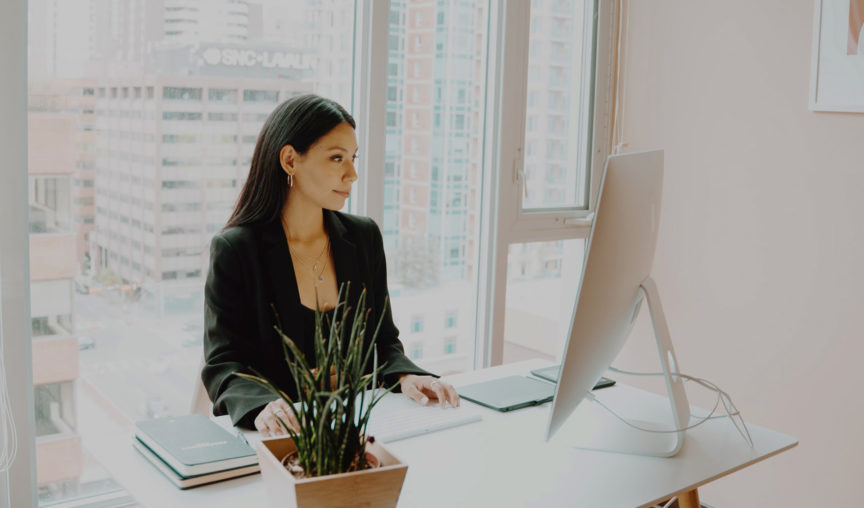 It's a new financial year, and there is a stack of important HR legislation updates and changes to pay entitlements that you need to get your head around. To make sure you're totally up-to-date with the changes that were brought in on 1 July, here's a wrap-up of six of the most important things you need to know.
HR legislation updates
1. Federal minimum wage
A new national minimum wage came into effect from the first pay period on or after 1 July 2017. From this date, the national minimum wage increased to $18.29 per hour or $694.90 per week. For full-time employees working a 38 hour week, it's an increase of $22.20 per week (or 59 cents per hour).
2. Modern awards – wage increases
In line with the minimum wage increase, the base rates of pay in modern awards have also increased by 3.3%. Bear in mind that wage increases also impact the value of leave loading, penalty rates, overtime payments and superannuation contributions. In addition, wage increases also affect the value of accrued leave entitlements, along with the cost of wage related expenses such as payroll tax and workers compensation premiums.
3. Penalty rate changes
Sunday penalty rates in the Hospitality, Fast Food, Restaurant, Retail and Pharmacy awards have changed. Cuts of 5% commenced on 1 July, with greater reductions for fast food and hospitality employees coming in 2018 and 2019.
For full-time and part-time workers in retail and pharmacy, Sunday penalty rates will fall from 200% to 150% by 2020. Workers in the fast-food industry will have their 150% Sunday rates cut over the next three years until 2019.
Sunday pay for employees in the hospitality sector will gradually fall from 175% to 150% by 2019.
Public holiday penalty rates have also been reduced from 250% to 225% for all full-time and part-time employees covered by these awards. Meanwhile, all casual employees under these awards will receive a public holiday penalty rate of 250%. To find out exactly how each of these awards has been affected, the Fair Work Ombudsman's website details all the changes. Keep in mind that this decision on penalty rates is currently under judicial review in the Federal Court. So, we'll be sure to keep you posted on any updates to pay rates arising from this review here on this blog.
4. High-income threshold
Now stands at $142,000, up from $138,900.
5. Genuine redundancy payments, tax-free threshold
First, $10,155 is tax-free and $5,078 tax-free for each completed year of service.
6. Hefty increases in fines
For businesses, the maximum penalty for a single breach of the Fair Work Act has jumped from $54,000 to$63,000. For individuals, it's increased to $12,600. A fine of this nature can have a crippling effect on any business, especially since breaches of the Fair Work Act tend to come in multiples. For instance, if you're underpaying one employee because you're not up-to-date with the latest HR legislation, you're likely to be underpaying other employees as well for the same reason! That's why it's so important to keep on top of all these HR legislation changes as and when they happen!
Casual conversion
In addition to the changes detailed above, a landmark decision by the full bench of the Fair Work Commission proposes changing HR legislation to give workers covered under 85 modern awards the right to request full or part-time employment after 12 months. But casual conversion is not a given once employees reach the 12-month milestone. Employers can refuse the request on reasonable grounds. "Reasonable" includes instances where you would need to significantly adjust the casual employee's hours of work, or you could foresee not needing the casual position within the next 12 months. While it is a landmark decision, it is only a preliminary view at this time. The Fair Work Commission is currently accepting further submissions from employers and employees along with industry bodies. If you're interested in making a submission to the FWC about the proposed model clause and its date for implementation, you have until 2 August 2017.
What HR managers need to do now
With all pay entitlement changes now in force, check you've made all necessary adjustments to employee payments. Even if you pay above award rates, it's essential to review updates to HR legislation to ensure you're compliant. That's because your pay rates have probably been determined in consideration of other award entitlements such as overtime penalty rates or annual leave loading. With the increase to minimum wage and other pay entitlements, you may find you are no longer paying above award rates, in which case you may be in breach of HR legislation, and therefore liable to back pay, along with stiff penalties which have also increased. And with changes to the penalty regime for breaches of the Fair Work Act, there's never been a better time to review your workplace policies and processes to ensure they comply with current HR legislation. Remember, even where your policies are up-to-date, you need to ensure managers are aware of their responsibilities. With the prospect of the casual conversion clause coming into effect on the near horizon, it's important that you consider the possible impact casual conversion may have on your workforce strategy and your reliance on casual labour.
Free download
For more information on your employees' entitlements along with your HR legislation obligations, download our essential guide to HR compliance.
Employment Hero is Australia's first all-in-one cloud HRIS offering a comprehensive HR software, payroll system, and employee benefits platform in one easy solution. Trusted by Australian businesses, Employment Hero is about making rostering, onboarding, performance management, time tracking, payroll, and award interpretation a snap. Employment Hero's HRIS also integrates with Xero, MYOB, KeyPay, and Accountright Live. Stop wasting time with spreadsheets, and request a demo today.