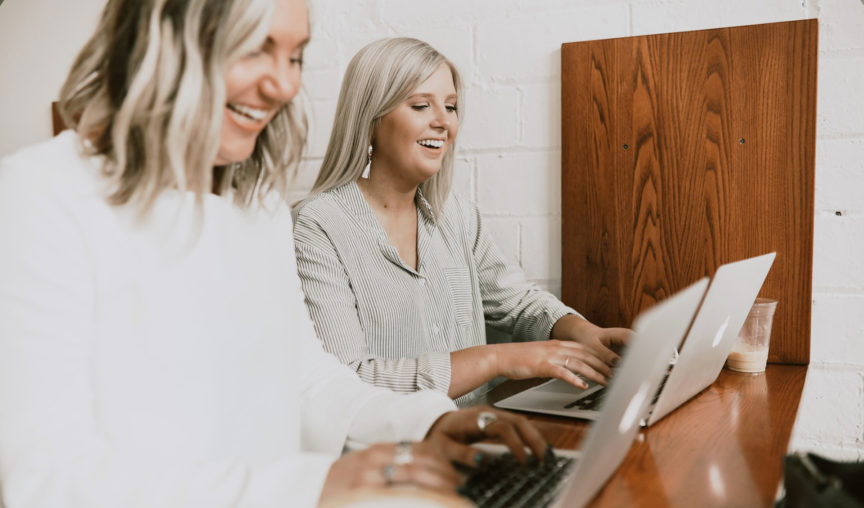 Did you know that if a new manager struggles, their entire team will struggle too? According to Gallup research, managers account for at least 70% of their team's employee engagement. In other words, a bad manager could result in low employee engagement. As the team responsible for people strategy, HR needs to keep an eye on first-time managers. Regardless of who the new manager is, you should be on hand to help guide and transition them as they step up to their new role. If you've ever been promoted into a management position yourself, you'll remember that you may have been really excited to finally receive some recognition; ready to dive headfirst into your new role, take charge and show everyone what you're capable of! On the other hand, you're slightly terrified of the huge challenge you're about to face. You're not sure where to start, what if you fail or disappoint your team? There is a lot to unpack here, which is exactly why HR should be involved. You can help first-time managers overcome these doubts and guide them on the path to greatness.
Speak to the team first
Before you start to help the first-time manager in their new role, make sure anyone they will be managing is aware of the new structure and hierarchy. Ensure they know exactly what to do if they have questions, concerns or feedback about the change. Creating a great communication process in your workplace is vital to make this happen. Examples of this in action can be regular team-meetings in the initial weeks, or one-on-one meetings with the team members to check in with them about how they are feeling about the new shift in roles. If the manager will be managing a newly created role, it's still important to open up the floor for team members to voice any feedback or concerns.
5 Ways HR Can Help a First-time Manager Succeed
Now that the entire team is aware of the change and onboard, it's time to focus on the first-time manager themselves. As a business, you've identified a talented, promising up-and-comer in a who's ready for a bigger role. Everyone's agreed that the promotion is well overdue and they've just started their first day as a new manager. Here's what you can do to help that first-time manager in their new role.
1. Provide extra support
After a promotion, it is all too common for first-time managers to find that their supervisor no longer gives them as much attention and support as they received in their more junior position. This is one of the reasons that new managers will need more support from HR. New managers undertake some big responsibilities which are entirely new to them. As they start finding their way in the role, they need more one-on-one time with their supervisor – not less. It is therefore important to provide more support through meetings perhaps with the first-time manager, yourself as an HR representative and their direct supervisor to make sure the transition is running smoothly. Especially in the early days.
2. Set up a mentor program
Another way to offer first-time managers more support is to set up an internal mentor scheme with other managers other than their immediate supervisor. This will help them have sounding boards to navigate the new world of management. They can hear advice from different types of managers and ultimately find their own management style. A mentor scheme is also particularly important if there are certain issues a manager feels they can't discuss with their immediate supervisor, for either personal or political reasons.
3. Provide ongoing professional opportunities and development
Once an employee has been promoted to a manager position, they can't keep relying on the same skills they had in their more junior role. They need to continue to learn and develop in order to really make a difference to the team. It's important that every employee within the business has the opportunity to learn and grow their pre-existing skills or learn new skills and insights that help them in their job. This should not stop just because someone becomes a manager. Give them access to training materials and mentorship so that'll their career grows (they'll also be more likely to stick around).
4. Are they comfortable managing?
First-time managers need ongoing support to help develop and improve their "soft" skills, such as negotiation, conflict resolution, and communication. These are things that aren't directly related to their job, but things that are associated with a managers position. Some of the key things you want to assure they know are the following;
Goal alignment;

make sure they're fully aware of the company, team and their individual role, and that they can align their direct report's goals with the rest of the teams'.

Managerial feedback;

are they comfortable giving feedback to team members on how they're performing against these goals? Are they comfortable pushing back and aren't just aiming to please all the time as a new manager? You want them to come into their own in this role, disrupt the status-quo of the team and really make a difference for the better. They've been promoted for a reason and that's not to be a yes man.

Management styles;

does the new manager have a clear management style? This is where the idea of a mentor program would come into play. It'll teach them that there are different ways of being an effective manager and dealing with certain situations. There's no right or wrong to be a manager. It's what works and feels right for them.

Conflict resolution techniques

; this can be one of the hardest things for first-time managers to feel comfortable doing. You want to ensure they can identify and manage employee issues with ease. Conflicts are inevitable in any business, and managers need to be able to handle a wide variety of employee issues ranging from burnout or conflict among team members to mental health issues such as anxiety or depression. HR can help equip managers for these and other issues by providing different resources and expertise.
5. Set clear objectives
It can be very disheartening for a first-time manager if their new role is very much the same as their old one. Especially if there's nothing more to their new status other than a title change. It should be made clear to the new manager exactly what the promotion entails, what their new objectives are, new goals they should be striving towards and any new responsibilities they now have. Even if it's not a promotion and you're simply adding headcount, setting up these expectations from the get-go will set everyone up for success.
The Wrap Up
Ultimately, first-time managers need what every employee needs to succeed: a clear understanding of the expectations of their role, the support of their supervisor, ongoing professional development, and an understanding of when to turn to HR for extra support. But as they adjust to their new role, they just may need these things more than other employees. Don't neglect your first-time managers as they transition into management. Give them some extra attention, and you'll see how much more quickly they become confident and capable managers.