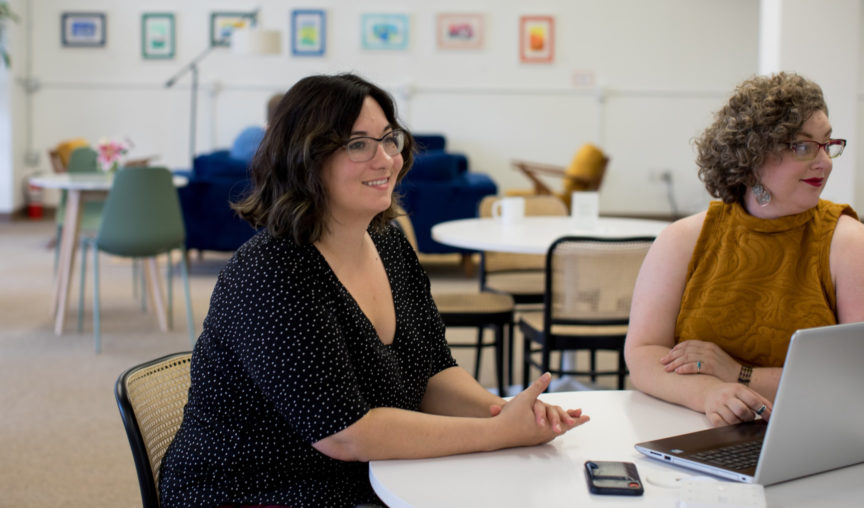 Whether you're ready to put your head down and climb the corporate ladder or learn new skills for switching careers, one thing we all know is that it requires some career planning to achieve what you've always wanted.
At the end of the day, you're the one in the driver's seat when goal setting and you have the key to determining how your career helps you reach your ultimate goal.
If you're ready to up your game and pave out out your career path, read on as we explain how to define your career for the next decade.
How do you determine your career goal?
If you're in people management you're likely aware of your employee's professional goals.
However, with the focus placed on others and their career goals, it can be easy to lose sight of your own.
With this being said, it's important you take the opportunity to plan what you want your career to look like and set long-term career goals based on what you'd like to achieve professionally over the next decade.
One of the most important pieces when it comes to career planning is making sure it's something you enjoy and can see yourself doing in the long run.
With most professionals now retiring from work between the ages of 65 and 70 (and this is expected to rise over time), it's important you choose a career path you like.
"The average person will have at least 12 jobs in their lifetime." – The Balance Careers
Having second thoughts?
You spend on average 13 years of your life at work, which can seem like a lifetime if you dread going to the office every day. If you're not loving your professional career currently, why not look into the possibility of a new job?
With so many different job roles available in the human resources sector (and many more new roles expected to emerge in the next few years), we suggest having a look into the evolving face of HR to see what else is out there in HR land.
Are you on the right career path?
Can you picture yourself in your current job, climbing the ladder of progression for the next 2, 5, or even 10+ years, or does the thought of a career change make you more excited?
Sometimes you may find yourself thinking you've fallen out of love with your career choice and begin to second guess if it was the right path. However, sometimes a simple career change can reignite your passion in your chosen field.
For example, a career shift from recruitment into a people management role.
Long-term goal setting with SMART
When you have specific long-term goals in mind, it's easy to break them down into bite-sized steps.
When creating professional career goals, it's important to create them in line with the SMART method.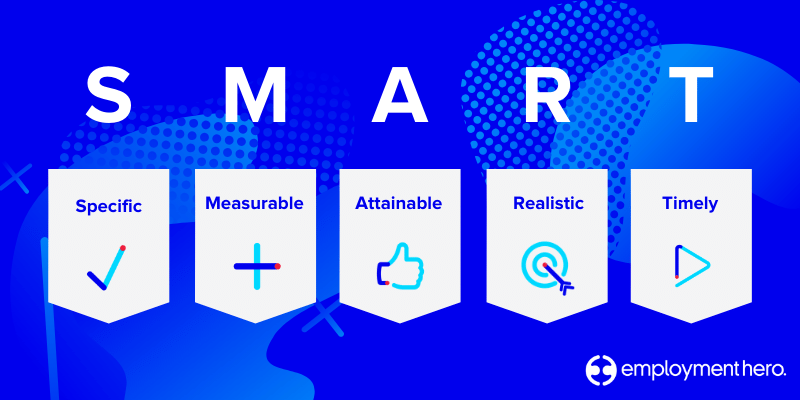 For example, if your career goal is to hold an executive position and become the Head of People in the next 10 years, you may have smaller goals to achieve each year.
These short-term goals could be to upskill, learn a new piece of software, or manage a team.
If you're not sure how to set career goals, some examples of setting career goals that may look like this:
Short-term career goals
Scoring a promotion. E.g. moving up from HR Coordinator to HR Manager
Growing your professional network on LinkedIn
Completing additional training to learn new skills
Long-term career goals
Progressing to an executive or leadership role within a large organisation
Becoming a career coach in your industry
Speaking at professional events.
Long-term personal goals
If you are an aspiring entrepreneur, don't be afraid to set long-term personal goals on top of your career goals, such as running your own business or own company.
It is important to define what success means to you. Be realistic with your expectations, and make the set goals measurable.
Some examples of personal goals are:
Achieving $1,000 in monthly revenue in your own company
Achieve better work-life balance with reduced working hours
Identify your knowledge and skill gaps
When it comes to career advancement, it's important you recognise where your skill gaps are.
When you identify skill gaps and actively seek to fill them, you'll find yourself feeling more equipped to complete the task at hand. This can be a great accomplishment to mention during your annual performance review.
Whether this is furthering your tertiary education or completing a short course, the benefits of investing in your learning and development can have a significant impact on your career advancement opportunities. Hello, promotion!
Often what's holding you back isn't a lack of skills or knowledge but the courage to leave your comfort zone! Our best lessons are found in trying the unknown. So buckle up, back yourself and learn to take risks when needed.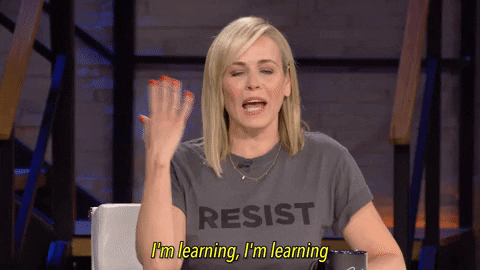 Re-evaluate your career plan frequently
In today's ever-changing job market, it's essential to consistently revisit your career goals.
With technology now a large part of every industry, it's never been more important to stay on top of new technology and create your long-term objectives around them.
According to a study by Dell, it's expected that by 2030, 85% of jobs that today's learners will be performing in the workforce haven't even been invented yet.
In another study by Deloitte, it's forecasted that roles in the human resources sector will grow on average 2.5% per year in Australia for the next five years.
This will contribute to over 8000 additional HR and people management roles. With new roles like HRIS specialist and a spotlight being placed on strategic HR, it's possible that your dream HR role might not even exist today!
If you'd like to find out more about how automation will impact human resources, read our blog.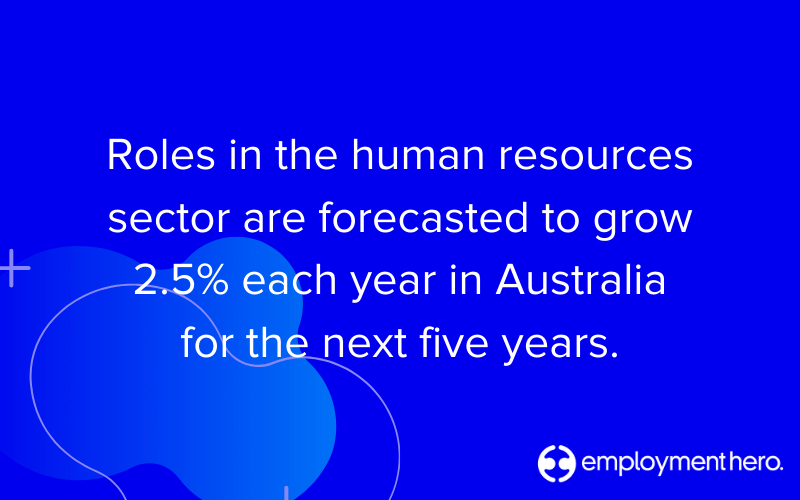 The wrap-up
While setting goals and planning your career for the next decade may seem overwhelming, it's extremely exciting for HR professionals and small businesses. With technological advancements and a shift in people management roles to be more strategic, the possibilities are endless.
When it comes to career planning, we suggest breaking up your career goals into short-term and long-term categories. These career goals could include actively looking to upskill and frequently visiting your goals to evaluate your progress. The key is to perform a self-assessment of your current skills regularly.
Ultimately, you need to get comfortable with the unknown. Many jobs of the future don't even exist yet. A focus on your personal growth and soft skills like resilience, strategy and networking will help you with whatever may come your way.
Looking for more?
If you're wanting to help your team get more strategic, OKRs (Objectives and Key Results) can help you.
Our FREE ebook covers all you need to know about how to set up OKRs in your business.
They will help you create a beautifully aligned set of goals, from the company level right through to the individual level. Download it here. 👇