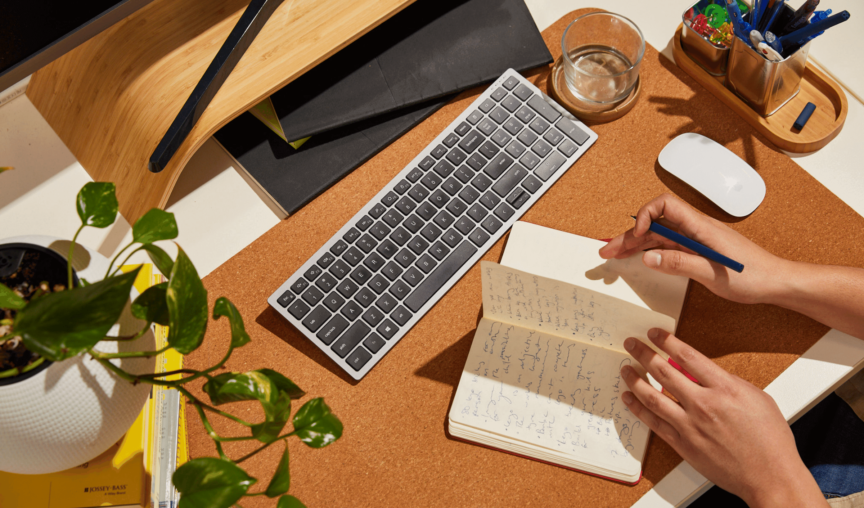 A pause in business can be unnerving for any company. As a group of people who have a lot of get-up-and-go, business owners are not used to sitting around. It's frustrating to have to wait on external factors to tell you when you can open up again. Let's state the obvious; a pause in business means a loss in revenue. It sucks, and nothing you can do can completely take away that suckiness. However, a break in day-to-day business can also serve as an opportunity. How often do you wish you could make improvements to your business, only to find you never have the time? What have you always wanted to do? What have you always put off? Of course, take care of yourself first. Make sure you're mentally and physically well before jumping into any kind of activity. Financially, you may need support to keep the lights on until the pause is over. If you've been hit by the NSW June / July 2021 lockdown, find out more about government support you may be eligible for here. Otherwise, we can help you keep your pause proactive. Here are the most effective ways to help your business during downtime, so you can open back up with a bang.
How can we make the most of a pause in business?
1. Take the time to do a proper clean-up
During our regular business days, we're so busy that we barely have time to think – let alone keep everything perfectly organised. A pause in business can give us a chance to do a proper cleanse of our physical and digital workspaces. In ordinary circumstances, we might have to call in assistance to help us do a proper deep clean. When you have some downtime from everyday business, you and your staff can roll up your sleeves and get into it yourself. You might even have time to make your own cleaning products – a cost effective and surprisingly easy option! Before you start your cleanup, make a list of every space and object in your business that needs cleaning or sorting. Take a good look and think about areas that might not have seen the light of day in a little while. Get creative during this process – do you need a new storage area? Could you create a new filing system? Don't just limit yourself to the physical workspace, digital and desktop workspaces can get just as disorganised. Some ideas from our team:
For hospitality businesses; it's time to get deep into those corners of the bar or kitchen. Pull apart the coffee machine or beer taps and thoroughly clean each part. Turn off the fridges and get into the very corners with a brush. Dust every shelf, clean every light fitting. When you open back up – you'll be sparkling like new.
For office-based businesses; You may not have access to your place of work right now, so instead run a desktop clean-up. File everything away in an easily accessible place, delete or archive any irrelevant documents and even attempt the impossible – get your email inbox down to 0.
For digital businesses; If you can't run your business as usual, you can still work on optimising your digital space. Run an audit of your website. Is the HTML as clear as it can be? Do your images need tagging or resizing? Can you clean up your content?
2. Create online content for now and the future
In 2021, having a great online presence is as important as the physical experience of your business. Having content up online allows you to get in your customers' eyeballs wherever they may be. It can also be a good way to stay in their minds during your business pause. So let's look at this from two perspectives – keeping in touch with your customers and preparing a content library for the future. Keeping in touch with your customers during downtime is important. You want your customers thinking about your business even if they can't visit it. As they say, absence makes the heart grow fonder. What could this look like? Maybe it's a livestreamed cooking class from your kitchen. Maybe it's a series of 5-minute home workouts from your gym. Maybe it's a blog detailing a haircare routine. Creating content like this, which gives people value when they interact with it, can help you continue to build your brand during downtime. Check out this example; during the UK lockdown London gym FLY LDN started a series of IGTV workouts for their community.
View this post on Instagram
Preparing a future content library can help you return to business looking slick! This is the perfect time to photograph next season's menu, or work on the poster artwork for an upcoming event. Take the time to make them as polished as possible. Having these valuable assets up your sleeve will be so helpful once you're open again – when you'll likely be too busy to think about the future!
3. Learning and development
When you're busy taking care of customers and working to deadlines – often the last thing that's on your mind is growing your skillset. Taking the time to do this, however, is one of the most valuable things you can do for your business. The World Economic Forum (WEF) estimates that 50% of all employees will need reskilling by 2025. This number has had a boost in the last 12 months, as the 'double disruption' of the pandemic and the 'automation boom' transforms the working world. It's the perfect time to upskill for the future. If you're unsure what areas to pursue, these six options can help you get started. If you're looking to extend other skills, check out these online learning options that suit a range of budgets.
4. Implement new systems
Whether you want to automate, organise or grow your business – implementing tools and systems can dramatically improve the way your business operates. It's the perfect time to overhaul your current processes. Having a pause from regular programming can give you the time you need to find systems that can help your business run more smoothly. Without your normal demands, you have the time to research and compare tools that could be a right fit for you. Some tools that might be worth pursuing? Maybe you want to set up a CRM or social media scheduling tool. You might want to look into accounting software that can help you keep on top of the books. You might have always been interested in HR and Payroll software but have never had the time before to check it out… If that last one is the case, we can help! HR and Payroll software can make running your team a streamlined experience. We're purpose built for small to medium-sized businesses, so we can easily understand your individual needs. Want to learn more and explore our cost-effective options? Speak to one of our small business specialists today.
We wish you all the best through any business pause
We understand how stressful an unexpected pause in business can be. If you're looking for more information about government support during the current NSW lockdown (Jun-Jul, 2021) remember to check out our blog here. Visit our Covid-19 Hub for more helpful resources that can help you protect your business. The team at Employment Hero wishes all of the resilient small businesses owners in our community all the best.