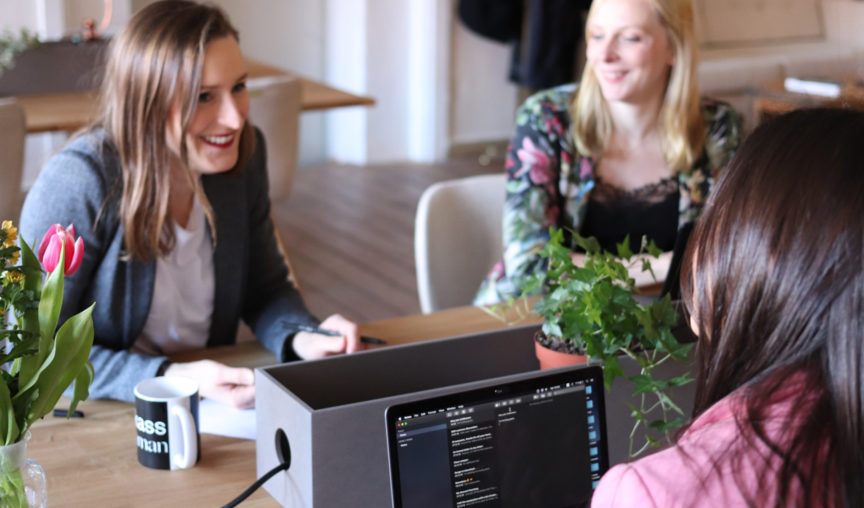 Some important payroll changes are coming for Australian employers from July 1, including changes to the minimum wage and minimum super rates. Considering EOFY administration and finalisation events (due 14 July for most businesses), there's a fair bit for businesses to think about over the next few weeks. Let's unpack these changes, and how Employment Hero Payroll can make these changes easy.
Minimum Super Rate Increases
On 1 July 2021, the Super Guarantee is set to rise from 9.5% to 10%. As an employer, this means you'll have to adjust your payroll systems to cater for the rise across your business. It's important you're aware and prepared for this change to ensure your systems are correct from the very start. If you fail to increase the Super Guarantee (SG) for your employees to 10% by the quarterly due date, you may have to pay the Superannuation Guarantee Charge (SGC). This is a penalty from the ATO for incorrect or late payments for your employees. If you're directed to pay the SGC, you'll not only have to pay the SG amounts owing, but also interest and an additional administration fee. From July 1, there will also be a range of changes to the concessional and non-concessional superannuation contribution caps. For more information on super for employers, we suggest visiting the ATO website or getting in touch with Employment Innovations for tailored advice. Employment Hero Payroll makes updating employees' super rates super easy. For most Employment Hero Payroll customers, the increase will be automatically applied from 1 July 2021; any pay run with a date paid on or from 1 July 2021 will automatically calculate the super guarantee at 10% of OTE. Employment Hero customers can learn more about updating super rates in Employment Hero Payroll here.
Minimum Wage Increases
Heading example
In June 2021, the Fair Work Commission announced a 2.5% increase to the national minimum wage. This applies to all award wages, with the award increase happening – like last year – in 3 different phases.
Phase 1 captures most awards and is effective from the first full pay period on or after 1 July
Phase 2 will capture increase to the Retail Award and will be effective from the first full pay period on or after 1 September
Phase 3 will capture the remaining 21 awards and will have the increase from the first full pay period on or after 1 November
The increases should be actioned from the first full pay period after the effective date. For example, this means that if the business processes weekly pay runs starting on Mondays, the first full pay period and effective date of the new rates will start on Monday 5 July 2021. The minimum wage increase covers 121 different awards. If you pay under an award that isn't included in Phase 2 (the Retail Award) or Phase 3 (list here), then presume it's included in Phase 1. For anyone not covered by an award or an agreement, the new national minimum wage will be $772.60 per week or $20.33 per hour. The increase doesn't affect employees who already get paid more than the new minimum wage. Employment Hero Payroll will notify you when awards need to be updated. You can learn more about managing awards in Employment Hero Payroll here.
EOFY is upon us!
Stay on top of everything EOFY by downloading our free Payroll and HR bundle now.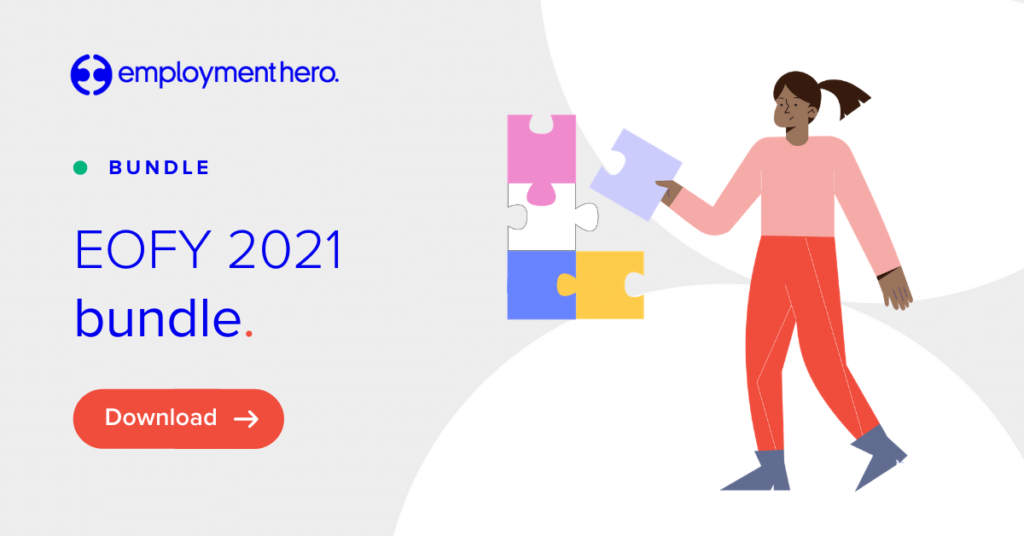 If you're still considering Employment Hero for your HR, payroll and productivity needs, speak with one of our team members today to see if Employment Hero is right for you and your business.