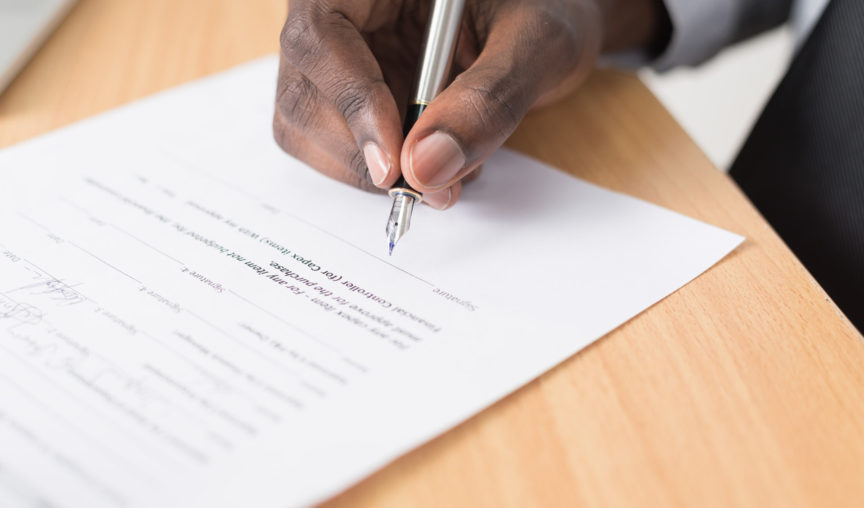 As a business, you have obligations to keep your team safe and healthy while they're in the workplace. This means that as much as reasonably practicable, you need to make sure people are not put at risk while working. That's why building a health and safety policy is crucial for your business. What is a workplace health and safety policy I hear you ask? Well, it is a legal requirement that every workplace has this policy in place and have it readily available to their teams. Luckily for you, making sure your business stays compliant is what Employment Hero do best! Want us to share our wisdom? Ok! When putting together a workplace health and safety policy, you need to consider the following things:
What are the risks or hazards to your team?
Even if you work in an office, there are still things that can go wrong (ever burnt your hand using the boiling water tap? We rest our case…) You need to think through all those things that could go wrong and what the potential consequences could be. You should also consider how serious those consequences could be and the likelihood of this scenario playing out. For example in the hospitality business, accidents in the workplace such as cuts and burns will occur a lot more regularly. In construction, you have a lot of people working with very heavy and dangerous equipment which could cause heaps of health and safety risks if not used correctly. What are the risks in your business? Once you've identified the risks, you need to think about what you can reasonably do to prevent them from happening and then make those changes inside your business. It might be providing additional training or putting up signs to constantly remind people to be vigilant. Whatever it takes, keep trialling new methods to make sure your employees are safe at work. TOP TIP: Talking to your staff about what they perceive as the risks is a really good opportunity to understand your business better and brainstorm about how you can create a better working environment. You'll also have people bought into your policy before you even start.
How to manage an incident?
Despite your best efforts, accidents can and do still happen. With that in mind, you should also include in your health and safety policy what to do if there is an incident or accident at work. This will ensure if the worst case does arise, everyone is prepared on what to do. You will need to specify:
What immediate actions should take place;

Who in the business needs to be notified and when;

If/when you need to notify Safework (if appropriate).
You should also have a process on how to record incidents and you should regularly review these to make sure the workplace is remaining safe.
Mental Health in the Workplace
Your business also has an obligation to make take care of the mental health of your staff as far as practically possible. This includes preventing bulling, harassment and discrimination in the work place. We would recommend sending a clear message that these behaviours won't be tolerated in the workplace by having separate policies to deal with bullying, harassment and discrimination including a contact person to bring these issues up with confidentially if you don't have a dedicated HR person inside your business. According to the TNS report on the State of Workplace Mental Health in Australia; • 91% of companies in Australia believe mental health in the workplace is important (88% believe physical safety is important) • Despite this, only 52% of employees believe their workplace is mentally healthy compared to 76% for physical safety • Only five in ten (56%) believe their most senior leader values mental health. These figures also reveal that one in five Australian (21%) has taken time off work in the past 12 months because they felt stressed, anxious, depressed or mentally unhealthy. This shows just how important a workplace health and safety policy is to your business. You have a duty to make sure your employee wellness is checked! A good tip for this, is to introduce an Employee Assistance Program (EAP) to help employees manage their mental health. You can read more about how to create a wellness strategy here.
Keep Reviewing Your Policy
Now, once you've got this outstanding policy in place – make sure you review it regularly. Workplace health and safety isn't a set and forget activity. You should continuously be reassessing the risks that are involved in your business and coming up with new strategies to help make the workplace as safe as possible. Employment Hero offers template Workplace Health and Safety policies that are constantly reviewed by our Employment Specialists to help you get started. If you aren't using Employment Hero, all you need to do is start a free account for access to these templates. If you're unsure about what to include in your policy, any legal obligations or where to get started, it's best to discuss the case with an expert. When it comes to Health and Safety, being proactive is always better for everyone than being reactive. If you not quite ready to start an account with us – download our workplace health and safety policy right here, for free. DOWNLOAD THE POLICY 👈