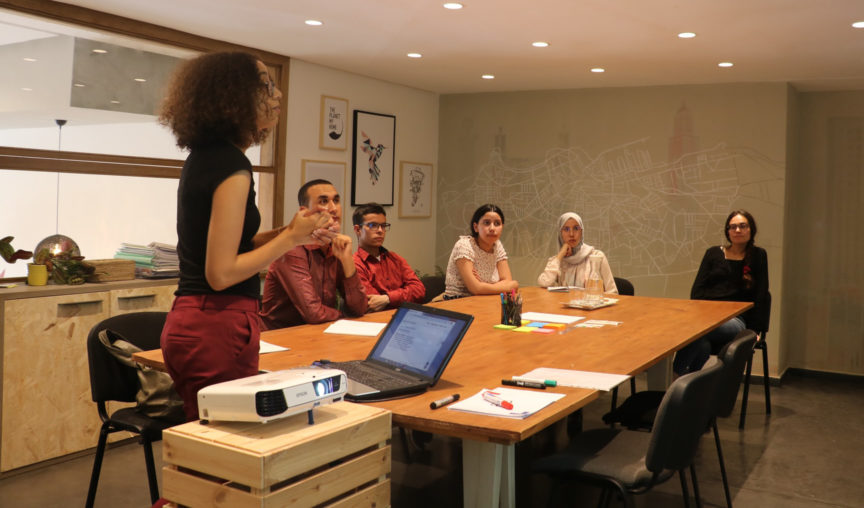 Diverse and inclusive workplaces can not only grow your business, they can lead to real social change. The desire for more diverse workforces is quickly growing in the working population, with a Diversity Council Australia study finding that 43% of workers strongly support their organisation taking action to create a workplace which is diverse and inclusive – up from 37% in 2017.
So you want to take action? Look at the big picture. 
In our first blog in our Diversity and Inclusion series, we looked at where we are – examining the current status of workplace diversity and inclusion. Now that we understand the situation, from here we can start to do the work. Let's begin by narrowing a complex topic down to some basic principles. What are we trying to achieve when we're putting together our D&I strategies?
Removing unfair barriers
Everyone should have access to fair employment, and feel safe when they are at the workplace. Unfortunately, for many groups of people, there are a lot of barriers that stop this from happening.
To discover what barriers exist in our workplaces, we can examine hiring, employee experience and employee growth. Do all groups feel like they are welcome to apply for a position at the company? Are they considered fairly and in an equitable way when they are undergoing the recruitment process? Do employees feel encouraged to share their ideas at work, do they feel rewarded for their achievements and free to be their authentic selves with their colleagues? Do they feel encouraged to grow and be given promotion opportunities? Are they supported in development and urged to pursue leadership roles? These are often areas where people from diverse groups find themselves encountering barriers.
What can be drivers of these barriers? It can be unconscious bias – where leaders or managers may be making decisions or comments that are discriminatory without intending to. But it could also be conscious bias. Openly discriminatory discussion and actions can still take place, even within companies that consider themselves to be progressive. This needs to be called out and challenged.
Most people generally assume they aren't biased, but this doesn't mean they shouldn't look deeper into their actions. Research shows that people who believe strongly in their own objectivity – they believe they already take a neutral standpoint – are actually more likely to make discriminatory decisions.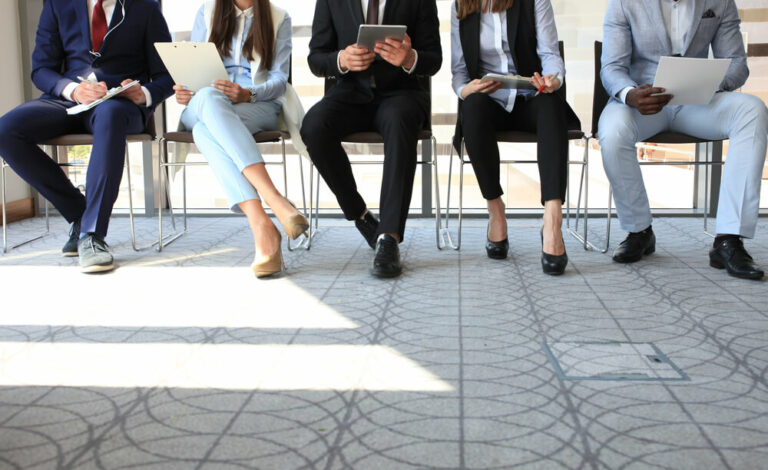 Understanding different needs and experiences
In the Journal of Business Ethics essay 'Building an Inclusive Diversity Culture: Principles, Practice and Processes' (2004), Nicola Pless and Thomas Maak explore the essential need for colleagues to listen and understand each others' experiences. They suggest this can be made easier when a company has a culture of active listening, consideration and trust. When you have a better understanding of your staff's perspectives, it will be easier to provide assistance where required and create a fair and welcoming environment.
1:1 meetings can foster a culture of trust, openness and active listening between staff and managers. Learn more about this great tool to boost employee engagement.
Treating everyone with respect
It goes without saying that everyone deserves to be treated with respect and dignity. Every person in a company is an individual with different skill sets, ideas and feelings. This is at the very heart of diverse and inclusive workplaces.
When employees feel engaged and respected by the company and other team members, they're more likely to have a greater sense of wellbeing and they will want to actively contribute to the company's success. When employees feel like they are not being shown respect, their sense of wellbeing can suffer –they often disengage and might even resign.
An atmosphere of inclusion
When you have created a workplace that values diversity, you don't only implement policies and formal goals – you have a culture of inclusivity. In an inclusive culture, everyone feels welcome at the table. Ideas are free-flowing between members of your team, each person feels equally valued, and everyone feels nurtured for growth within the workplace.
Pless and Maak speak to this ideal company culture – "In such an environment different voices are respected and heard, diverse viewpoints, perspectives and approaches are valued and everyone is encouraged to make a unique and meaningful contribution."
Recognise and reward your staff for sharing great ideas. Check out how Employment Hero can help create a culture of peer-to-peer recognition.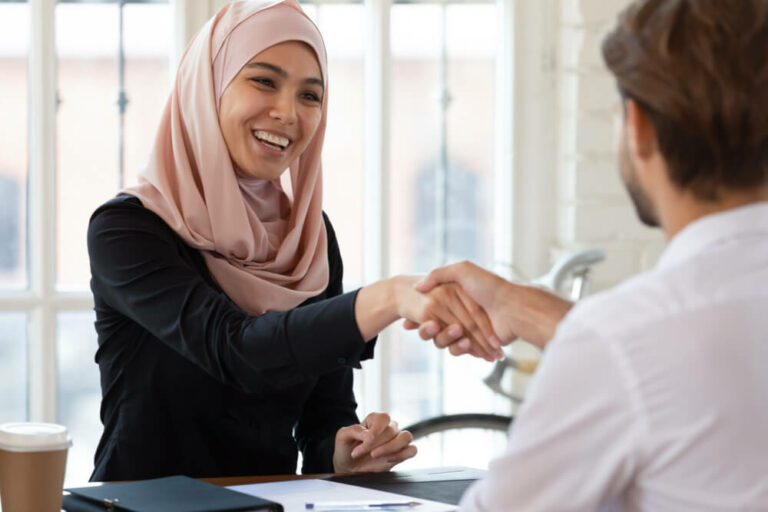 Celebrating difference
When your business is powered by diverse thinking, it has the best chance of succeeding, thriving and growing. Difference is an asset to your business. Diversity should not just be accepted, it should be sought-out and celebrated.
Businesses leading the way in D&I
Following the Black Lives Matter movement in 2020, Fortune 1000 companies responded by committing over $66 billion dollars to racial equality initiatives. Companies are interested in doing good for the community, but are they really putting their money where their mouth is in their own workplaces?
Let's take a look at some companies leading the way with their diversity and inclusion initiatives.
Citi
Citi is a company that has used impressive initiatives to boost diversity and inclusion in their workforce. Over the last decade, the financial organisation has proven it's the real deal when it comes to consistently committing to this area. In 2018, Citi was recognised on top diversity award lists, including 'Top companies for women in tech' and 'Top companies for corporate diversity practices of the S&P 100', they also received a 100% score in the Corporate Equality Index.
As a key value of the company, Citi aims to have their employees reflect the range of cultures and perspectives across their global customer-base. The company leaders recognise that by embracing diverse teams they can drive growth and progress.
So how do they do it? At the top of their approach is having senior leaders view themselves as accountable for creating an inclusive culture, using an 'Affinity Model' to assign a leader to 10 groups that represent the demographics of their employees. Each leader is responsible for "developing a better understanding and appreciation of the uniqueness of each group, and coming up with ideas and initiatives to ensure Citi is helping them grow, develop and matriculate through the firm." 
Citi combines this model of leadership accountability with the involvement of their wider team who are engaged with employee networks, unconscious bias training, and learning and development. They also collect data on pay equity and prioritise diverse recruiting.
Drift
Let's look at how a newer and much smaller company is approaching D&I. In 2020, marketing platform, Drift, was included in the Best CEOs for Diversity by Comparably. Company leaders take a transparent approach to diversity, publicly sharing their employee demographic data and openly stating that there's more work to do – and they have strategies in place to do it.
Drift has implemented annual goals for attracting, hiring and retaining employees from diverse backgrounds. They also support their talent with mentorship and development opportunities. The company collects data from their team on a regular basis to stay up to date with employee engagement and happiness – looking for gaps and ways to improve employee experience for everyone.
Following a leadership principle of 'Create a Culture of Respect and Trust', Drift have created grassroots resource groups to help employees connect and drive employee development. The company is also working to help achieve equality in the tech and marketing space, responding to the Black Lives Matter movement by hosting open online discussions about anti-racism in the tech industry.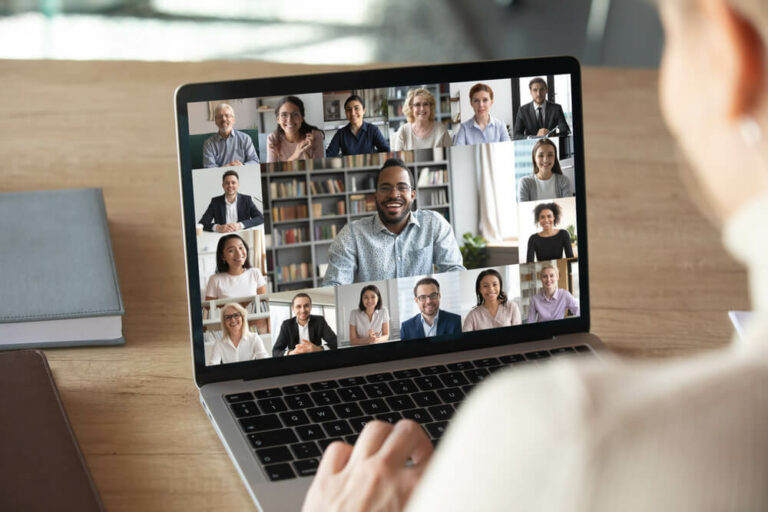 Let's make it happen.
Keen to start putting strategies in place? In the next blog in our series we'll be walking you through building a robust diversity and inclusion strategy. In the meantime, check out these blogs on combating hiring bias and nurturing women into leadership roles.
Diversity and inclusion handbook