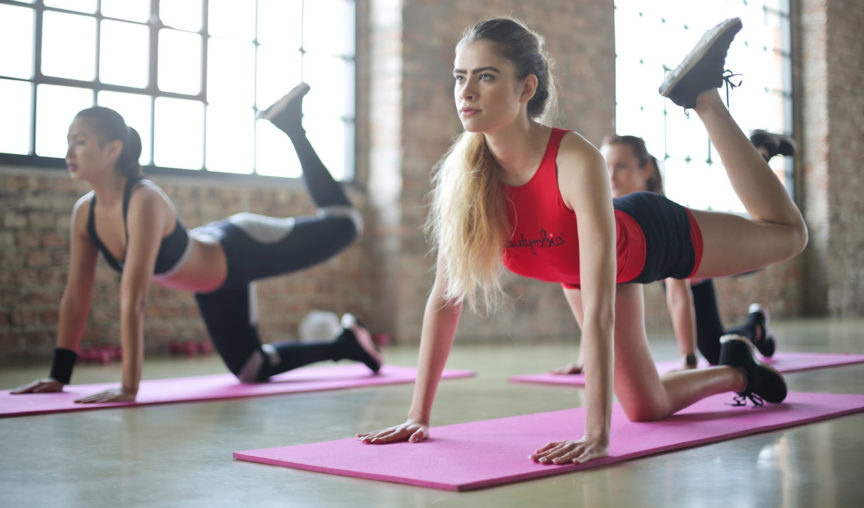 Physical health is one of the cornerstones of a balanced and thriving life. It impacts everything. From how you perform at the workplace to how happy you feel within yourself. We recognise one of the biggest barriers to taking action is the getting started bit.
We're thrilled to announce Michael Yarnold and the team at Actual Fitness are offering Employment Hero users an exclusive opportunity. For free.
The Offer
Virtual Classes – Actual Fitness will be running virtual classes on Wednesdays. The duration will be 40 minutes
Quantity – Three classes for Employment Hero users
Dates – These classes will be held on:

Wednesday 26th May @ 12.15pm AEST
Wednesday 2nd June @ 12.15pm AEST
Wednesday 9th June @ 12.15pm AEST

Price – Totally free
How to join – Google Calendar invite | Direct Zoom Link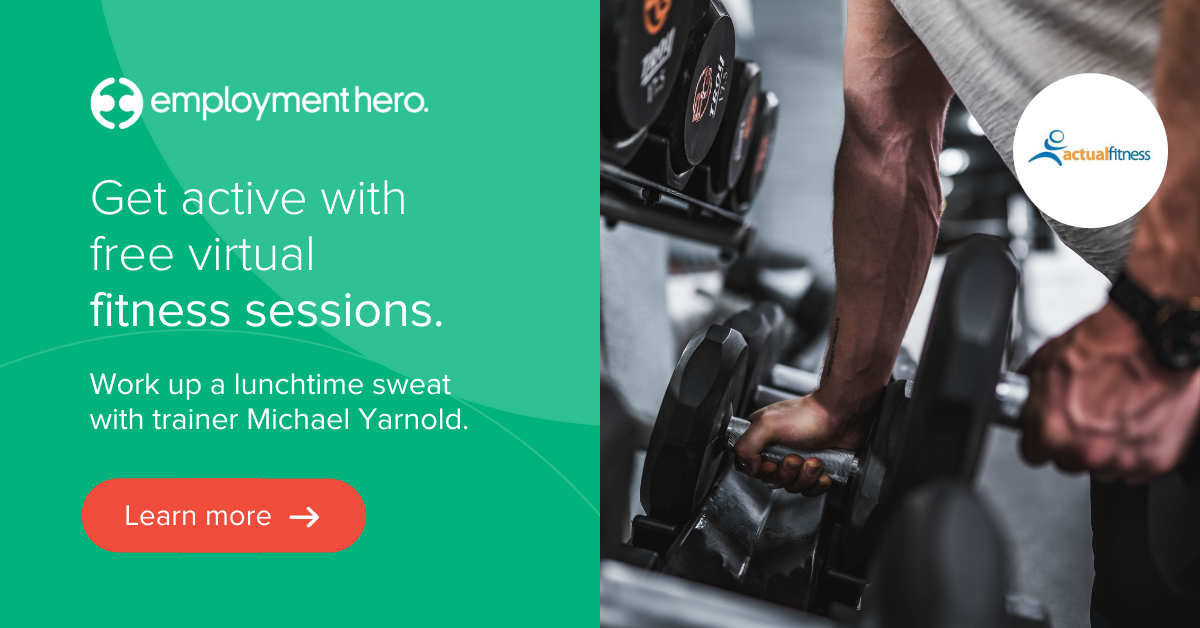 Meet the Personal Trainer | Michael Yarnold | Actual Fitness
Michael grew up with a natural flair and passion for sports. He represented NSW in long distance running and football and by the time he was 15, signed his first professional football contract with Sydney Olympic.
It was an easy step from there into the industry of health & fitness training and after working for a few major gym franchises he realised what was missing. Personalised fitness programs for each and every person. So in 2012 he set up Actual Fitness and built a place where everyone could receive a tailored level of training, similar to what he'd received as a professional footballer.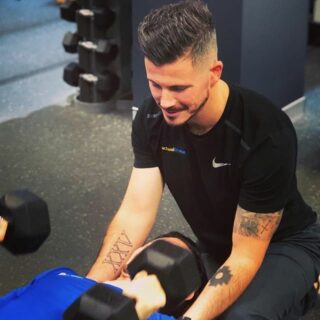 His ideas and Principles of Actual Fitness evolved over the years and now reflect the intersection between physical health, mental health and overall wellbeing. Michael has been a strong advocate for the inclusion of mental health first aid training as part of every Personal trainers standard, Australian fitness qualification and the industry as a result, is beginning to come around.
Want more? How does an ongoing discount sound?
Actual Fitness are offering discounted ongoing personal training session. Available either in their Sydney studio or via Zoom so you can take advantage all around Australia. Before you commit why not get started with a complementary 60 minute personal training session to make sure the service is for you.
How to claim

Simply reference Employment Hero when contacting Actual Fitness and the discount will be automatically applied to your account.

Personal training discounts

First intro session: $100 Free
30 minutes: $60 $55
45 minutes: $85 $80
60 minutes: $100 $95

Terms and conditions apply.

For more information contact Actual Fitness on 02 9247 9438 or by email info@actualftiness.com.au