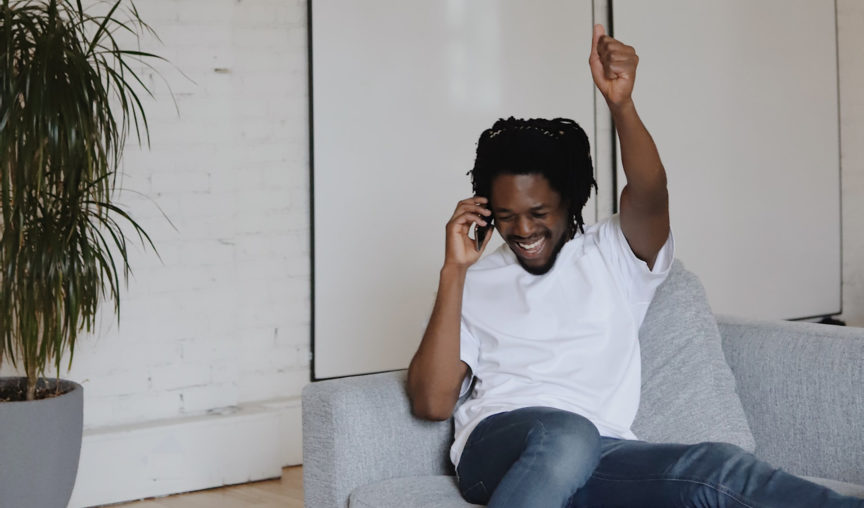 Ahh, the beloved performance review. It's that time of year again when they're scheduled into your calendar. If your workplace is still kicking it old school, you're probably busy prepping your forms with your year-long accomplishments to prove that you're worthy of more money (even though only 8% of managers feel like their performance review process is effective in driving business value). If you're like many businesses who are still using the outdated annual review method (not the productive one like this one), we're here to tell you that the future of performance reviews is changing and we couldn't be happier. Traditionally, managers would wait to tell their employees of their downfalls in the performance review, which can often be a shock for the person on the receiving end if it's the first time they're hearing it. This can have a negative snowball effect on your team if they're unaware of their performance. For example, if an employee receives lots of negative feedback in a performance review with no real warning beforehand, they can feel undervalued and confused. By focusing on the employees' weaknesses in a performance review, they are 26% less likely to be engaged with their work. When you have a team of employees disengaged at work, morale and motivation will begin to drop, running the risk of high staff turnover. Imagine waiting an entire year to find out how you're performing in your role or even worse, waiting a year to find out you're underperforming!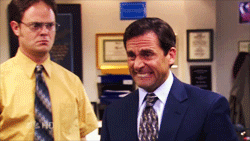 So how do you avoid this and keep up to date?
Tell your team how they're going in real-time. It seems like a no-brainer, but scheduling in weekly or fortnightly 1-1's with your manager can improve productivity and help you stay on track to reach your goals. You can also avoid this by recognising your employees for great work. According to a study by LinkedIn, 69% of employees would work harder if they feel their efforts at work were recognised. Gone are the days of the traditional performance meetings and questionnaires. So, if you're looking to increase employee engagement, productivity and motivation in 2020 this one's for you. Read on as we share 5 ways you can change your employees' performance review structure to get the most out of your team.
1) Put aside 10 minutes every week for a 1-1 meeting with your direct manager.
A study by LinkedIn found that 80% of Gen Y prefer real-time performance feedback over formal performance reviews. Instead of waiting for your annual or bi-annual performance review, we suggest penciling in some time every week or fortnight for a quick 1-1 catch up with your direct manager. This method opens up the lines of communication between employees and managers by allowing feedback from both sides. The setting is also less formal, allowing employees to be honest about how they're feeling. Believe it or not, this structure also contributes to lower turnover rates. Turnover rates at companies that engage in regular employee feedback are 14.9% lower compared to those who don't continually give feedback.
Me in my 1-1 meeting
At Employment Hero, we have weekly 1-1 catch-ups with our direct managers. Prior to the meeting, our employees fill out questions that give an overview of how their week is going. This includes what they found successful and any issues they are facing. It's an effective way to ensure the team is enjoying their work, whilst learning of any roadblocks they're facing.
By doing this every week, your team will stay on track to achieve goals, whilst making them accountable for any specific tasks that need to be done within the next week. With this being said, it's no surprise that 68% of employees feel fulfilled in their jobs when they receive continuous feedback from their managers and team!
2) Performance reviews will include a well-being component.
We all know that there's more to your job than the tasks you do in your day-to-day. According to Forbes, 89% of employees at companies that actively support well-being, are more likely to recommend the company as a great place to work. Now, more than ever before, it's important to place focus on the well-being of your employees. We all know that when your team is healthy and happy, they're more engaged and motivated at work. By discussing the well-being of your team, it provides an opportunity to understand if their work is impacting their health. If it is impacting them negatively, it's your duty as a manager to shift this. For example, if one of your employees' well-being is suffering due to working 12 hour days, it's time to look at bringing on another team member to share the workload. When your employees are burnt out, they're more likely to make mistakes and be disengaged with their work. Today, more companies are investing in an Employee Assistance Program (otherwise known as EAPs). EAPs offer anonymous professional counseling to employees. If you're looking for an all in one HR platform with the option to add on access to an Employee Assistance Program for your team, get in touch with us today.
3) Set aside a quarterly meeting to discuss career development.
It's important to know the aspirations and goals of your employees. By being aware of what they would like to achieve, you can give them more responsibility and provide training so they can work their way up the chain. By being informed as a manager, you can keep them accountable and guide them on their career journey. You want your team to know that you're invested in their career development and want to see them achieve greatness. Now that's the future of performance reviews!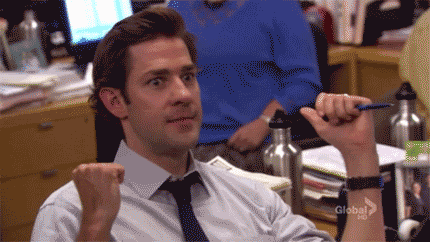 Me when I see the career development invite in my calendar.
These days, we know that the younger generations are hopping from workplace to workplace. Gone are the days of staying with one company your entire life. By setting aside some time to discuss career development, you'll keep your employees engaged and wanting to do more. Win! According to HRdrive, 78% of Gen Z employees plan to leave their job within the next two years, compared to 43% of Millennials. With statistics like this, we need to ensure there is career progression on the cards. It also reduces the costs associated with staff turnover, saving you money in the long run.
4) Actively identify areas for upskilling
We know you want your team to be the best they can be, but more often than not, the opportunities for upskilling are not available in many companies (up to 74% of companies in fact!). Shocking, right? When you invest in your team and develop their skills, their contribution to the team will be even more valuable than it already is. If they're given the opportunity to upskill, they'll also be more motivated to innovate in their role. A team of engaged, motivated, high performers… Now you're talking!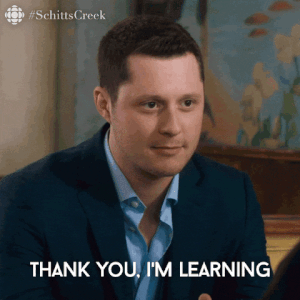 5) Implement OKRs to track and manage goals
When you have a goal framework in place such as OKRs (Objectives and Key Results), it's easy for your team to work towards their targets. When your team know what's expected of them, it reduces the need for performance reviews. This is because your team knows how they're tracking against their goals and expectations in real time. At Employment Hero, we love using OKRs. If you're looking for more information on OKRs, we have some great resources so you can implement the goal setting framework into your business here:
Looking forward
The future of performance reviews is what you make it. Try mixing in some of the suggested elements we've discussed in this blog or even run a company-wide survey to help determine what your staff would like to see. Remember, a formalised annual or bi-annual performance review can still be an effective way of marking milestones. These meetings can also be used as a time to discuss salary and career progression in a more concrete way. There you have it. This is what we think the future of performance reviews will look like. So go on, put it into practice and watch your team soar! If you're looking for more information on how you can manage performance reviews, get in touch with us today. Employment Hero's all in one HR, payroll and rewards software will automate your HR so you can spend more time doing what you love. Want to learn more? For more ways to assist with performance reviews and to find out what motivates your employees, download our free 'What Employees Want' whitepaper below. 👇