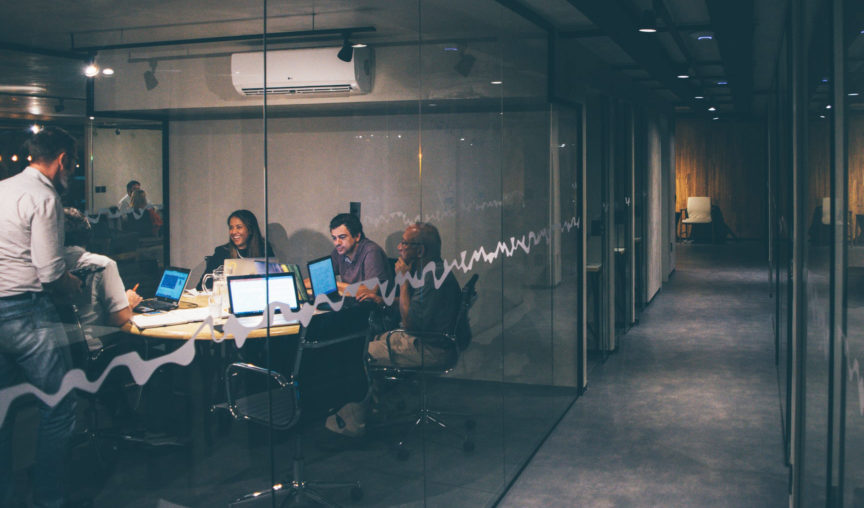 Let's face it. We all know that recruiting can be a time-consuming and challenging process. Even for the most experienced recruiters and hiring managers, it's a long, windy road to find the perfect candidate for an open role. But it's a process that's worth it, and when you get it right – it's worth its weight in gold. The way you design and carry out your recruitment process can be make or break for the growth of your team. We all know that there's nothing worse than putting all of your time and effort into attracting and interviewing candidates, just to have them drop out of the process in the final round. So if you're ready to up your recruitment game, we've rounded up six ways you can create a foolproof recruitment process that will land you 10/10 candidates, no matter the role or the industry.
1. Clearly define the role your recruiting for
First things first. You need to know the role you're recruiting for and what you expect of the successful candidate. You need to clearly define the requirements of the role, as well as how you'd like to see the role progress in the next 6, 12 and 24 months. From here, you need to determine who the role will be reporting to, where they will sit in the organisational structure, what tasks they'll complete in their day-to-day and any other skills required to complete the role. When you've got the role definition downpat and have a clear understanding of what you'd like the successful candidate to achieve, you can move on to the next step…
You and your team after you've defined the role
2. Craft a standout job description
When it comes to crafting a stellar job description, we've created a foolproof formula that will have candidates intrigued and curious from the get-go.
1. Use a relevant job title
When you think about it, the job title is arguably the most important part of the advertisement. It's the first thing potential candidates see and just those few words have all the power to make them want to learn more or continue to scroll past. To nail your job title, you should state what the job is, mention the level and type of role. 💡 EH tip: When writing your job title, steer clear from adding jargon. Words like 'ninja', 'guru', and 'superstar' are gimmicky.
2. It's story time
The reality is that many candidates will have no idea about your company or clients before stumbling across your job ad. You need to share your company's story so you can make potential candidates actually want to learn more. Our recipe for success? Start off with a small introduction explaining who you are and why you exist. Highlight your achievements, reputation and include your mission and core values. You could also include your culture and share some insights about your team.
3. Get ready to sell the role
Chances are, candidates who are looking at your role have applied for many others. You want to make sure your key selling points for the job role are clear and concise, so you can get those star candidates excited at the thought of working for your company. ⚡ Not sure how to sell the role? We suggest:
Outlining company highlights
Sharing possible opportunities for mentorship and professional development
Outlining all of the benefits and perks your company offers
Showcasing your culture and cadence of social events
4. Be specific with your job description
You know how we said that a job title is the most important component of the job ad? We're going to say that crafting your job description is just as important. You need to make it clear, concise and communicate the roles and responsibilities of the successful applicant. You don't want candidates to feel surprised or blind-sided during the interview process – this is where they'll begin to drop out of the process because expectations weren't clear from the get-go. ⚡ Looking for some pointers on crafting a stellar job description? Here are a few things you should include in your job summary:
Describe the purpose of the job and why the role is needed
List the duties required in the role. You should describe what those duties are, how they are performed and why they need to be done
Write in a clear and easy-to-understand tone. You should assume your candidate knows nothing about the job, regardless of the seniority level. Chances are candidates will only skim read on first glance.
Provide information on who they'd be reporting to and if anyone will be reporting to them
5. Set clear goals
Defining the role with clear goals will lay out the expectations from day one. This way, the successful candidate will know exactly what they need to accomplish to reach and deliver on their key results. Why? The idea is to focus on the results you want from the new hire. Add a list of the primary responsibilities and set tasks they will be doing, but don't overwhelm your applicants with too much information. 🤔 Did you know? When you add more than seven role responsibilities to a job description, a reported 69% of candidates are discouraged from applying.
6. Language and layout
When writing a job ad it's important to not get stuck on the details – we've said it over and over again, but being clear and concise is always the way to go! By using simple language and a clear structure, you'll be able to help candidates understand the role and the business, even if they just glance at the job advertisement. ⚡ EH Tip: Use bold subheadings to break your content up. It can be a game-changer when candidates are scan reading.
7. Communicate company benefits
Including your benefits and employee value proposition (EVP) on your job ads can provide more insight into your role and company. Your EVP on your job ad should include a balance of rewards and benefits the successful candidate can expect to receive, in return for their amazing performance within the workplace. It should include what you're doing as a business to attract and retain employees, and we all know how hugely beneficial for the success of a business. ⚡ Need some inspiration to craft a compelling EVP? Consider these three areas. Just remember to actually follow through on them!
Supplementary compensation – free coffee, health insurance, gym memberships, flexible working (the list is endless, just budget dependent).
Values, mission and purpose – making them feel like their job really matters, keeping them engaged with the company.
People and culture – Great people want to work with great people, create a culture that makes people feel excited about coming to work every day.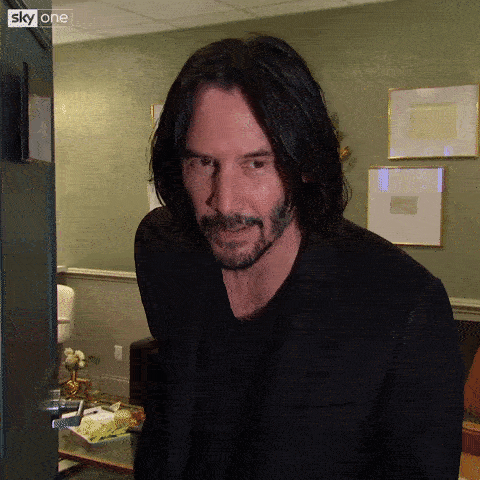 The reaction potential candidates will have when reading your EVP 🥳
3. Determine where and how you'll advertise your open role
Now that you've got your standout job description, you're ready to hit the ground running. But before you start advertising, you need to determine where your target candidates actually are. Are they on LinkedIn? Are they scrolling TikTok? Looking at job boards? Or already working at your company? These are all questions you need to consider when looking for your ideal candidate to fill that open role. When you've determined this where you'll advertise your open role, you can move onto how you'll actually do it. Will you be using external recruiters, promoting internally, using social media, or using job boards? You should assess each avenue and find out what option will work best for your team and potential candidates. 💡 Did you know that Employment Hero has a built-in Applicant Tracking System (ATS)? Our system allows you to seamlessly manage your candidates and job ads on different job boards all from within our cloud-based platform. Managing your candidates has never been easier.
Want to learn more? Take a look at our quick demo below or learn more about our Applicant Tracking System here. 👇
4. Design your interview process
Designing a killer interview process takes time, consideration and flexibility. It's important to remember the interview process for a junior role is going to look very different to someone who's interviewing for a senior leadership position. Regardless of the position you're hiring for you, consider these areas:
Determine the number of interviews rounds
Clearly define who the potential candidates will be meeting with
Have a list of non-technical questions to ask during the interview process
Determine whether a task will be required to be completed by potential candidates
Create a list of technical questions that are specific to the role
⚡ Looking for more information on recruitment and onboarding? We've created an in-depth guide that includes everything you need to attract, recruit and onboard stellar candidates.
👉 You can download the guide here. 👈
5. Send a letter of offer
Sending a letter of offer is one of the most exciting stages of the recruitment process. You're probably doing a happy dance, but equally just as nervous… You're crossing your fingers and toes that your perfect candidate will accept. 🤞 And when they do accept, it's time to get the ball rolling and start thinking about onboarding, which leads us to our final and most important step of our foolproof recruitment process…
6. Kick off the onboarding process!
We know what you're thinking… Ahh, finally. You've found your star candidate and it's time to relax. Not quite. In fact, it's quite the opposite. The race isn't over just yet – you're actually just getting started. To kick off the onboarding process, you need to ensure that all contracts, policies and paperwork are completed and returned to you prior to their start date. You need to create an induction plan and cover all bases when it comes to their technology, setting up their accounts and getting them comfortable as they settle into their new role. We all know that first impressions count, so there's never been a more crucial time to make your new hire feel welcome. You want to give them a great first day, first week and first month so they can find their feet and start to make a real impact. Whether it's you, your HR team, or their direct manager, you should ensure everything is set up to give your new hire an experience to remember. You want to give them confidence that they've 100% made the right decision to join your company. Just remember, everyone always remembers their first day at a new job -both the good and the bad… ⚡ Not sure how to make your onboarding process a great one for the first day, week and month? We've put together a plan that can help you give your new hire that best experience possible.
Before a new hires first day
Work Space
Organise your new hires workspace and equip it with office supplies
Order access keys/security cards and double check they work
If business cards are required, order them in advance
If parking is required, arrange a spot for them
Technology Access
Order appropriate technology (computer, iPad, phone) and set up software
Set up their computer and assign them to a printer
Provide access to shared drives
Create an email address and add them to relevant email lists
General Communication
Share the news about your new hire with everyone in the business
Assign a buddy or mentor to your new hire
On their first day
Organise a small gift for them (company merchandise works a treat!)
Give them a tour of the office and introduce them to the team
Present them with their onboarding pack, containing important information like account information, passwords, and policies
Inform them of their induction schedule
Organise meetings their first day meetings with their manager so they can explain the expectations of their role
Organise a team lunch
By the end of the first week you should have:
Introduced them to teams from different areas of the business
Checked that they've accessed, read and acknowledged company policies
Had a check-in with them to see how they're going
Assigned them initial tasks or their first project
Asked for first week feedback
The first month
Hold regular check-in meetings and evaluate their progress after a month in the company
See how they're getting along with the rest of the team and whether they're enjoying their work
Assess and action training and development needs
Pencil in one on ones (1:1s) in a weekly or fortnightly basis
💡 Did you know you can move your applicant from the application stage to the onboarding stage seamlessly with Employment Hero and have them onboarded within minutes? Interested in learning more about how we can help create a seamless recruitment and onboarding experience for your new hires? Get in touch with one of our small business specialists today.