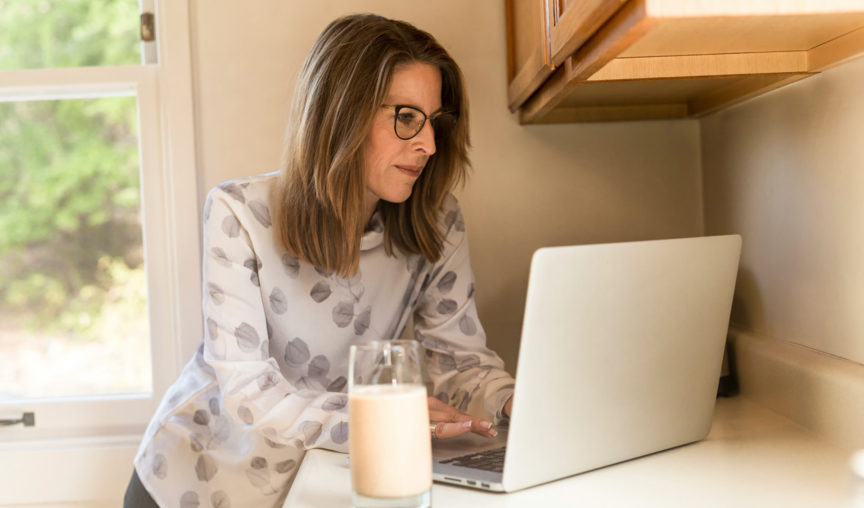 Flexible workplace arrangements are becoming a top priority for businesses and employees. Thanks to technology, we can work just as easily outside the office as we do on location. There are plenty of reasons to implement flexible work arrangements. Flexible work can help reduce stress levels, increase productivity, boost morale, reduce lateness and absenteeism, reduce employee turnover and enhance the image of being family friendly. It's also quite clear that flexible work options are becoming a decisive factor in recruitment and retention. 45% of Australian employees look for a job with flexible work conditions and that number is only set to grow. Here at Employment Hero, we have a flexible work policy and we implement it! Our marketing team makes particular use of flexible work arrangements and we have seen great results. I am definitely an advocate for flexible working but I also know that for a business to successfully implement flexible work policies, there are a few parameters that need to be put in place. Here are my top 4 tips for managing a flexible team.
1. Get the technology right
Technology is great, but only when it works. If you are going to have a flexible workplace then you need to have the tools to make it work. You don't want to spend the first 15 minutes of every meeting or chat trying to hear each other. At Employment Hero, we use Google drive. So, all our staff need is an internet connection (and passwords plus security clearance) to access their work files. All our staff also work from laptops so that they can take their tech home (or anywhere) to work. We use Meet by Google Hangouts for virtual meetings and Slack for general communication. We're in the process of putting video cameras in all our meeting rooms so that it will feel like remote attendees are sitting at the table. Our fortnightly all-hands meeting is streamed and due to the size of the room and the number of speakers, it took us a few goes to get the camera and microphone right. We're happy to say our remote attendees now enjoy a better audiovisual experience when attending large meetings remotely.
2. Communication is key for a flexible workplace
The first rule I teach my team is "If I don't know, then I can't help" and with flexible working conditions, over communication is absolutely critical to making it work. We have systems in place, as a team, to ensure we all know what each other is working on. First, there's our marketing Slack channel. Remote workers let the team know via Slack when they are starting and ending their day and when they will be away from their keyboard for an extended period (i.e. AFK lunch, 45 mins). We also use the team management tool, Asana, to manage our projects and workflows. This means as a team, we're able to quickly and easily assign tasks to each other and understand what each other is working on from anywhere in the world. As a manager, I make it a point to over-communicate the bigger vision to ensure everyone is always on the same page. In our daily communication, meetings and 1:1s, I make sure I am over-communicating why we're doing something and what we're trying to achieve to make sure everyone can make the right decisions for the business from any location.
3. Set clear objectives in your flexible workplace
There are so many reasons why you should measure people on objectives rather than output. At Employment Hero, objectives are critical to our moving forward as a business and they are also critical to managing a flexible team in a flexible workplace. I really do not care where my team work from as long as I am seeing progress towards our team objectives. Basically, as long as I'm seeing results, all is good. Focusing on objectives allows my team to work when and where they are most productive and it forms a framework to have conversations when things fall behind.
4. Check-ins are sacred
Feeding out of communication and objectives is hugely important when it comes to managing a flexible team. That's why our weekly marketing WIP and individual 1:1s with my team are sacred times. When you're working flexibly, there have to be some non-negotiables and for me, this is it. Our weekly meetings are a chance for my team to touch base together as a group. Having direct time with my team during 1:1 meetings allows us to discuss anything that might be unclear and raise any concerns around objectives. In short, to manage a flexible team it's important to get your tech in order, determine how you will manage and keep track of your team and set up a meeting cadence that suits your company objectives and team workflow.