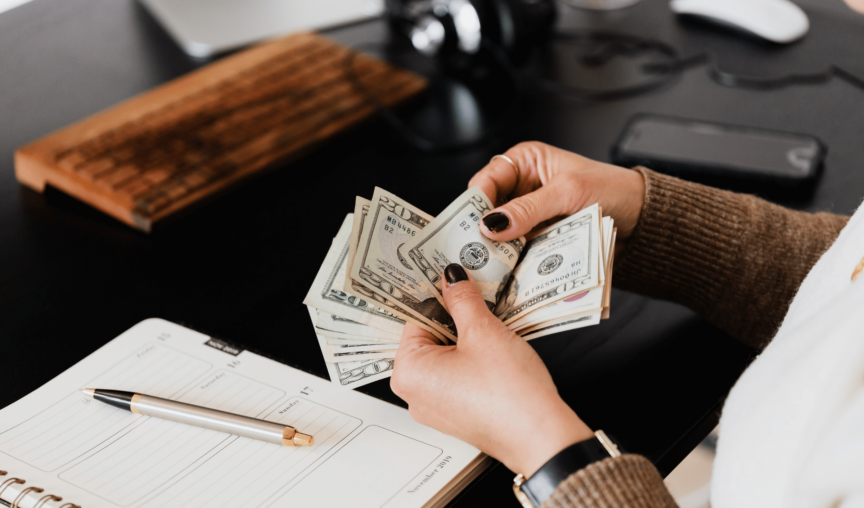 The 2022 Australian federal budget was announced on Tuesday 29 March by Treasurer Josh Frydenberg. Do you know what it means for you and your business?
We've all felt the full force of the last two years. The 2020 and 2021 budgets were some of the most significant of our time, tackling the immediate needs of the pandemic.
With many small and medium-sized businesses around the country still feeling the economic impact of Covid-19 and the challenges of staff shortages, the 2022 budget aims to help Australians navigate the rising cost of living and provide incentives to small businesses.
Understanding this year's budget is hard. Understanding parliamentary jargon and applying it to your business situation is even harder. But we're here for you, and we've decoded it so you don't have to. If you're looking for an easy-to-understand, quick-read version of the Federal Budget 2022 as it applies to SMBs, this is it.
Disclaimer: The information in this report is relevant as at 29 March 2022, and has been prepared by Employment Hero Pty Ltd ABN (11 160 047 709) (Employment Hero). The views expressed herein are general information only and are provided in good faith to assist employers and their employees. The Information is based on data supplied by third parties. While such data is believed to be accurate, it has not been independently verified and no warranties are given that it is complete, accurate, up to date or fit for the purpose for which it is required. Employment Hero does not accept responsibility for any inaccuracy in such data. To the maximum extent permitted by law, Employment Hero will not be liable to any party in contract, tort (including for negligence) or otherwise for any loss or damage arising either directly or indirectly as a result of reliance on, use of or inability to use any information provided in this report. Where liability cannot be excluded by law then, to the extent permissible by law, liability is limited to the resupply of the information or the reasonable cost of having the information re-supplied. You can find a full overview of the 2022/23 Australian federal budget here. 
What does the Australian federal budget mean for small and medium-sized businesses in 2022?
Fuel excise to be cut in half for the next 6 months
From March 30, 2022, the fuel excise on petrol and diesel will be cut in half for six months to help with the rising cost of living. This means that it will drop from 44.2 cents per litre to 22.1 cents per litre. To ensure the full savings are passed onto drivers, the Australian Consumer and Competition Commission will be monitoring retailers.
Funding to increase uptake in apprenticeships
In last night's budget, the government has allocated $2.8 billion to increase uptake in apprenticeships across the country. This funding will seek to upskill Australians, whilst rewarding employers for taking them on (up to $15,000 in wages subsidies). It will also help to address the skills shortage we're currently facing and help increase employee retention in specific industries.
This will also see new apprentices employed in these industries eligible for up to $5,000. This will come into effect from July 1, 2022.
Changes to PAYG tax calculations
From next financial year, the calculation used to set how much tax a business is required to pay each quarter will change. This change is designed to cut the red tape for Australian businesses, giving them greater cash flow and reducing the time spent on admin and paperwork.
By reducing the GDP 'uplift' rate from 10% down to 2% for 2022‑23, it is expected to deliver $1.85 billion in cash flow support for 2.3 million taxpayers, including small businesses.
Patent box scheme expansion
In 2021, the patent box scheme was introduced. This scheme was designed to encourage Australian businesses to keep research and development (R&D) local, as well as keep patents registered in Australia. Initially, this only covered areas of medical and biotech innovation.
This year, the patent box scheme has been expanded to include agricultural and low-emission technology. Businesses in these additional industries that keep their operations, R&D and patents local will now be taxed at a concessional rate of 17%.
Incentives for small businesses to invest in digital technology and skills
Starting immediately, businesses will be able to claim more at tax time when they invest in digital technology and training for their employees. This is to assist with upskilling Australians to help them become more productive. This incentive will allow for businesses to claim in areas of spending including websites, cloud-based services or portable payment devices.
Small businesses (with an annual turnover of less than $50 million) are eligible to deduct an extra 20% when investing in digital uptake, up to $100,000 per year.
This means that for every $100 a business spends on training their employees, they will receive a $120 tax deduction. Additionally, for every $100 a small business spends on digital technology, they will receive a $120 tax deduction.
One-off $420 cost of living tax offset for low and middle income earners
The low and middle income tax offset (LMITO) will be expanded in the 21/22 financial year, with a one-off $420 boost to help with the rising cost of living. This means that workers will be able to claim up to $1500 at tax time (from 1 July, 2022), when combined with the $1080 boost announced in previous years.
Changes to paid parental leave
The federal government announced changes to paid parental leave. Both parents will be able to access 20 weeks of paid parental leave which can be shared between either eligible parent. This flexibility means that parents with new children will have the flexibility to manage both work and care in a way that works best for them.
Single parents will also be able to access the full 20 weeks of paid parental leave.
Supporting women in business
$56.2 million in funding will be dedicated to ensuring women are ready to take on the jobs of the future. This will help women transition into the tech and manufacturing industries, as well as expand their entrepreneurial skills.
In addition to this, the government will provide $40.4 million to support more women into senior and leadership roles, including expanding the Future Women's Jobs Academy.
Want to see the entire budget?
You can find a full overview of the 2022/23 Australian federal budget here. 
Be across the 2022 federal budget and election
There's no denying the last year has been challenging for Australian small and medium-sized businesses. If you're looking for more information on how Australians feel about the federal budget and the upcoming election, take a look at our recent research where Australian SMEs weigh in on the upcoming 2022 budget and election.
In this research, we wanted to give a voice to the small and medium-sized business community of Australia. Employment Hero surveyed more than 500+ SME business owners and leaders about what they wanted to see from the federal budget announcement and their thoughts on the upcoming federal election. We asked questions such as how important tax reform is for their small businesses and what they wanted to see in the next federal election. Download the factsheet here. 
Want more? Take a look at our HR compliance bundle below.
The essential guide to HR compliance