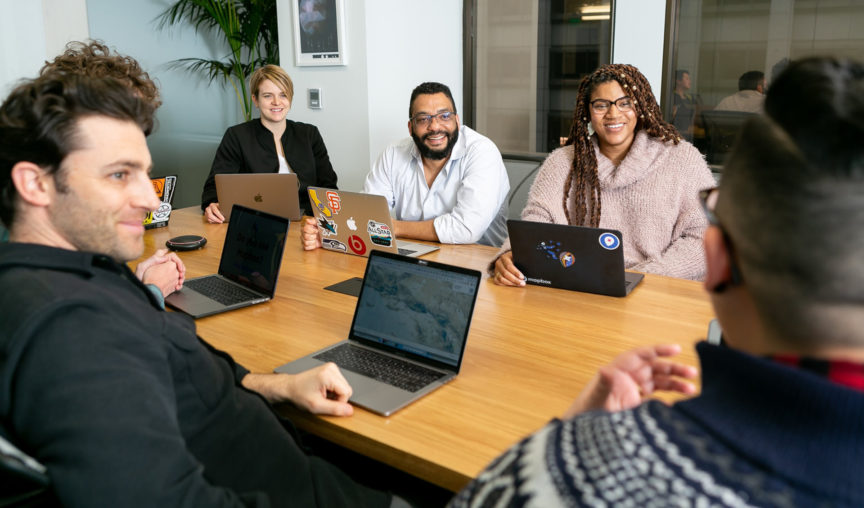 The future of recruitment is transforming. The future of recruitment is huge. The future of recruitment is global…. Are you ready? It's hard to believe it's been one year since we started to feel the effects of the COVID-19 pandemic. It's almost been 12 months since many businesses were forced to shut up shop, downsize their teams and rely on government support packages just to stay afloat. After the twists and turns of 2020, we can only guess that your priorities have most likely changed in some form or another. At the end of the day, nothing could have prepared us for what we went through in 2020. But you're here. You made it through. And you're ready to face 2021 head on. So, as the economy begins to recover in Australia, it's only natural that businesses are looking to rehire and grow their headcount. With 2020 behind us and a fresh new year upon us, are you ready to grow your team to include the best talent the world has to offer? Read on as we explain how to transform and expand your talent puddle into a nice (and much larger) talent pool.
Encourage flexibility (and actually mean it!)
Let's face it. No one loves the idea of being chained to their desk in the office. It's all well and good to say you're a flexible workplace, but it's another thing to actually mean it. You need to live and breathe it. This is where it's important to lead by example. Describe how your workplace supports flexible working by providing examples on job descriptions. Whether it's leaving early for a doctor's appointment, ducking out for a gym session or taking the kids to a soccer game, empowering your team to choose where and when they work is an attractive thought and can instantly expand your talent pool. Looking for more information on how to be a flexible workplace? Take a look at our guide to flexible working or tips for implementing a flexible work policy.
Allow employees to be 100% remote
When you think of expanding your talent pool, you know that changes will need to occur to accommodate candidates. Gone are the days of being bound by borders, or being chained to your desk. By allowing your team to be 100% remote, you'll be able to engage with talent all across the globe – no matter their location. This instantly opens up your talent pool and puts you ahead of the competition. If you want to access the best talent the world has to offer, you should consider the remote first approach to work. Want to learn more? We've created this comprehensive guide that will take you through everything you need to know. 💡 If you're looking for a remote working tool that can help organise your distributed team, Employment Hero can help. Our range of features will ensure your employees are effectively managed through our app.
Use a Professional Employer Organisation to expand your talent pool
What if we told you there was an easy way to hire the best talent from anywhere in the world? That you don't have to deal with setting up a separate entity in a different country to access that talent? And that everything will be set up compliantly in line with local government laws? *Drumroll…* It's all possible with a professional employer organisation (PEO). With a PEO, businesses no matter how big or small can tap into the biggest talent pool the world has ever seen. From Australia to the United Kingdom, Singapore and Germany, you have the power to access the best talent from different countries around the world. So whether you're looking to test the waters before you scale internationally, wanting to hire the best talent the world has to offer or are simply looking to bring on a pair of extra hands, Global Teams could be just the thing you've been looking for. 💡 Did you know that Employment Hero has it's very own professional employer organisation service? Global Teams allows businesses to easily hire anyone, anywhere in the world. This means that businesses can now access top talent, no matter where they live. With Employment Hero's Global Team service you can:
Hire top talent from anywhere in the world
Feel confident you're complying with local legislation
Boost company culture as everyone will feel part of the team
📞 Interested? Book a call with one of our small business specialists who can talk you through Global Teams.

research proves it – 34% of employers in Australia find it difficult to recruit for open roles.
So, where should you look for top talent?
We suggest you start by asking around. Do you have connections in your industry who have previously engaged with talent overseas? Ask how they found the experience and if they have any recommendations. If they don't have any specific experience, they may at least be able to point in you in the right direction. Alternatively, LinkedIn is another great place to start looking for talent and you'll be able to see potential candidates' experience from the get-go.
Communicate your EVP and workplace culture
When you start to position your company as a great place to work, potential candidates will start to gauge interest – and we're not just saying that. According to the LinkedIn Ultimate List of Employer Brand Stats, those who have a strong EVP and employer brand experience a 28% reduction in employee turnover, 50% reduction in cost to hire and are 1-2x faster to hire open roles. Wanting to build your employee value proposition (EVP)? We've created some helpful blogs to arm you with all you need to start developing a killer employer brand that shapes your workplace culture.
💡 Overwhelmed and not sure where to start? Take a look at your Glassdoor and Seek reviews to establish areas for improvement. Don't have any reviews yet? Reach out to your past and current employees and ask them to share their feedback on working at your company.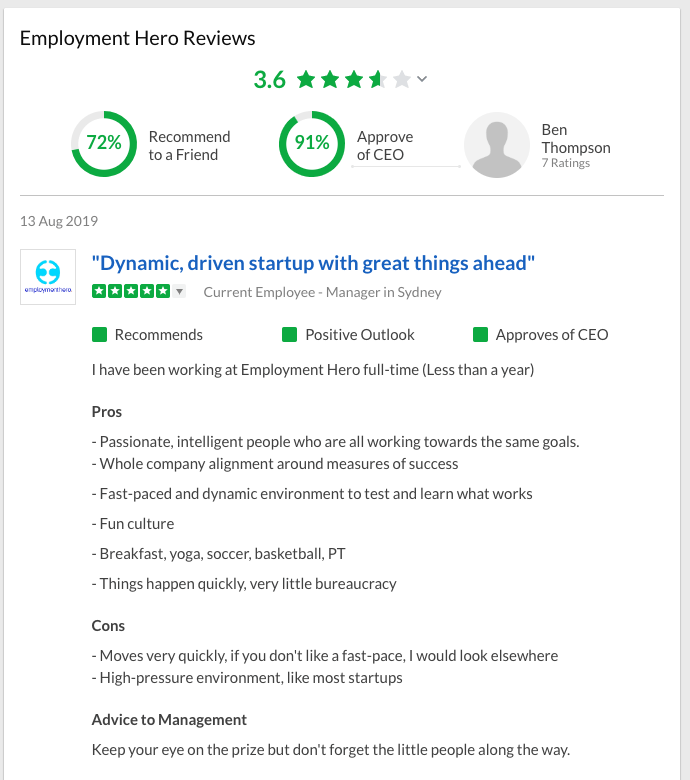 Check out Employment Hero's Glassdoor reviews
Champion a culture of diversity and inclusion
According to the Glassdoor Diversity and Inclusion Workplace Survey 2020, 70% of employees and job seekers say a diverse workforce is an important factor when evaluating companies. With this number so high, it's important you reevaluate your diversity and inclusion initiatives and actively seek areas for improvement. Whether it's encouraging minority groups to apply or investing in training programs for the wider company, you should seek ways to champion a culture of inclusion. Not only is it wanted in 2021, it's expected. 💡 Not sure how to improve your culture of diversity and inclusion? We've put together a helpful guide that explains seven ways you can create a diverse and inclusive workplace.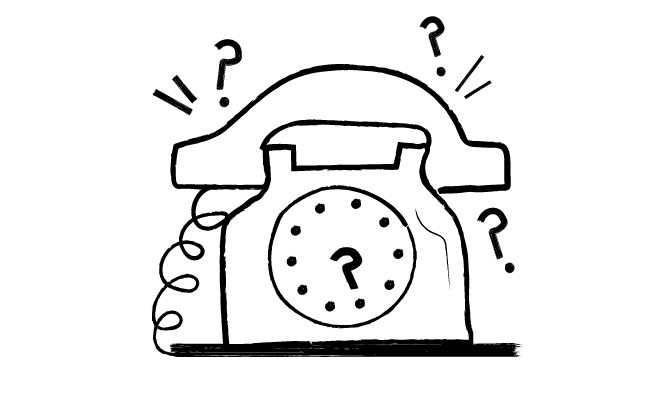 The wrap up
There's no denying that recruitment and hiring in 2021 is an exciting space to watch. The events of 2020 caused the talent landscape to shift and now, teams are re-evaluating what works for them and how they can broaden their talent pool. Are you ready for a 2021? It's going to be a year where businesses grow and expand their talent pool like never before…
Want more?
If you're looking for more information on how you can tap into the biggest talent pool you can imagine, you can watch Ben Thompson (CEO of Employment Hero) and Brett Iredale (CEO and Founder of JobAdder) chat through the latest insights on strategic hiring, remote talent acquisition and current market opportunities. Watch the webinar on-demand here.
Learn how to expand your talent pool with Global Teams 👇