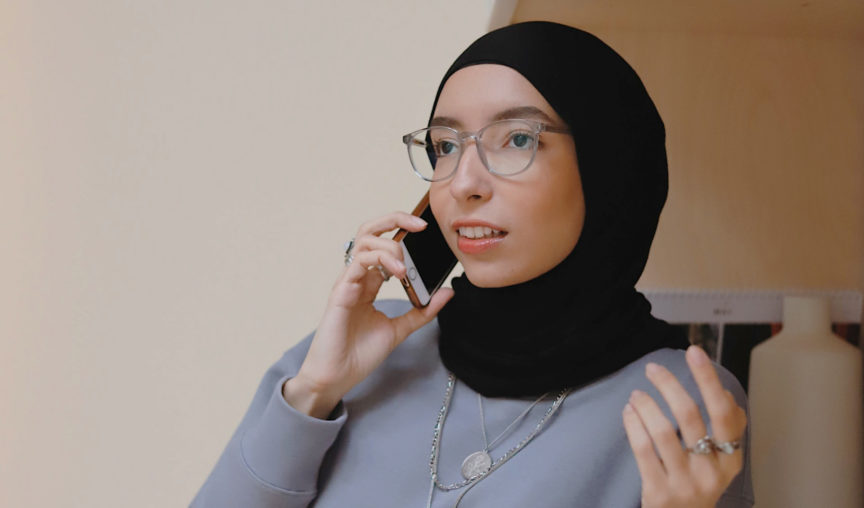 OKRs (Objectives and Key Results) are an effective way to manage your team's goals. They provide transparency across the entire business and allow your team to know how they're contributing to the broader business goals. Today we will be taking you through eight ways to successfully establish OKRs remotely. With the impact of COVID-19 forcing many of us to begin working remotely in Australia, we've had to adapt and shift our priorities. While it's still not business as usual, and most likely won't be for many months to come, gaining structure around your business goals is an effective way to stay on track during this unsteady time. If you're looking for more information on how to introduce OKRs into your business, we've created this handy blog here.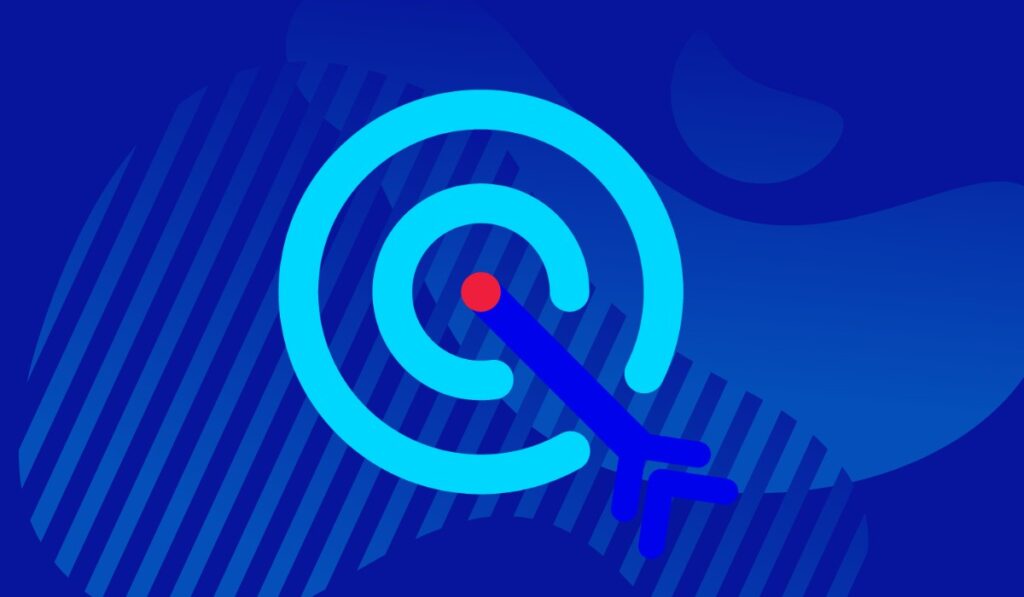 Why should I do this now, I hear you ask? We all know that having goals to aim for keeps your team engaged, motivated and productive. A study by Gallup explored the impact of managers setting actionable goals with employees. The findings? 69 percent of employees who reported feeling engaged at their place of employment worked with their managers to set performance goals. Not only this, when we're on the other side of this pandemic, you'll have a solid goal setting framework in place with a high performing team that are motivated to reach their goals. By having goals in place during this time, it also provides structure and alignment to help your employees stay focused and working towards a common goal. When you throw remote working into the mix, it's never been more important to know how to establish goals effectively. Getting your company OKRs just right takes a long time and practice. 💡 Remember you can make changes to your OKRs when needed. It's important to note that somewhere along the way you might realise that you didn't make goals as ambitious enough and that's okay. Whether you're new to the concept of OKRs or consider yourself a seasoned pro, here's eight of our favourite ways to successfully establish OKRs remotely.
1. Provide helpful resources to your team prior to establishing OKRs
With so many changes occurring to the way we work over the past few months, it's no surprise that your team may have put achieving their big overarching goals at the bottom of their to-do list. Many businesses have had to adapt their business operations, throwing business as usual and the goals that come along with it, out the window. Now that many of us have started to adapt to our new way of work, it's a great time to put your business goals front of mind. If your business goals have shifted, that's fine too – sometimes a 'reset' can be the best way to set OKRs. By providing resources to your team, they can quickly learn about how to establish effective OKRs. This goes from each individual, right through to team and company level. If you're looking for resources to give to your team to set them up for success we've put together some here:
Want more info? Download the comprehensive guide to OKRs here. 👇
2. Reflect on previous goals you had in place before you determine new OKRs
When it comes to setting OKRs, it's important to spend time reflecting on previous goals you had in place. To help get a grasp on the effectiveness of them, you can ask yourself and your team the following questions:
Were they ambitious enough?

How close did you get to achieving them?

Did COVID-19 impact the results?

What was in your way?

What did you learn from the challenges

What did you do well that can be carried over to your new goals?
3. Create a time for employees and their direct manager to establish OKRs via video call
It's no surprise that establishing OKRs can be confusing and overwhelming, especially if you have people in your team that are new to the framework. So with this in mind, it's important you encourage managers to dedicate time with their direct report to brainstorm ideas and goals. By doing this, you'll be able to steer them in the right direction, whilst ensuring their goals are measurable and align with the company BHAG (Big Hairy Audacious Goal). If you're looking for effective video call platforms, we've rounded up our top 5 communication tools here.
4. Block out a dedicated time for your team to talk through their OKRs via video call with their immediate team
This is an important factor when it comes to defining OKRs for your team. It's all well and good to have OKRs in the system that are all connected, but it means nothing if your employees don't understand what they have to do to achieve them. This could involve a team meeting where everyone talks through their OKRs and provide a breakdown of the initiatives that will help them work towards their OKRs. This process can be done at every level of the organisation. From the individual explaining their goals to their direct manager, right through to leadership explaining how the wider teams are contributing to the company-wide OKRs. This also provides transparency across the business in regards to what every other team is working and how their efforts are contributing to the same goal. If you're looking for a system that can track your OKRs, the Employment Hero Goals feature can help. With cascading goals and a visual chart that easily shows how all goals relate back to the company-wide OKRs, you'll know exactly what everyone in your team is working on. To find out more information about Goals, get in touch with one of our small business specialists or view a quick demo here. Alternatively, you can view an overview here.
5. Ensure the key results are measurable
This is an important factor when it comes to establishing OKRs. You may find yourself falling into the trap of creating OKRs that are a 'to-do' list, rather than specific goals to strive towards. They should be numerical and ambitious.
Let's walk through an OKR example for an HR professional
Objective: Improve Employee Engagement Key Results:
Increase employee participation by 10% in the quarterly engagement survey
Increase employee satisfaction by 5% as reflected in the quarterly engagement survey

Leadership commit to 4 action items related to feedback

Communicate action items and leadership owners/champions to business through all-hands meeting and internal newsletter by 30 June 2020
Now, let's walk through an OKR example for a marketing professional
Objective
: Improve Newsletter Engagement
Key Results:
Increase open rate by 4%

Increase click through rate by 3%

A/B test each email with different headlines and send times

Create a branded newsletter template by 30 June 2020
6. Ensure all team members have established OKRs that relate back to the one company BHAG (Big Hairy Audacious Goal)
With OKRs, it's crucial they are aligned back to the BHAG. No matter what role an employee has in an organisation, their contribution helps achieve business success. Not only does it provide a roadmap as to how an individual's contribution is relating to the overall business goal, but it also keeps your team motivated to reach their own professional goals.
7. Stay accountable in your weekly team meetings and provide updates on the progress of your OKRs
When working remotely, it can be easy to lose the accountability that became routine when you were working in the office. In your weekly 1:1's, dedicate 5 minutes to going over your OKRs and create an action plan for that week. By breaking down the task, it will seem more manageable and allow your team to stay on track. It also means that you won't have your team stressing out when it's the final week of the quarter. In your weekly meetings, some questions you should ask:
Are we on track?

What are you committing to next week to progress your OKRs?

What have you learnt?
8. At your company-wide meetings or All-Hands, leadership should reflect on the progress of OKRs as a company
If you have weekly or fortnightly company-wide meetings online, ensure your leadership team is providing updates on your OKRs. This should include a broad breakdown of the percentage of people who are and aren't updating their OKRs. This can be seen in the Employment Hero dashboard as a quick overview. This isn't to single people out, but to act as a reminder that everyone should be aligned to the company-wide OKR and continually be working towards one common goal. It's also an important opportunity to let your team know how you're tracking as a company to achieve your BHAG.
The wrap up
We know that it may seem overwhelming to set up a goal framework when working remotely, but it's something that can give you that competitive advantage. When it comes to establishing OKRs remotely, it all comes down to communication. During these times, it's important to establish goals that provide light at the end of the tunnel, and a strategic goal framework allows you to do just that.
Want more?
If you'd like more information on how Employment Hero can help you manage your team's OKRs, get in touch with one of our small business specialists today. They will provide you with a quick demo of how OKRs can help your team set and achieve ambitious goals that will propel your business forward. Alternatively, you can download our OKR ebook below that provides you with all you need to know about effectively establishing your team's OKRs. 👇👇👇