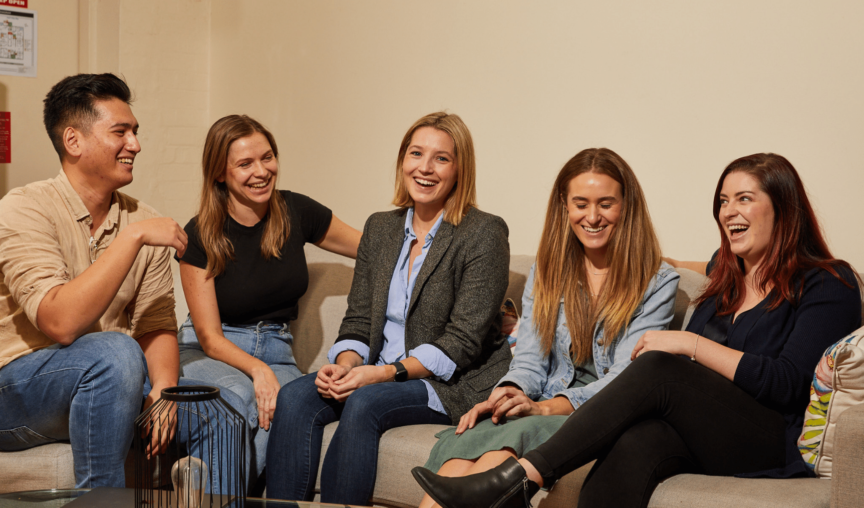 Between the ongoing disruptions of the pandemic and the rise of the Great Resignation, one thing is becoming increasingly clear; recruitment is going to be an extremely tough task in 2022.
If you thought you'd seen a lot of employee movement in 2021, we're sorry to tell you that this trend is far from over. According to our Employee Movement and Retention Report, 48% of Australian employees are planning on seeking a new role as we enter 2022.
Yep, you read that correctly. Australian workplaces could lose nearly half of their teams next year. Whether you're looking to stop staff from leaving or catch staff that are hitting the jobs market, a strong employee value proposition (EVP) is an absolute must. If you're thinking about refreshing yours, now is the time to act.
Employment Hero can give your EVP the boost it needs as we head into the new year, integrated with the time-saving and admin-reducing features of our all-in-one HR and payroll platform.
What is an EVP?
Employee Value Proposition (EVP) is the balance of rewards and benefits that a company can offer its employees in return for their amazing performance within the workplace. An EVP includes everything an employer is doing to attract and retain employees, which is hugely beneficial for the success of a business.
The EVP concept as we know it today was borrowed from the marketing idea known as 'Unique Value Proposition' (UVP).
A UVP helps marketers by always providing a core and unique message about what the product or service that they're marketing gives the consumer. Whatever campaigns they build around the product or service, it will always be guided by the UVP.
Some of our favourite examples of this are;
Slack makes it downright pleasant to work together.
Great writing, simplified. (Grammarly)
Anyone, anywhere, can start a business. (Shopify)
So… how did this idea inspire the EVP?
In the same way as a UVP, an EVP is the unique value that a company can offer its employees. Instead of a snappy sentence like the above, it's a unique and distinctive set of benefits, perks, values and vibes that guides the employee experience in your business.
What is the purpose of an EVP?
An effective EVP should achieve three things.
Your EVP should attract top talent to become job candidates for your open roles. If your EVP gains some traction in your industry or business community, you may even have talent that are keeping track of or following your open roles.
It should also help to retain your current talent. If your employees have all the benefits of a great EVP, why would they ever leave? They're much less likely to seek work elsewhere. The Work Institute estimates that the average cost of one employee turning over is about 33% of their annual salary, and an EVP is one of the key ways to curb this risk.
It should also have an impact on your business' reputation. Everyone has, at one point or another, heard whispers of a business that may have a shiny facade, but conceals a crappy workplace. Employees (and customers) talk, and you want them saying that at your business, everyone has a wonderful experience.
How can Employment Hero strengthen your EVP?
We understand that making every employee's experience great is a key part of being an employer or HR manager. When we decided to build a platform to make employment better and more valuable for everyone; we knew that employee benefits and rewards had to be a key consideration.
So, let us give you a little tour of the EH benefits that can strengthen your EVP.
Reward and Recognition Tools
Employment Hero has a suite of reward and recognition tools to make sure that every single person on your team feels appreciated.
ShoutOuts Feed. Company-visible expressions of recognition make it easier for employees to communicate with one another, breaking the ice that can sometimes build up between teams that don't often collaborate with one another.
Using the company feed on the Employment Hero app, shoutouts can be submitted on either mobile or desktop, making it super easy for employees to recognise each other. This is a highly-visible show of thanks, making sure that no great work or special day goes unnoticed.

HeroDollars are the on-platform currency that employers can use to reward their staff for exceptional work. This can be aligned with superb performance and have a value of $10 each time they are awarded.
Small tokens of thanks can keep staff feeling encouraged and motivated. HeroDollars also go further on the platform, as your team can redeem them on our Discounts marketplace.
Benefits
Complement employee compensation packages with free access to Employment Hero's perks and benefits, powered by the aggregate buying power of over 200,000 users.
Discounts is Employment Hero's on-platform marketplace which is home to thousands of services and household items. Powered by the aggregate buying power of over 200,000 users, your team can access reduced prices on health insurance, tax and accounting services, UberEats vouchers, household goods, tech, gym memberships and movie tickets.
Users can shop from the Discounts portal using HeroDollars or their own money. They can also use our Instapay service.
Instapay is a service run by Employment Hero that allows employees to access a portion of their earned wages in real-time without having to wait for the next pay run. It's the perfect service to reduce financial stresses, and can help your team manage unexpected one-off expenses, with no need for payday loans.
Instapay comes without any additional payday headaches for employers. To allow organisations and employees to use this feature, Employment Hero has set up a pool of funds, allowing an employee to receive payment when they request an InstaPay withdrawal. When a payroll admin conducts a pay run, Employment Hero inserts a payroll deduction into the pay run for each employee that made an InstaPay request.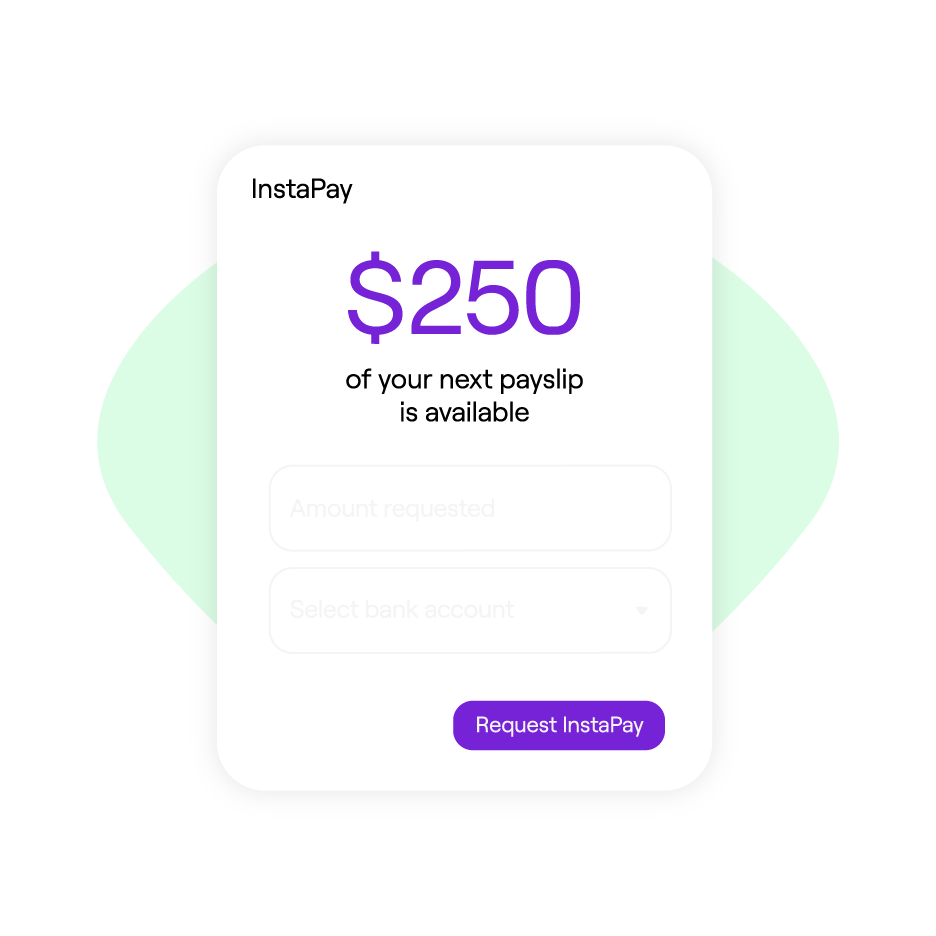 We also have helpful health and happiness resources available on the platform, created in collaboration with wellness experts.
Employee Assistance Program (EAP)
An employee assistance program (EAP) is a program that employers can provide to their employees and their immediate family members, so that they can access professional counselling and support services.
Our EAP offers 24/7 confidential support. Each employee will have access to free counselling sessions throughout the year. This includes a manager support hotline, critical incident response team and immediate crisis counselling. They will also have a dedicated account contact to help book their sessions.
Learning
Learning Management Systems (LMS) are one of the best ways to engage your team with learning. Whether you want to make training mandatory or give them the freedom to explore online courses, using an LMS is the easiest way to make learning a part of the everyday.
With Employment Hero's LMS Learning Plus, your team can access thousands of on-demand courses. It's integrated with our platform; so they can track their achievements and progress. You can also upload your own original content if you'd like to create a module that's specific to your business.
Want to take a sneak peek at Employment Hero's EVP?
Want to see a real-world example of how Employment Hero's tools can help strengthen your EVP? Well, as we happen to be our own customer, we can give you a sneak peek at ours!
Through this articulation of our EVP, we're trying to show that the person who takes the role will be mentored and encouraged to grow. We want to convey that we're a workplace that invests in its team and appreciates open communication. We then list our workplace benefits, which utilises features from Employment Hero, in addition to things like quarterly celebrations, flexible working and in-office snacks. What's produced is a well-rounded, but succinct, offering.
Here's an excerpt from one of our recent job ads for a role in marketing. Look out for our platform benefits mixed into our unique workplace benefits.
Why Employment Hero? We're a team made up of experts, so there's plenty of chances for you to learn, grow and get some one-on-one mentorship from some talented marketing geeks. We want to help you grow and we value open and honest feedback and support.
Benefits:
Self, health, wealth, happiness programs and tools
Friday drinks in our fancy in-office bar
Flexible working arrangements
Continuing education / post-graduate assistance program
Virtual yoga and meditation classes
Access to discounted health insurance plans
Daily office breakfast and fresh fruit
Quarterly and yearly team celebrations
Employee Rewards and Recognition Program
Employee Assistance Program (EAP) to support staff mental health
Is recruitment on your mind?
If this blog has inspired you to refresh your recruitment process, we're here to help! Grab a free download of our ultimate guide to onboarding and recruiting, and smash your recruitment goals in 2022!
The ultimate recruitment and onboarding guide