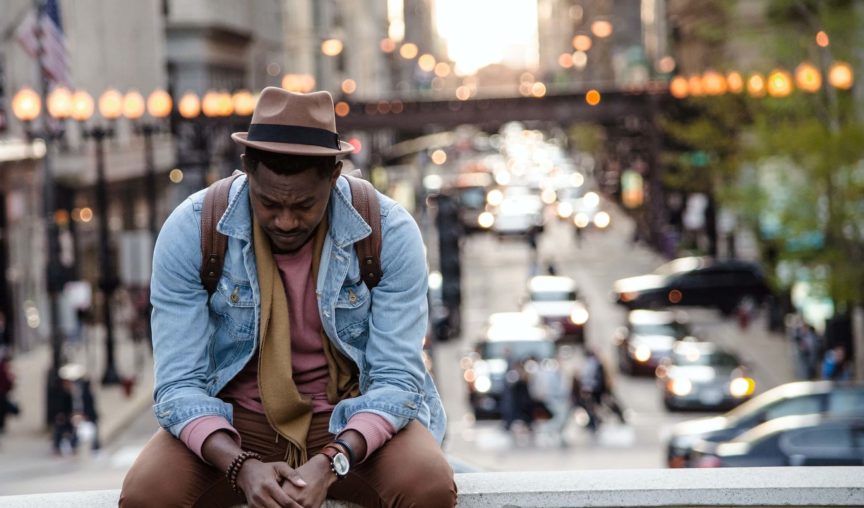 The last two years have been nothing short of challenging. No matter where you live, what you do for a living or how old you are, you would have experienced significant stress that sent your world into a spin. Whether you felt it early on, or it's all starting to catch up with you now, it's likely you've experienced Covid burnout in some shape or form.
It's not fun for anyone, but there are a couple of things you can do to help your employees who are navigating the choppy waters of the pandemic – and we're here to tell you how.
What does Covid burnout look like for employees?
Although we're learning to live alongside Covid and the impact of Omicron, pandemic-induced burnout is still very real for millions of people around the world. Vaccines are encouraging us to get out and go to work, but for many of us, life is a bit different.
Offices are closed and stress levels are high, making it very hard to return to pre-2020 normalcy. Those working from home are finding it increasingly more difficult to shut off from work, which leads to everyone working longer hours, simply because it's easier to.
The reality is that Covid-19 burnout and pandemic fatigue will look different for everyone. For many, it will be the constant lack of motivation and emotional exhaustion. For others, it will be the feeling of anxiety and brain fog. It might be having one good day, followed by three unproductive days. No matter what the symptoms are, after two years of ups and downs, it's completely normal for your employees to be feeling this way. And it's important you provide resources and initiatives that support your team wherever possible until we bid farewell to the Covid-19 pandemic.
How can you help your employees tackle Covid burnout symptoms?
Offer an employee assistance program (EAP)
An employee assistance program is a service that you, as an employer, can use to provide support for your team's mental health and wellbeing. It allows employees to access health care professionals via confidential counselling services when they need it most.
With the situation that we're currently faced with, providing your employees with access to an EAP is one helpful way you can support their mental well being through this challenging time. You can find more information on supporting your team with an EAP throughout the COVID-19 pandemic or take a look at Employment Hero's EAP service. Alternatively, if you're unable to provide this service, encourage your team to seek the help of health professionals.
Provide a day of pandemic leave
If budget allows, consider offering an extra day of paid leave to your employees. This way, they can spend it doing something they enjoy or with their family members, allowing them to switch off from work and ease stress.
At the end of the day, everyone loves a day off, and providing it at a time when it's needed most will mean the world to your team.
Encourage your team to limit their time watching covid-related news
For the last two years, the 6 pm news and social media have been a rolling feed of the public health updates, and we're all emotionally exhausted. It can be easy to get caught up in the news rut, so actively encourage your team to limit their time consuming covid-related news and get outside. You'll all feel better for it!
Encourage your team to mix up their schedule
Humans spend about one-third of their lives at work. That's over 90,000 hours. Pandemic or not, it can be easy to get stuck in our ways both in the workplace and our home life. While many of us love routine, shaking things up can help us reset and refresh.
When we're at work, it's no different. If it permits, allow your team to work different days or times. And while working from home, go for a walk before work instead of after work. It's small changes like this that can get us out of that routine rut.
Remind your team that annual leave is there for a reason
In Australia, employees are entitled to 4 weeks of annual leave. And while international travel at the moment is a bit tricky compared to pre-pandemic days, interstate travel is 100% on the cards and easy to organise. Some time off spent exploring a new location could be just what your employees need to re-energise and help reduce the effects of Covid burnout.
Embrace flexible working and mean it
We know that flexible working is the future. Empowering your team with the opportunity to choose where and when they work best can do wonders for boosting mental wellbeing and tackling that covid burnout.
We all know that there's more to life than the 9-5 grind, and the pandemic has allowed us to reshift our focus to what matters most. Spending time with your family, friends and prioritising activities you enjoy can give you a great sense of fulfilment, and it's important that you, as an employer, recognise this. Remember, small changes like these are free, yet have a huge impact on your team and their mental health.
Provide helpful resources to support good mental health
If you're unable to provide your employees with an Employee Assistance Program due to budget restrictions, why not send them suggestions for apps they can download?
Popular apps like Calm and HeadSpace are a great way to unwind at the end of the day and can really help switch off from work. They're effective, easy for beginners, and there are so many on the app store to choose from.
Download our 'know the signs of burnout' poster here.
Ensure a healthy work-life balance for your team
We should never underestimate the importance of having a healthy work-life balance. When work begins to eat into personal life, your team may begin to experience the symptoms of burnout, and with Covid lurking, this couldn't be more true. It's important to catch the signs of burnout early on otherwise your team could experience a dip in their mental health.
If you're not sure how to create a culture that fosters healthy work-life balance, we suggest going back to basics and asking yourself these questions:
Is my team working overtime every day?
Are my employees feeling stressed?
Are my employees less engaged?
Has there been an increase in employee absenteeism?
If you answered yes to any of these questions, it's time to investigate. We suggest using employee surveys or a Happiness Survey tool to find out why. From here, you should identify if you need to hire more resources to help with the workload. It's your responsibility as an employer to ensure that your team are feeling mentally well.
The light at the end of the tunnel is near
Times are tough right now – both for employees and employers. Share resources and give your team the support they need to process the events of the last two years and re-energise.
Download our workplace wellness pack below.
Workplace wellness bundle