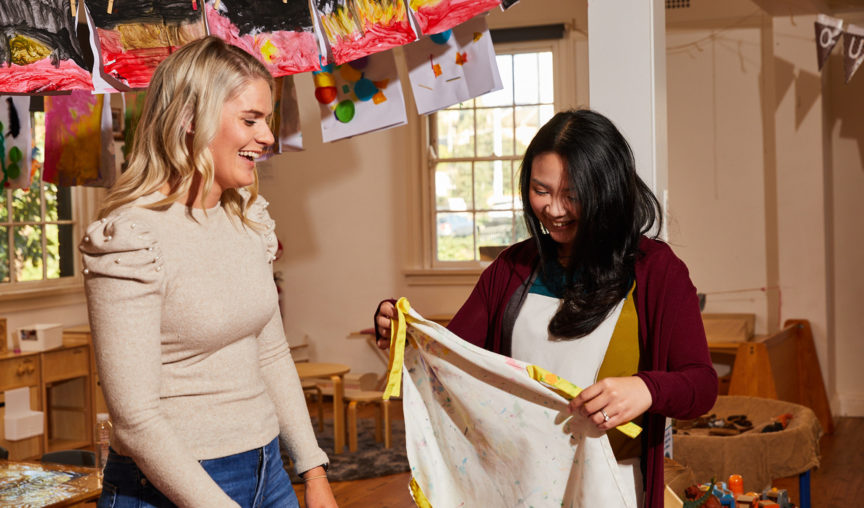 Employees who feel valued for the work they do will show higher levels of engagement within your business. They will contribute more, innovate and smash goals. And it makes sense, when we feel valued and recognised we're motivated to seek the warm fuzzies time and time again. In turn, employee recognition at work ensures the attraction and retention of a quality workforce.
We're going to run you through a complete guide of the 'what, why and how' of employee recognition so you can do right by your business.
The What?
Employee recognition is when you acknowledge any positive contributions an employee makes to their team or the business as a whole. This can include their unique contribution, expertise, character, efforts and dedication to their work or to achieving business results.
What are the different types of employee recognition?
Personal recognition or the acknowledgement of individual expertise, unique talents and qualities of your employees

Recognition of work practices, such as demonstrations of creativity, innovation and improvements

Recognition of dedication to work. If your employees showcase quality contributions to your business objectives this should be rewarded

Recognition of progress made on meaningful or longer-term projects

Recognition of results on an end product and how the task has been completed

Recognising employees who embody company values
The Why?
According to Gallup, 65% of surveyed employees reported that they received no recognition over the last 12 months for their work. In the same report, 89% of employers feel that most employees leave their companies to earn more money when in actual fact, most workers who leave their jobs state that it's the lack of employee recognition which was a major concern to them.
Employee recognition is very important for businesses that want to succeed. You want your employees to know that you appreciate all their efforts.
Recognising achievements, efforts and behaviours that align to your company values is a great business tool for a plethora of reasons:
It helps to support a culture of performance excellence

Recognition reinforces the standards you want all of your employees to reach

Builds employee engagement and promotes job satisfaction

Fosters retention of quality employees – lowering your staff turnover and ensuring you have a dedicated team behind you

Reduces stress and builds an environment of trust between employer and employee

Encourages greater creativity and innovation in the workplace

Fosters a culture of appreciation that values employee contribution

Promotes ownership, involvement and interest in work
As you can see, there are many benefits in recognising your employees. The next step is setting incentives that your employees can work towards.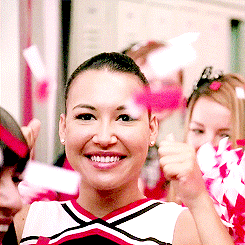 Yes, show me the thumbs up 
The How?
Now that you've decided that you want to introduce more employee recognition into your business, where do you start? How should you reward your employees?
As a first step you'll need to find out what your people value and will engage with. This is something the team at Employment Hero looked into last year. We completed a nation-wide employment survey to uncover what Australian employees are looking for. In this survey we deducted the five top reasons employees stay in a role.
These reasons were:
57% pay/remuneration

55% friendly co-workers

51% feeling appreciated

47% flexible work

43% good management
With 'feeling appreciated' being the third highest reason for retention, it's not something 'nice to have'. Employees need recognition in their role to thrive and do their best work. With these stats in mind, what are some employee recognition strategy examples you can implement?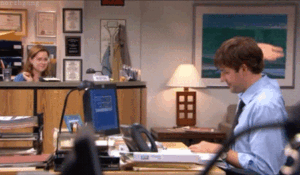 Pam and Jim setting a good example for us all
6 Great Recognition Strategies for Every Business
1. Get personal
It's important to be specific, personal and accurate when recognising an employee. Use positive words, and demonstrate to the employee that you actually understand their accomplishments.
Outline exactly what they did well, how it impacted a particular project or scenario and highlight exactly how that happened because of their individual successes or participation.
The more personal recognition the better as it shows your employee that you really were paying attention to them and their work.
2. Provide opportunities
Some employees don't get the chance to excel because of the nature of their jobs or reduced expectations for certain types of work.
Employees who do their jobs well should be able to earn opportunities for expanded responsibilities and training for job advancement. Don't let employee recognition end after a few nice words.
3. Magnify recognition
While verbal communication is clearly the most effective way to recognise employees, the best strategy is to back it up by publicising employee accomplishments across multiple forums such as company newsletters, dashboards and in team meetings.
Technology-based recognition programs are a great way to do this. They should be mobile-friendly, allowing recognition to happen anytime, anywhere. If you don't have the budget to invest in this type of software, you could initiate something as simple as a Slack channel dedicated to recognising hard work.
4. Motivate with financial incentives
Although financial incentives aren't always the best motivators, they can certainly demonstrate appreciation for work well-performed. The best financial incentives are more open-ended and unpredictable because they motivate people to work their best at all times.
However, according to a recent survey by Glassdoor, 79% of employees would prefer new or additional benefits over a pay increase. Specifically, the survey found more women (82%) than men (76%) prefer benefits or reward perks to a pay raise. And, younger employees aged 18-34 (89%) and 35-44 (84%) prefer benefits or reward perks to pay raises when compared to those aged 45-54 (70%) and 55-64 (66%). This brings us to our next recognition tactic!
5. Non-monetary rewards and bonuses
The best practices for awarding non-monetary or financial bonuses include offering a standard reward, bonus or gift package and rewarding people for outstanding performance with special awards, extra cash bonuses, holiday gifts or recognition for yearly performance.
Don't let your imagination run away with you when setting up reward incentives for your business. Especially in SMEs, your company budget might not stretch that far. Work out a rough budget per employee and work off of that calculation.
What are employee rewards? Employee rewards and benefits work to reward performance and motivate employees at both an individual or group level. By rewarding your employees, you can improve workplace culture, improve employee engagement and reduce employee turnover.
Below are some examples of high and low budget employee rewards and benefits you can implement in the workplace.
High budget incentive examples:
Lunch clubs for high performers or people that reach their targets

Weekends away for successful teams over a quarter

Income bonuses for high performers

Tickets for events, attractions, concerts or activities of interest
Low budget incentives:
Company merch; water bottles, mugs, hats, t-shirts – anything that your MVP's (most valuable player) can wear around the office to show that they did something great

Let them be the office DJ for the day (A niche one! But if someone's done something of merit it's a fun little perk you could offer them)

Reward certificates or trophies for employees to showcase on their desk

Handwritten thank-you notes from the CEO or leadership team
6. Facilitate peer-to-peer recognition
As well as you or your leadership team setting up reward and recognition incentives for your employees, you should also encourage peer-to-peer recognition. Peer-to-peer recognition has a huge impact on the performance and overall job satisfaction of everyone in your business. The benefits are endless.
Peer-to-peer recognition can:
Help build a trusting culture by creating transparency amongst different departments and authorities.

It also eliminates old-school problems of managers taking credit for their direct report's work or ignoring the value of a piece of work

It will help boost employee engagement and retention

as employees are motivated to work harder to impress colleagues and therefore stay at their jobs longer where they receive acknowledgement and praise for work

Empowers teamwork across the business

for team-based projects as individuals feel more appreciated by their peers
There are plenty of benefits that will surface if peer-to-peer recognition is done correctly. Make sure it's meaningful and ensure your team are recognising achievements or behaviours that are truly worthy of being recognised.
Like people who are going above and beyond their everyday job roles to get something done or fix an urgent problem.
Examples of Employee Recognition in Action
When it comes to employee recognition, there are some big companies out there who are already pathing the way for the rest of us. Here are some great examples of employee recognition in action to give you some inspiration.

Firstly, we have the childhood giant, Disney who have over 180 employee recognition programs set up to date! One of these programs is a really good example of how sometimes it a good idea to think outside of the box, and find something unique to your business.
This can be seen at Disney, where they have an employee recognition program set up that's named after Fred, a longtime employee who during his time at the company exemplified the qualities the company values, such as dependability and friendliness. Every year, plaques are made for winners of the Spirit of Fred Award for any employees that have shown some Fred-like qualities. There are even bronze statuettes of the company's most iconic character, Mickey Mouse, for the winners of the Lifetime Fred Award.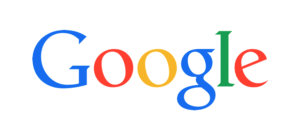 Google learned through experience that non-monetary rewards motivate people better than cold hard cash. The internet mastermind are stepping away from the idea of generously rewarding their people with the big bucks.
They discovered that these types of employee recognition programs were fostering jealousy and resentment within their business — which wasn't the positive response they had in mind. So Google phased out the cash rewards program and rolled out a new employee rewards program that offered experiences — everything from dinners out to new tech gadgets to trips to Hawaii. Employees said they found the new program more fun, more memorable, and more thoughtful than the cash awards.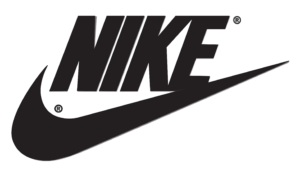 The sports retail giant, Nike, recognises and appreciates their employees by providing them with opportunities to stay fit and support the wellness of their families. From paid sabbaticals to product discounts and tuition assistance, Nike works to help employees stay engaged and motivated at work. They have also set up NikeU, which helps with leadership development by growing leaders to better hire, manage, and recognise their teams.
The outcome of poor employee recognition
A recent Gartner HR survey revealed that a quarter of Australian employees are seeking a new job, and the primary reasons behind this are the search for improved work-life balance, manager quality and respect.
Despite positive signs of economic recovery, around 24% of Australian employees are looking for new employment, with burned-out workers claiming they are ready for change. The data reveals a 2.6% decrease in workers' intent to stay in their current role, with active job-seeking increasing by 5%.
The report also showed a 25% increase in employee business confidence, which means workers are more confident that new employment opportunities are available. A scary figure to accompany this is the proportion of employees willing to go above and beyond for their employer, which has dropped significantly to 16% in Australia. Just 9% of Australian workers are 'engaged', claiming a lack of manager quality and respect as key reasons why they wish to leave their organization. These same workers claim that the introduction of systems to better support work-life balance and the expectation that management will show more respect and appreciation for their work would help. Cultural change and tangible incentives were the top two solutions listed as possible options.
Reviewing your Incentives
We suggest reviewing your employee recognition incentives at the end of every financial year, as a minimum. The main thing to review is if your company can afford to keep running all the incentive programs.
For instance, is there some that cost the company a lot more money than you intended? Go over the programs and re-assess. You also want to make sure your employees are actually happy with the incentives they're given. Ask for regular feedback to see what your employees really think. A simple tool like Google Forms can do just the trick.
The Wrap Up
Employee recognition and positive motivation are powerful tools for getting the best out of each employee. The tips outlined above are good starting points, but depending on your business and industry, you can custom-design other employee rewards and recognition programs that reflect your organisation's particular needs.
We've built employee rewards and recognition into our software to make recognition easier for employers. Encourage a culture of recognition with HeroThanks; a peer-to-peer shout out feature designed to sit within the Employment Hero app.
Then there's Hero Nominations; a new feature that takes HeroThanks a step further to recognise those that go that extra mile. Whether they save the day or achieve something amazing. If you don't already have reward and recognition incentives established in your business – why not? They're a great way to get the whole team aligned and engaged with the overarching business goals and will help to increase employee satisfaction and decrease employee turnover. What more could you ask for! 
Engaging Employees: A Competitive Differentiator