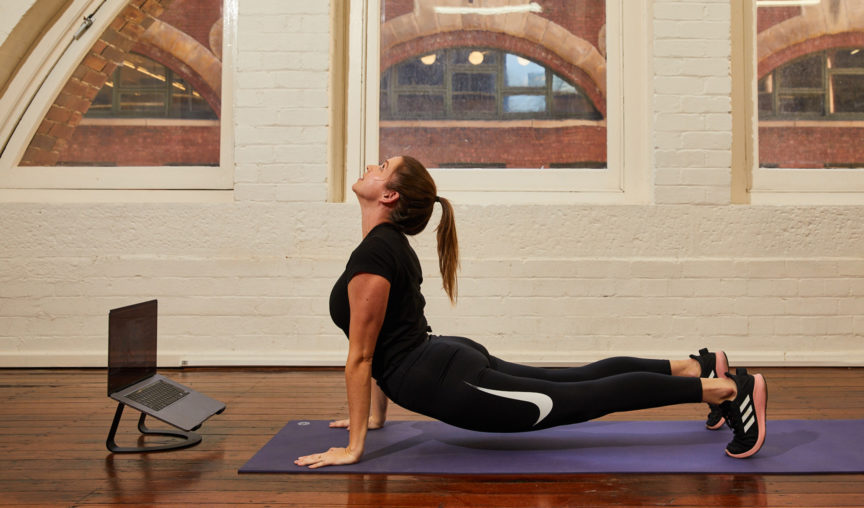 It's true what they say about healthy body, healthy mind. But did you know that by introducing wellness programs in your workplace, you can boost employee health and productivity? Not surprisingly, with small to medium sized businesses accounting for 69% of all private sector employment, it's also SMEs who bear the brunt of poor employee health.
In this article we want to look at the impacts of employee health and productivity, and give you six great ideas that will help you boost your workplace health and productivity throughout your business. Let's get going…
Employee health and productivity impacts your bottom line
According to an Australian Government study published in 2018, about 47% of Australians live with a chronic illness. And one in five have two or more chronic diseases.
In fact, through diet and lifestyle choices, Australians put themselves at risk of developing lifestyle-related chronic illnesses. Of course, the poor health of employees directly impacts you as an employer. Poor health affects how your teams perform at work, how well they concentrate, their motivation levels. It also impacts their ability to get the task done in an efficient, and timely manner.
Lifestyle choices
Given that SMEs employ the vast majority of Australian workers, the cost of absenteeism, presenteeism, disengagement and lower productivity levels are borne by SMEs. Yet, this burden could largely be prevented by reducing risk factors such as smoking, excessive weight due to overeating and poor diets, over consumption of alcohol, physical inactivity and high blood pressure.
As their employer, you can make a positive impact on employee health and productivity with these easy to implement ideas.
Six ideas to help you boost employee health and productivity in your business
1. Support flexible working
Flexibility is a key component of employee health and productivity as it enables employees to improve their work-life balance. Employees with flexible work schedules typically have higher levels of job satisfaction and reduced absenteeism, along with lower turnover rates.
2. Provide health education and information
By helping your employees understand how their lifestyles put them at risk, you can make a positive impact on the health and wellbeing of your employees, with information tailored to healthy eating to maintain a healthy weight, tobacco cessation, and chronic disease prevention and management.
3. Offer healthy food and snacks
Employees love free food and snacks at work. And if you're committed to employees' health and wellbeing, make sure you substitute any sugar or low nutrient foods with healthy, nutrient dense snacks such as yogurt with granola, grapes, berries, or dips like guacamole and hummus with raw carrots and capsicum.
4. Run yoga and meditation classes
Enabling employees to stretch and de-stress in the convenience of the office, and by giving employees the techniques to better cope with corporate life, they avoid the harmful effects of stress, exhaustion, and burnout.
5. Support financial literacy
Financial education is an essential part of employee wellness. Whether it's basic financial education, such as help with managing student loan debt, or day-to-day budgeting and money management, or saving for current and future needs, it's important to support your employees' financial wellbeing.
6. Encourage breaks throughout the day
While it's important for your employees to take their annual leave, on a day-to-day level, it's essential that they take frequent breaks. No-one can stare at a screen for eight hours without causing some degree of personal harm. Taking breaks throughout the day also ensures employees don't get fatigued and helps them remain engaged and productive.
When employees take better care of themselves, they not only show up to work, but are more productive too. Improved employee health results in increased energy, positivity and productivity. In fact, there's a strong correlation between employee health and productivity, and running a thriving business with a healthy bottom line. For more facts and figures on employee health, download our white paper on Employee Wellness.
Workplace wellness bundle