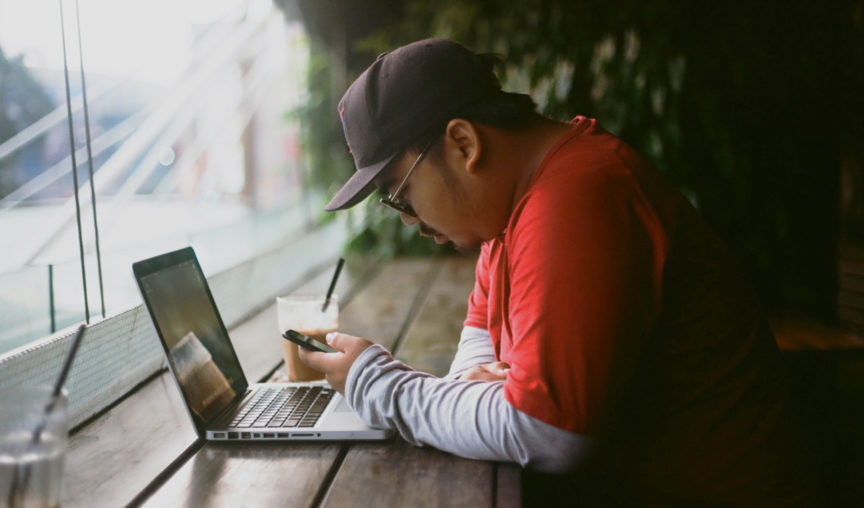 Whether you're planning to dismiss an employee or one of your people tells you they need a chat, having to partake in employee dismissal is never easy. Firing someone is probably the most difficult thing you'll ever have to do as a boss. By the same token, it's hard not to take it personally when someone who you've nurtured tells you they're leaving. Yet, people resign for many reasons, most of which are beyond your control. Both scenarios can be gut wrenching, though it's important to remember that business is business. Here are five steps to follow to undergo employee dismissal in the most positive way.
5 steps for positive employee dismissal
Step 1. Get your employee dismissal paperwork in order
Firing
If you're the one doing the firing, process and paperwork are very important parts of exiting employees. It's essential to follow the rules about dismissal, notice and final pay. Even if you're firing an employee for serious misconduct or for unsatisfactory performance you need to follow due process. Procedural fairness is fundamental to how Fair Work Australia decides an unfair dismissal cases.
If you fail to show you have applied procedural fairness before exiting an employee, or your performance management process is flawed, it will usually result in a finding that the dismissal was unfair. There are also different rights and obligations when you make a job redundant or where bankruptcy is involved. With genuine redundancies, you need to carefully follow any obligations outlined in the relevant Award or enterprise agreement. Awards and enterprise agreements set down notice periods, redundancy provisions and consultation obligations.
Many problems that arise exiting employees can be avoided with a clearly worded employment contract, as well as uniformly enforced workplace policies on termination and redundancy. These policies should define the behaviours which are unacceptable and would constitute a serious breach of the employment contract, as well as setting down the consequences of such behaviour.
Action Item
Make sure you provide written employment contracts to all employees and make sure your workplace policies aren't just well written, but uniformly enforced. Set a reminder to update them frequently, or better still, subscribe to an HR service that offers templates that are automatically updated to remain compliant.
Resigning
If your employee is resigning, make sure they give you a resignation letter in writing detailing the effective date, and that they work out their contractual notice period. No matter how you are affected personally by the resignation, remember to congratulate them on their opportunity. Make sure there's a suitable farewell event organised for them on or before their last day.
In the meantime, it's important the employee can be as productive as possible in working with others who will take on the workload until you find a replacement. Determine the employee's current workload and create a plan to reassign these duties. Of course, you'll need to get your hiring process underway to find the right person to take on the role.
It's also important to hold an exit interview. This is your golden opportunity for candid feedback on what the business is doing well, and what it could be doing better. Rather than solely focusing on why they are leaving, ask them for suggestions on how you could improve the business. It's important to end this meeting on a positive note and to use the information to improve your business.
Action Item
Draw up a list of exit interview questions, and make sure you meet with your employees well before their final day. Here's a few sample questions you may want to add to your list:
Why did you start looking for a new job in the first place?
Was there a single event that was responsible for your decision to leave?
What does your new company offer that encouraged you to leave this company?
What are your views about management and leadership, in this company, and is there anything you would change?
What did you like most about your job and this company?
Would you recommend this company as a good place to work to your friends and family?
Can you offer any other comments that will enable us to understand why you are leaving, how we can improve, and what we can do to become a better company?
Step 2. Secure your business during employee dismissal
Prior to your employee's last day, make sure your IT department revokes the employee's access to the company's systems. It's also good practice to update critical passwords as soon as the employee leaves the company or even during the termination meeting if necessary. If the employee is familiar with your alarm system, change the access code to that as well. If applicable, notify staff in the building's security office of the employment change.
Step 3. Take possession of company property
Again, prior to their last day, ensure the employee returns any company issued property, such as:
Laptops or tablets
Equipment or tools
Company-issued mobile phones
Company credit cards
Uniforms
Building keys
Action Item
It's a good idea to have a checklist identifying all company property in the employee's possession so that you don't overlook anything.
Step 4. Notify key staff and customers
Prepare a list of the staff, key clients, and contacts that need to be informed of the employee's departure. Explain who will be handling his or her work responsibilities in the future and nominate a contact they can call who can address any questions they may have.
Step 5. Work out final pays
When calculating the employee's final pay, you need to be careful that you take into account all necessary allowances, including:
Outstanding wages for hours they have worked, including penalty rates and allowances
Any accumulated annual leave
Plus, if it applies:
Annual leave loading
Accrued or pro rata long service leave
Redundancy pay
Make sure this amount is ready on their last day, and credited to their account in the next normal pay run at the very latest. Dismissals, redundancies, and resignations are a fact of life in any business. It's so important to remember that it's just as important to effectively exit an employee as it is to onboard them.
Free E-Book
For more on this topic and other challenges of managing people, download our free eBook on managing toxic employees.
How to manage toxic staff in the workplace