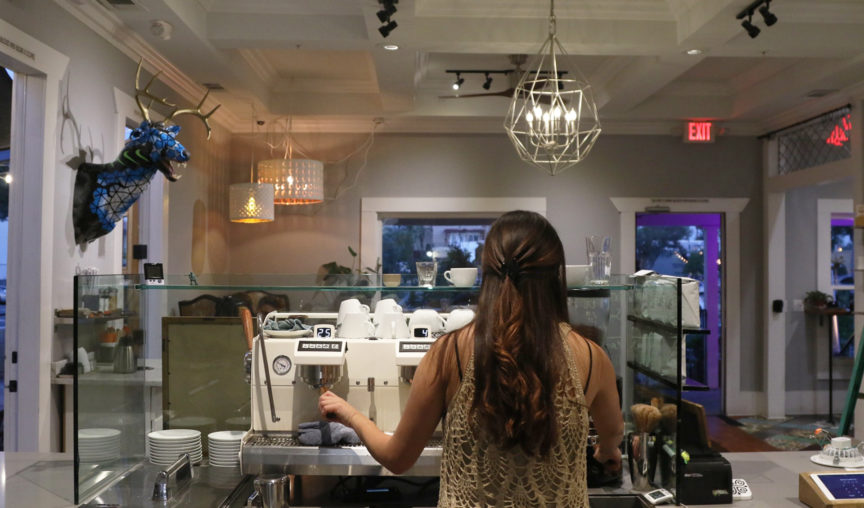 This year, it's never been more important to stay compliant and abide by the rules. Six major changes are coming to Australian employee awards and legislation in 2020, so it's important you're prepared. If the recent payroll scandals from 2019 sent shockwaves through your business, this piece will get you up to speed with the changes coming to Australian employee awards and legislation in 2020.
CEO of the Australian Payroll Association and payroll expert, Tracy Angwin, recently spoke to Dynamic Business and shared the changes around employee entitlements and legislation in Australia. She stresses that to remain compliant, you must comply with Federal, State, and award-based legislation. These different aspects make it an extremely complex area of business administration, but it's crucial you get it right or you'll face consequences from the Fair Work Ombudsman.
If you're looking for HR and payroll software that can help you remain compliant, we can help. Employment Hero Payroll can give you compliance confidence to assist you in keeping up to date with current legislation. If you want to find out more, get in touch and we'll walk you through a demo. In the article mentioned, Tracy Angwin stated "Up until now, employers have been able to rely on a system of trust with their employees. The new annualised salary clauses in some modern awards. This will require more stringent record-keeping and overtime control measures, will completely change that."  2019 was the year of the payroll scandal, so if you get anxious at the thought we're here to help. Read on as Tracy Angwin shares 6 major updates to Australian Employee Awards and Legislation in 2020.
2020 updates to Australian Employee Awards and Legislation
1. As of
1 January 2020,
employers are required to pay superannuation on their employee's gross pay. This also includes any salary they have sacrificed.
Salary sacrifice arrangements will change from January 2020 and it's important you let your affected employees know. It is now no longer possible for the employer to pay an employee on a salary sacrifice agreement on the reduced amount of super.
2. From
1 January 2020
, salary sacrifice cannot contribute to compulsory super contributions. Employers will also no longer be able to use a salary sacrifice to make up their mandatory superannuation guarantee contributions.
Following on from the above, this is the second part of the changes to the Superannuation Guarantee in 2020. This new change to employee awards will ensure that an employee's salary that is sacrificed can no longer be included as part of the compulsory 9.5% contribution the employer should be paying. It's important that you review all salary sacrifice arrangements to ensure that you are remaining compliant with the new legislation.
3. As of
1 March 2020
, employers will have a responsibility to provide written notice to their employees to notify them of their annual salary and maximum ordinary hours outside of the 38-hour working week.
From March 2020, 22 modern awards will be changed. This is a result of the Fair Work Commission's decision to change annualised salary provisions. As an employer, it is your responsibility to ensure that your employees don't earn below minimum wage overall when they work any hours above the 38-hour working week.
4. Employers must now keep records of when their employees start and finish work, and when they take their breaks.
Any excess hours worked outside the roster and/or pay period is now required to be paid as overtime. This applies if an employee's salary does not pay them at or above minimum wage for the total hours worked. It is now required for records to be signed as correct by the employees for each roster or pay period. Tracy stresses that this new change may impact working culture as some employees may feel micro-managed. This can lead to a decline in trust around working overtime, so it's important to keep this in mind.
5. As of
1 March 2020
, employers are required to pay employees for any overtime worked if their salary does not include overtime.
From 1 March 2020, if an employer discovers that an employee received less pay on their annual wage agreement than if they were paid under the award, it's your responsibility to pay your employees the difference. This payment is required to be paid within 14 days and the process needs to be undertaken every year. This is also applicable upon the termination of contracts.
6. Under the proposed Super Guarantee amnesty, employers will now need to self-correct any unpaid superannuation for their employees.
According to Tracy, The SG Amnesty is currently in the Senate and is likely to be passed. This will provide employers with a one-off amnesty to correct unpaid super contributions for employees. This will provide employers with a six-month window from the date of royal assent to bring it to the attention of the Australian Taxation Office. If employers complete this after the amnesty period, they face higher penalties of up to 200%. It's important that if this applies to you, you act swiftly to avoid any complications.
Ready to be compliant?
We know that changes to employee awards and legislation are hard to keep up with. That's why it's important to hire a qualified payroll specialist or provider who is up to date with changes. It will save you lots of time in the long run and can greatly reduce your chances of ending up in hot water with the Fair Work Ombudsman. Tracy also suggests "joining an organisation, such as the Australian Payroll Association, to receive regular updates on awards and legislation, stay up-to-date with benchmark systems and processes, and review their own systems through regular online or in-person payroll training." If you're looking for more information on how you can stay compliant, download our FREE HR compliance bundle below.
The essential guide to HR compliance