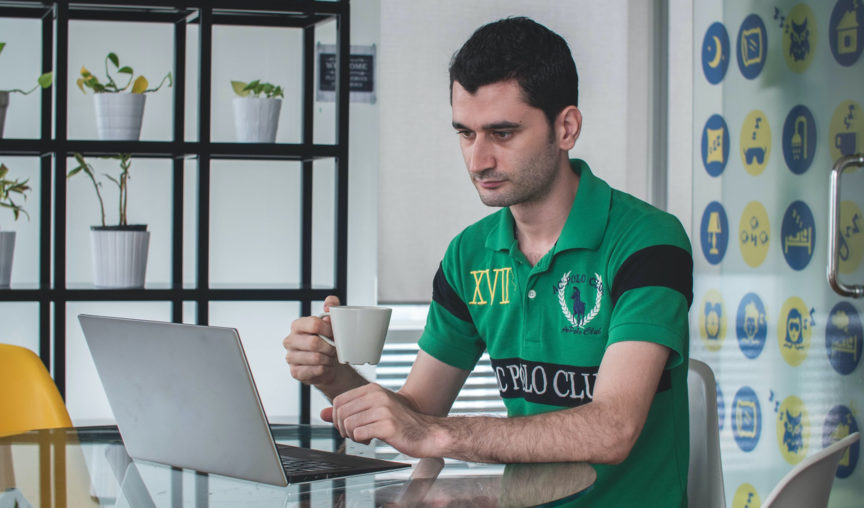 Not to be biased… but at Employment Hero have created the easiest onboarding process ever. I joined the Employment Hero marketing team over 3 months ago and was pleasantly surprised at how easy the entire process of recruiting, onboarding and induction was compared to previous jobs. Once I received the call to say I had got the job (🥳), it was shortly followed by an email from the Employment Hero team to welcome me to the team and the software.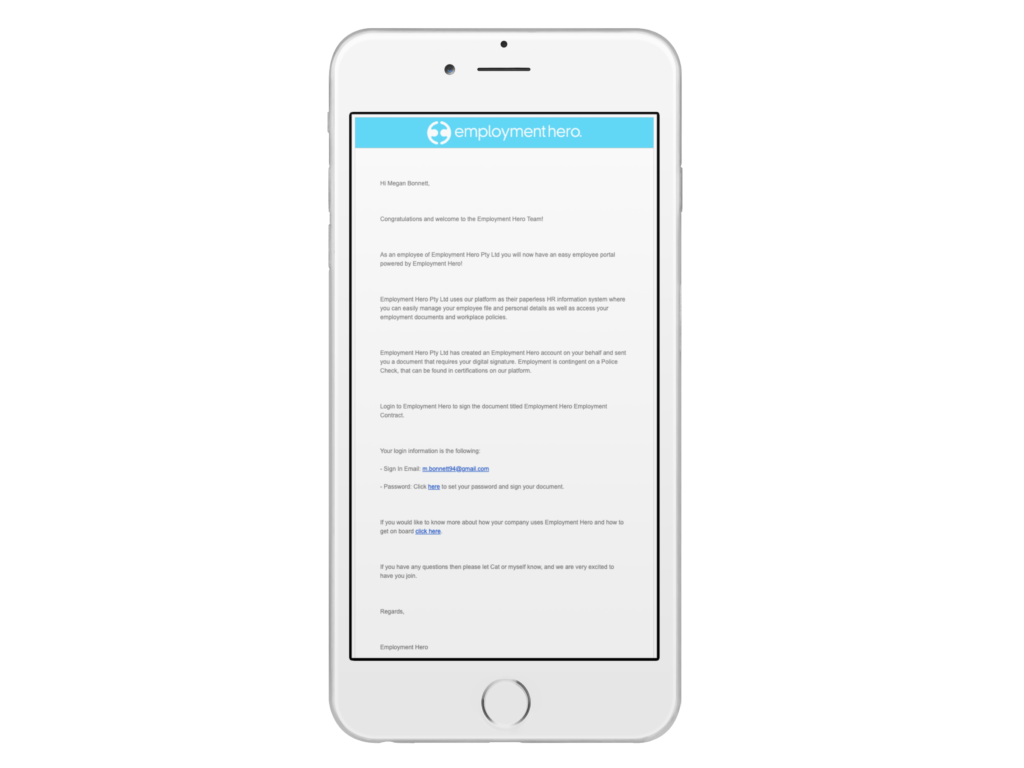 I received another email shortly after to let me know that my contract had been issued and was ready to view. This was all under 24 hours from when I accepted the offer. I created an Employment Hero account, logged in through my mobile, reviewed my contract and signed it. It was as simple as that. Next, I was prompted to go onto my Employment Hero account and fill out my personal info such as contact details, bank and superannuation information as well as tax declaration statements and my work eligibility and visa details. I was also sent policies that I needed to read through, acknowledge and sign. This whole process from contract to policies took me under an hour.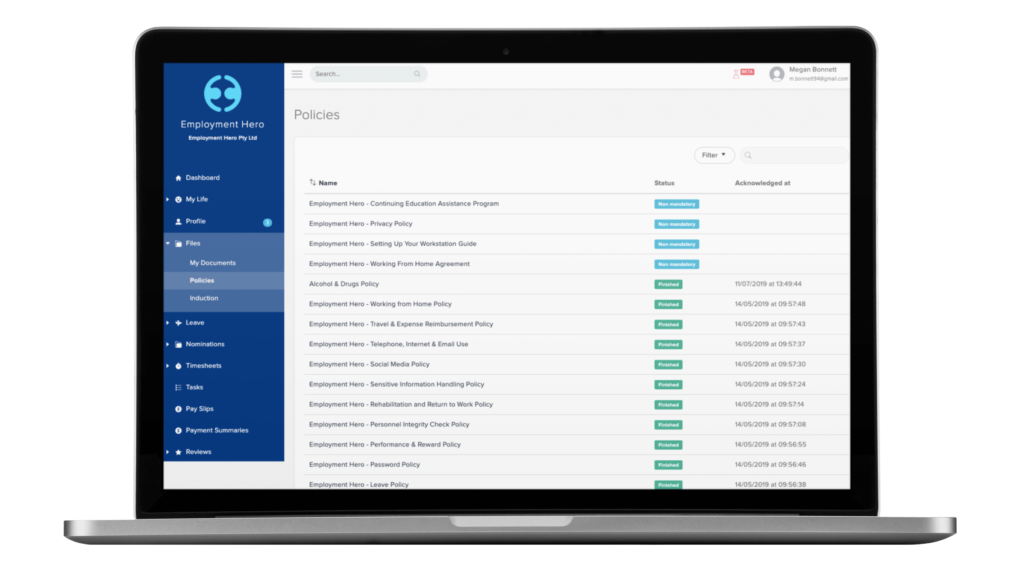 With all of that sent off, it meant all-important paperwork was done 2 weeks before I even started my new job role. As a new starter, this was a great relief knowing that all the important stuff was taken care of before my first day. From an employee perspective, the onboarding process that the Employment Hero software offers is seamless and gives new starters a great first impression into your business. But what about for you as the employer or hiring manager? Is the process as seamless for you as it is on the employee end? The answer is yes. Now, I don't like to make big claims like that without some backing. So, I sat down with Charlotte, our in-house recruiting superstar, to walk us through the 2 easy steps for onboarding new hires into your business.
Step 1: Entering Your New Starters Hiring Details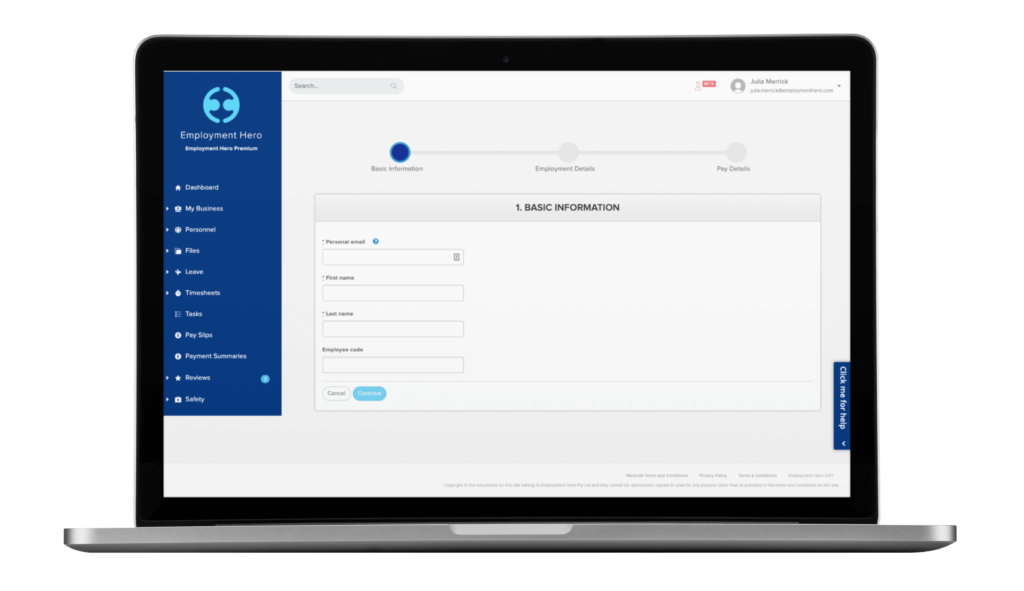 The first step is pretty simple, you just need to enter the new starters first and last name and employee number.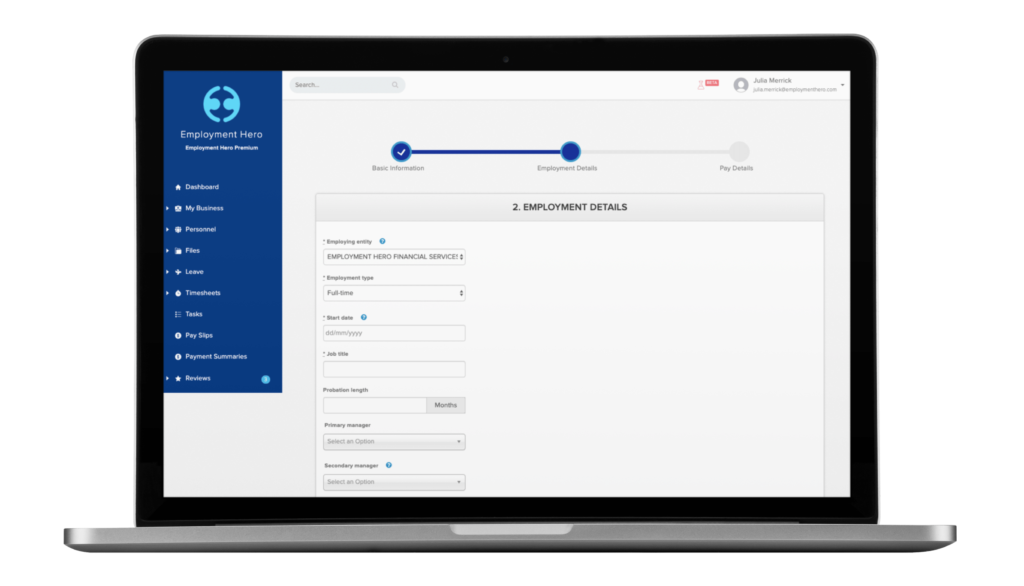 Then onto more employment details such as their job title, employment type (e.g. full-time, part-time, contractor etc), probation period length and who their manager will be.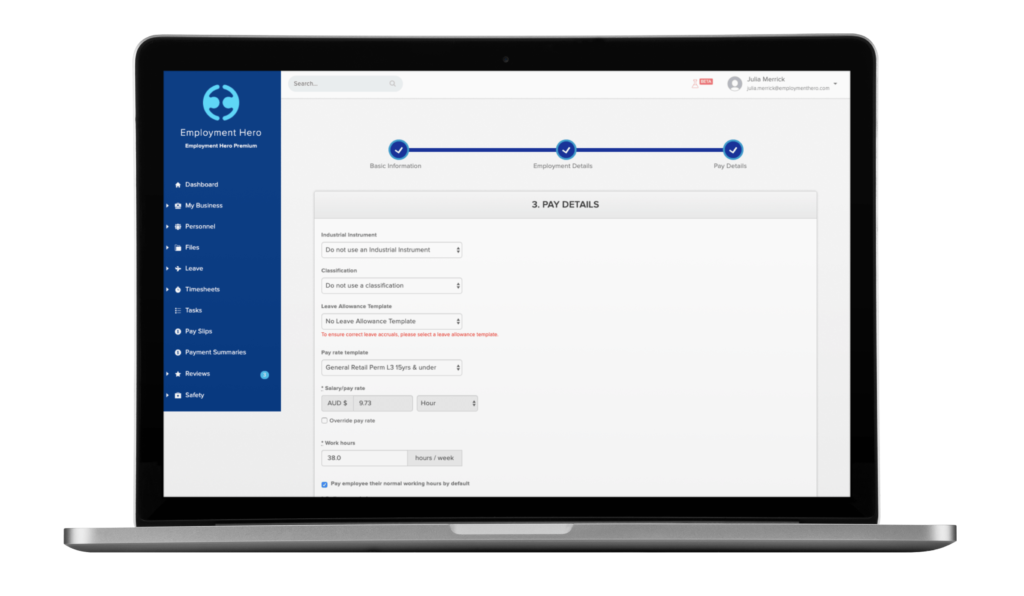 And finally, you need to enter their payment details. This is information such as the corresponding award, their leave allowance, pay rate and salary. You can also at this stage synchronise the new starter with your existing payroll system. That's it, you're now ready to set up a contract for them.
Step 2: Creating and Sending a Contract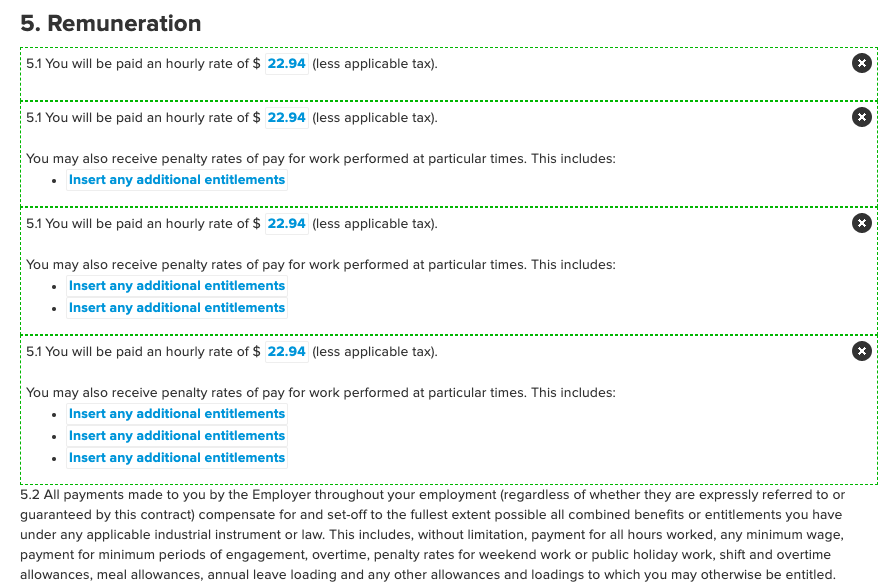 Now your new employee is all set up on the system you can create and send them a contract through Employment Hero. When you create the contract you will see multiple fields for the same clause. This allows you to create a personalised contract depending on the employee and their job type. You can see here, for example, that for 'Remuneration' there are 4 possible options for the '5.1' claus. You can review them all and delete the ones that aren't applicable to that particular employee. Once you've edited the contract and reviewed everything, you can save the contract, sign it and send the contract over to your new starter. That's it. You now wait for your new starter to review the contract, sign on the dotted line and send it back to you. You'll be able to see a progress report on your Employment Hero dashboard so you can easily see where you are in the onboarding process as well!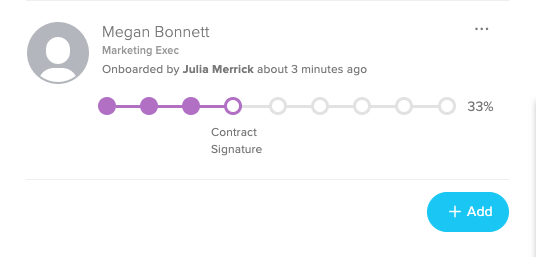 Once the contract is signed by the employee, policies that should have already been set up on the system will be sent to them as well, to be reviewed and acknowledged.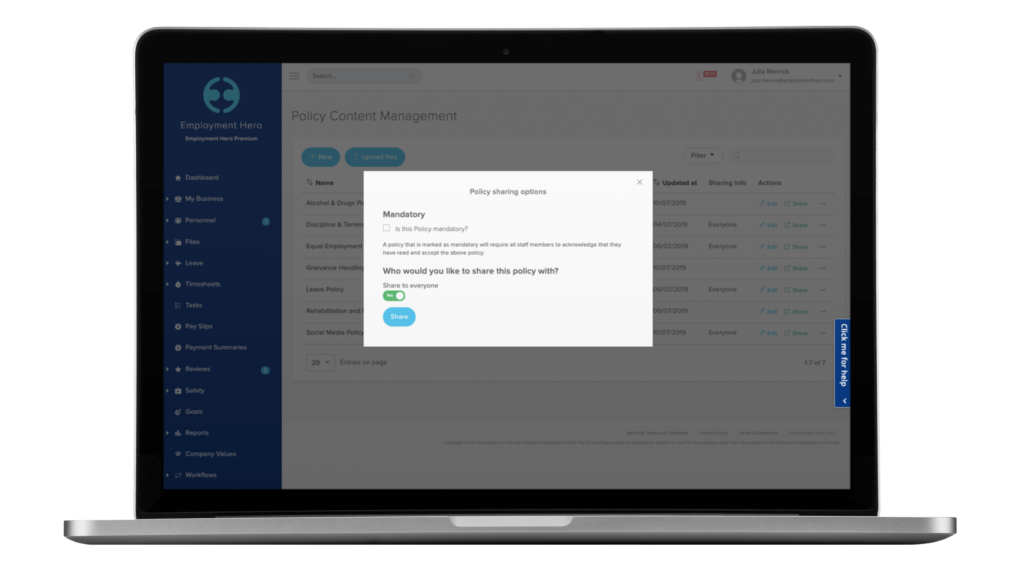 💡INSIDER TIP: As an Employment Hero admin you would have access to all your company policies in 'Content Management' tool. From there you can decide who gets sent what policies depending on their department or job type.
See, I told you it was simple! We help you give your employees a digital onboarding experience that's seamless, and you save yourself time in the process.
✨ More onboarding facts:
If you want more information on the onboarding process, or other ways Employment Hero can create a better world at work for your business – book a time to talk to one of our specialists who would be more than happy to show you around the platform.