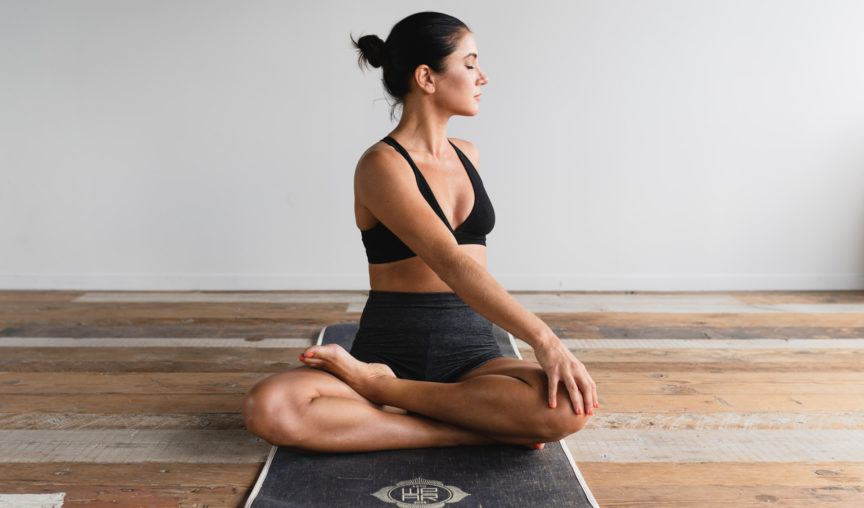 Did you know practising mindfulness can improve your mental health? Quietening a noisy mind can be difficult at the best of times. Yet the benefits of mindfulness are clear, with research showing reduced stress, rumination, fretting, depression and anxiety.
Think of mental health like a muscle, the more you practice, the stronger it gets. Mindfulness is like a gym session for your mind. You might struggle to nail the techniques to begin with but over time you will improve, becoming better at building on your mindfulness muscles.
Here's a number of guided meditation videos for you to enjoy.
Short Meditations | Under 5 Minutes
Mindfulness Minute #1 – Winding Down
Had a busy day? Just feeling a bit tense? Take a minute to be mindful and wind down from your day. All you have to do is press play, and watch the screen or close your eyes as you listen to the instructions.
Mindfulness Minute #2 – When you're overwhelmed at work
We can all feel overwhelmed from time to time, but when it feels like there's too much going on at work, it can be hard to know what to do.
Just take one minute to be mindful by listening to the instructions in this video.
gPause – Google Meeting Starter
Ran at the 2014 Happy Workplaces, a surprising hit was the Google-led meditation meeting starters prompting many organisations to consider starting internal meetings with this guided meditation.
Medium Meditations | Under 10 Minutes
Good Morning Medication | 8 Minutes
Looking after yourself is more important than ever. That's why we've created a guided meditation series, Present, to help bring a little calm to your day. This morning meditation helps you start your day with energy and intention.
Body Scan Meditation (tame anxiety) | 9 Minutes
Feel more settled and calm by bringing awareness to each part of your body, noticing your experience with a sense of curiosity and openness. A Body Scan mindfulness meditation created by Stop, Breathe & Think.
Email Pause Meditation | 8 Minutes
This stretch and relax meditation encourages you to take a gentle break from emails to find a moment to get into the body and breath.
Calm Your Nerves (before a presentation, audition, test, or interview) | 10 Minutes
Meditate and relieve some anxiety before you walk into an audition, interview, test, or maybe just an awkward conversation. Meditation can help you walk into the room fearless, with confidence, and clarity!
Body Scan Meditation | 6.5 Minutes
This body scan meditation focuses on gently guiding awareness through the body to encourage a deep sense of relaxation and peacefulness.
Long Meditations | 20 Minutes +
Beginner Meditation | 19 Minutes
This simple meditation is perfect for those new to the practice of meditation.
The wrap up
The good news is you don't have to be a yogi expert to get the benefits of practising mindfulness and meditation in your daily routine. It doesn't cost anything, and can be done from almost out of anywhere in the world.
The guided meditation videos are a great way to get started and learn what style works best for you.
Bupa are a private health insurance partner to Employment Hero and provide discounts and other corporate benefits to members. If you would like to learn more about the Bupa benefits available to Employment Hero users, click here.