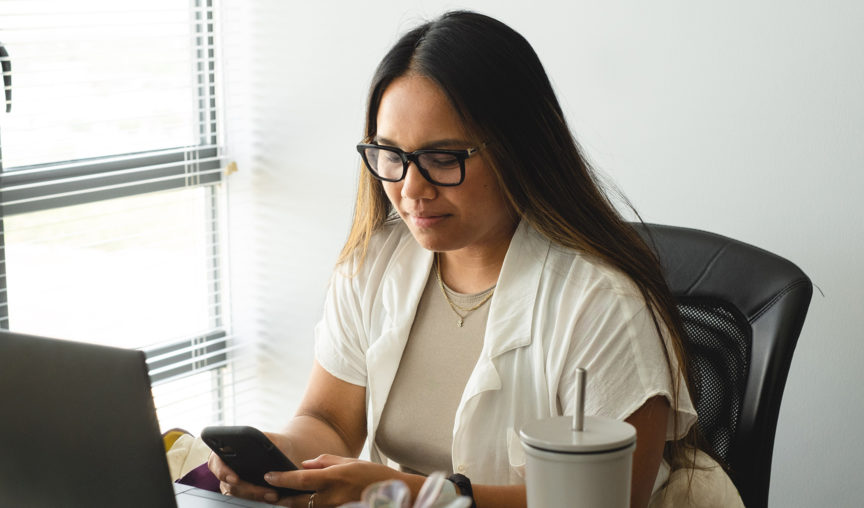 Is a distributed workforce on your radar? It's time to see how your distributed work tools stack up. We can't deny that the future of work is happening right before our very eyes – and it's looking distributed. But getting your tech right requires work. And getting your tech right when you're working in a distributed team environment takes even more work. We've broken down business functions with pieces of tech to help keep your distributed team aligned. Whether you're transitioning to distributed work permanently or reviewing the processes that were put in place when we were forced into remote work during Covid-19, this one's for you. While there are many different solutions available, we've rounded up our favourite pieces of software that help drive our distributed team forward.
Communication tools for your distributed team
Slack
Slack is one of the most popular team communication tools used by businesses today – and with good reason. It allows employees to easily communicate via messenger and video call. Slack features make it easier than ever to categorise your teams and create different channels for different topics. It's one of the most simple and effective ways to communicate internally and keep your distributed team communication aligned.
Watch how Slack works here. 👇
Microsoft Teams
If you're a Microsoft or Outlook user, Microsoft Teams could be the perfect business chat app for you and your team. Simply connect Microsoft Teams to your email account for easy communication and never miss an update from your distributed team. With seamless integration to the suite of Microsoft 365 online apps (Word, Excel, PowerPoint, OneNote, etc.), Microsoft Teams allows for real-time collaboration on your projects and easy file sharing. It features chat functionality that can be organised by topic as well as reliable video conferencing for meetings. It's a simple way for those already set up on the Microsoft suite to communicate with your distributed team.
Watch how Microsoft Teams works here. 👇
Google Meet (formerly Google Hangouts)
Google Meet is a cloud-based video app that allows for easy internal and external communication amongst teams. Apart from using Meet to communicate with members of your team, businesses can also use this platform to host free webinars. With Meet, it's easier than ever to give presentations, demonstrate new products and hold client consultations with easy screen sharing of imagery and videos. It's a well-rounded functional tool designed to set distributed teams up for success.
Learn more about Google Meet here. 👇
Zoom
Zoom is a remote video call service that aims to make communication easy for distributed teams, no matter in the world they're located. Whether it's presentations, webinars, company meetings, interviews or collaborative tasks, there's never been an easier way to get everyone together virtually. With easy screen sharing, chat and waiting room capabilities, it's a great way to connect distributed teams and make remote work a breeze for your business.
Learn more about Zoom here. 👇
Project and task management tools
Asana
Asana is a task management tool that allows distributed teams to stay aligned. With a distributed team, having a transparent view of everyone's current projects and tasks is paramount, making Asana a great tool for your business. Not only does it empower your team to be autonomous, but it also provides a clear overview of what stage certain projects are at. This can eliminate the possibility of double-ups on work, which can be an issue for distributed teams. It's also a great way to stay accountable as the sense of satisfaction when employees tick off tasks is second to none.
Learn more about Asana here. 👇
Monday.com
Monday.com is an all in one project management and workflow platform designed for aligning distributed teams. It's a virtual work hub that provides visibility and time tracking across your entire team. Whether you've got marketing, engineering, sales, designer or development teams, Monday.com can help organise your employees day-to-day with ease. Monday integrates with some of the world's most popular apps such as Slack, ZenDesk, Gmail, Google Docs and Google Calendar, making it a seamless process to get started.
Learn more about Monday.com here. 👇
File management and storage tools for your distributed team
Google Workspace (formerly G Suite)
Google Workspace allows you to collaborate on everything work-related including tools like Gmail, Calendar, Meet, Chat, Drive, Docs, Sheets, Slides, Forms, Sites, and more. It's easy for distributed teams to connect in real-time and benefit from protected file sharing and cloud storage for your documents. What's even better is that it makes communication simpler than ever. With access to everybody's calendar, you can take staff meetings from anywhere and keep your remote team connected with premium video conferencing – all from one central place.
Learn more about Google Workspace here. 👇
Human resources tools for your distributed team
Employment Hero
Employment Hero is an all in one people, payroll and benefits platform designed to streamline manual HR processes and help distributed teams stay aligned. Designed to make employment more rewarding for everyone, our cloud-based platform manages everything employment-related from recruitment and onboarding, payroll, right through to employee benefits and recognition. Employment Hero can help your team stay engaged, motivated and strategically aligned in their goals wherever they are in the world with:
Performance reviews
1:1s and feedback
Timesheets and leave management
Access to the Employment Hero portal and app
Happiness surveys and custom surveys
Reward and recognition
Access to discounts and savings on thousands of everyday items
OKRs (Objectives & Key Results)
Access to an Employee assistance program (EAP)
Take a look at Employment Hero in action. 👇
Global Teams
Global Teams is a Professional Employer Organisation (PEO) and can help you easily create and manage a global workforce, right from your home country. It's purpose-built for small to medium-sized businesses and helps you access the world's top talent. Global Teams is an all in one solution that can help you attract, hire, manage, pay, motivate and reward your local and global teams together, in a secure, cloud-based platform. It allows businesses of all sizes to easily hire anyone, anywhere in the world. This means SMEs can now access the best talent, wherever they choose to live – it's the secret to building a truly distributed team! It removes the distance between borders, making all of your employees feel part of the team, no matter where or when they choose to work. Interested in Employment Hero or Global Teams? Get in touch with one of our small business specialists today who can show you more.

Learn more about Global Teams. 👇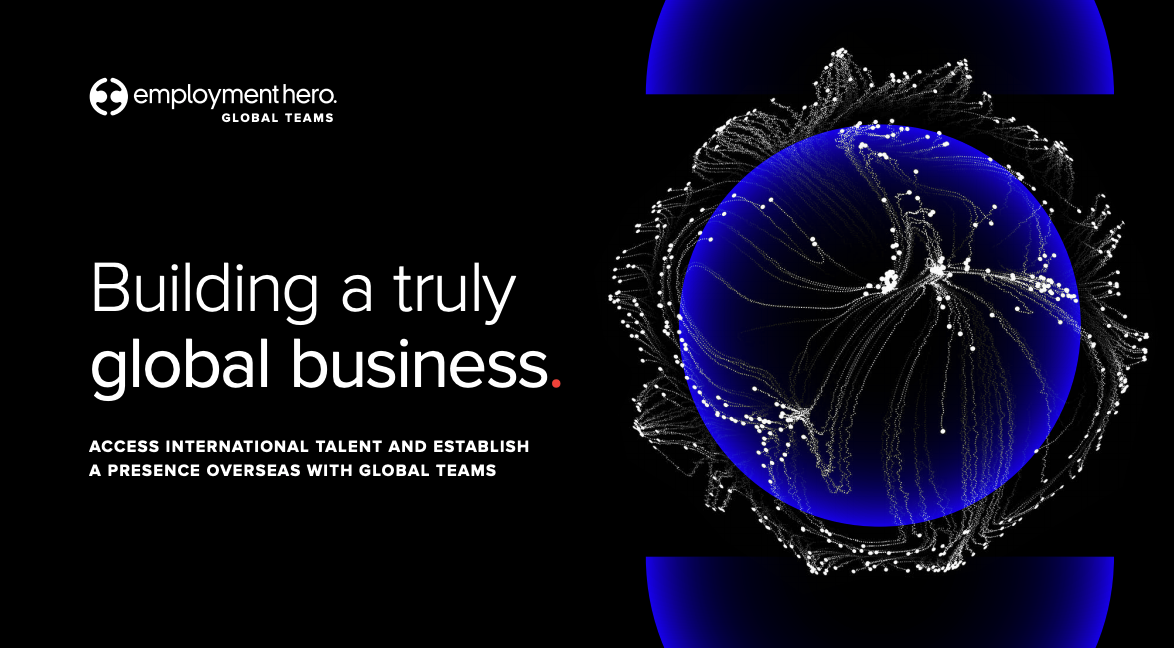 Distributed finance and operations
Xero
Xero is cloud-based accounting software designed with small and medium businesses in mind. Through their software, it allows users to access financial information at their fingertips on any device. It's an easy and seamless way to keep distributed teams aligned. Xero's features include automatic bank feeds, invoicing, accounts payable, expense claims, fixed asset depreciation, purchase orders, bank reconciliations, and standard business and management reporting and more. It integrates with hundreds of third-party apps and financial service providers.
Take a look at Xero in action here. 👇
Expensify
Expensify is an easy-to-use app that allows your team to easily claim expenses. Making it easier than ever for distributed teams to claim expenses, Expensify is an integrated tool that makes automating expenses, bills and invoices simple. Whether it's receipt scanning or mileage tracking, right through to next-day reimbursement, Expensify enables you and your team to automate your preaccounting processes all in one simple app.
IT and security
LastPass
When working in a distributed team, everyone must have easy access to the tools they need to complete their jobs quickly and efficiently. LastPass is a password management software that stores encrypted passwords online so that every member of your remote team can access the information they need, whenever they need it. Forgetting passwords is easy and we all know that writing down passwords in a notebook or on a Google Sheet isn't the most secure way to do things. LastPass is one of the most popular ways to store passwords on computers, making it a simple and secure way for teams to keep up to date with important logins.
Take a look at LastPass in action.👇
Okta
Okta is a cloud-based identity provider allowing organisations to securely connect the right people to the right technology in their business. It integrates with over 7,000 applications and providers, making it very convenient for distributed teams to securely access applications. Okta is used by some of the largest companies in the world and is a great way to give employers peace of mind as it allows their distributed team to safely and securely access their accounts and logins.
Take a look at Okta in action. 👇
The wrap up
There you have it – our top pieces of tech for helping your distributed team stay aligned in their day-to-day. With a few pieces of software and a communication cadence in place that works for your team, you'll be reaping all the benefits that come from distributed work in no time!
Getting started with distributed teams? Look at our playbook.