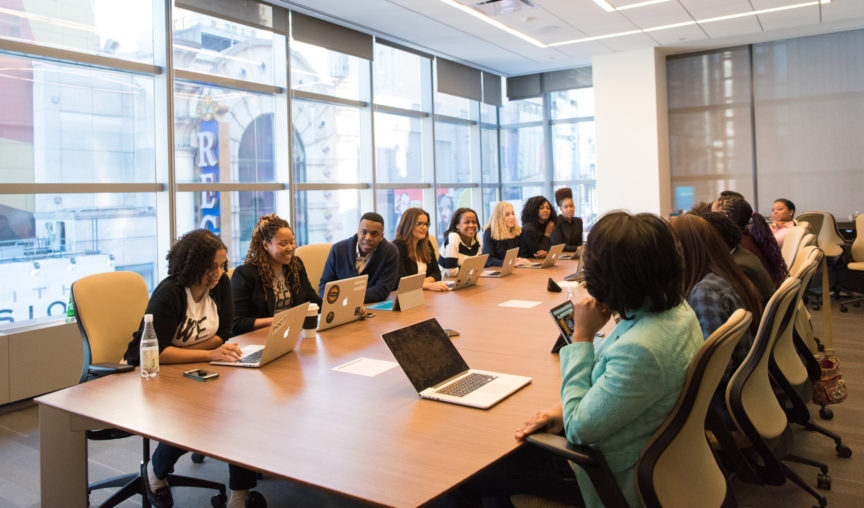 At Employment Hero, we know how important it is to create a culture of recognition. It also helps your team stay motivated, strive to be innovators and be collaborative in their day-to-day. So, why is it important to create a culture of recognition? A study conducted by Converge International reveals that 52% of employees in Australia feel more productive at work when they receive praise and recognition. ✅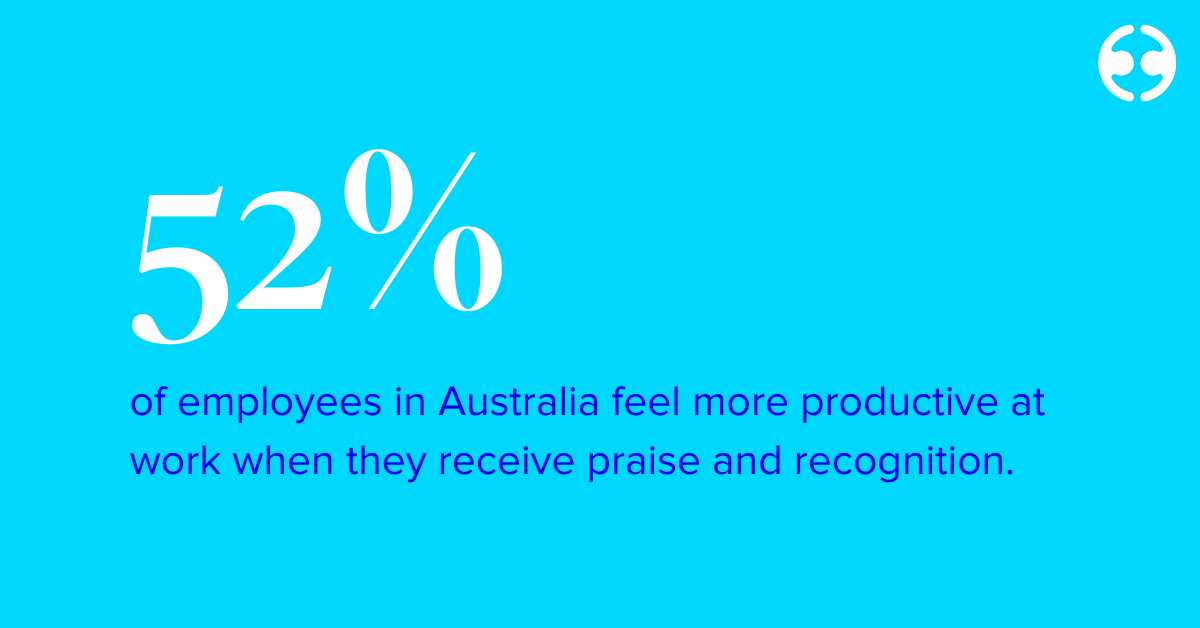 In today's job marketplace, we know that employees are looking for more than just their regular paycheck, such as recognition, growth and flexibility. By creating a culture of recognition, you can improve employee engagement, performance, and productivity. Not only this, many forms of recognition in the workplace are absolutely free and require little time. By fostering a culture of recognition, you'll reduce employee turnover and create a more loyal team. This can save you money in the long term. A study conducted by TINYpulse found that 21.5% of employees who don't feel recognised for doing great work at their current workplace have interviewed for a different job in the past three months. We all know that employee turnover is expensive, so by creating a culture of reward and recognition you can retain top talent by making your team feel valued for the great work they do. If you're ready to create a culture of recognition and improve employee engagement, read on as we explain 5 ways you can embed recognition into your culture. 🎉
1. Encourage Peer To Peer Recognition
Peer to peer recognition is important in the workplace as it can motivate your team to achieve their best. Additionally, it can boost employee engagement, lower turnover and benefit your teams' wellbeing. Sounds good, right? By making it easy and accessible for everyone in your business, you'll be on your way to developing a culture of reward and recognition in no time. At Employment Hero, we're huge advocates of peer to peer recognition because it's authentic and creates a supportive work environment. By incorporating peer to peer recognition into your culture, it shows appreciation and respect amongst co-workers. It's a great way to publicly acknowledge those on a job well done. It's also an effective way to acknowledge the smaller wins, especially if your budget is limited. What can peer to peer recognition look like? "Hayley is a legend! She always goes out of her way to help the team with the tricky parts of excel. I'm sure I'm not alone in saying she supports and teaches us every day!"

Employment Hero's Peer to Peer Recognition, Shout Out.
Some ways you can implement peer to peer recognition include:
Employment Hero's Peer to Peer Recognition feature

Thank you notes

Team notice board

A dedicated portion of your team meeting to acknowledge co-workers

Mentions on company communication channels. E.g.

Slack
2. Recognise and Reward Based on What's Important to Your Team
Personalised rewards are a great way to motivate and recognise your team when they go above and beyond at work. By offering a non-monetary reward as a form of recognition, your team will feel valued and cared for. Who doesn't love a genuine and thoughtful gesture? A good way to find out what your employees value is to ask them to participate in a short survey. This way you can use the findings to create a recognition system based on what they really care about. This could be a team lunch, day off, movie tickets or experience. According to a study by the Incentive Marketing Association, 65% of employees actually prefer non-monetary rewards. This is because they can be remembered long after the payment hits their bank account. At Employment Hero, we reward our team with Hero Dollars. Hero Dollars can be used in Discounts, Employment Hero's online marketplace with access to savings on thousands of everyday items.
3. Acknowledge Achievements, Milestones and Birthdays in Your Team
It may seem like celebrating employee achievements and milestones are a small gesture. It's small actions like these that really help shape a culture of recognition. By embracing achievements, milestones and even birthdays, you can encourage your team to keep working towards goals, whilst keeping a positive work environment.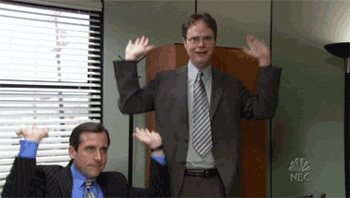 At Employment Hero, we love work anniversaries and believe it's really important to acknowledge them publicly. They're a great time to recognise team members and reward their hard work. By presenting employees with a certificate and small present such as a gift card or movie ticket on their work anniversary, you'll create a culture of recognition where people will want to remain loyal to your company. This can encourage your team to stay long term and reduce staff turnover.
4. Reinforce Your Company Values by Attaching Them to Employee Recognition
Most workplaces have company values that form the basis of why they do what they do, but According to Forbes, 52% of employees can't recite their company values. 😱 Without every employee embracing your company values, how is it expected that your team will champion them through their work? By having the option for employees to reward and recognise co-workers who encompass your company values, you'll create a values-driven culture.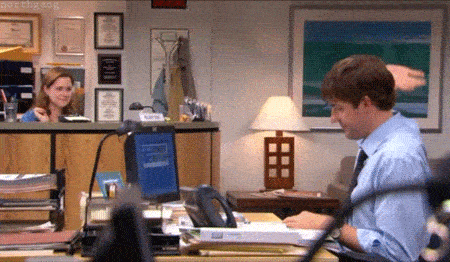 Me recognising my co-worker for a job well done.
5. Show Your Appreciation by Taking Them Out For Coffee or Lunch
Something as simple as taking your co-worker out for a coffee or shouting lunch as a way of saying 'thank you', is a great way to encourage a culture of recognition. It's an opportunity to talk about the great work they're doing in a non-formal environment, as well as giving you the opportunity to talk about things other than work. By getting out of the office, your team will appreciate the fresh air, and better yet, it can actually lead to an increase in productivity and morale. By taking some to develop a recognition program for your business, you'll create a more inclusive and rewarding culture. Not only this, you'll reduce employee turnover and improve employee engagement. Remember that recognised, motivated and engaged employees = a high performing team! 🎉
Want to learn more?
For more ways to create a culture of recognition and to find out what motivates your employees, download our free 'What Employees Want' whitepaper below. 👇👇👇