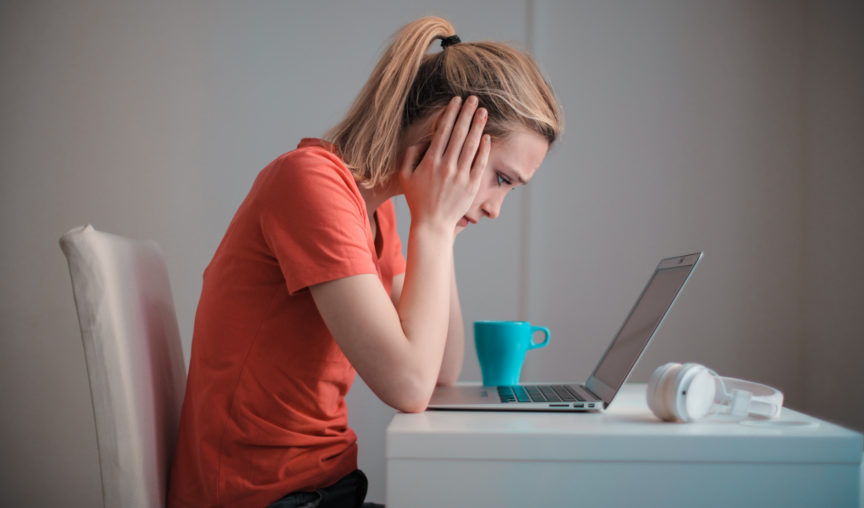 Over the past few weeks, we've seen COVID-19 impact the lives of millions of Australians. Reduced business, job cuts and forced closures are just some of the big changes that Australians have seen come into effect. Last week, we held two webinars with Ben Thompson, CEO at Employment Hero and Simon Obee, Principal Lawyer at Employment Innovations. These webinars focused on the impact of COVID-19 and what it means for your obligations as an employer, so we've put together a recap to help you. If you'd like to find more information surrounding COVID-19 and what it means for your business, you can visit our resource hub here or read our recap below. We've also seen the announcement of the JobKeeper Payment which has allowed millions of Australians to stay employed during this time. If you're looking for more information, we've put together a comprehensive guide to help you support your team below. Additionally, you can use the Employment Hero JobKeeper Wizard to send, collect and report on the nomination form. If you'd like to find out more about how the Employment Hero JobKeeper Wizard can help streamline your JobKeeper application process, get in touch with one of our small business specialists today.
A walkthrough of the Employment Hero JobKeeper Wizard
You can find our upcoming webinars here surrounding COVID-19 here. Please note that information below is dated 1 April, 2020. As updates are continuously being made, information is subject to change. Disclaimer: The information provided is general in nature and is not intended to substitute for professional advice. If you are unsure about how this information applies to your specific situation, we recommend you contact Employment Innovations for further advice.
A Recap – recent updates and news regarding COVID-19 and your business
Below is an updated list of the federal government's shutdown measures currently in place as at 1 April 2020. As a general rule, you should limit your social interactions to those you live with and go outside in no groups larger than two people (yourself and someone you live with). Activities outside the home must be deemed essential or you run the risk of incurring heavy penalties and fines.
Banned or closed
Registered and licensed clubs, licensed premises in hotels and pubs, casinos and nightclubs

Cinemas and entertainment venues

Auctions and open house inspections

Personal services such as beauty therapy, tanning, massage and tattoo parlours (but not physiotherapy)

Outdoor and indoor markets, although "major food markets" (the prime minister cited Sydney's Flemington market as an example) will be addressed by states and territories

Amusement parks and arcades, and indoor and outdoor play centres

Galleries, museums, libraries and swimming pools

Gyms and indoor sport venues

Overseas travel, with some exceptions such as aid workers and compassionate travel
Restricted
Hairdressers and barbers can continue but must strictly manage social distancing.

Personal training must be limited to two people (the trainer and the client)

Restaurants and cafes can offer delivery and takeaway only. Food courts in shopping centres may also only offer takeaway.

Weddings restricted to five people – the couple, the celebrant and two witnesses.

Funerals limited to no more than 10 people.

Visits to houses should be kept to a very small number of people, including for family barbecues and birthday parties. States may choose to legislate to restrict house parties.
Remaining open
Shopping centres and other shops not specifically told to close, including bottle shops

Medical centres

Pharmacies
Source: https://www.theguardian.com/australia-news/2020/may/20/social-distancing-rules-australia-when-will-end-guidelines-coronavirus-laws-physical-covid-19-restrictions-signs-posters-nsw-victoria-qld-queensland-act-sa-wa-nt-tasmania
Amendments to the
Hospitality Industry General Award 2010
:
Allows employers after they have consulted with employees to reduce their ordinary hours by up to 40%.

Annual and personal leave accruals will continue at the rates applicable to the employee's work hours before they were varied.

Employees may perform any work duties that are within their skills and competencies, regardless of the employee's award classification – ie they can perform higher duties without the need to be reclassified and paid more.

Employers can give 24 hours' notice to employees to take annual leave.

Employers and employees can agree that employees can take twice their allocation of annual leave but at half their normal rate of pay.
Amendments to
Long Service Leave Act (NSW)
Previously one month notice had to be given to take LSA – this can now be waived by mutual agreement between employee and employer.

Greater flexibility for employees to take this leave in shorter blocks if they wish (rather than traditional monthly blocks).
Amendments to the
Clerks Private Sector Award 2010
Employees can be directed to do different duties

Reduction in minimum engagements – where a part-time or casual employee agrees with their employer to work from home, the minimum engagement for the shift is two hours (previously it was three).

Change to "span of hours" while working at home – Where employees work outside the "span of hours" set in the Clerks Award they are entitled to be paid overtime. The span of hours has become more flexible.
Key discussion points from the Employer Obligations webinar sessions
Below is a recap of the key questions and themes from last week's COVID-19 employer obligations webinar sessions.
What is stand down?
An ability for employers to send employees home, without pay, where there is a stoppage of work for reasons outside of the employers' control. There must also be no alternative work the employee can perform.
If stand-down isn't available, what are the other options?
If agreement can be reached with employees, then the employer has wide discretion as to what to do. This could be to reduce hours, reduce pay, take unpaid leave.
What if employees don't agree to a reduction in pay/hours or to go on unpaid leave?
Ultimately business may face no option but to terminate employees' employment. Ie redundancy.
Alternatives to redundancy
What is redundancy? Redundancy is where an employer no longer requires duties of a role to be performed by an employee. This can be due to different factors such as a company restructure or downturn in business as a result of COVID-19. In challenging times like we're facing now, it's important not to jump straight to redundancy. There are other alternatives available that can be beneficial for your business and your employees. If you're looking for more information, you can view our five alternatives to redundancy blog here.
Allow employees to take their paid leave
Employees may have accrued annual leave or long service leave which they can take. Allowing employees to take this now will reduce these amounts of the employer's balance sheet
Switch the business to a 3 or 4 day week
By doing this, it contributes to an immediate 20% – 40% decrease in labour costs. This may also have the added benefit of enabling some employees access financial support from the government.
Switch to job sharing
If there is a downturn in work and you need to reduce headcount, alternative to letting one person go would be for two people to work at half capacity, but both to keep their jobs.
Switch to one week on, one week off
Similar to the above, a reduction in hours and corresponding reduction in payroll costs. If you go down this route, make sure a written agreement is in place.
Stand downs
With stoppage of work caused by the impact of COVID-19, it is possible for employers to direct employees to take a period of unpaid leave under the "stand down" provisions of the Fair Work Act 2009.
Financial assistance available to employees
If you're looking for more information, we've created a concise guide to helping your employees through this difficult time. It includes a recap of the main takeaways from the COVID-19 webinar and how you can financially support your team. You can find our Financial Support Guide for Individuals During COVID-19 here.   Update 30th March 2020: The Australian government has announced further benefits consisting of a $1500 per fortnight wage subsidy to help keep people in jobs during the COVID-19 shutdown. The $130 million package will be available to full-time, part-time and casual workers who have been employed by an Australian business for more than 12 months. New Zealand nationals are also eligible for this. This will allow Australian businesses who have lost 30% or more in revenue as a result of COVID-19 to pass the payment onto their employees. This is a way to keep employees on the books and off welfare payments. You can find more information about this update here and a fact sheet for employers here. Note: Businesses with a revenue of over $1 billion will need to see or anticipate a reduction of 50% in revenue as a result of COVID-19 to qualify.
The Wrap Up
We hope this recap answered some of your COVID-19 questions. With changes being made almost daily, it's important you stay up to date to help your business and your employees through this time. If you're looking for more information, our COVID-19 resource hub can help you navigate these uncertain times.