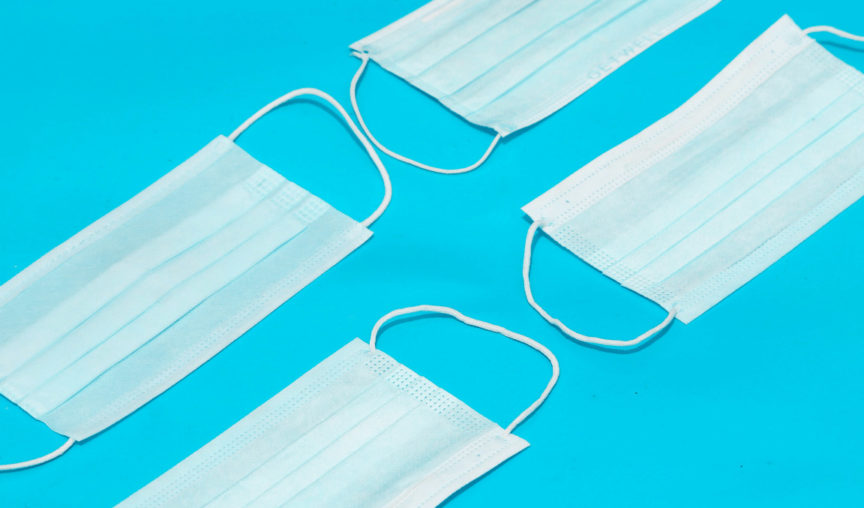 Covid-19 lockdowns are a scary thought for any employer. With news changing constantly and restrictions tightening quickly, it's an ever-evolving challenge to know what your obligations, duties and responsibilities are.
Today (28 July, 2021), the New South Wales lockdown was extended for a further four weeks. For some businesses, this could be the push into breaking point territory that they've been dreading. For others, it's added a whole new layer of complexity and uncertainty.
We want to see all small and medium-sized businesses come out the other side of this difficult time. We've updated our Covid-19 Resource Hub to help you look after your team, keep your business afloat and stay compliant.
This blog addresses the compliance aspects of being an employer right now. Employers know that this time is different from the JobKeeper era, where the Federal Government introduced a defined set of measures which allowed employers much greater flexibility in managing staff through the pandemic. Most of those flexibilities have been removed and this time – it's hard to know what to look for.
We're here to break things down for you and answer those questions you might be unsure of. We talk through questions including, what are your obligations as an employer? What additional workplace health and safety (WHS) measures do you need to be aware of? How have your employees' responsibilities changed?
Financial struggles
Navigating lockdown finances, a drop in businesses and employee livelihoods can be extremely difficult for employers. If you're experiencing financial difficulties due to the current NSW lockdown, visit our page about government assistance for SMBs.
What if I'm struggling to pay my staff?
If you hire casual workers and you can no longer give them consistent hours due to the lockdown, or if permanent employees' hours have been reduced due to the lockdown they will likely be eligible for the Covid-19 Disaster Payment. Payments are currently $750 a week if a person has lost 20 hours or more of work per week and $375 if a person has lost between 8 and 20 hours.
Unlike JobKeeper, these payments are paid directly from the government and not via the employer. Workers must apply for the scheme at servicesaustralia.gov.au.
Additionally, the government has introduced the JobSaver payment for businesses. This package involves fortnightly payments to help maintain employee headcount (as at 13 July) and assist with cash flow.
Employing businesses that have seen a revenue decline of 30% or more and have an annual turnover between $75,000 and $250mil will be paid 40% of their weekly payroll costs, with a minimum payment of $1,500 per week and a maximum payment of $100,000 per week. Employees can access funds from both the Jobsaver scheme and the Covid-19 Disaster Payment.
What if I need to stand down staff?
According to Fair Work, "employers may be able to stand employees down without pay during a sudden workplace closure that is outside the employer's control."
Circumstances in which this would be acceptable include; the business has closed because of an enforceable government direction (such as lockdown restrictions) or if work is no longer able to continue due to a lack of supply for which the employer can't be held responsible.
Before you make any decisions about a stand down, you need to consult and communicate with your employees. You should also consider all other options available before you conclude that a temporary stand down is necessary. For example, agreeing with staff to reduce their hours, rather than forcibly standing them down. This Fair Work checklist has other options to consider.
It's important to remember that as there is no longer a Jobkeeper payment, standing down employees will be a different experience to what it was during the lockdowns of 2020. The Jobkeeper stand down provisions allowed an employer to reduce an employee's hours, rather than standing them down completely, but this is no longer the case: it's all or nothing. It's important to be as transparent as possible with your employees, try to learn about financial support that will be available to them to help them with a period without work.
Vaccines
Vaccines can be a very tricky subject to navigate with staff. Be cautious when having conversations. Approach the topic with empathy and only reference official resources like the Department of Health. For more information on this complex area, read through our blog about how best to discuss the vaccine with your employees.
Do my staff need the vaccine?
The Covid-19 vaccine is voluntary in Australia for all people, apart from those who work in residential aged care facilities or for the NSW Airport and Quarantine services. Residential aged care workers will be required to have received a minimum first dose of a Covid-19 vaccine by 17 September 2021.
For all other people working in all other industries, vaccinations are not mandatory. All Australian residents, however, are strongly encouraged to get the vaccine. The vaccine is voluntary and will be available in phases. Eligibility is changing regularly, with some industries in specific areas getting access to the vaccine earlier than planned. An example of this is supermarket workers in south-west Sydney becoming eligible for vaccinations at the Sydney Olympic Park vaccination hub from Wednesday 28 July.
If you or your staff would like to check their eligibility, they can use this government tool.
What if my workers don't want the vaccine?
As the vaccine is only voluntary, anyone is able to refuse the vaccine (unless they work in the few industries specified above). Apart from those industries, it is unlikely a workplace will be allowed to make the vaccine mandatory for their staff.
Most people want as much of the population to be vaccinated as possible, but some people are hesitant. There are a variety of reasons for this. Even though we may want our employees to be vaccinated, it's important to be conscious of workplace relations, anti-discrimination and privacy laws. If you're unsure what to do if a worker is not vaccinated, talk to your WHS regulator, the Fair Work Ombudsman or a workplace law expert.
Covid-19 and WHS
Workplace health and safety is so important to consider as we move through the pandemic. Depending on your location and industry, various rules and obligations apply.
Can I make my staff work from the office during a lockdown?
If a business is in an office environment in a lockdown, under the current health orders you must allow your employees to work from home if it is reasonable to do so. If you force your employees to work from the office space unreasonably, you may face a fine of up to $10,000.
What kind of Covid safety plan do I need in place?
If your business has a physical workplace that employees work in, a Covid-19 Safety Plan may be mandatory. These plans set out what businesses must do to fulfil their obligations under public health orders and minimise risk of transmission on their premises.
If you are subject to a mandatory Covid-19 Safety Plan and you do not organise one, you may be in breach of the public health order and subject to penalties. You need to keep a copy of your plan and provide it when asked to an authorised person. To find out what is required for your industry and complete your plan, visit https://www.nsw.gov.au/covid-19/business/safety-plans
What if my staff do not want to wear a mask?
The current health orders (at the time of writing) state that all residents of NSW must wear a face mask at indoor non-residential premises. Residents of Greater Sydney (including the Blue Mountains, Central Coast, Wollongong and Shellharbour) must also carry a face mask with them at all times outside the home. There are exceptions for children aged 12 and under, and people with a physical or mental health illness condition or disability that exempts them from wearing a mask.
This means that mask wearing is mandatory in all workplaces (subject to the limited exceptions mentioned above). If your staff member refuses to wear a mask, they may be issued with an on-the-spot fine of $200.
We suggest sharing a Face Mask Policy with your staff in alignment with public health orders and displaying face mask signage around your workplace to remind your employees to mask up.
What do I do if someone infected with Covid-19 has visited or worked within my business?
Employers may be notified that a case has been linked to their workplace by:
Public health authorities
An employee or contractor sharing their diagnosis
The privacy and confidentiality of the person diagnosed must be maintained as far as possible. If in NSW, employers must immediately seek advice from their local Public Health Unit by calling 1300 066 055. If a Covid-19 case has been linked to your business, NSW Health will conduct a risk assessment to consider the level of exposure – after which cleaning of the workplace, communications and media outreach may be required.
Support public health authorities with contract tracing by sharing visitor and customer logs and staff information. Your staff may be required to test for Covid-19 immediately even if they do not have symptoms.
In partnership with health authorities, advise staff, visitors, contractors and customers of the general situation. This might include symptoms to look out for, where to seek advice and what control measures the business has put in place including cleaning.
For more advice on this situation please refer to the NSW Government.
Staff compliance
Employees can have a lot of complicated feelings and experiences about working during a lockdown. Here are some of the most common questions and answers.
What if my staff do not want to come to work?
According to Fair Work, "an employee can't refuse an employer's direction to perform work if the direction is reasonable and in line with their employer's legal obligations." In some cases where employees are concerned about their health and safety, or another legitimate reason, it may be reasonable for them to refuse to come to work.
Remember – in the current context – in the areas of lockdown in NSW – office workers must work from home and cannot be forced to attend the workplace unless it is unreasonable for them to work from home. Penalties apply.
But what about when we're out of lockdown and employees don't want to come back to work? There is no straightforward solution to this issue, especially in a context such as the pandemic, so approach this situation with caution. We recommend not taking any disciplinary action against your employees without properly considering your employee's contractual obligations, workplace health and safety laws and government directions. We suggest consulting a workplace law expert before making any decisions.
Whether your employees are resistant or eager to return to the workplace, communicate with your employees and work together to find the best way to do it. Always share the steps that you've taken to ensure a safe work environment with your team to help ease their concerns.
What if my staff aren't working at home?
You've sent your staff to work from home, but you've noticed a significant drop in productivity and operations seem to have slowed? This can be a tricky situation and requires an employer's consideration before they take action.
The pressure of a lockdown can be huge for employers who are at financial risk, but it can also have a huge impact on staff. As they work from home, often juggling family obligations and health anxieties, sometimes workloads can be impacted. As the lockdown is extended and the idea of normality feels further away, motivation and energy for work can drop.
Pause before you take disciplinary action. Could taking a disciplinary approach actually cause your staff to become more disconnected from you? The last thing you want is for staff to resign once the lockdown is over because they didn't feel supported when they were struggling.
Try some safer and more positive strategies for dealing with a lack of productivity. Allow your staff some flexibility – if they need to take a break to manage homeschooling or to go and get a Covid test, be accommodating. Sit down with staff members in a 1:1 meeting and check in on them; do they need help in prioritising their workload? What small tasks can they check off their list today to feel a sense of accomplishment?
As well as having a huge physical health and financial impact, Covid-19 is one of the biggest mental health challenges of our lifetimes. If there is anything that you can do to support your employees in this area, it's definitely worth the time. Consider these low-cost ways to support your employees' mental health if you're struggling to get started.
We're here to help
These times are tough, but we're here and ready to help. Our team of employment specialists are actively producing webinars, blogs, whitepapers and templates to help you manage the ongoing restrictions. If you'd like us to unpack a specific topic relating to Covid-19, we'd love to hear from you. We want to help in any way that we can. You can get in touch with us via live chat on our website or email us info@employmenthero.com.
For more information, please visit our Covid-19 resource hub. In here, you'll find a range of helpful resources to help you navigate the ongoing pandemic.
Disclaimer: The information in this article is relevant as at 28 July 2021, and has been prepared by Employment Hero Pty Ltd ABN (11 160 047 709) (Employment Hero). The views expressed herein are general information only and are provided in good faith to assist employers and their employees. The Information is based on data supplied by third parties. While such data is believed to be accurate, it has not been independently verified and no warranties are given that it is complete, accurate, up to date or fit for the purpose for which it is required. Employment Hero does not accept responsibility for any inaccuracy in such data and is not liable for any loss or damages arising either directly or indirectly as a result of reliance on, use of or inability to use any information provided in this article.