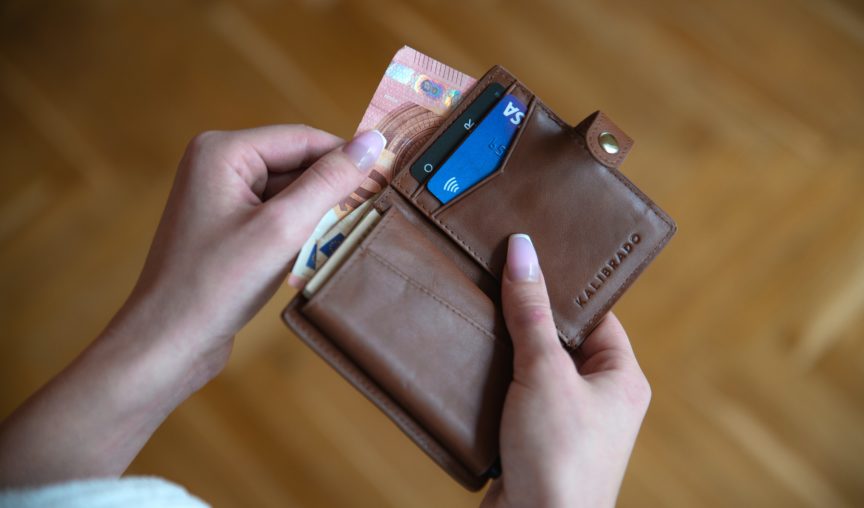 To say that the last two years have been challenging would be the understatement of the century.
Businesses everywhere have felt the full swing of the pendulum when it comes to managing their workforces during Covid-19. What started with stand-downs, redundancies, reduced hours and overall business uncertainty, was shortly followed by supply chain issues, staff shortages and a mass exodus of employees from organisations everywhere. It's confusing, disorienting, and it's enough to leave you wondering which way is up.
We've all felt the force of the pandemic on our pockets – employers, employees and especially those that lost work due to Covid-19 restrictions. So, what has really been the impact of Covid-19 on employee financial wellbeing? We're here to take a deep dive and share some tips on how employers can better support their team's financial wellness.
The impact of Covid-19 on employee financial wellbeing
When it comes to financial stability, you think of job security and a steady income. In March 2020, JobKeeper, stand-downs, redundancies and reduced hours threw everyone's finances into a spin. While businesses did everything they could to keep employees on their books, it severely impacted Australians who experienced a loss of income in more ways than one;
Everyday essentials were now a challenge to afford
Mortgage and rent stress
Significant changes to lifestyle (e.g. a decrease in shopping, dining out, etc.)
Chewing through emergency and rainy day funds
Inability to save money or put additional payments towards mortgage or education
The impact has been a tough pill to swallow, and many are still feeling the effects as we inch closer toward the end of the pandemic. With this in mind, we're going to share why and how you can support employee financial wellbeing.
The importance of supporting employee financial wellbeing after Covid-19
They say that money talks, but why is no one talking about money? Covid-19 was one of the most challenging times we've ever endured, and it left everyone feeling the pinch. Now's the time to talk about it.
A recent report found that finances are the number one cause for employee stress, placing it higher than job, health and relationship stress combined. 63% also said that their financial stress has increased since the beginning of Covid-19.
When an employee is struggling financially, it can have a knock-on effect on their experience at work. In Australia, wage growth is remaining stagnant and the cost of living is rising. This is placing more stress on individuals to cover basic necessities – which could lead to an impact on their mental wellbeing, another stressor no one wants or needs after the last two years.
What's more is that according to a study by SHMR, 83% of HR and people managers reported that an employee's financial worries can impact their performance at work. Another study found that almost half of employees who are stressed about their current financial situation are less productive in their day-to-day.
While basic money management plays a critical role in an individual's financial wellbeing, helping your employees improve their money management skills can raise business productivity and overall performance. Looking to gain a greater understanding of your team. Take a look at the Covid-19 wellness survey here.
How can employers support their teams' financial wellbeing?
Look into benefits and perks that can reduce their financial pressure
When you think about perks and benefits, you might think about ping-pong tables and Friday drinks. While they can both be fun perks to have, consider perks that can help ease financial pressure on your team. If you're working in the office, consider providing breakfast or lunch, personal training sessions, and coffee and tea in the breakroom.
If you're looking for something more meaningful that can really help ease the pressure on the purse-strings, Employment Hero might offer the range of benefits you've been looking for. When you use our software, you'll give your team access to Discounts, our marketplace with thousands of everyday products at a reduced price. This includes both; big and small ticket items – hello, discounted health insurance, gym memberships, gift cards, tech and movie tickets!
Providing employees with access to an employee assistance program (EAP)
As an employer, it's important to acknowledge that financial stress can impact your employees' mental wellbeing. Without your team directly telling you their financial stress is impacting their mental health, it's hard for you to know – even more so when many of us continue to work in a hybrid or remote style.
By offering access to an EAP, you'll be providing them access to confidential professional services 24/7. At Employment Hero, our EAP gives access to online, face to face or over the phone support when they need it most. We also offer a manager support hotline and immediate crisis counselling. Want to learn more about EAP? We're ready to help.
Lunch and learn with your finance team
Let's be real – we don't get taught much about financial literacy in school. When it comes to talking about finances, it's important to acknowledge everyone has different backgrounds and education levels.
As an employer, ask your finance department to organise a lunch and learn session. It's a great opportunity for people to ask questions related to finance, such as setting up a budget, the best savings account currently on the market or how to lodge a tax return. The session could cover the basics of submitting a tax return and include what you can and can't claim.
Give them access to their wages before payday
After the relentless hits of the pandemic, it's probably not news to hear that 21% of Australians don't have access to $500 in case of an emergency. This statistic means your team might be forced to take out payday loans with extremely high-interest repayments. The long term impact of this can lead to further debt and more financial stress. It's a vicious cycle that you can help break.
Looking for a provider to give your team access to their wages before payday? Let's talk about InstaPay. InstaPay allows your team to access a portion of their earned wages prior to their official payday via Employment Hero. Sounds intriguing? Book some time with our friendly team who can walk you through a demo.
Show meaningful support
At the end of the day, Covid-19 has left us feeling drained. The impact on our emotional and financial wellbeing has been severe, and many are still recovering from the impact. As an employer, acknowledging these difficult circumstances and providing support can be one of the best ways to show you care. We wish you and your team all the best.
Workplace wellness bundle