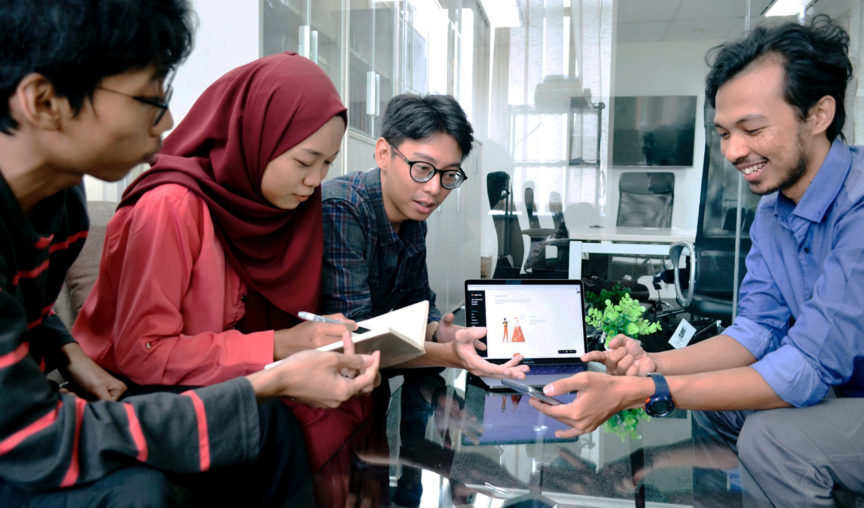 Company culture is more important than ever before. According to a recent study by Deloitte University Press. It's clear that in order to attract, retain and engage the modern workforce, we need to focus on company culture. The toughest challenge is how to build and sustain one in today's fast-paced, highly competitive organisations. Listed below are some ways you can transform your company culture.
Transforming your company culture
Define and set a vision for your company culture
A vision inspires action. A powerful vision pulls in ideas, people and other resources. The reason this is important is that a vision helps you capture what it wants to become and where it wants to go. It enables the organisation to focus on what is important to the business especially in stressful times and when working on complex projects.
Hire candidates aligned with your company culture values
Being fanatical with your hiring processes is the key to company culture success. Values offer a set of guideline on the behaviors and mindsets needed to achieve the company's vision.This is important because according toConsequences Of Individuals Fit At Work, employees who are aligned with the company's values have a greater job satisfaction, superior job performance, and high level's of commitment to their work. This means organisations save costs on reduced employee turn overs and increase in their employee productivity.
Recognise and reward valuable contributions
Employee recognition lets employees know that their hard work is valued. It doesn't have to cost anything, it can be done in less than five minutes and the results can have a lasting impact. This is important because recognising employees improves morale, enhances loyalty, and lets employees know that their work is valued and appreciated. This often leads to increase in employee performance, reduction in employee turn around, and a supportive working environment.
Utilise technology to win the day
Technology is transforming how business is done in today's world. Yes, the manila folders and large stacks of employee papers from the 90's are finally being disrupted. It's about time and thank god. HR Automation tools such as Employment Hero are now able to save HR professionals, managers, and business owner over 10 hours each week on day operations. This really means the business can save time on tedious administrative work and focus more on the value creation of the business. Following these suggestions will result in positive change in your company culture, help lower employee turnover rates, and improve productivity.
Showcasing your company culture
Now you've transformed your company culture into something inspired – it's time to show it off. We all know social media has taken over the world. It's become an indispensable tool in most industries, including HR. Using social media to entice prospective talent and strengthen your employer value proposition by showcasing your company culture is something almost all businesses should be thinking about (we realise top secret spy agencies probably don't want a social media presence…). It's something all the big players have already started doing in earnest (Google, Facebook, Ernst & Young and Deloitte are very good examples) and definitely something you can easily put on your agenda in 2019. Now if you're thinking, "oh no, not another thing I need to do on social media", don't worry, we're all in the same boat. It seems like we receive a daily onslaught of information about what we should and shouldn't be doing on social media. There are only so many hours in a day! That's why we've compiled this list of three simple ways you can showcase your company culture on social media. These tips are easy to execute and will help get your business get started when it comes to sharing your company culture online. Side note, if you're interested in reading more about the increasing alignment between HR and marketing, read this news article about 2019 HR predictions (paywall). It features our Chief People Officer, Alex Hattingh, who goes into further depth about using social media as part of an overall HR strategy. Now for the list! Here are three easy ways you can begin showcasing your company culture on social media.
1. Share pictures of your workspace and company culture!
Everyone loves a bit of behind-the-scenes footage, from customers to prospective candidates. Taking and sharing a picture of your workspace (with or without humans) is an easy way to give your followers more insight into your company. If your office has an eye-catching feature like a green wall or a bar (we have an in-office bar at Employment Hero), be sure to highlight these features in your pictures. We understand not everyone has a glamorous working space. For example, if your business is new and showcasing a smaller workspace will undermine the expensive image you are portraying online, skip this tip. There are plenty of other ways to showcase your work culture online.
2. Promote celebrations and events
We all enjoy celebrating with our teams. Whether it's a lucrative new partnership or a huge win at an awards night, 2019 just might have a celebratory event on your horizon. These moments are perfect for sharing on social media. They show prospective employees that you reward and recognise your staff and sneakily promote whatever it is you are celebrating. If you follow Employment Hero on social media, you will have noted a few celebrations shared online in the last six months!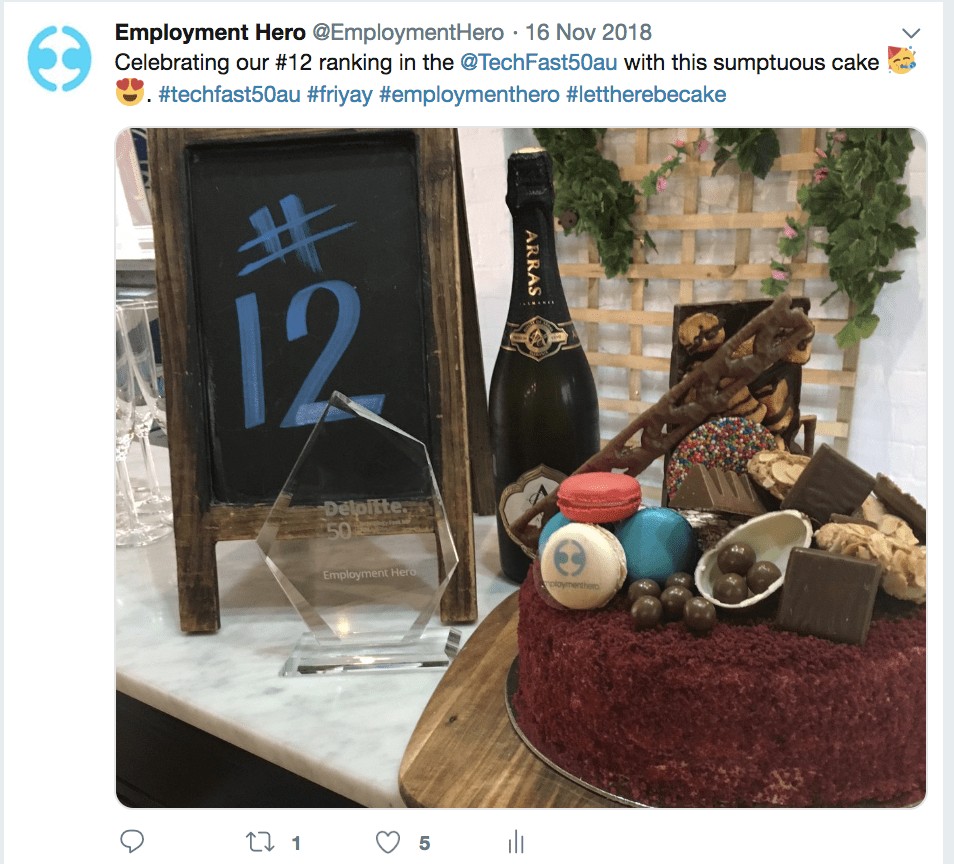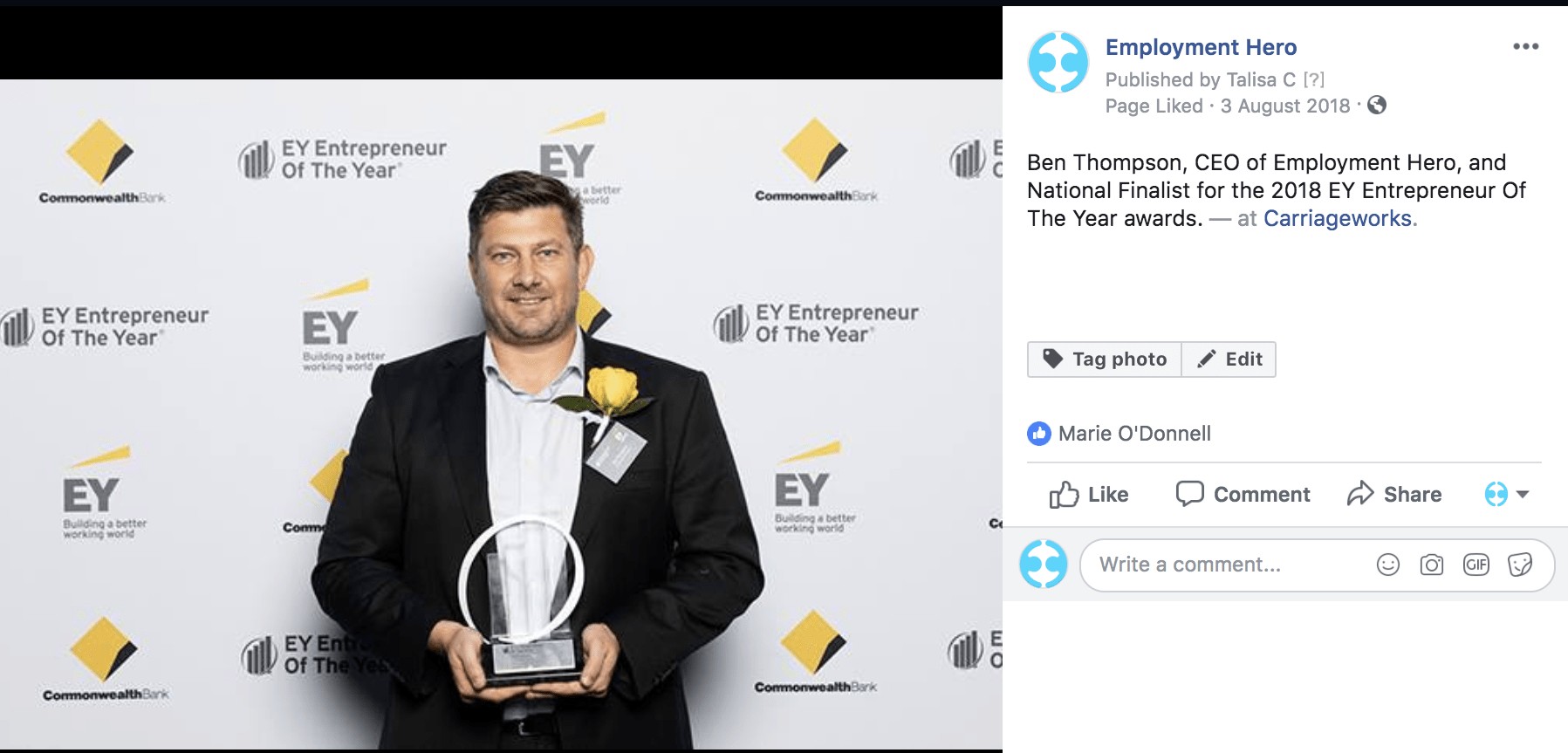 This does not need to be limited to big celebrations either. Most of us cut cakes in celebration of coworkers' birthdays and other life milestones. It can be a nice touch to share such moments on the appropriate social media channel. Here at Employment Hero, we tend to use Instagram and Facebook stories to capture our birthday celebrations. We also don't shy away from sharing pictures of cake on our feed if we manage to get a scrumptious looking picture (everyone loves cake right?). This may seem like a very superficial way to showcase company culture but remember, prospective candidates (and everyone else really) will make snap judgments about a company after a quick scroll on their social media feeds. Of course, these judgments will change as they make their way through the recruitment process but we are firm believers that it doesn't hurt to cover all bases. P.S. Promotions count as celebrations. Check out this lovely post by the CEO of Aussie startup Expert 360 announcing the promotion of their VP of Operations to Chief Operating Officer.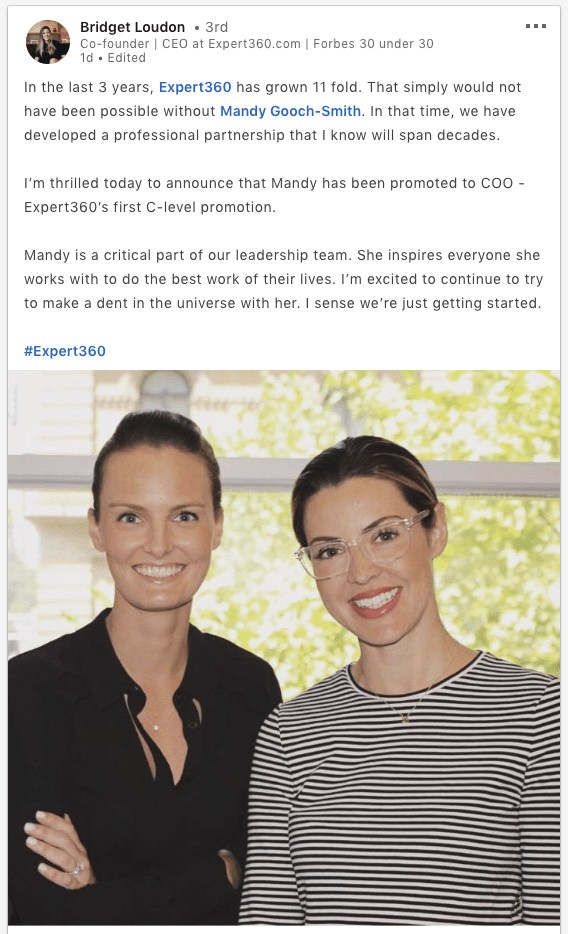 3. Introduce your employees and highlight what makes your company unique
Does your company have a flexible work policy? Have you followed in Netflix and Virgin's footsteps and implemented an unlimited vacation policy? Do you have a system of pursuing and tracking targets that are a little quirky and different from the norm? Think about everything that makes your company unique (and beloved by staff) and then communicate this on social media by way of a staff profile. For example, last year Ernst & Young ran an online campaign called: Flextober (yes it was run in October). They showcased different staff members and discussed how these staff members made the most of the company's flexible work policies. This made Ernst & Young's work culture look very attractive, plus it positioned the company as one that cares for society at large. Win-win-win.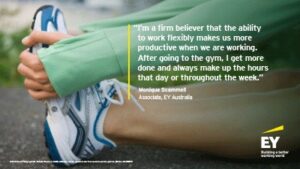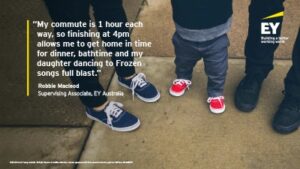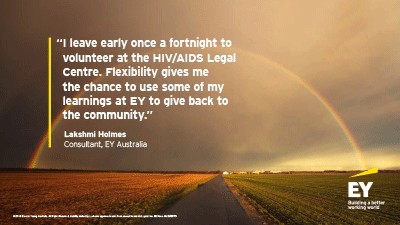 REGISTER and discover how to Create A Flexible Workplace [free webinar]. Now running a fully-fledged online campaign like Ernst & Young might be out of your wheelhouse but that doesn't mean you can't introduce your staff to your online communities. A simple picture and introductory bio on your LinkedIn feed is just as effective when it comes to introducing your team to the world. Consider starting with customer support and sales team members who often have heavy contact with consumers. They'll appreciate putting a face to the name! Employment Hero has taken a more creative approach to this idea. We have begun hosting Facebook Live episodes on our Facebook page. These episodes are hosted by our Head of Customer Success, Dan Pooley and Technical Account Manager, Nidhi Baweja. Both Dan and Nidhi have a lot of daily contact with our customers and love the opportunity to jump in front of the camera and talk all things Employment Hero. As our Facebook Live episodes progress, we might just start introducing more staff members. You'll have to watch them to find out!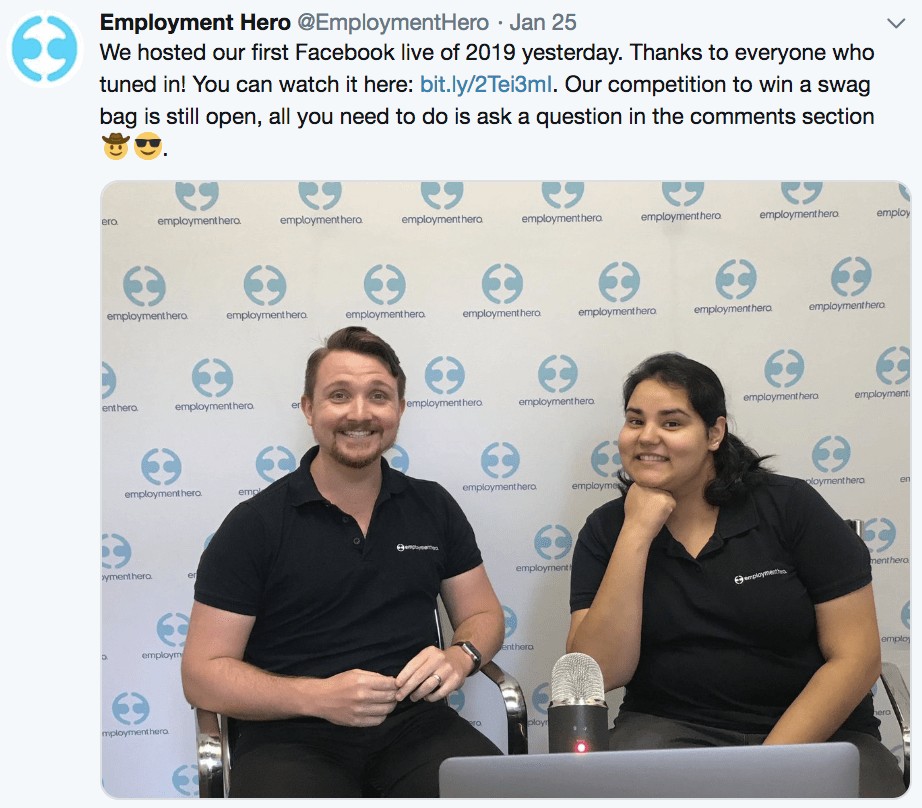 Bonus Tip – Create separate social media accounts
Many companies choose to create separate social media accounts to showcase their people and culture. This is a great idea if you have the resources to maintain this type of presence and if you feel showcasing your people and culture on your regular social media pages would confuse your messaging. Examples of companies with separate HR-focussed social media pages include Google and Hubspot.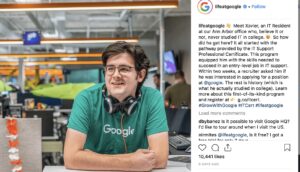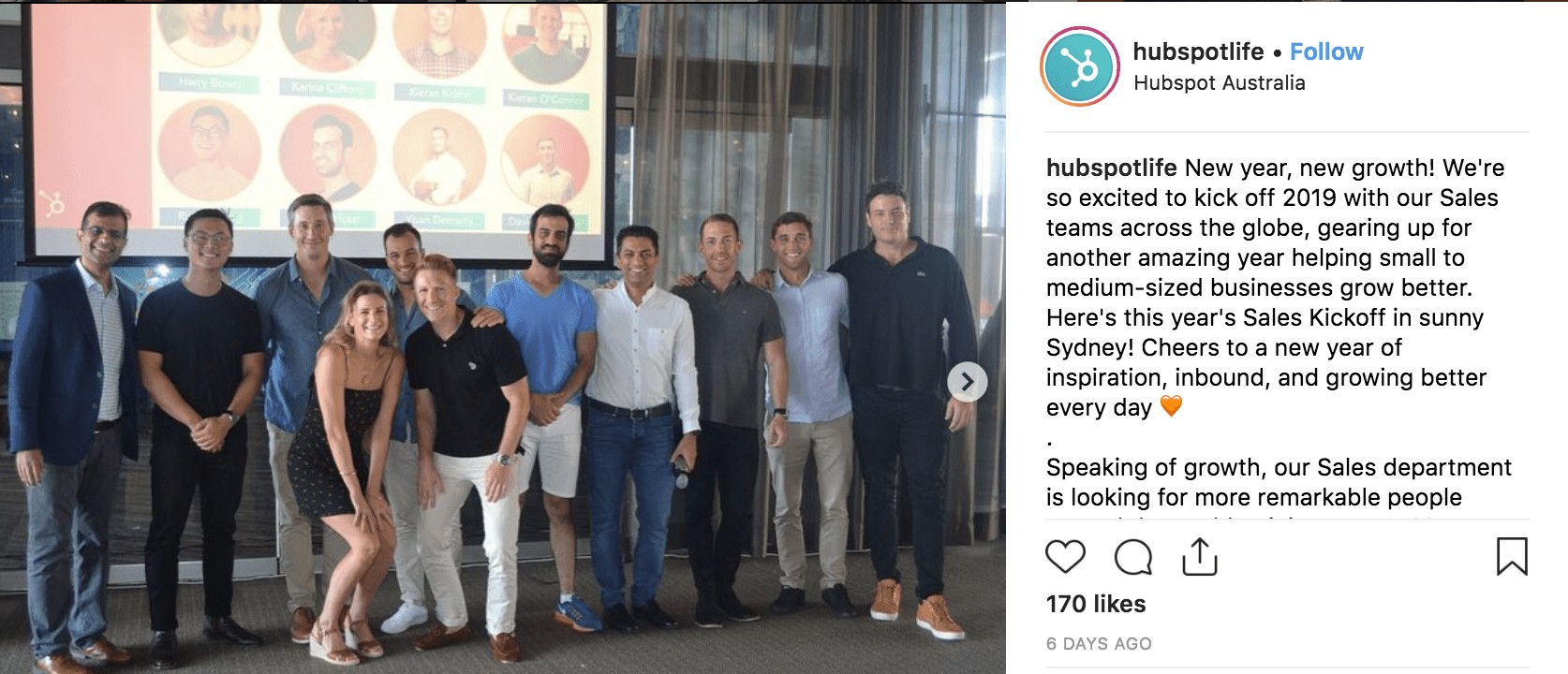 While you might not be the size of Google, this strategy is worth thinking about if you have a business that runs from different locations. It's a great way to keep your current staff connected and show the bigger picture!