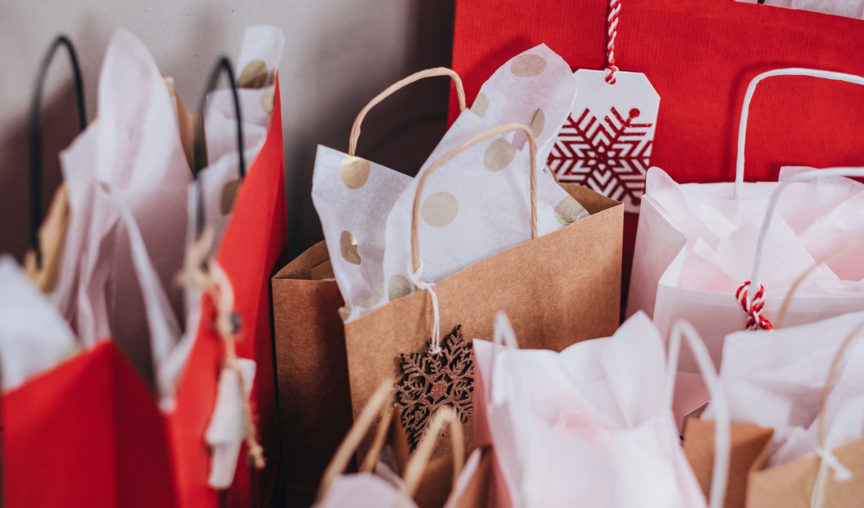 There's a pretty special feeling in the air in the lead up to Christmas morning. For some, it's a relief of hanging up the boots on another year. For others, it's the perfect excuse to blast 'that' Mariah Carey playlist on repeat for weeks.
The fun and joy of the festive period can sometime come with the unwanted stress of figuring out what presents to buy everyone, how much to spend and where the money is going to come from. We want to help and have noted down some awesome tricks and tips for you to see before you walk into those shopping centre doors.
Experiences over things
In psychology circles, there's a lot of evidence showing that quality experiences give greater joy than products and stuff. There's a lot of really thoughtful ideas you can put into your Christmas bag this year and don't be afraid to have some fun with it.
Comedy stores, local cinemas and restaurants have had to think about unique ways to rebuild their services and would be delighted to have you supporting them get back on their feet next year.
Kris Kringle
This is a golden nugget, especially for those who have larger families. Kris Kringle can be a really fun and enjoyable way to share the Christmas love without hurting the wallet.
If you haven't heard of Kris Kringle before, someone will gather everyone's names and put them into a hat (physical or virtual) and distribute the names across the group anonymously. On Christmas day, everyone brings the gift for their 'Kris Kringle'. To help make it easy, we suggest coming up with a maximum or minimum budget for each gift to save any embarrassment and avoid hurt feelings.
One event to rule them all
A slight tweak on the Kris Kringle idea, rather than buying each other a gift, why not book a lovely restaurant or cooking school experience you can all enjoy together? If you can get the right group size to the right event, you might even find your family books out the entire room or venue to make it even more special and private for the family.
Boxing Day sales
This is a great one, especially if you're in a family of giving cash and gift cards over presents. If you wait until Boxing Day before you buy your gifts, you'll be amazed by how much you can save. If you're away from home and not too keen to race into a shopping centre, you can make use of the deals by shopping online or waiting until the New Year's sales which can be equally fortuitous.
Christmas gifts for the workplace
In what's been a really tough year for both employees and employers alike it can be difficult to know whether to give Christmas gifts or not. Don't worry we've put together the perfect guide to help you make such decisions. You'll find the The Guide to Employee Christmas Gifts for Every Business here.
Pro tip: Christmas 2022 is coming
Christmas comes every single year on the 25th of December. We know this, but yet after New Years Eve, we're preoccupied getting back into the gym and doing our best to kick start the year with our best foot forward to think about the next one.
With that said, this year we recommend you think ahead. During your Christmas shop, take note of how much you're spending overall. When we're on the other side of the festive period, place a calendar reminder in your diary for 1 February 2022 and call it 'Christmas kitty'.
With the total sum you spent over Christmas, divide it by 10 to give you a monthly amount to save between February and Christmas 2022. If you start saving a little amount each month, by the time Christmas comes around next year, you won't have to worry about where the money is coming from because it will have been saved.
This article does not seek to provide official legal, financial or health advice. All information is general in nature and decisions about private healthcare should be made on a case by case basis.
Get all the info you need
Download the Wellness at Work Index
Just a few quick details