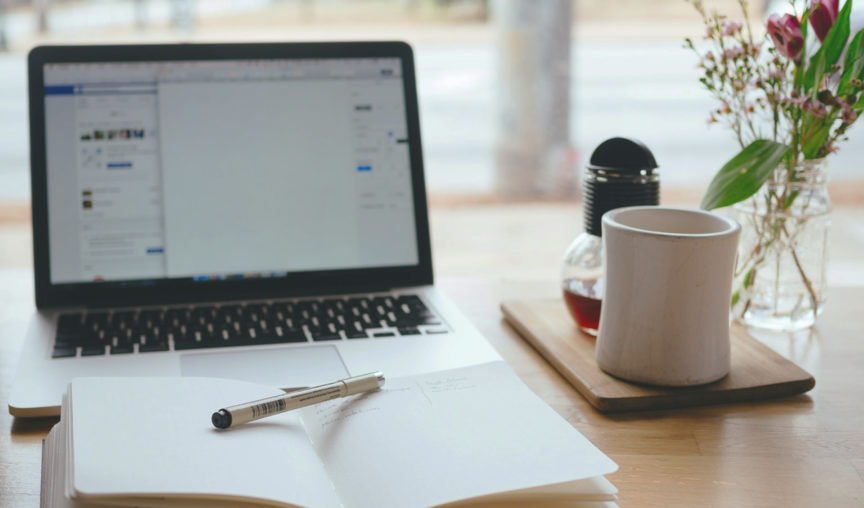 Do you feel like there aren't enough hours in the day to get through the truckload of HR tasks and compliance requirements you have to go through? If so, it may be time for HR software to shoulder that burden for you.
As any business expands, HR tasks around managing people really start to add up. Even seemingly simple tasks can get complicated.
Everything seems to take forever – from onboarding new hires, to creating rosters and scheduling shifts, to managing performance, and even keeping employee data up to scratch.
What is HR software?
HR software is used by businesses to manage employment and other HR tasks without all the added paperwork.
The best HR softwares integrates recruiting, onboarding, rostering, performance management, time tracking, payroll, employee benefits and award interpretation.
At Employment Hero, or HR software also integrates with XERO, MYOB, KeyPay and Accountright Live. Sounds like something you might be interested in? Click here to request a demo today.
Why do you need HR software?
With HR software you can automate many of the manual HR tasks and compliance requirements that take up so much of your time.
Even if you are working through google sheets and Excel, this can take up a lot of time, and looking at a cloud HR software tool can be the solution.
An HR software will free you up to focus on more strategic HR initiatives that will make your business stand out from the crowd, like culture and employee wellbeing.
The top HR challenges in Australia
According to Hays Recruitment Australia, many challenges have presented themselves to HR departments since COVID-19. Around 74 per cent of employees surveyed have indicated they plan to look for a new job putting pressure on employers to address challenges that have had an impact on their staff.
The Hays research found the top four following challenges:
Staff engagement
Managing flexible working
Mental health and wellbeing
Upskilling to motivate staff
Many organisations need to focus on a talent mobility strategy that enables internal talent mobility and upskilling as a priority moving forward. Addressing these issues ensures you have a motivated, satisfied and skilled workforce. Employees such as this are willing to help your organisation grow and achieve your priorities. All of this can be made easier when you use HR software to automate specific tasks, saving precious time that can be focussed on addressing the above areas.
Cloud HR software
Cloud HR software is a system which is hosted on the servers of your software provider. Essentially, it's a one-stop shop where you can access everything your HR software has to offer (cough, cough, Employment Hero is Australia's first all-in-one cloud based HR Software).
Some of the benefits of cloud software include:
Less paperwork
Flexible with 24/7 access to pay and employee benefit information
Increased data security
Better insights to your data
Uses the latest technology for more advanced features
Saves time and energy that comes with HR as all of your tools are found in the one place
Guide to Choosing The Best HR Software
How to choose the best HR software for your business: 9 must-have features
Choosing the best HR software for your business is a big decision. And one that you'll want to get right.
Start with documenting your requirements. Why?
It's important you take the time to fully flesh out your requirements up front as it will make your buying process easier in the long run.
You'll be able to identify the friction points and manual processes in your business that make extra work for you and your colleagues.
You'll be able to make sure you meet the future needs of the business, not just those that are currently top of mind.
It's easy to get mesmerised by all the bells and whistles, but it's important to keep core functionality top of mind.
So when you're narrowing down your options, make sure you look for these must-have features.
1. HR and payroll integration
Given the large amount of crossover between your HR information and payroll data, it makes no sense to keep two disparate systems. Instead, choose an HR software that integrates with your payroll.
For example, Employment Hero offers a native integration with leading payroll systems, such as Xero, MYOB, and KeyPay. That way, whenever something is entered into the system by HR, payroll updates accordingly, eliminating a huge amount of paperwork and all sorts of double handling and reconciliation work. You'll be able to collect more data, and reporting becomes a breeze.
Modern HR systems also integrate with other areas of your business to help you further ease your administration workload and reduce the risk of human error.
2. Airtight security
As you know, HR and payroll records contain highly sensitive employee data. This includes everything from home addresses, tax file numbers, dates of birth, employment history, bank account details, medical records, and background probity check information, and so on.
The risks associated with theft or unauthorised access of this confidential data, is a big area of concern for HR managers. So, make sure you choose a cloud-based HR software vendor that offers the highest security standards available.
And this means that the HR software (and your data) is located on secure servers, in locations managed by experts, with emergency power sources and constant back-ups.
3. Mobility and accessibility
We live in an always connected world where we've come to expect access to information at a click, anywhere, on any device.
This is no different when it comes to business applications or HR software. Make sure the HR software vendor you choose offers a cloud-based solution. One that allows your employees to have access wherever they are.
This means your team can fulfil any HR tasks while out of the office and through their mobile devices. Plus points if the vendor provides a free mobile app to all users (just so you know, Employment Hero does!).
4. Scalability when it comes to your needs
As much as you need to choose an HR system that meets your current needs, it's important to consider how it will accommodate future business growth.
By focusing too narrowly on your current requirements, you may inadvertently overlook the future needs of your business – resulting in the need to make an HR software switch again when you need to upgrade.
This is why it's important to choose a HR software that can affordably grow with your business. Is the pricing flexible? Can it handle a substantial growing number of employees? Are new features constantly being developed in order to keep up with the latest technology trends?
5. Compliance with Australian legislation
Record-keeping and regulatory compliance can be time consuming and prone to human error if you're relying on spreadsheets and manual processes.
Ideally your HR software should have:
employment contract templates, updated to stay compliant with current Australian employment legislation
standard HR letters and notification templates
rules-driven processes (eg. automated approvals, reminders, escalations, etc.)
an HR knowledge base specific to Australian legislation
policy templates (eg. harassment, social media, code of conduct, etc. with policy distribution and acceptance tracking).
6. Onboarding tools
The Society for Human Resource Management (SHRM) estimates that as many as 1 in every 25 employees leave their jobs due to poor onboarding, so it's important yours leads to the employee's long-term success.
Make sure the HR system you choose offers paperless onboarding with the ability to:
prepare and send letters of offer
create or use compliant templates
use electronic signatures so offers can be accepted online
track new employee onboard status in real time
develop induction content (eg. company values, company handbook, welcome video).
7. Employee self-service
Self-service functionality allows your employees to perform routine HR tasks, reducing their reliance on you to perform administrative support tasks.
A good system will allow for employee self-service (ESS) so that your employees can easily update their personal information like:
personal details (eg. address, emergency contact)
bank details
tax declarations and superannuation funds
passport and visa details
licences (eg. driver, forklift).
The system should also enable them to make leave requests based on a forecasted leave balance.
8. Time and attendance management
An automated time and attendance tracking system makes scheduling painless. When it's configured to the right awards for your business, it's easy to manage multiple shift patterns and calculate wages, while flagging penalty rates for overtime or weekend work.
Look for a solution that offers:
digital timesheets
smart rostering (so you can assign skills, input availability, and allow the system to recommend the right people for each shift)
award interpretations (you can enforce various work rules to each employee's start and stop times so that they can be automatically interpreted into each individual payroll element).
9. Performance review management
Recognising performance is key to getting the best out of your people. But manual performance review processes can be arduous and provide employees with little value.
Instead, you can use an HR system to easily develop KPIs with employees and communicate how these goals fit into the broader goals of the business.
A good system provides:
employee performance review templates
customisable review components (eg. values and goals), and automated performance review workflows (eg. when self-assessment is complete, it is automatically sent to the manager, and the manager is asked to fill in their assessment)
rating scales that identify areas where employees are excelling or need improvement.
What mistakes should you avoid?
While core functionality is absolutely critical and needs to be top of mind when you evaluate HR software, there are other pitfalls you need to steer clear of.
Make sure you avoid these common mistakes.
1. Not doing your homework
Evaluating and selecting the best HR software for your business does take time and effort. So, it's important to review a wide range of systems.
The process will actually make you far more knowledgeable on the capabilities of the industry's leading HR systems, and more able to decide which solution best meets your company's needs.
2. Ignoring your future needs
By focusing on your current requirements, you may inadvertently overlook the future needs of your business which can reduce the useful lifespan of the HR technology you choose.
It's important to choose HR software that is scalable and has a roadmap that keeps pace with workplace technology trends.
3. Not pre-qualifying vendors
References are only ever helpful if you check them! Typical questions you should ask a vendor's referee include:
What other HR systems did you consider?
Why did you decide to go with this system?
How easy or difficult was the implementation process?
Was the project completed on schedule?
How long did it take for your employees to get up and running on the new system?
How was the quality of the training and support?
Have you had any major problems with it since you implemented it?
Does it work the way you expected?
Be sure to listen to the answers you are given and compare with other responses you receive from other vendor referees.
4. Lack of consultation with employees
Failing to consider the human element is a common mistake people make when selecting an HR software.
The system you choose must deliver a great user experience! After all, your employees will have to use the system on a day-to-day basis, so it's only fair that they have some say in what kind of system is chosen.
Or if you'd like to see if Employment Hero is the right fit for you, request a demo today and we'll show you how it works.
What should you do next?
Once you've drawn up a list of your needs:
Share it with key decision makers, asking them to identify the key features they feel the new system should provide both for the company and for their specific department. Think about what kinds of reports you will need to generate.
Prioritise each of these items as essential, or nice-to-have. Encourage stakeholders to differentiate between the features they want and features they actually need.
Once you've completed this thorough analysis, creating your final requirements list should be straightforward. Remember to separate the true requirements from the nice-to-haves. Good luck!
Free E-Book
If you're in the process of considering HR software for your business, don't go it alone. Download our free eBook, The HR Manager's Ultimate Guide to Choosing HR Software.
It's a step-by-step guide on documenting your requirements, shortlisting your systems and ultimately choosing the best HR software for you and your business.
Guide to Choosing The Best HR Software