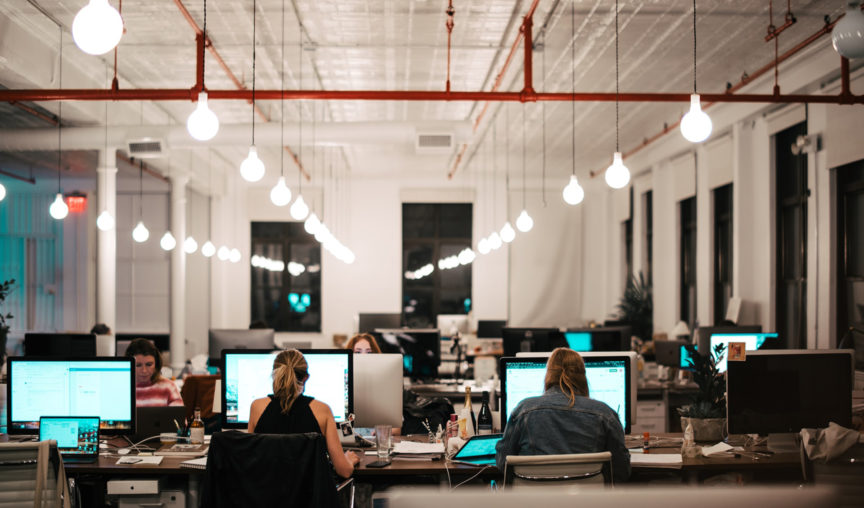 Choosing the best HR software vendor for your business takes a lot of work. Not only do you have to figure out which key features you need, you'll also then have to decide which vendor is the best fit for your business. This task can be slightly overwhelming – with so many options available, how do you evaluate which is the best bet for the long run? To help you make a decision, evaluate your potential vendors against the five following areas.
5 Things To Consider When Choosing HR Software Vendors
1. HR and payroll integration
Given the large amount of crossover between your HR information and payroll data, it makes no sense to keep two disparate systems. Instead, choose a HR software that integrates with payroll. For example, Employment Hero offers a native integration with leading payroll systems such as Xero, MYOB, and KeyPay. That way, you have one source of truth, so whenever something is entered into the system by HR, payroll updates accordingly, eliminating a huge amount of paperwork and all sorts of double handling and reconciliation work. You'll be able to collect more data, and reporting becomes a breeze. Modern HR systems also integrate with other areas of your business to help you further ease your administration workload and reduce the risk of human error.
2.Compliance with Australian employment law
In Australia, employment legislation is complicated and ever changing. In fact, one of the biggest challenges HR managers face, besides keeping up with the changing legislation, is ensuring compliance. It's time consuming, and very easy to get wrong when carried out manually. So, to minimise the risk of HR compliance issues you need to choose an HR software vendor that keeps the HR content on the platform fully up-to-date with Australian employment laws. For example, Employment Hero's employment contract templates, workplace policies, HR letters, and forms are updated whenever new rules come into force, so that you remain compliant.
3.Airtight security
As you know, HR and payroll records contain highly sensitive employee data. This includes everything from home addresses, tax file numbers, dates of birth, employment history, bank account details, medical records, and background probity check information, and so on. The risks associated with theft or unauthorised access of this confidential data, is a big area of concern for HR managers. So, make sure you choose a cloud-based HR software vendor that offers the highest security standards available. And this means that the HR software (and your data) is located on secure servers, in locations managed by experts, with emergency power sources and constant back-ups.
4. Mobility and accessibility
We live in an always on, always connected world where we've come to expect access to information at a click, anywhere, on any device. This is no different when it comes to business applications or HR software. Make sure the HR software vendor you choose offers a cloud-based solution. One that allows your employees to have access wherever they are. This means your team can fulfil any HR tasks while out of the office and through their mobile devices. Plus points if the vendor provides a free mobile app to all users (just so you know, Employment Hero does!).
5. Scalability when it comes to your needs
As much as you need to choose an HR system that meets your current needs, it's important to consider how it will accommodate future business growth. By focusing too narrowly on your current requirements, you may inadvertently overlook the future needs of your business – resulting in the need to making a HR software switch again when you need to upgrade. This is why it's important to choose a HR software that can affordably grow with your business. Is the pricing flexible? Can it handle a substantial growing number of employees? Are new features constantly being developed in order to keep up with the latest technology trends?
Want to learn more?
If you're currently considering HR software for your business, make sure you download our essential guide to choosing an HR System. It's packed with practical information and guides you through the entire process from putting together your wish list and evaluating different solutions, to making the right decision for your business. Or if you'd like to see if Employment Hero is the right fit for you, request a demo today and we'll show you how it works.

Employment Hero is Australia's first all-in-one cloud HRIS offering a comprehensive HR software, payroll system, and employee benefits platform in one easy solution. Trusted by Australian businesses, Employment Hero is about making rostering, onboarding, performance management, time tracking, payroll, and award interpretation a snap. Employment Hero's HRIS also integrates with Xero, MYOB, KeyPay, and Accountright Live. Stop wasting time with spreadsheets, and request a demo today.