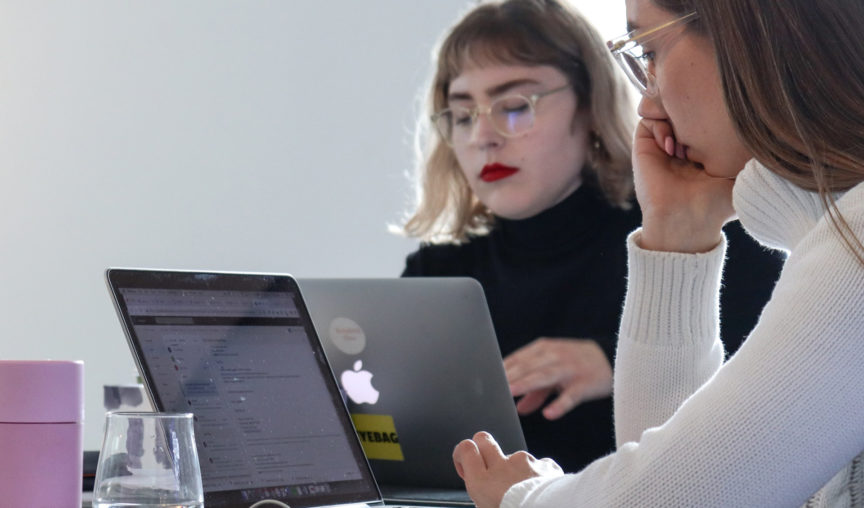 There's a large number of HR software systems out there – each transforming stacks of HR paperwork and manila folders into streamlined, efficient processes. The question is, which platform is right for you and your company?
If you make the right choice, you can expect to function far more efficiently and better serve your employees. But choosing the right HR software is no simple task.
It starts with documenting your requirements. Why?
It's important you take the time to fully flesh out your requirements up front as it will make your buying process easier in the long run.

You'll be able to identify the friction points and manual processes in your business that make extra work for you and your colleagues.

You'll be able to make sure you meet the

future

needs of the business, not just those that are currently top of mind.
Step 1. Decide which features you need
Here's a few ideas on must-have features of HR software to get you started:
Employee record management
HR software is built on an employee database that stores information and provides ready reporting and search capabilities. Think about how important it is to keep all employee information linked to the main record.
An HR system like Employment Hero will link all employee information to a central record, so you can easily access:
Personal information

Job and compensation history

Banking, tax and super details

Accrued time off

Disciplinary history

Performance feedback

Benefits information, and more
That way, you won't be stuck scrambling for information on any particular employee because you aren't sure where the record is saved.
Employee self service
Self-service functionality empowers employees and managers alike to access information about themselves or the people they supervise.
Employees can view and manage their personal data, benefit information, make leave requests and more as well as acknowledge company policies. Managers can receive alerts whenever an employee makes changes, can approve or deny holiday leave, and can send reminders about document signatures or to complete certain tasks – all without any help from you.
You get to spend your time on more valuable tasks, while employees are empowered to get things done through your HR system.
Time and attendance management
If much of your workforce requires scheduling and rostering, this is a big advantage. Integrated time and attendance management, workforce scheduling and absence management means that you can manage workforce productivity and ensure compliance with record keeping requirements and staffing needs.
With HR software, everything gets captured in one system, so there's no need to rekey data from one spreadsheet to another, saving you time and minimising human error.
Integrated payroll
Even if you're already using a modern payroll system, it's important that the HR software system you choose offers interoperability with your payroll software to save time and minimise double-handling.
True system integration means your data can be automatically synchronised between your HR, payroll, time and attendance, accounting, and other business systems.
An HR system like Employment Hero offers fully integrated payroll functionality allowing you to pay your employees weekly, monthly or fortnightly, as well as track employee salaries, bonuses, salary sacrificing arrangements. Its inbuilt work rules engine allows you to automate much of the payroll decision-making process, and configure other deductions, all from one central location.
Compliance with Australian legislation
Of course, the HR software system you consider must be compliant with Australian employment laws.
Make sure all HR documents, letters, and forms are routinely and systematically updated in line with any legislative or regulatory changes. This saves you so much time and administrative effort and safeguards you against compliance fails.
Step 2. Share your wish list
Once you've drawn up a list of your needs:
Share it with key decision makers, asking them to identify the key features they feel the new system should provide both for the company and for their specific department. Think about what kinds of reports you will need to generate.

Prioritise each of these items as essential, or nice-to-have. Encourage stakeholders to differentiate between the features they want and features they actually need.
Step 3. Create the final requirements list
Once you've completed this thorough analysis, creating your final requirements list should be straightforward. Remember to separate the true requirements from the nice-to-haves. Good luck!
If you'd like a free template to help you document your HR software requirements, download our free e-book, The HR Manager's Guide to Choosing The Best HR Software. It'll help you shortlist vendors to ultimately make the best choice for your business. 
Guide to Choosing The Best HR Software