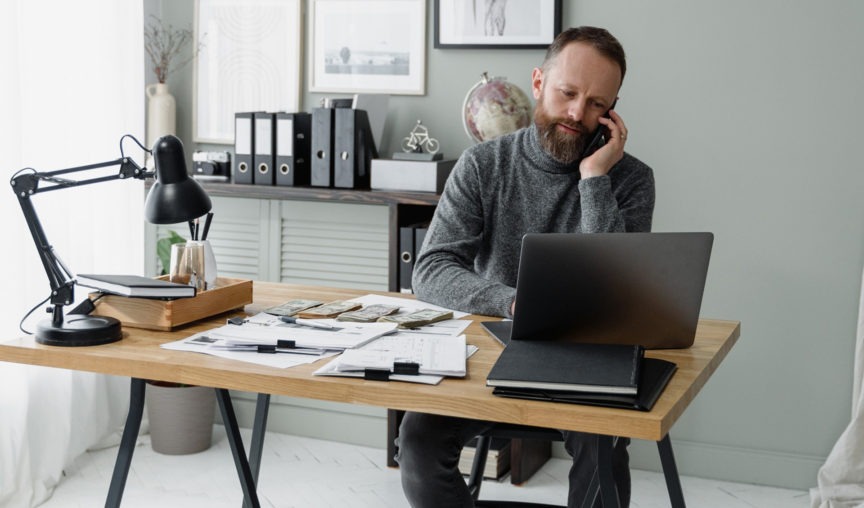 On 21 May, the court decision of WorkPac Pty Ltd v Rossato [2020] FCAFC 84 gained a lot of (somewhat misleading) media attention and has left many Australian business owners feeling unsure where their casual employees stand.
With this information top of mind for those with casual employees, you're most likely wanting to find out what it means for you and your team. We recently held a webinar with Ben Thompson (CEO at Employment Hero) and Simon Obee (Principal Lawyer at Employment Innovations) to help answer your questions.
In this session, they talked through the court decision of WorkPac Pty Ltd v Rossato, what it means for your business and also answered questions live. You can watch "What the Recent Casual Entitlements Ruling Means for Your Business" here.
Following on from this webinar, we had many unanswered questions due to time restraints. So if you're like many businesses or employees who are looking for answers surrounding the recent court decision, we've put together a helpful guide to explain all you need to know.
Please note that the information provided in this article is general in nature and does not constitute specific advice. If you require legal advice specific to your situation, please get in touch with Employment Innovations.
Unpacking the WorkPac v Rossato decision
Background of Mr. Rossato's employment
Mr. Rossato was employed by WorkPac for three and a half years (28 July 2014 – 9 April 2018).

He was on a roster with his shifts given to him in advanced, with some covering periods of up to 7 months

During the period he worked for WorkPac, he rarely missed a rostered shift

He was employed as driver on a mining site where he was rostered to work 7 days on / 7 days off

WorkPac provided him with accommodation when he was working onsite
The decision
The court decided that the elements of a casual employee must include:
Irregular work

The option for employees to accept/decline shifts

No commitment required in advance
In Mr. Rossato's case, it was ruled that he was not a genuine casual employee as his employment included:
A 7 day on / 7 day off shift schedule for three and a half years which is considered a feature of regular, permanent employment

He was unable to accept or decline shifts as he was tied onto a roster on occasions up to 7 months in advance

As accommodation was provided for him whilst on site, it made it difficult for him to decline shifts once he was on site for the 7 day period

The roster of 7 days on proved evidence of commitment to the work period
You can view the WorkPac v Rossato decision here.
What's the difference between casual and permanent employment?
Casual employment is irregular and there is no expectation of ongoing employment.
Permanent employment involves the expectation that it will involve regular ongoing work with regular rosters, hours and shift patterns.
What can you do to safeguard your business from falling into the same problem as WorkPac?
To help safeguard your business, there are four main things you can do.
If you engage casual employees, it's important to remember that you should alter the variance of their shift patterns such as the hours and the times they work. This will ensure that they fulfil the criteria of a true casual employee. The greater the irregularity of a casual worker, the safer you are when it comes to employing casual employees.

Another way to safeguard your business is to reduce the amount of notice given with rostering. Like Rossato who was rostered in some cases of up to seven months in advance, meant that he could rarely decline shifts. For casual employees, rostering them on for shifts a week or fortnight in advance puts you in a safer position.

Have a system in place where you can show that it was open to the employee to accept or decline a shift.

Review the current employment status of your team and identify if you need to make changes as above or move them to permanent positions.
Did you know that Employment Hero can help manage your casual workforce with our rostering feature? If you'd like to learn more about it, get in touch with one of our small business specialists to request a demo. Alternatively, you can view a quick walkthrough of our rostering feature below. 
If the award specifies that the 25% casual loading is paid in lieu of the leave entitlements, does this sufficiently protect the employer from the double-dip situation?
The government introduced some regulations to say that employees in that circumstance shouldn't be able to double-dip. The intention was that if an employee has been paid a separately identifiable casual loading and later found to be a permanent employee, they would not be able to double-dip on permanent entitlements (ie the employer should be able to offset the casual loading paid against any entitlements claimed).
In the Rosatto case, the court found that the employer could not rely on the regulations (for quite technical legal reasons), but this has cast doubt on whether the regulations can be relied upon by any employer. This is one of the reasons why the case may be appealed and/or the regulations may be amended.
When a casual declines a full-time offer, are they still entitled to leave payments on top of casual loading?
The fact that you've offered the employee permanent employment and they've turned it down is helpful in determining they a true permanent employee. But it is not a "silver bullet", an employee who turns down an offer of permanency can still be found to be a permanent employee if they are continued to be treated like one.
How do you approach the transition of casuals to permanent, in particular where you have long term casuals who have worked regular patterns of work for long periods of time?
If these employees are working irregularly, the fact of them working for a long period of time isn't problematic. If you are a business owner and a lot of your casuals are doing regular shifts and they're doing them week in week out, it's perfectly possible to have someone engaged as a casual and then they morph into a permanent employee.
They might start off as a genuine casual employee and then over time, their rosters become more fixed. This could be because they've demonstrated their value to the business or they have been promoted. If you're in this situation, you need to make the decision to identify you've reached the point where these people feel like they're permanent employees, so you should bring them on as permanent.
Alternatively, if you don't want to go the permanent route, you should revise their working relationship so casuals remain irregular. If you're looking back over the last few years and notice you have employees doing regular shifts in the same shift pattern year on year, we suggest seeking professional legal advice from Employment Innovations.
If casual employees are listed on an upcoming working roster with irregular commencement & finishing times are they regarded as part time employees after a 12 month period?
No, not necessarily. If you're rostering employees on an irregular basis but they happen to work for over twelve months, that doesn't necessarily mean they're a permanent employee, however, it may give them the ability to request permanency under the award.
If they are genuinely on irregular rosters, work times, and work patterns, they are still casual employees. This could go on for years and years — if they never request permanency, they are considered a casual employee.
If you offer to convert a casual employee to part time, what are the potential implications if they don't want to convert?
If you are concerned that they are in reality a permanent employee – and they refuse an offer to convert – then you need to think about taking steps to safeguard your business to reduce the risk they are found to be permanent later on.
This could involve:
Changing their shifts so they work on a more irregular basis (different hours and days each week, etc);

Bringing on more casual employees so you have a pool of employees that will allow you to offer them different shifts;

Telling the employee you can only offer them work in the future if they are happy that it will be more irregular and sporadic than before.
What is a reasonable time frame for a roster to assign casuals to without it being a firm, advanced commitment for regular work?
A reasonable time frame would be weekly or fortnightly. In the case of Mr. Rossato, he was sometimes rostered on up to 7 months in advance, which is considered unreasonable.
Want more?
If you're looking for more information on how to remain compliant, we've created a guide to help you. Australia has one of the most complex employment law systems in the world, so it's important you know your obligations to stay compliant. Download the Essential Guide to HR Compliance here. 
The essential guide to HR compliance