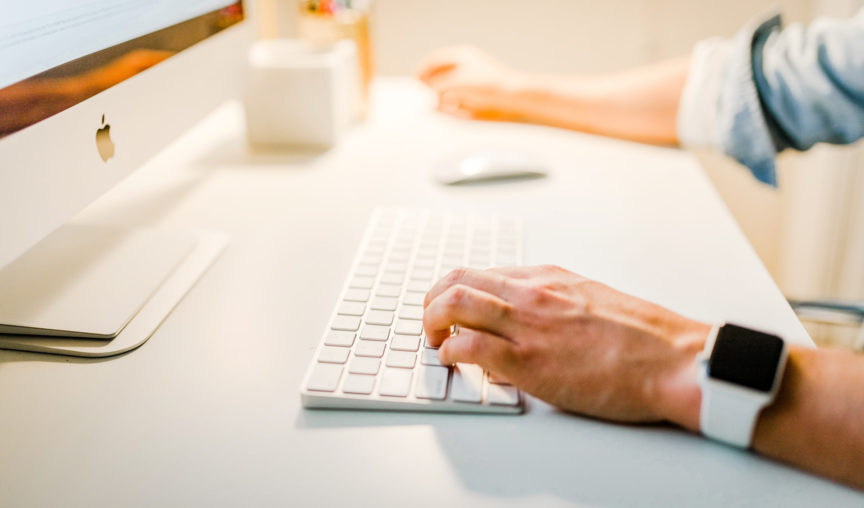 You've defined your employer brand and employee value proposition (EVP). Great job, congratulations! What's next? Let's put it into practice, how do you use employer brand and EVP to attract standout candidates to your job ads? Moreover, how do you amplify it to attract passive candidates you may be searching for? This is not an easy task, especially if you're competing for talent with large companies backed by huge budgets. Let's chat about smart ways to use your employer brand and EVP to attract the right people and top talent.
Need Proof First?
If you need some stats to confirm the importance of employer brand, we've got you covered. LinkedIn's 'Employer Brand Statistics' report highlighted significant impingement on organisations that fail to have a strong employer brand. Ultimately influencing a potential candidate's decision to engage with your business, this research revealed the following:
The #1 Obstacle for candidates looking at job ads, was not knowing what it is like to work for the company
Candidates trust the company's employees 3x more than the company to provide credible information on what it's like to work there
A whopping 75% of job seekers consider an employer's brand before even applying for a job
52% of candidates first seek out 1) the company's sites and 2) social media to learn more about an employer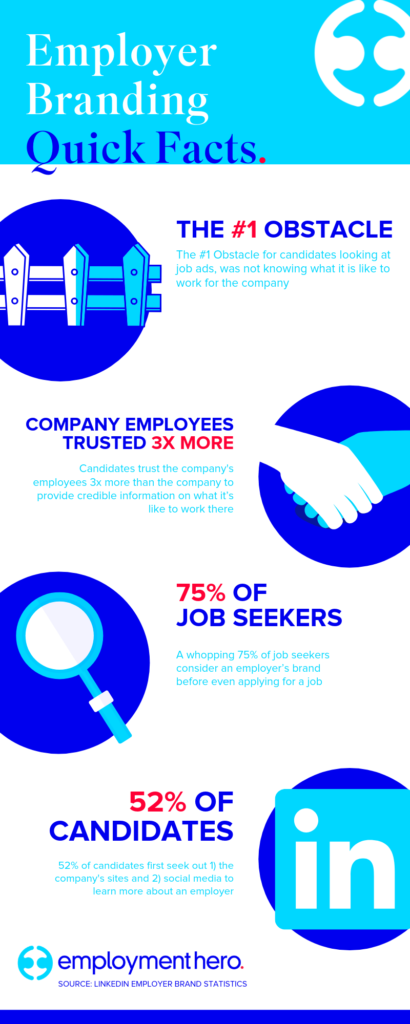 With these statistics front of mind, let's look at how different strategies you can implement in your business to make sure you're showcasing your employer brand and EVP in the candidate search.
Strategy 1: Showcase it!
Don't be afraid to be a storyteller. Storytelling is a lot more appealing than a "We're Hiring" post on Seek, LinkedIn or any other job board. If candidates can hear from someone doing the job they're looking to apply for, they're more likely to want to apply. You're essentially making the role and company 'real' in their eyes, helping them to picture themselves in amongst it all. Now, that's exciting! Encourage existing staff to share the job opening to their networks, with some commentary on their usual day-to-day. Make sure you're talking to your EVP in your job posting. Include a salary range, your reward and recognition initiatives and communicate company culture to help build a more compelling employer brand. Finally, allow the hiring manager to have ownership through the process. Involve them in writing the job ad to help describe the team the candidate will be joining. Hearing from the hiring manager is more compelling than someone random! The hiring manager is who the candidate will be reporting to and working very closely with if they get the job, so it makes sense to bring them into the picture as soon as you can.
Strategy 2: Create Content That Speaks to the Talent You Want to Attract
This may seem obvious. However, it is not as easy as it seems and requires a strong partnership and alignment between People and Culture and Marketing. Create content and videos that appeal to the candidates you are trying to hire. The first step in recruitment is creating your candidate persona. This is the representation of your ideal candidate, the one you are trying to attract, hire and retain. This persona is formed by defining the characteristics, skills, and traits that make up your perfect hire. A great example from us at Employment Hero is that we look for people who are driven and inspired by our purpose. Hence our videos and content are directed at attracting candidates who want to make employment easier and more rewarding for everyone (just as much as us!). We also showcase our values proudly in our job ads, in our Employment Hero app and on our website. I believe every company should be doing this. We've made it really easy to have your values front of mind for your own company by adding the Company Values tab.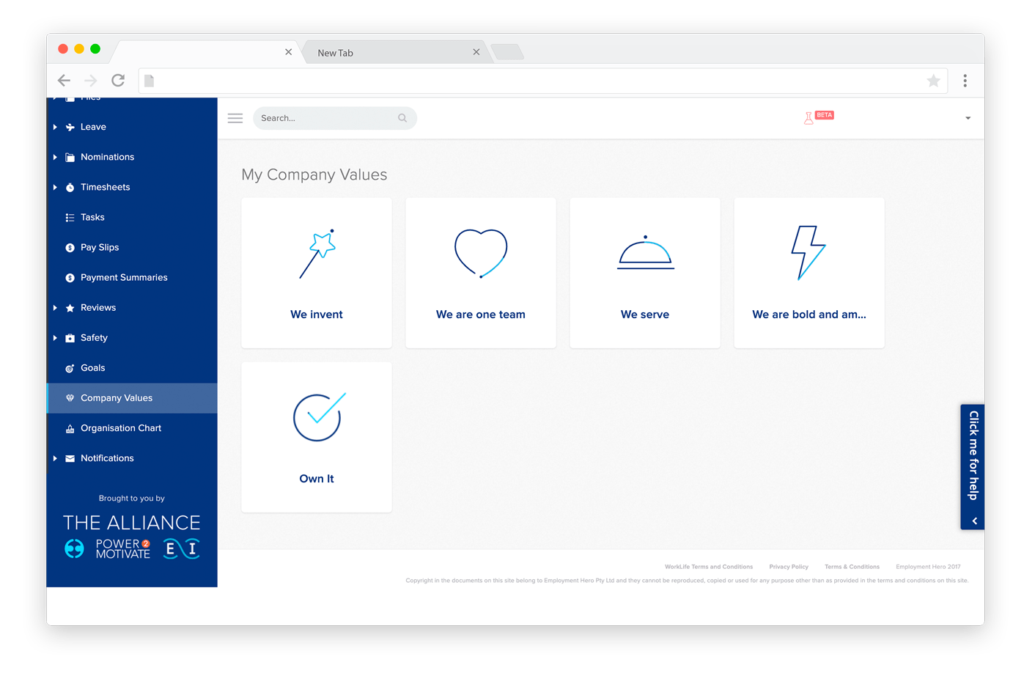 Strategy 3: Honesty & Authenticity
Fostering these two attitudes are key to attracting the best talent who will both add to your culture and grow your company. If you're not honest, you risk losing talent you have hired early (after spending all of that time & money on attracting them!). It's not just the People and Culture team that need to adopt honesty and authenticity in the hiring process. Make sure you also train your hiring managers to practice these attitudes. For example, at Employment Hero, we are completely upfront about the fact that we move fast and are all owners of the company. If a candidate prefers process and doesn't see fast as a fit – that is their decision to make. It is best for everyone to have a candidate self select out if they feel that they won't make a fit with your values and cadence of working. Having them walk away as a brand advocate is also key. Make sure no matter what the outcome is, that your candidates leave with a great experience… people talk
Strategy 4: Employees as Advocates
If you've got a solid employer brand and EVP, your employees will naturally progress to becoming employee advocates. What is employee advocacy and how can you speed up the process? Employee advocacy is the promotion of a business by its own staff members. This form of promotion has been revolutionised in recent years through the increased use of the internet and social media. Having your employees share their experience of working for your business is easier than ever. So, join the 31% of high growth firms using employee advocacy to increase their employer brand using some of our top tips.
1. Social Media Advocacy
Social media has completely changed the way brands can utilise employee advocacy. Your employees spend a lot of their free time on social media – whether that's Facebook, Twitter, Instagram or other social networks. So if you can incorporate social into the equation when it comes to producing brand ambassadors out of your employees and you're in for a win. Getting your employees to share articles from your blog, pictures around the office or other types of content onto their own social networks can significantly improve your reach and gets your brand in front of people you would never normally be able to reach (unless you have a hefty social ad budget!) All of your employees will be part of different and unique Facebook pages, Linkedin groups or … which will give you access to a target market you never thought, or had the capability to reach before. The reason social media advocacy works so well is because people trust content and recommendations from people they know, much more than they trust marketing messages from companies they may not know much about. Leverage your people and their people.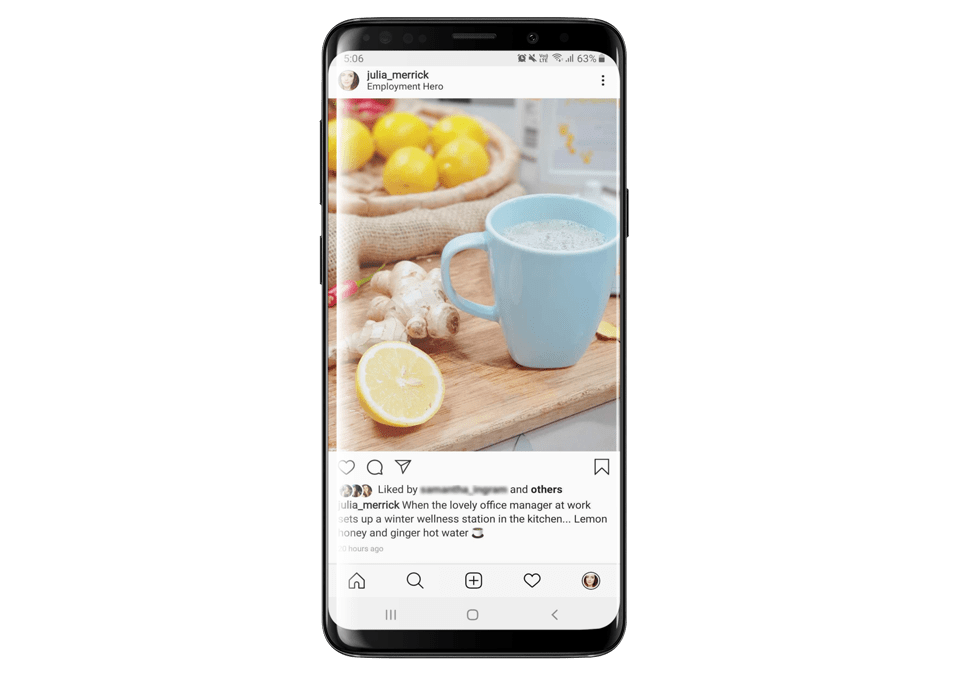 2. Company Branded Merch
Company merchandise or swag is an old school employee advocacy tactic, but it still works today. Giving your employees free shirts, keychains or other usable items provides people with a way to show off your brand without even trying. Any time employees wear a t-shirt or use a water bottle, they are advocating on behalf of your brand. It's free advertising and your employees get some freebies too, so everyone's a winner. We recently invested in some Employment Hero Macpacs for our team here at the Sydney HQ. It's great to see people from all over the business wearing their jackets proudly on their commutes, to important meetings and or just when they're out and about.
3. Glassdoor Reviews
Glassdoor is a powerful tool for your employer brand. Getting employers past and present to review their experience working for your business is a great way to showcase what you offer. They will also supply people with an unbiased perspective of what your business is about. As with every open review site, something this can skew negatively. But as long as you are open and honest in your responses to all reviews – whether they're positive or negative – it shows you are a business that cares.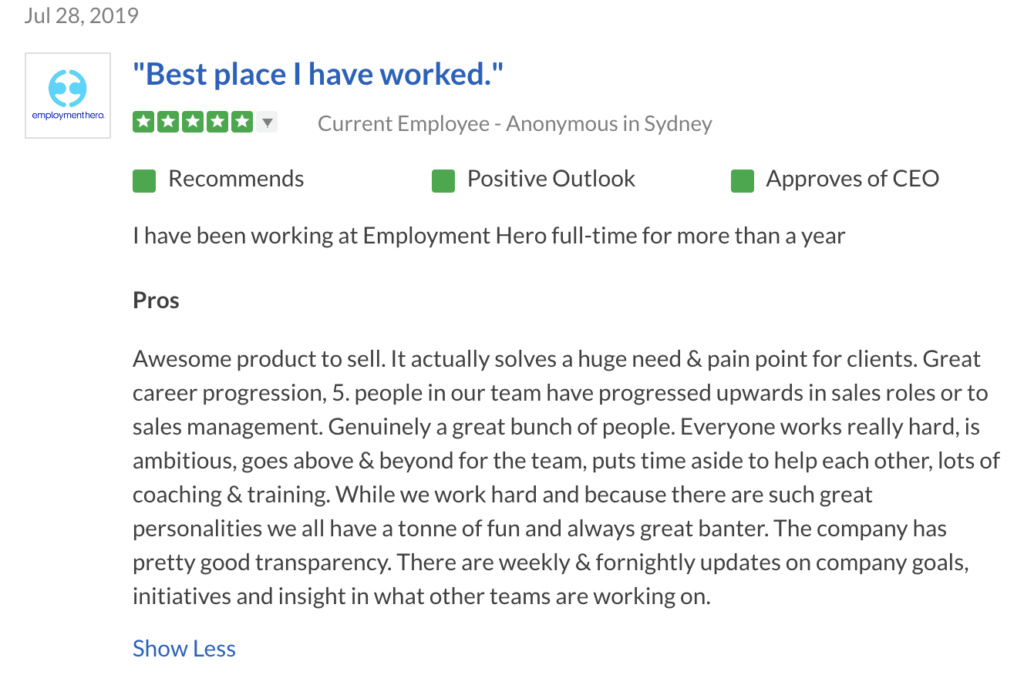 4. Build Out Your LinkedIn Careers Page
When was the last time you took a good look at your Linkedin Careers page? Do you even have a Linkedin Careers page? In all fairness, a Linkedin Careers page may not be as vital for some companies as others. However, if you can leverage social media for your employer branding presence more, why not start? There are two main parts to your company careers page: Life and Jobs. These two tabs help to show candidates who you are and the jobs you have available. Please note that pages for Search and Staffing companies will have a What We Do tab instead of the Life tab. If you'd like to find out how you can get started and how to edit these pages, Linkedin have a bunch of handy resources which you can check out here. Our Careers page has an intro video, showcases our founders Ben and Dave, some lovely company photos, employee perspectives and testimonials!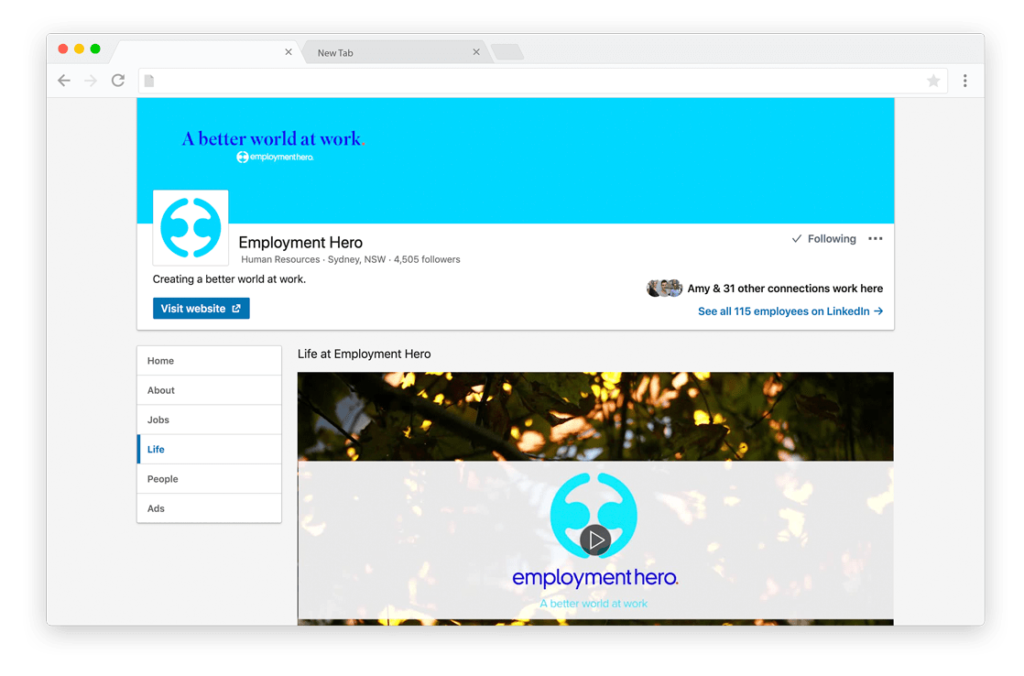 5. Networking and Meetups
Sometimes showing up and being present is the best way to get your employer brand out there. Reach out to your star employees and ask them to attend events and meetups for networking opportunities. This is a perfect fit for employer branding because peers relate better to each other. It's more natural for someone to be at an event that is relevant to them and spruik the company they're from to others. Compare this scenario to you as a recruiter or people and culture professional looking for talent, and you can see which one works better. Remember, your employer brand is your reputation. Ask yourself how you can create employee advocates that promote your company in a positive light.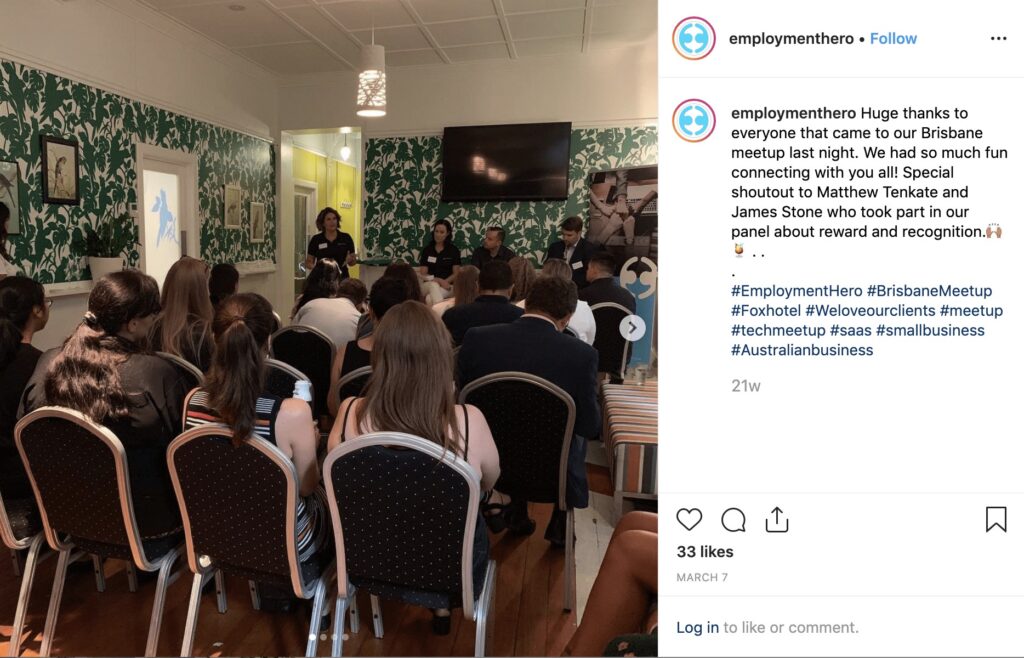 The Key Takeaways
You'd be forgiven for feeling overwhelmed by everything I've just covered here so I'll try and summarise the important points for you.
Your employer brand is your reputation
Your employee value proposition (EVP) is your offering
Strategy 1: Showcase it! Build up your employer brand backed by strong EVP
Strategy 2: Create content that speaks to the talent you want to attract
Strategy 3: Honesty and Authenticity from start to finish with candidates
Strategy 4: Employees as advocates. By leveraging a number of key channels, your employees will soon become your greatest advantage in getting your employer brand out to market.
If you'd like to know more about employer brand and EVP, watch me and Katie from Uber chat about this very topic. In our webinar, 'Employer Branding: The Secret to Attracting and Retaining Exceptional Talent' we'll cover:
What employer brand actually is and why it's now essential to adopt a strategy
How you can use employer brand to attract and retain extraordinary talent in a highly competitive landscape
How to create an excellent candidate experience, so that even non-hires become brand advocates
Working with marketing to develop your unique employee value proposition (EVP)

Watch now.