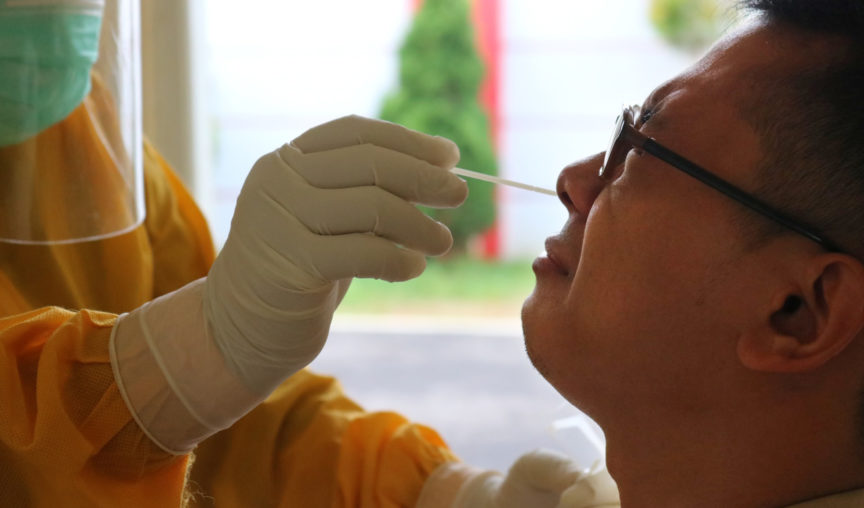 Five years ago Employment Hero barely existed. The team could fit into a corner of an office in a single location and everybody knew the names of their colleagues' partners and pets. Today we're 200 staff across 3 countries, supporting over 5,000 companies and their 200,000 employees with a business-critical system. And then there's a pandemic.
Pulling the plan from the draw
At this point in the current COVID-19 outbreak, it appears that the majority of people are unlikely to be directly affected by the health consequences of the virus. Perhaps the greatest factor driving current events is uncertainty. We just don't know the extent or duration of the social, educational, economic or health impacts on our lives and our communities.
Uncertainty is a feature common to most situations when business continuity is at risk . . . and that's why planning is critical.
We originally developed our business continuity plan (BCP) four years ago when we were still a relatively small company. As we've grown in size and complexity, we've continued to evolve our plan. Although it was relatively basic and didn't specifically address issues surrounding a pandemic, it was a starting point. It provided a solid foundation on which we could build and having it in the draw gave us a running start.
People, people, people
A lot of BCPs resemble disaster recovery plans with a focus on systems and technology. My approach on each occasion we've discussed continuity is to start with our team members and our clients. Ultimately our BCP is about ensuring we can maintain the welfare of our team and continue to support our clients. Anything that distracts from those two goals should be heavily scrutinised. Given the nature of a pandemic, looking after the health of our team is doubly important. So when we had our first high-risk encounter, we made the decision to trigger our first work from home (WFH) day. Three days later the test results for our colleague came back negative – thankfully! – but by that stage community spread was following the same pattern as other countries and we decided to stay WFH. In terms of readiness for enacting a plan, we started from a powerful position for continuity preparation because of two core strengths: Our culture and our technology.
Culture and the Readiness Mindset
The culture of an organisation is a massive determinant of how effectively you can enact a plan during a crisis. It is impossible to perfectly plan every detail for every scenario. Prescriptive plans and checklists can be helpful but have limitations. The key is communication and encouraging team members to take responsibility for their personal readiness. Our goal is to have a team that's ready to deal with any situation. At our usual Friday All Hands (our weekly team-wide meeting), in what turned out to be the last one prior to going to WFH, we had a conversation around what was happening and what was likely to happen over the coming weeks. Recognising that WFH was only a matter of time, we talked through what that would require and encouraged people to look at their office desk and envisage themselves working from home. Where would they be? What equipment did they have? What didn't they have? If you're not familiar with the concept of readiness mindset there's plenty of resources online. Some of the key principles are;
Uncertainty is inevitable

; you can't anticipate everything

The ability to absorb and adapt to changing situations

will give you the biggest advantage

Focus on objectives;

provide the

"what and why"

and leave the "

how

" to the team
Technology is the enabler
Thankfully, we're ideally placed for remote working because we built our business on cloud technologies. The Employment Hero application itself runs on Amazon Web Services here in Sydney. AWS offers world-class continuity for both the physical infrastructure and the stack that keeps the Employment Hero application running. Our CTO Dave Tong is responsible for the availability of the Employment Hero platform. He personally oversees disaster recovery drills and receives automated alerts if operating or performance metrics move outside of acceptable parameters. This early warning system has a habit of interrupting Dave and his team at all hours, but that's the vigilance required to maintain availability and performance at a level our clients expect. Naturally, Employment Hero takes care of our HR, payroll and benefits for our team which is really important in maintaining team morale during periods of uncertainty. Our Company Feed with Announcements, Shout Outs and Recognition Awards are a great way to keep the team connected. We use Salesforce for our CRM and cloud version of Netsuite for our accounting and finance needs. Both have strong continuity and recovery. Finally, we use a variety of cloud-based collaboration and productivity tools to enable our team to work from anywhere, anytime. If a business is looking to go down this route (and I suggest you do), check out Slack, Google's suite for email, documents and spreadsheets. For project management needs, look to tools like Asana. If you're an Employment Hero client, you can expect to see some additional features to support remote working in the coming months.
Playing the long game
So with our systems and people prepared, our team working well remotely, and collaborating using the digital tools outlined above, the focus shifts a little. One of the key challenges of working remotely is isolation and loneliness, the feeling of not being connected with your colleagues. We've set up daily routines for each of our teams to have morning virtual huddles using Hangouts and Slack calls. The focus of those huddles is to check in on everyone's health, to connect at a personal level and then to organise the day. The teams aim to deal with any issues that need to be resolved to keep the day productive and also identify and escalate emerging issues. In addition, we have virtual chats set up throughout the day where everyone is encouraged to drop into a WebEx, usually with a cup of tea or coffee and make small talk. Our planning has now moved to the next phase which in this particular instance is preparing to deal with rising absenteeism from illness. We've performed a review of each team and functionality and assessed:
Current capacity:

how stretched was our team prior to the impact of moving to WFH and the potential impact of flu-related absenteeism.

Substitutionally:

how large or small is the team, who is cross-trained and can provide flexible cover, where are the key person risks where only one or two individuals have a particular skill or access to tools

Outsourcing:

which partners from our network can we cooperative more closely with, which agencies can give us back-up for key functions, what productivity tools can we implement to reduce the workload on our team

Impact of school closures:

where are the parents in our team and how will they be affected when the schools close.
I hope this has provided some insight and guidance on setting up a business continuity plan. The team have also pulled together a number of key resources (including an example of a business continuity plan checklist) here.
---
Suggested reading: