The start of a new year is exciting. You're well-rested from the holiday break and ready to tackle the year ahead. You've come back with a fresh pair of eyes and a piggy bank full of new ideas on how to take your long term HR strategy to the next level. We all know that the role of HR and people management is changing, so if you need a quick refresher on what you can expect to see in human resources land in 2020, read our blog on HR and people management trends for 2020 here. With the end of January already upon us and your initial new year HR audit complete, it's time to start strategising for the year ahead. By planning long term people management strategies at the start of the year, you'll have crystal clear vision for your 2020 goals and how to achieve them. If you're looking for a long term HR strategy that can contribute to business success, you're in the right place. Read on as we share what you can do after you've completed your start of year HR audit that will give you that competitive advantage. If you want to go back to basics, we're holding a digital masterclass with people and culture expert, Alex Hattingh. During the 1-hour class, she'll take you through how to focus on what really matters in 2020. The masterclass will cover topics including:
HR foundations

How to make people and culture goals that align with the business

Learn how to maintain focus

Rising HR trends for the next decade and long term HR strategy
If you want to learn from the best of the best, sign up below and make 2020 your best year yet!
Back to basics: The HR Audit
If you're a little rusty or not vibing the whole HR audit thing, let's go back to basics real quick. The beginning of the year is the perfect time to conduct a review of your HR processes and compliance. While these should continually be reviewed, it's important to assess them at the start of each calendar year. Human resources audits are an effective way to review your current people management processes and obligations. By conducting an audit, you will be able to update any legalities and also see where improvements can be made. According to Australian HR Institute, common areas to complete a HR audit include:
Compliance

Record keeping

Remuneration

Performance reviews

Policies and procedures

Health and safety

Security
Setting 2020 goals
If you're looking for information on how to introduce a goal-setting framework so you (and your entire team) can plan your 2020 goals effectively, we suggest giving thought to OKRs (Objectives and Key Results). They're a transparent way to keep your team accountable and motivated, whilst ensuring that your goals are 100% aligned at an individual, team and company level. If you're looking for an all in one HR software that includes a visual OKR feature, get in touch with us today. We can walk you through how Employment Hero can help simplify and align your company goals so you continue to create a team of engaged, high performers.
Designing the employee experience
When it comes to business, your employees are everything. They keep the wheels turning and are the heart and soul of everything you do. But have you ever thought about the experience they have as an employee? From acquisition to onboarding, training and recognition, there's so many pieces to the employee experience puzzle that can set your workplace above the rest. When designing the employee experience, it's crucial you map out every stage of the employee lifecycle and visualise your ideal scenario. This allows you to create the perfect recipe for your employee experience.
An example of a designed employee experience
1. Attraction: Work with marketing to have a strong employer branding presence across social. Using social media and employee advocacy to recruit top talent to your business is a great way to keep your candidate funnel full. 2. Recruitment: Having a set interview process that ensures you hire the right person. This may include candidates having to complete a task or assignment. 3. Onboarding: Ensuring that the onboarding process includes information about their specific role and the wider organisation. It might also see you start new employees in a cohort instead of scattered days so they can complete induction together. Beyond the more technical parts of onboarding, consider 'surprise and delight' elements such as branded company merch and organising a special lunch with the hiring manager. 4. Development: Encouraging your employees to access online training and attend industry events that will improve their skills. Setting up an annual self-learning fund for each employee could be a good way to do this. 5. Retention: Creating professional development plans for your employees and rewarding them for great work. Using a goal-setting framework like OKRs and a well thought out career plan can make all the difference. 6. Separation: Create a way to support your employees through the exit process. This could be by a formal exit interview so you can improve and learn from experiences.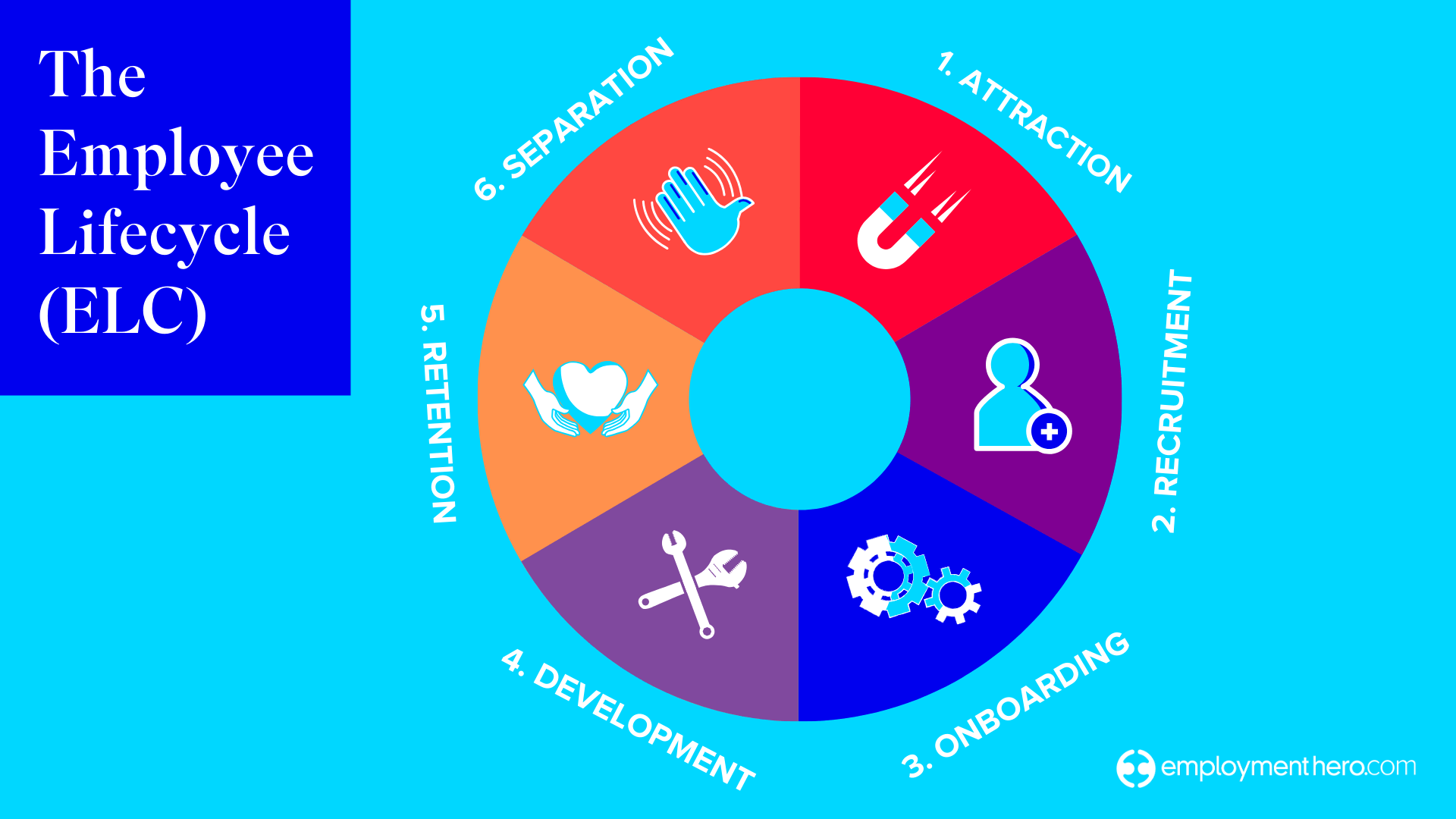 Employee Value Proposition (EVP)
If you're not sure what an EVP is, it's the balance of rewards, benefits and culture that the company can offer, in return for amazing performance. In saying this, it's important to remember that your employee value proposition extends beyond perks and benefits. If you're looking to improve your EVP, we recently did a webinar with Uber. It covers the ins-and-outs of employer branding, how to develop a unique EVP, and how to hire and retain extraordinary talent in a highly competitive market. You can watch our webinar here.
Why should you care about improving your EVP?
It's an important piece of attracting top talent to your business. If you present well to a potential star candidate, they're going to want to work for you. It makes recruiting talent a whole lot easier. You might also even find that your time to fill roles decreases significantly. According to a study by People Scout, "when organisations live up to their marketed EVP, new employees arrive with a higher level of commitment at 38%, compared to organisations that don't live up to their marketed EVP, which are at just 9%". When you get your EVP right and have star talent in your business, you can expect greater business growth as they'll be more engaged in their role.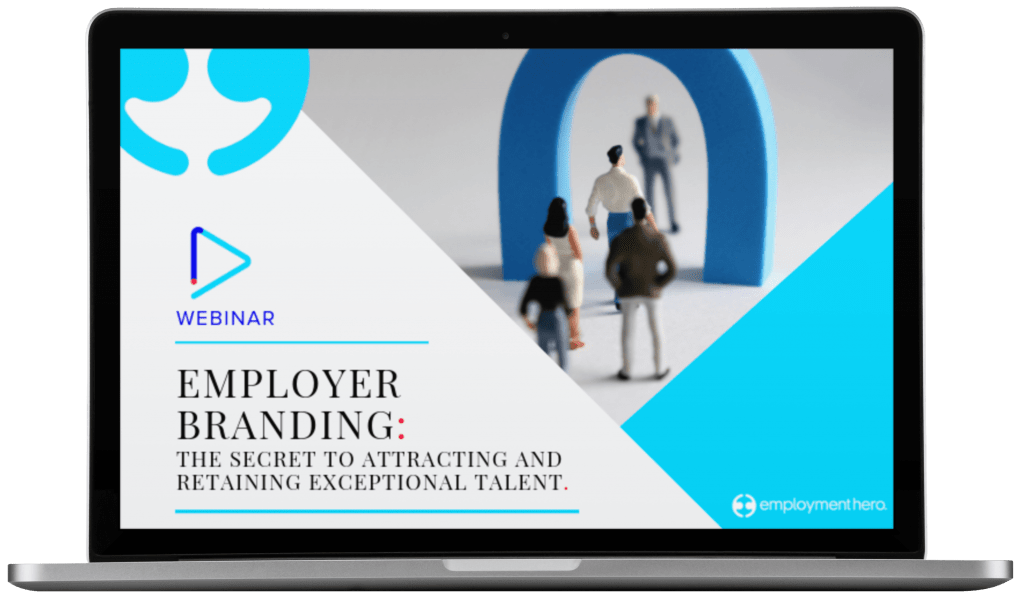 Implementing HR tech
If you're looking to reduce the amount of time you spend on manual admin tasks and get strategic in your day to day, HR tech can help you. By implementing a HR tech system like Employment Hero, you can reduce the amount of time you spend on admin tasks by up to 80%. Just imagine no longer having to manually onboard an employee or keep employee files in dusty old filing cabinets! It's also a great piece of tech to add into your long term HR strategy!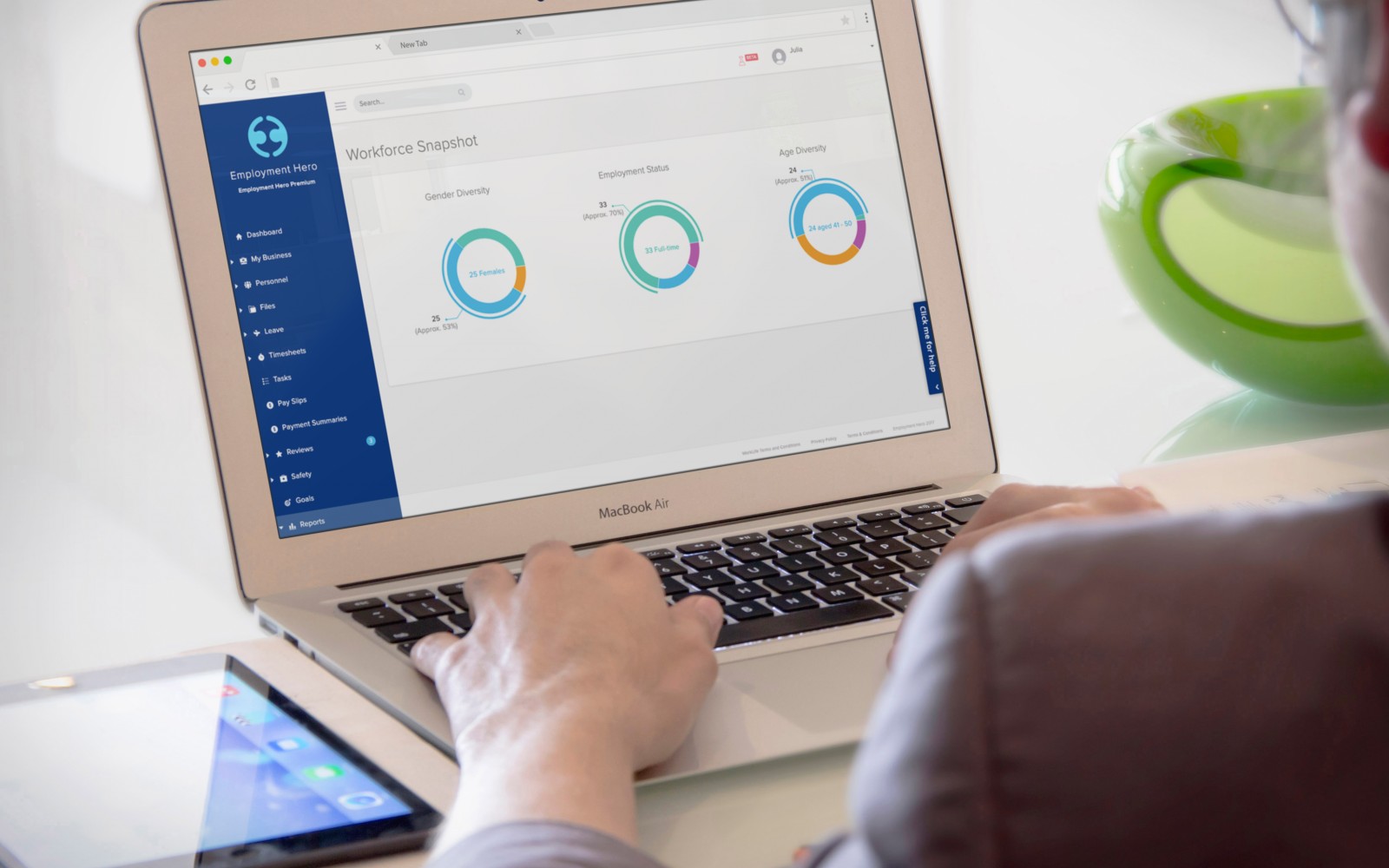 Developing professional development plans for employees
According to LinkedIn's 2018 Learning Report, a massive 93% of employees said they would stay at a job longer if the company invested in their learning and development. This is a sign that the majority of employees place this as a top factor when determining whether or not to jump ship. But the benefits aren't just for the employee. Creating a professional development plan for your employees is a two-way street and a vital piece of your long term HR strategy. When you have acquired top talent and develop their skills even further, you'll have star employees that will be just as invested in your company, as much as you're invested in them! You'll also save money in the long run, as you won't face the hidden costs of recruitment associated with employee turnover. Saving costs, developing your team and giving your employees what they want? It sounds like a great strategic HR move to us!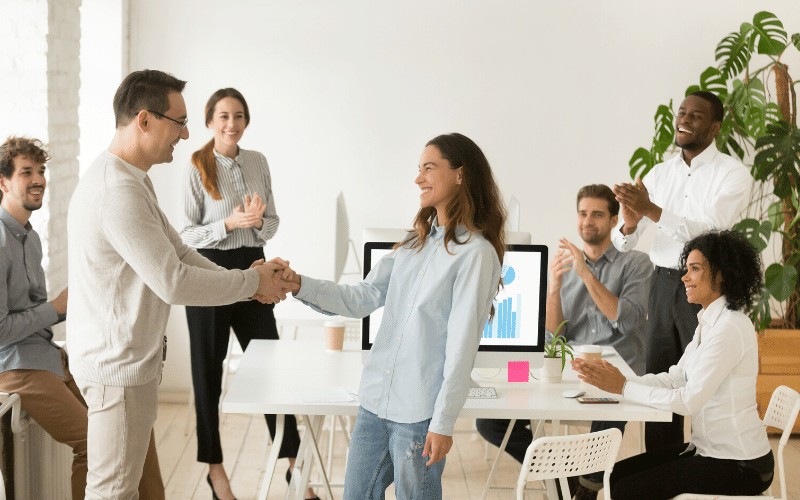 Improving employee advocacy
Your employees are your best cheerleaders, so it makes sense to use them to leverage your brand. Whether it's by incorporating employee advocacy into your EVP strategy, or getting your teams' LinkedIn profiles up to speed (hello branded cover images and profile pictures!), there are many ways you can leverage your employees' professional networks. According to a study by Bambu, social media is the most cost-effective place to reach new and potential customers, so we say this is something you might want to get on board with, and pronto! While employee advocacy strategies are a fairly new concept, they're beginning to gain momentum. With this being said, those who take advantage of employee advocacy will be the ones reaping the rewards!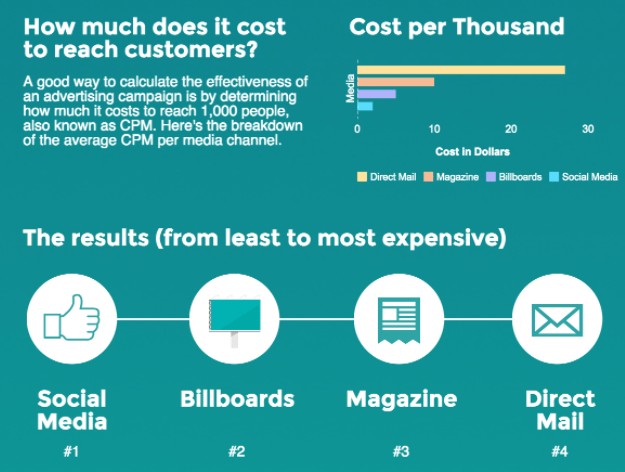 Image source: Bambu
What are the benefits of employee advocacy?
Improves the company's social media reach

Attracts new business and potential clients

Improves company culture and office buzz

Improves retention rates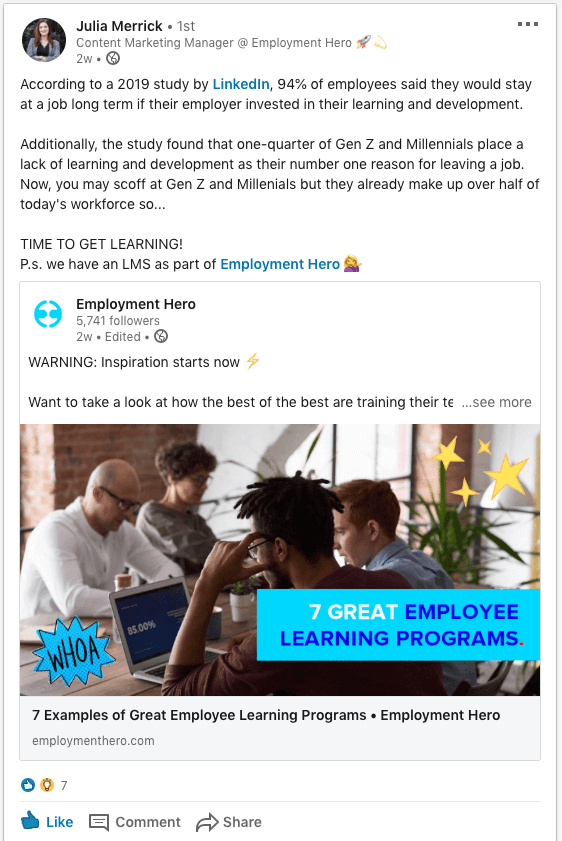 Gen Z talent acquisition and retention strategy
Gen Z are beginning to enter the workforce, so it's important you have a long term HR strategy in place to attract them. Born between 1995 and 2015, Gen Z'ers are different from previous generations that have entered the job market.
Why is it important to have an acquisition strategy for Gen Z?
While Millennials have been in the spotlight for many years, we're beginning to investigate the traits of Gen Z. By 2020, it's expected that they will make up 24% of the workforce, and they'll continue to flood the job market. With Gen Z entering by the masses, it's important you know how to hire and retain them. Gen Z have grown up around technology and are naturally tech-savvy compared to their older counterparts. This alone changes how you should recruit Gen Z. According to a study by LinkedIn, Gen Z characteristics are:
Tech-savvy

Risk adverse

Independent

Competitive

Open minded
As Gen Z are naturally tech-savvy and connected on social media, we would suggest advertising job ads with social media first approach. We could even see Tik Tok become the 'it' place to recruit top talent from Gen Z!
The wrap-up.
This is the perfect time of year to start looking into long term HR strategy. From implementing an HR automation system like Employment Hero, to getting prepared for the influx of Gen Z candidates you'll be recruiting for in the future, now's the time to get planning.
Want to learn more?
If you want to learn more about how to set goals for the year ahead we suggest OKRs. We've created this ebook that includes all you need to know and how to implement them in your business. If you'd like to learn more about HR automation, get in touch and one of our small business specialists can show you how Employment Hero can help!