Do you remember the last time you caught up with your direct report to discuss how they're going? If it's been more than a fortnight ago, you're missing out on all the benefits associated with having regular 1:1s. If you're new to the concept of 1:1s and are sitting there scratching your head at the thought, we've written a handy introduction to 1:1's to help get you up to speed. In here, we share how to run a productive 1:1 and also include some possible questions to ask. All in all, it's designed to make you a 1:1 pro in no time at all! Ready to dive in and learn the benefits of implementing 1:1s? Hint: They can help take your team's performance and engagement to the next level! Pro tip: If you're not a manager but work in the people and culture space, keep reading for points to communicate with your leadership team.
1. Improves communication
We all know that frequent communication is the key to building a high performing team. When your team is open and honest about their work and current roadblocks, engagement and output naturally improves tenfold. There's no denying that these days, we're busier than ever. Sometimes it can be easy to get caught up in work and deadlines, and that means that regular communication slips off the agenda. One of the benefits of having 1:1s is that you have a dedicated time each week to go through how your direct reports are feeling. It's also a great opportunity to discuss any challenges they're facing either personally and professionally.
2. More engaged employees
If you're finding your team aren't as engaged as they once were, 1:1s could be just the thing you need to ignite their excitement for work again. With approximately only 26% of the workforce engaged in their roles, pencilling in some time each week to boost engagement seems like a no brainer!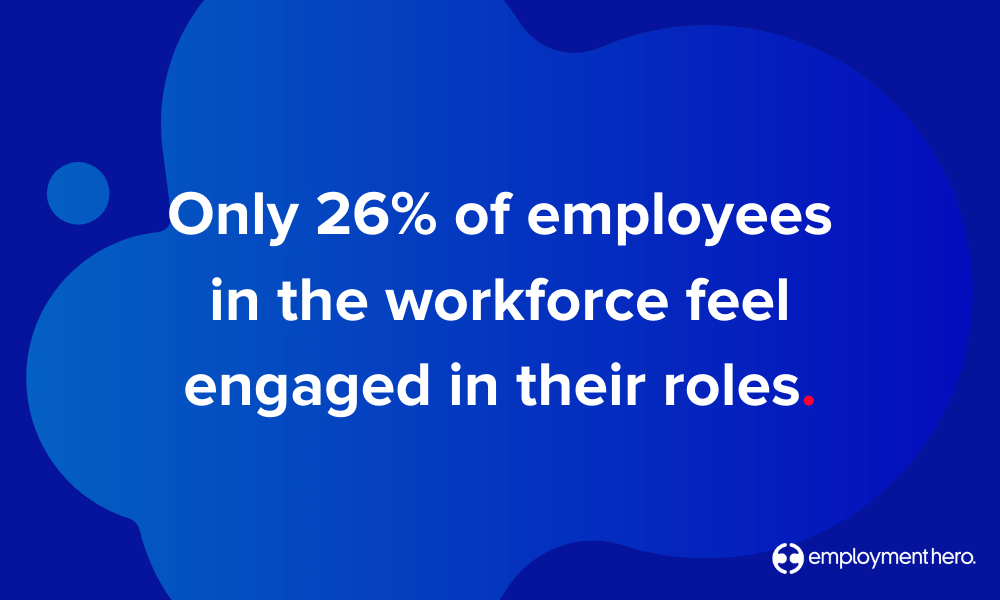 When you schedule in regular 1:1's, your team is more likely to feel engaged with the work they're doing and the company as a whole. Regular 1:1s ensure that your direct reports feel heard and valued in their role and by adding structure to your meetings, you can achieve just that. By having five questions for your direct report to answer, you can identify their roadblocks and provide practical solutions to help them meet their targets and goals. The result? High-performing, motivated and innovative team players that are always willing to go above and beyond… Sounds like a dream, right?!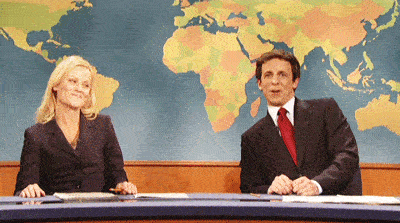 My direct report and I after a productive 1:1 session.
3. Improves productivity
When you look at 1:1s from a holistic perspective, they're designed to help your team be their best. Whether you use 1:1s to talk through how your direct reports' week has been or simply set goals for the week ahead, the ball is in your court when it comes to deciding what works best for you and your team. At the end of the day, 1:1's, allow you to reflect on the past week and discuss what did and didn't work well. Remember, your role as a manager is to provide guidance and act as a source of inspiration to your direct report so they will feel empowered to be productive. 💡 Top tip: During your 1:1s, write a to-do list of tasks you want to achieve in the next week and then review them in your next session. It's a great way to stay motivated, especially in busy times.
4. Builds trust and improves professional relationships
When you regularly catch up with your direct report, they should feel a stronger sense of trust with you. This allows for transparent conversations to be had and realistic steps put in place to overcome challenges. Don't forget that managers are a role model for their direct reports so the more trust, the better! Without regular 1:1's in place, your direct report might feel as though they can't talk to you about issues they're facing and this is the last thing you want. You may never understand their challenges or roadblocks they're experiencing because they feel as though they'll be judged. In the workplace, trust is everything. Low trust can be detrimental to company culture and ultimately lead to high staff turnover, and no one wants that.
5. Allows for career development discussion
Career growth and development is critical for keeping your employees engaged. However, a recent study found that only 29% of employees are 'very satisfied' with their current advancement opportunities in their workplace. Traditionally, career development and progression opportunities were only brought up once a year at annual review time. This can be incredibly frustrating for a direct report — especially if they're waiting an entire year to discuss next steps. The result of not talking about career development? They'll walk out the door and straight to a competitor who values professional development opportunities. Small things like discussing where they'd like to be in six months can make all of the difference. You can start this discussion by asking questions around skills they'd like to improve on and what their dream position would be. From here, you can put a clear action plan in place so they can actively work towards their career goals. 💡 Remember: By encouraging your direct report to regularly think about their career goals, they'll be more motivated to achieve them.
6. Allows for goals to be proactively set and monitored
Having goals in place can help guide your direct report through their career. Remember, one of the benefits of 1:1s is the ability to check on progress regularly. Time and time again you'll see employees swimming through their role, with no clear direction or career drive. This can often come down to a lack of direction or having goals that aren't clearly defined. This can lead to disengaged employees who are left feeling uninspired in their role. This is not a great place to be as it can often do more damage to the company than good.
💡
Looking for a goal framework?
Objectives and Key Results (OKRs) could be just the thing your team needs. Championed by some of the biggest companies in the world, OKRs are a transparent way to set ambitious goals and strategically align them across the entire organisation. You can learn more about OKRs here or get in touch with one of our small business specialists who will walk you through how OKRs in Employment Hero can help your team.
The wrap up
Sometimes it can be easy to underestimate the importance of regular catch-ups with your team. Ultimately, 1:1's can improve communication, build trust, improve productivity and allow for career development conversations. By introducing 1:1's into your workplace, you'll be able to experience all the benefits associated with them. So go on, get started!
Interested in learning more about the benefits of 1:1s? Here's some further reading.
👇