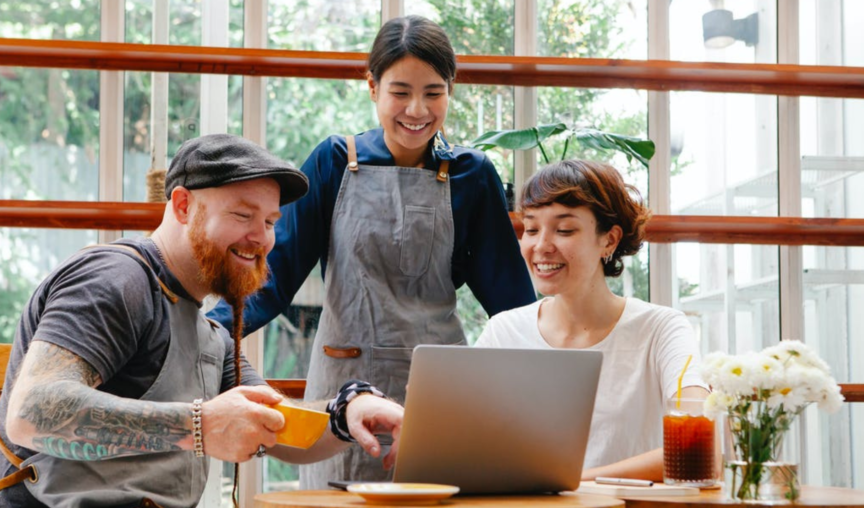 The Fair Work Commission Annual Wage Review 2021-22 decision – aired at 10am, 15 June 2022
Key takeaways:
Increase of 5.2% in the National Minimum Wage
Increase of 4.6% in Modern Awards
Get ready for super changes from 1 July
Some important payroll changes are coming for Australian employers from July 1, including changes to the National Minimum Wage, Modern Award system and super rates. Considering EOFY administration and finalisation events are creeping up on us (due 14 July for most businesses), there's a fair bit for Australian businesses to think about over the next few weeks. 
Increase of 5.2% in the National Minimum Wage
The Fair Work Commission has handed down a 5.2% increase to the national minimum wage, equating to $40 a week. This decision will affect roughly 2.7 million workers. 
This ruling was made off the back of changes to Australia's economic context, in particular, the sharp rise in inflation and cost of living, resulting in real wage reductions for award-reliant workers, many of whom are low-paid. 
"Taking all the relevant considerations into account, we have decided to award an increase of $40 per week to the national minimum wage, which amounts to an increase of 5.2%.
"The national minimum wage will be $812.60 per week, or $21.38 per hour. This level of increase will protect the real value of the wages of the lowest-paid workers." Fair Work Commission president Iain Ross said.
Prime Minister Anthony Albanese has also voiced his support for the increase, stating that "It makes a difference to people who are struggling with the cost of living, and it justifies our position that we took in making a different submission to the Fair Work Commission, that said we did not want people who are on the minimum wage to go backwards", at the first regional cabinet meeting in Gladstone. 
Increase of 4.6% in Modern Awards
The Fair Work Commission has also announced a 4.6% increase in the modern award minimum wages, subject to a minimum increase of $40 per week.
"The proposed national minimum wage, and our assessment of all of the other relevant considerations, have also led us to award an increase in modern award minimum wages," Iain Ross said.
"In most modern awards, the effect of our decision will be that the 4.6% adjustment will cut in at around the C10 or trade level classification rate and the flat $40 increase will apply to the lower classifications… Given the current strength of the labour market, the adjustments we propose will not have a significant adverse effect on the performance and competitiveness of the national economy."
At 4.6%, the increase in the Modern Awards minimum wages this year is significantly higher than in previous years, due to the unusual economic circumstances.  
When do the Annual Wage Review changes come into effect?
The Act states that, excluding exceptional circumstances, variations to a National Minimum Wage (NMW) order and Modern Award minimum wages arising from a review are to operate from 1 July in the financial year following the Review.
This means that these changes are to be applied from the first full pay period on or after 1 July 2022.
Some Modern Awards will be delayed
The increase in Modern Awards will be delayed in the tourism, aviation and hospitality sectors, due to "exceptional circumstances" and the industries slower recovery from Covid. Changes will apply to the following awards from the first full pay period on or after 1 October 2022:
Aircraft Cabin Crew Award 2020

Airline Operations – Ground Staff Award 2020

Air Pilots Award 2020

Airport Employees Award 2020

Airservices Australia Enterprise Award 2016

Alpine Resorts Award 2020

Hospitality Industry (General) Award 2020

Marine Tourism and Charter Vessels Award 2020

Registered and Licensed Clubs Award 2020

Restaurant Industry Award 2020. 
"The Panel acknowledged that an operative date of 1 July 2022 will mean that some businesses covered by these modern awards will face 2 minimum wage increases within a 12-month period; but noted that those businesses have also had the benefit of the delayed operative date arising from last year's decision." Source: Annual Wage Review 2021-22: Summary of decision 15/06/22
Reminder: Get ready for super changes from 1 July
From 1 July 2022, employees can be eligible for super guarantee (SG), regardless of how much they earn. This is because the $450 per month eligibility threshold for when SG is paid is being removed. You only need to pay super for workers under 18 when they work more than 30 hours in a week.
The super guarantee (SG) rate will also increase from 10% to 10.5% on 1 July 2022. You'll need to use the new rate to calculate super on payments you make to employees on or after 1 July, even if some or all of the pay period is for work done before 1 July. The SG rate is legislated to increase to 12% by 2025.
Make sure you update your payroll and accounting systems so that you continue to pay the right amount of super for your employees.
How Employment Hero Payroll can help
All of this can be very overwhelming to wrap your head around, especially if most of your payroll admin is still manual. Employment Hero Payroll has built-in award interpretation for more than 120 Modern Awards to help you stay on top of your compliance. We'll keep track of all legislative updates so you can sit back and rest. Let your payroll software do the work for you. 
Disclaimer: The information in this article is current as at 15 June 2022, and has been prepared by Employment Hero Pty Ltd (ABN 11 160 047 709) and its related bodies corporate (Employment Hero). The views expressed in this article are general information only, are provided in good faith to assist employers and their employees, and should not be relied on as professional advice. The Information is based on data supplied by third parties. While such data is believed to be accurate, it has not been independently verified and no warranties are given that it is complete, accurate, up to date or fit for the purpose for which it is required. Employment Hero does not accept responsibility for any inaccuracy in such data and is not liable for any loss or damages arising either directly or indirectly as a result of reliance on, use of or inability to use any information provided in this article. You should undertake your own research and to seek professional advice before making any decisions or relying on the information in this article.