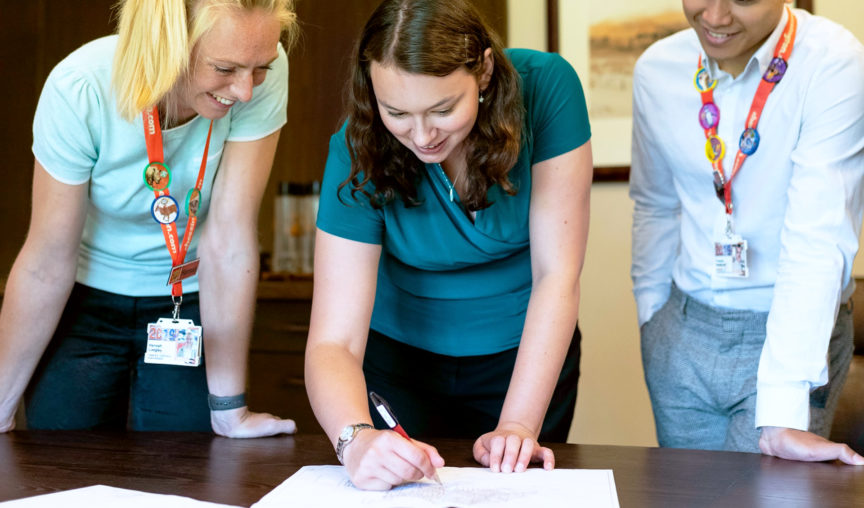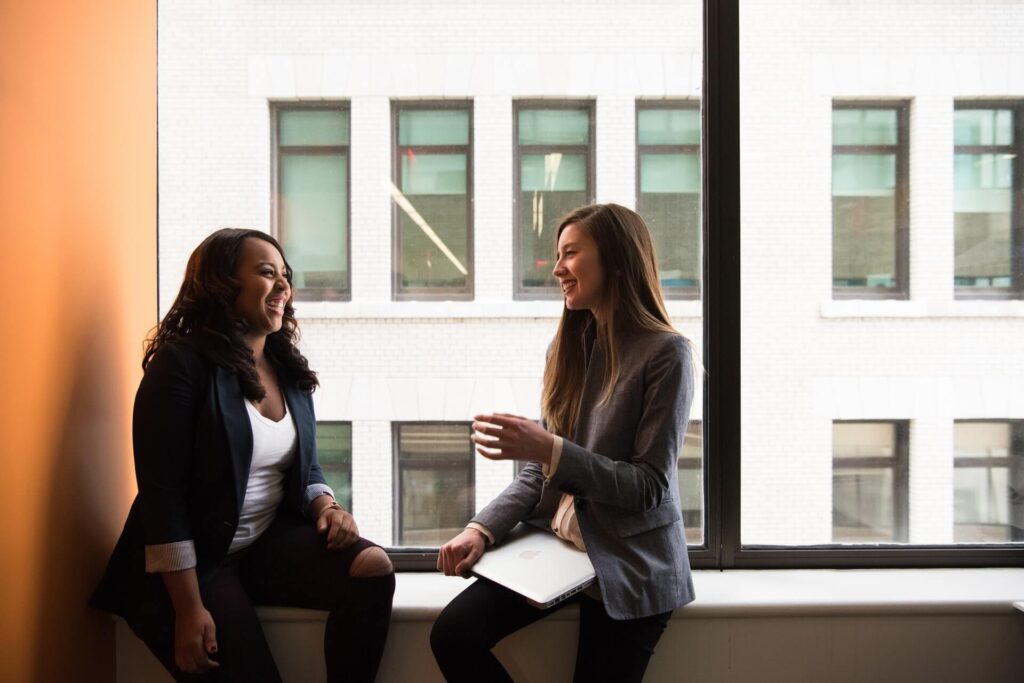 From recruitment through to retention, productivity through to employee engagement, having an affordable and clearly defined employee value proposition (EVP) will help set-up your organisation for long-term success.
Let's have a quick EVP refresher
EVPs are the combination of support, benefits and rewards that a business offers employees in return for their knowledge and skills. A strong EVP will help you attract and retain top talent whose values and goals that align with those of your organisation.
By combining branding with engagement, EVPs can create a sense of meaning for current and future employees, making your business a highly desirable place to work. According to Gartner, effective EVPs can decrease annual employee turnover by just under 70% and increase new hire commitment by nearly 30%.
For those of you who are new to the term EVP and are not entirely sure what they are, we recommend checking out this awesome article here. Our wonderful CPO – Alex Hattingh, will cover what makes for a successful EVP and why they are important to your business.
How do I start designing my employee value proposition?
Done well, a successful EVP will provide answers to the question – Why work with us?
It can facilitate strong employer branding that is vital to talent acquisition and retention, giving you that distinct edge over competitors. With that in mind, how will current and prospective employees know what makes working for your company so desirable if it's not communicated to them?
Your EVP needs to be clearly defined. Start by mapping out your EVP on paper, and be sure to tie in nicely with your company's mission, vision and brand image. It's important to continuously rework, redefine and articulate your EVP to new and existing employees. Monitor and listen to what works and what doesn't, that way you can easily identify what your employees' value and appreciate most.
You want to build a company people will love, one that will invest in their teams and stand the test of time. By prioritising your people's happiness, it sends out a powerful message to employees and customers alike. It's all about finding those sweet spots that encourage people to stand up and say "WOW!"
Before we get stuck in to EVP strategies, here are a couple of hot tips to help you get started
Clearly define your employee personas
Employee personas can help you understand what your people value and the type of experience you should be creating for them. This is the first step in truly understanding the various personalities, skills, experience, knowledge, behaviours and attitudes that drive productivity and performance.
With today's increasingly diverse workforce, every company has more than one type of employee. In fact, your business relies on different backgrounds and perspectives to understand customer profiles and facilitate innovation. Just like you would a customer, start by empathising with each employee target segment that is key to the EVP development process.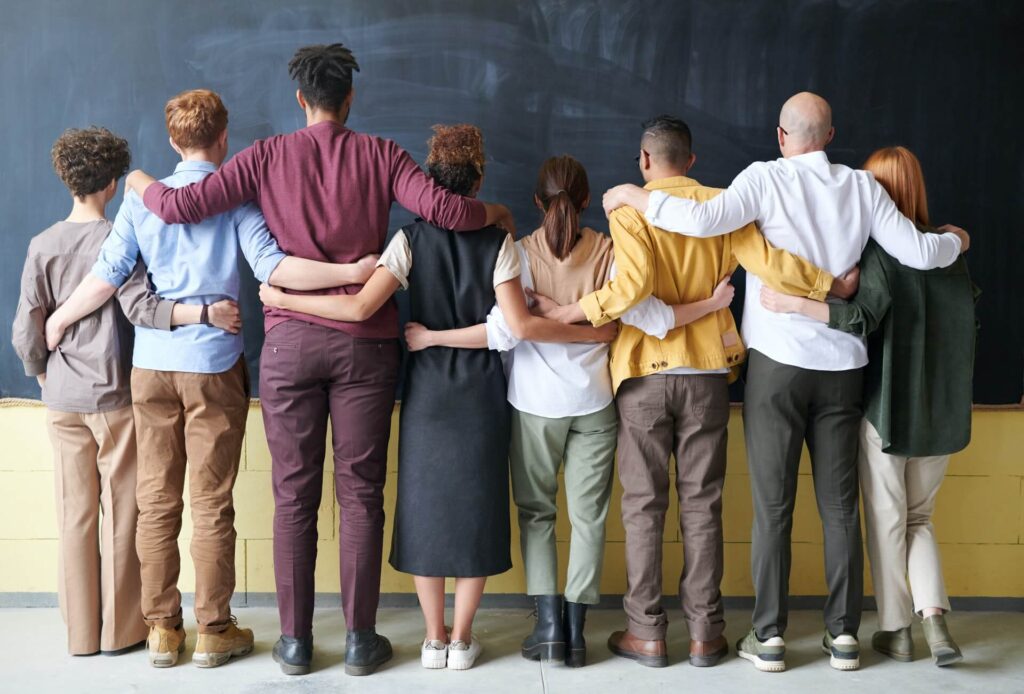 Listen to what your employees have to say
Once you have identified and examined the diverse needs within your company, start to engage with them to further your understanding. You want to hear what makes them feel happy, engaged and motivated to perform. These answers can be found in your past, current and prospective employees.
Leverage exit interviews to understand why it is that person has chosen to leave your company and what you could do differently in the future.
Use focus groups, 1:1 meetings and surveys for current employees to see what they enjoy about the work experience and ideas for how it can be improved. Interviews with prospective candidates can also provide a unique insight into what makes your workplace attractive and why that's important.
Affordable employee value proposition strategies
For the majority of businesses, employee value propositions are characterised by a unique combination of five key elements: people, work, rewards, opportunities and environment. Whether you prioritise L&D or flexible work, be sure to ask yourself – what drives my employees to perform?
Developing an affordable EVP that attracts, nurtures and retains top talent has never been easier. Through these four low-cost strategies, you'll be on your way to providing a unique and rewarding employee experience in no time!
If you have already established your EVP, we recommend following along to see if there are any areas in need of improvement.
1. Support L&D opportunities
Nowadays, you will find most jobseekers look beyond financial compensation, to opportunities for growth, development and support from a culture that encourages continuous training.
Offering educational resources and programs that enable employees to learn anytime, anywhere will set your business apart from competitors. By focusing on concepts that are relevant to an employee's individual needs and future career goals, you can make learning a valuable part of the work experience. L&D programs help empower employees to gain new skills and further their understanding. People want to see how their job supports growth and contributes to their future career development.
This can be through:
Skills-based training

Leadership training

Online courses

Mentor programs
Online platforms such as Go1 (with its very own Employment Hero integration), Udemy and LinkedIn Learning can support your employees wishing to advance their skills and further their interests. Online courses are an excellent, cost-effective solution for businesses wishing to prioritise L&D in their EVP.
If we take a look at an industry example, we can see L&D is a key component of Google's unique EVP – "There's no one kind of Googler, so we're always looking for people who can bring new perspectives and life experiences to our teams. If you're looking for a place that values your curiosity, passion, and desire to learn, if you're seeking colleagues who are big thinkers eager to take on fresh challenges as a team, then you're a future Googler."
2. Provide greater flexibility
Flexible work arrangements are of high value to many employees today. With modern technology allowing people to work across multiple locations and time zones, it's no surprise 92% of millennial job hunters identify flexibility as a top priority.
Flexible work is an umbrella term for any role which breaks the traditional 9-5, Monday-Friday, working standard. Whether it's through offering a remote-based role, WFH opportunities or extended/additional lunch breaks, flexibility is an attractive EVP strategy for your business.
The best part is – it won't come at the cost of productivity. In fact, flexible work is an excellent way to increase performance and retain talent! Embracing a flexible work culture speaks volumes to your employees about the importance of finding a healthy work-life balance. At its core, flexibility provides employees with more control over where, when and how they operate. This helps to enhance employee engagement and foster an environment that supports meaningful work.
Marketing gurus – HubSpot, have implemented flexible work strategies into their EVP to support employees and their personal lives – "We're dedicated to building an inclusive culture where employees can do their best work. Feedback, research, and our own employees show that the number one way to do that is by being flexible. Giving HubSpotters the freedom and flexibility to create their own work-life balance builds trust in our company, but it's also just the right thing to do. That's why flexibility is at the core of our benefits and culture, from family planning to financial planning."
3. Implement a recognition program
Recognition programs, done right, can provide numerous benefits to both employees and businesses alike. According to the Society of Human Resource Management, 63% of companies with strong recognition programs saw a significant jump in productivity and ROI.
Luckily, you don't need to spend crazy amounts on recognising hard-work. A little recognition can go a long way in making your employees feel appreciated and valued for the work they produce. Having a recognition culture that motivates, supports and rewards employees extends far beyond material incentives. Public acknowledgements and shoutouts using online platforms are an excellent way for employees to be recognised by both their colleagues and their superiors.
Some companies even offer L&D opportunities to recognise staff performance and support career advancement. Whether you chose to use a peer recognition platform like what we offer here at Employment Hero or saying thank you in person, employee recognition can be a huge help in designing an attractive EVP.
4. Offer employee wellness programs
Over the last decade, we've seen a huge shift to a more strategic and people-focused HR. So it's likely you've heard of employee wellness programs before.
Health and wellness initiatives aim to enhance the overall well being of a company's employees. Typically, employee wellness programs centre around mobility, physical activity, nutrition, wellbeing and mindfulness. By providing employees with the tools and resources to manage their health, wellness programs can improve productivity and engagement.
As health and wellness continue to be hot topics, it's important for employers to take active measures to support employee wellbeing in their EVP. If you're a little unsure where to begin, start by thinking of fun and exciting ways to reflect your company and employee values.
For example, say your business is passionate about providing a safe, supportive and stress-free environment for their staff. A viable option would be to offer free mental health resources. Or if your teams thrive on competition, you could host a monthly step challenge with the whole company involved.
The wrap up
Just like employees, every organisation is different. That's why your EVP needs to be unique to your business and its individual values. For each of the strategies mentioned above, start by considering how they can be tailored to fit employee targets and specificities. The beauty is, there are several affordable EVP strategies that won't break the bank. Meaning no matter the size of your business, you can still show your people that you care.
By implementing these four low-cost strategies, you'll also rediscover why your company is an exciting place to work. Designing a supportive and well-thought-out EVP will help drive profitability, increase engagement, improve retention and attract top talent to your company. Not to mention your current employees will also serve as strong brand ambassadors. It really is a win-win situation for everybody! So what are you waiting for?
Get all the info you need
Download the Wellness at Work Index
Just a few quick details