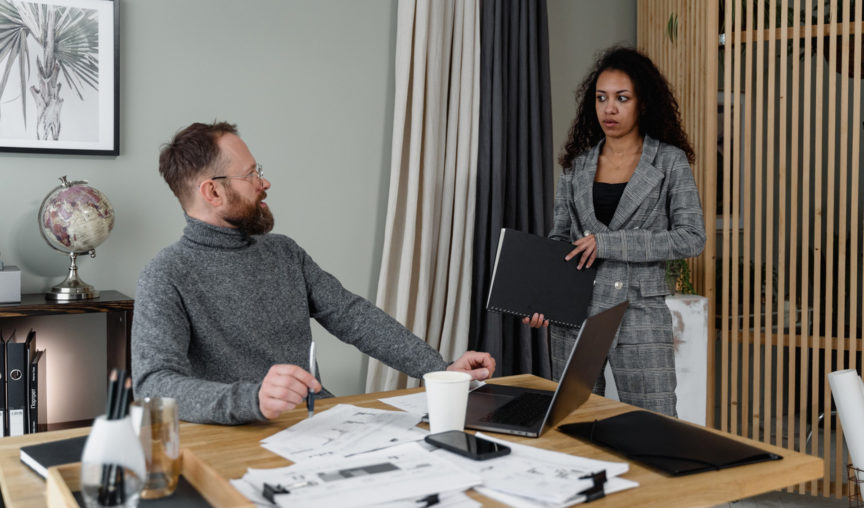 Financial stress has crept into many of our lives. Here's how to identify and remedy stress caused by fiscal angst.
The term "financial stress" has crept into the Australian vocabulary. With the ever increasing cost of living, rising house prices and low wage growth, it's not surprising. According to comparison site Mozo, almost half of us are using our credit card to buy groceries and research conducted by Nine News found that the median amount of cash savings available to Australian respondents was only $1,500. Almost a third of all Australians would not be able to survive on their savings for a month if they lost their jobs. On top of this, Employment Hero's own research revealed that a whopping 52% of the working population struggles to pay their bills on time. As a result, 2.5 million workers have taken out a payday loan. 85% of those who have taken out a payday loan find it harder to meet their financial demands, beginning a cycle of debt. In light of this, we must all ask ourselves. Am I suffering from financial stress? Am I at risk of being financially vulnerable at any point in the future?
What is financial stress?
Think about the last time you felt worried about money. That's financial stress. It's any time that you feel stress – feeling anxious, overwhelmed or worried – because of your financial situation. According to a recent study conducted by the online financial services company Spaceship, nearly 40% of Australians are losing sleep over financial stress.
How does financial stress impact me?
Financial stress can affect you like any other type of stress with symptoms. This includes insomnia, depression, heart problems, weight gain or loss and high blood pressure. But people feeling financial stress can also exhibit unhealthy coping behaviours. For example, drinking too much or being irritable and angry towards loved ones.
How can I deal with financial stress?
Here are our top tips for dealing with financial stress.
1. Learn about finance
Start with the basics. Expand your knowledge and understanding of how finance works. Discover the key pillars to financial health and implement them slowly (you don't want to add to your stress).
2. Create a budget
The first step toward controlling your finances starts with SMART goal setting, creating a budget and then sticking to said budget. Understand how much money you make and how much you spend. It sounds simple because it is, but many people have yet to take this first step!
3. Understand your debt cycle
While you're making your budget, take the time to see what got you into debt in the first place. This will help you avoid it in future. Do you use your credit card too frivolously? Is UberEats costing you more than you thought? Small things can add up.
4. Explore physical fitness options
Exercise is a great way to deal with stress. If you are now working from home, read these tips about how you can stay active and slowly start to introduce exercise into your routine. Financial stress is another type of stress so anything that helps you manage your regular stress (e.g breathing exercises, meditation, exercise) will be helpful.
5. Have a backup plan in place for emergency funds
Did you know that people who get paid more frequently are better off? Chances are you may have had an inkling since Employment Hero's research showed a huge majority of Australian workers preferred weekly or fortnightly pay. You might not be able to change your payday but if you need access to extra money for an emergency, know where you can get it from. It is also useful to know how much it will cost you so you can incorporate it into your budget. If you are having trouble taking those first steps into making a backup plan, read Employment Hero's guide to How To Save Your First $500. Connect with one of our financial experts to learn how you can get the most out of your money email. Email financialservices@employmenthero.com to learn more. Any references to financial products or services or any financial information contained on this site are provided by Employment Hero Financial Services Pty Ltd ("EHFS") ABN 58 606 879 663, AFSRN 001234046, CRN 479495. EHFS is an authorised representative of Ballast Financial Management Pty Ltd ABN 41 086 601 041, AFSL Number 233 180 and an authorised credit representative of Loan Market Pty Ltd ABN 83 105 221 967, ACL Number 390222. Any advice on this website is general advice only and does not take into account your particular circumstances, objectives and needs. Before acting on any advice on this website you should assess or seek advice on whether it is appropriate for your financial situation, need and objectives. A Product Disclosure Statement (PDS) or other disclosure document may be available for products and services described on this website. You should obtain and consider the PDS or other disclosure document relating to the product or service you are interested in before making any decision about whether to acquire or continue to hold the product or service.