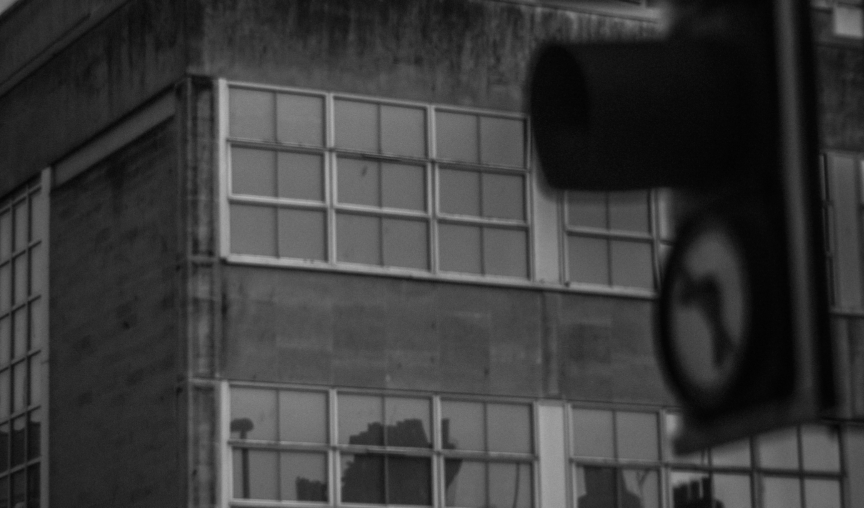 When it comes to work, what is it that you're most scared of? Chances are, no matter how great your team's Halloween celebrations are, they're unlikely to give you a proper fright. If you're really chasing that thrill of fear and spookiness, you may be even more likely to find it in the everyday.
There's scary – and then there's scary. This Halloween we're looking back on the last year of awkward workplace moments that would make any employee's skin crawl. As 2021 has given us another year of technology mishaps and video fails, there have been more opportunities than ever to find oneself in a true waking, working nightmare. All who Zoom, beware.
We'd rather be banished to work in a haunted office than be forced to deal with any of these cringe-worthy encounters. Read at your own risk.
1. 'I am not a cat'
Last year we had the Potato Boss, this year we have Courtroom Cat.
Any lawyer will know that a court is the last place that you should be kitten around; but that didn't stop solicitor Rod Ponton showing up to the 394th district of Texas virtual courtroom with a full cat filter.
As Rod and his assistant desperately try to remove the creepy filter, he feels compelled to state to the judge the now-iconic line; 'I am not a cat'. Coulda fooled us.
Following the cat-astrophic affair, the judge shared the video noting; 'If a child used your computer before you join a virtual hearing, check the Zoom video options to be sure filters are off. This kitten just made a formal announcement on a case in the 394th.'
As always, there were some interesting spooky theories in the comments.

2. Rocco's modern life
In another suggestion that we should accept the new role of our cat overlords, our feline friends are now interrupting parliamentary meetings.
As John Nicolson made a thoughtful enquiry about the use of subtitles on children's TV in a Digital, Culture, Media and Sport Committee meeting, the fluffy ginger cat Rocco couldn't help but interject.
Why Rocco feels so strongly about subtitles and children's literacy remains to be seen. We await further comment from the cheeky floof.
3. Home decor
For all of the benefits of working remotely, one thing that can be unsettling is inviting your colleagues – and sometimes the world – into your living space.
We don't enjoy decorations only at Halloween, we have fun with home decor all year round. Before remote work it wouldn't have been an issue, but with video calls and interviews, it's easy to feel a bit more… exposed.
Yvette Amos found this out the hard way when being featured on BBC Wales.
Yvette Amos, national hero. She knows a bookcase isn't just for decoration. When in need, we all turn to our bookcases. pic.twitter.com/3wxN0J9cR8

— Bookcase Credibility (@BCredibility) January 27, 2021
4. Furniture fails
Have you ever received news at work that was so shocking that you fell off your chair? Or maybe you're having a tough day and you just want to disappear?
For Charlotte Kozinets, a sales associate at a furniture company, these actions became a little too real while in an important meeting with not only four other colleagues but also her company CEO. For someone so involved in furniture, a chair really betrayed her by crumbling as she casually spoke about her weekend plans.
"The video was a recording of our 'Sales Sync Meeting', which we have daily, but of course, it was a Monday and of course it was our chief of staff's first day (whom you can see silently laughing in the video)," Charlotte told Jam Press.
"There were a total of five people in the meeting, so thankfully not a huge audience…"
Except now the video has been viewed over 200,000 times. In 2021, nightmares go viral. We'll be muting and turning our camera off until further notice.
5. Controversial hires
Let's take a break from Zoom lols for a serious addition here. What could be more of a nightmare than realising your workplace has hired someone who had made public sexist comments to work alongside you? Sadly that's exactly what happened at Apple in May of this year, when they hired – and then swiftly fired – advertising product technology employee, Antonio García Martínez.
Over 2,000 Apple employees signed a petition criticising Martínez' hiring, referencing words from his 2016 memoir regarding "most women" from the San Francisco Bay Area. He wrote that they were "soft and weak, cosseted and naive despite their claims of worldliness, and generally full of s**t."
While this is truly nightmarish, it's encouraging to see people-power in action here. This is not only a reminder to be thorough and considerate with recruitment processes, through this situation we can reflect on the importance of listening to your employees and monitoring sentiment. Yet another reason to engage with meaningful employee surveys perhaps? Or a reminder to refresh on the essential principles of Diversity and Inclusion.
6. Background check
Do you remember the old schoolyard trick of painting eyeballs on your eyelids so you could sleep through maths class? Well, it didn't work back in the day, and we may have found an equally ineffective equivalent for the contemporary workplace.
At first, you might have thought that Ohio senator Andrew Brenner was just sitting in his living room – that's until you spot the seat belt. A virtual home background can only go so far, it's pretty obvious that the senator is calling in from the road. If that wasn't bad enough, he continually uses his phone while on the call.
Does this cause a nightmare for the team or the individual? We're going to say both. Hot tip: you're probably not doing your best work if you're also driving – and you're not doing your best driving if you're also pretending to work. You're also likely to insult your colleagues. Did he really think they would fall for that?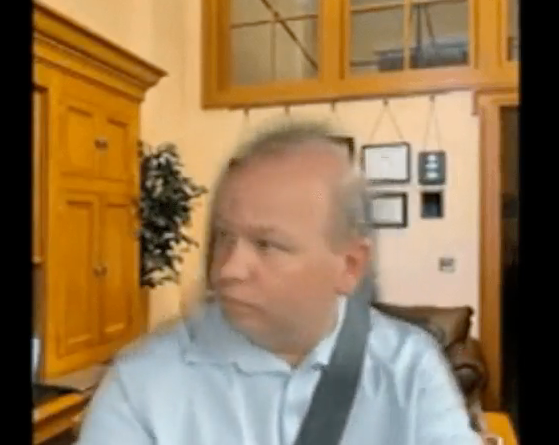 [Image via Gizmodo]
7. Professional lurker
It's an urban legend for the virtual age; we delight in hearing spooky stories of ghostly apparitions appearing behind unsuspecting people on video calls.
In virtual workplace meetings, there have been some extremely unusual sightings, but not all of them paranormal. To try and reduce disruption caused by his background appearances on his fiance's Zoom calls, one man tried to outsmart the internet (spoiler alert: you can't).
Although he had the best of intentions, a green morph suit is not an effective invisibility cloak. Let this be a lesson for all of us.
Avoid remote work nightmares
Need a refresher in remote work etiquette to avoid a nightmare of your own? To help you keep the spooky encounters to Halloween, master the art of the remote meeting with our how-to guide. Happy Halloween from the Employment Hero team!