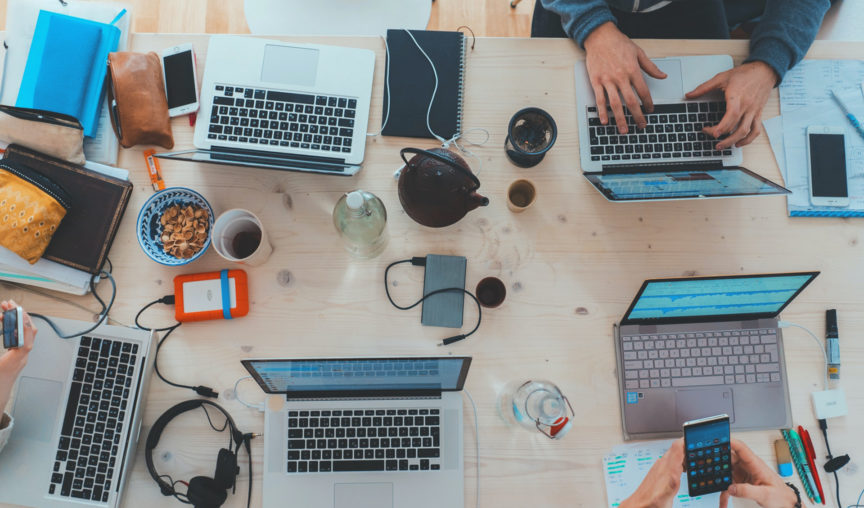 Updated on the 23rd September 2020
Whether you run a startup or an established small business, technology has a huge role to play in your success. Taking advantage of purpose-built finance, accounting and HR tools for small business means you no longer have to be a slave to spreadsheets or other productivity zapping systems of old. In fact, many of these tools boast the kind of features and functionality that even just a few short years ago were the preserve of large corporations, because this kind of software used to come with expensive licenses and ongoing annual fees. Not so with cloud technologies. These days you can access a suite of robust, fully featured accounting, finance and HR tools for small business online and implement cutting edge technology at a fraction of its previous cost.
6 of the best HR systems for small business
Take a look at these must-have HR programs for small business, all of which are highly affordable. Many of them are free of charge.
1. Employment Hero for employee engagement surveys
As we've mentioned in previous posts, employee engagement is a big priority for all businesses, so gaining a measure of it makes good sense. With Employment Hero, you can get a real-time pulse of how your workforce is feeling, enabling you to quickly respond to any problems and issues that may be affecting engagement levels. An Employee happiness survey will allow you to make valuable decisions based on real, tangible data. For tips on what to ask in your employee engagement survey, see our post on 17 essential questions you need to ask. Cost: Employment Hero's employee engagement survey is available on our Free Account at no cost.
2. Tiny Scanner for digitising documents
Like any business owner, keeping records of employee interactions is essential. These days, you can do it on the fly using your phone as your scanner. The Tiny Scanner mobile app from Appxy is a great HR resource for small businesses. It turns your phone into a scanner and saves documents as either a photo or a PDF. With it you can now easily scan all those HR documents, reports, photos, receipts or just about anything. It makes saving signed and printed documents a real cinch. It's also a great tool for items that are not made for passing through your typical printer – like capturing notes off a whiteboard or a handwritten note from an employee. The scanner app is super quick and is available for both iOS and Android devices. Cost: Tiny Scanner pricing: Free of charge. Available for download from Google Play and Apple iTunes App Store.
3. HRIS for small business
Australia's employment laws are notoriously complex which can put your business at risk if you don't use HRIS software. HRIS technology gives you all the must-have HR tools for small business and becomes your system of record for all things people-related. It also automates the time-consuming paperwork and recordkeeping associated with employing people. Importantly, it also keeps you up-to-date with your employment compliance requirements. And when you're using an HRIS platform, you can be sure you won't get caught out using out-of-date documents. An online HRIS platform such as Employment Hero lets you manage employee records from within a web browser, or even a smartphone app. The technology ties into a range of HR functions so you can monitor and manage the entire employee lifecycle. This provides a great all-in-one HR software solution. With this software, you can run reports to analyse workforce metrics such as staffing utilisation, compensation costs and turnover. Cost: Basic HRIS version is available free of charge. Employment Hero pricing on plans starts at $5 per employee, per month.
4. Payroll HR tools for small business
There's much more to payroll than just paying staff. It's a time-consuming activity that is prone to human error in everything from assigning the correct award pay rates, penalty rates and entitlements. In the same way that managing HR compliance issues becomes more complex every year, so does managing payroll. You need to make sure your payroll system is up to date and compliant with the most up-to-date award rates. Payroll software automates all this and significantly reduces the human costs associated with payroll processing. For some companies, payroll software can even eliminate the need for a full-time payroll resource. Of course, there's a great deal of crossover between your HR information and payroll data, so it makes no sense to keep two separate systems. Leading payroll systems such as Xero, MYOB, and KeyPay ALL integrate with modern HRIS technology. This means you have one source of truth for all your payroll and HR data, so whenever something is entered into the system by HR, payroll updates accordingly. This eliminates a huge amount of paperwork and you deftly avoid reconciliation and double handling headaches. Plus, with employee self-service and the ability to access their payroll information, your employees can have a much better understanding of their benefits and entitlements. Having a HR payroll system like this will serve small businesses well.
5. Employment Hero Paperless onboarding
If going paperless is a big part of your mantra, Employment Hero is another must have. This technology automates processes that need physical signatures by digitising the end-to-end process. Using Employment Hero means there's no need to print, fax, scan or overnight HR documents and letters of offer. Instead, you sign all your documents digitally, and it's much easier for your employees to return their signed documents to you. With this software, you can process all your new hire paperwork, non-compete agreements, workplace policy enforcements, performance reviews and so on. It saves time, reduces clutter and frees you from the never-ending paper chase.
6. Employee benefits
Employee benefits are more than a means to compensate your employees – they're important HR tools for small business and startups. As we said in an earlier post, companies that invest in employees by offering a wide range of employee benefits see the positive effects on their bottom line. This includes increased productivity, improved morale and greater engagement. At the same time, when you're in recruitment mode, employee benefits can become a powerful draw card. So, while your employees can get significant financial gains from benefits such as competitive personal loans and mortgages, car leases, insurances and so on, employee benefits can also make a big difference to your business. For example, by giving your employees the ability to reduce the impact these expenses have on their wallets, you make their salary go further, which is a big bonus for your employees. Having an all in one HR, Payroll and Benefits system like Employment Hero means you can invest in benefits that employees love, without the need for a benefits budget. Cost: Basic version is available free of charge. Employment Hero pricing on plans starts at $5 per employee, per month.
Book a demo
Want to see for yourself how an all-in-one HR tool like Employment Hero can transform your business? Book a demo today.
 Employment Hero is Australia's first all-in-one cloud HRIS offering a comprehensive HR software, payroll system, and employee benefits platform in one easy solution. Trusted by Australian businesses, Employment Hero is about making rostering, onboarding, performance management, time tracking, payroll, and award interpretation a snap. Employment Hero's HRIS also integrates with Xero, MYOB, KeyPay, and Accountright Live. Stop wasting time with spreadsheets, and request a demo today.