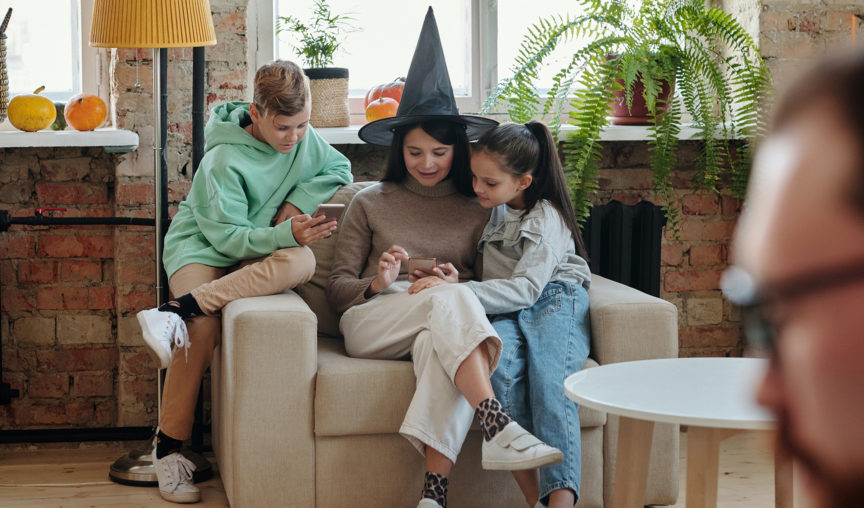 Celebrating Halloween at work is a great way to join in the festivities and encourage employee engagement amongst co-workers. Whether you work in a corporate or casual office environment, there are many different ways your team can join in the spooky soiree, and no, we're not referring to employee ghosting! 👻 Here at Employment Hero, we know how important it is to keep your employees engaged, and these fun Halloween activities will help you achieve just that! From costume parades to office games, and everything in between, read on as we share 6 ways you can celebrate Halloween in your office this year.
Office Halloween Costume Competition
A fun way to boost team morale and participation in your workplace is to hold an annual office Halloween costume competition! 🧛 This requires some preparation, so you should let your team know in advance. To judge the competition, find a space in the office and let your dressed up employees strut their stuff in a parade! You can ask the entire team to vote for the most creative costume and/or funniest costume, and offer each winner a prize, like Hero Dollars! To encourage your team to get involved, we suggest making posters to hang up around the office and sending out a company-wide email and calendar invite for the big parade. Extra points for those who fully commit and wear their Halloween costume to and from work! While this is a great way to encourage creativity in the workplace, we suggest setting boundaries so there are no workplace horrors, such as offensive, revealing or political costumes.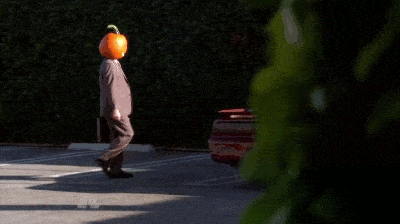 Me walking into work on Thursday
Halloween Breakfast
Halloween is a time to indulge in treats and get creative in the kitchen. One easy way to get the team together and join in the mysterious celebrations is to hold a Halloween inspired breakfast. By ordering some spooky-themed treats for the office and setting aside 30 minutes in the morning, you can become the ghostess with the mostest and set your team up for a great day ahead! You can also ask your team to bake some delicious treats. Think spooky cupcakes, pumpkin flavoured muffins and donuts. 🍩 By involving your employees with the festivities, they'll be more inspired and motivated to mingle with the team, whilst contributing to overall improved workplace culture – it's a win/win!
Halloween Office Cubicle Decorations
Encourage your team to get creative by holding an office cubicle decoration competition! This is a great way for teams to work together to join in the festivities by creating a un-boo-lievably haunting team space. 🕸️ To ensure everyone gets involved, send out some inspiration in the lead up to the big day and offer prizes for the most frightening desk and team areas. If you're stuck on ideas, Pinterest is a great place for inspiration – think skulls, pumpkins, cobwebs and spiders…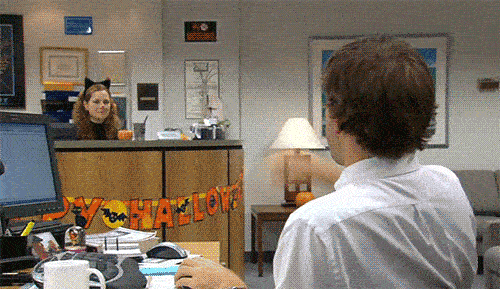 My team nailing our Halloween desk space
Office Trick or Treating
Trick or treating is an easy way to encourage team engagement across all functions of your workplace. Think of each team or desk as a house, and do the rounds to collect lollies and treats! You can choose the treats you'd like your team to give out to others and head to other desks to collect lollies. It's a fun way to allow your team to chat with other members of the team they may usually not engage with, especially if you're in a larger workplace and split across different floors. We love this one because all of the treats you collect can be stashed away in your top drawer, making for a very sweet treat when you need that 3pm sugar hit. 🍭
Play Halloween Inspired Office Tunes Throughout the Day
If you've left your Halloween office preparation to the last minute, this is a great way to join in the fun with minimal effort. By putting together a list of weird and wicked Halloween themed songs, you can instantly up the mood in the office and get everyone singing along! If you're not sure where to find spooky songs, Spotify has many different Halloween inspired playlists, or alternately, you can create a shared Spotify playlist where anyone in your workplace can add songs for the spookiest day of the year! If you're looking for a place to start, here at Employment Hero, our favourites are Superstition by Stevie Wonder and The Monster Mash. 🎵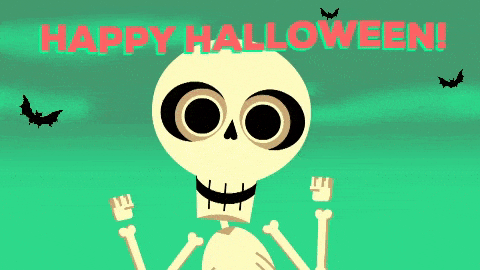 Play Spooky Games
Nothing improves team morale like some fun office games! Depending on the size of your workplace, split your teams up into smaller groups and get the competitive spirit flowing…
Wrap the mummy
This fun game involves smaller teams and a few rolls of toilet paper. To get started, each team will nominate one person to be the 'mummy'. The remaining team members will then use one roll of toilet paper to wrap the 'mummy' completely from head to toe. The fastest and most accurate team will be the winners. This game is definitely harder than it looks and if we can offer you one tip, it's that slow and steady wins the race on this one…
How many lollies in the trick or treat jar?
This guessing game is easy for everyone to play, and can even be played by those not in the office. It involves filling a jar of lollies to the top and asking everyone in the team to guess how many pieces are in the jar by writing their answer down. At the end of the day, count how many are in the jar, and the closest guess to the exact number wins – simple! 🍬 No matter your workplace environment, there are many ways your team can celebrate the spooky season. These fun Halloween festivities will spark creativity and team spirit in your workplace and contribute to improved employee engagement. By joining in, you'll also create a fun workplace tradition that everyone will look forward to every year. Happy Halloween from the Employment Hero team! For more ways to boost office morale and improve company culture, download our free 'What Employees Want' whitepaper below. 👇👇👇