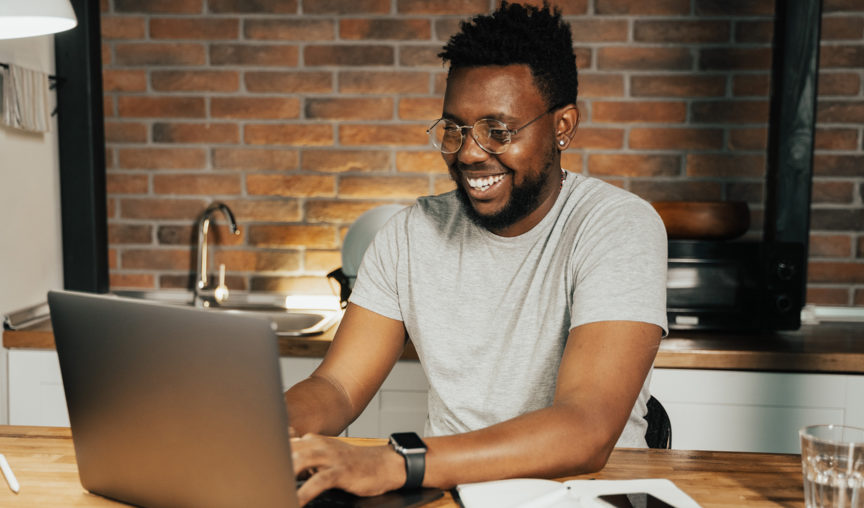 If you're looking to hire someone who is based overseas, you need to create a global acquisition strategy to ensure you legally and ethically hire the perfect candidate for the role. Consider these 5 ways to find your overseas talent.
1. PEO
What?
A professional employer organisation (PEO) is a human resource service that allows employers to access talent worldwide. It takes on functions such as payroll, benefits, remuneration, administration, employment taxes, HR guidance and more, all under local government laws. PEOs help you legally hire someone in another country and can alleviate the stresses involved in this process.
Positives
A PEO can help you find the best talent globally, expand your business into new markets and keep high performing workers who can no longer work in your country. Using a PEO means avoiding the cost and complexity of hiring offshore as everything is done by HR experts.
Negatives
There is a fee to access this service.
Examples
Global Teams is a PEO that can help businesses create and manage a global workforce, right from your home country. It's purpose-built for small to medium-sized businesses and helps them access the world's top talent. Global Teams is an all in one solution as it doesn't just help hire and pay remote team members, it provides them with full access to a suite of HR tools, keeping them engaged and productive.

2. Job websites
What?
Job sites are simply search engines that store job listings. Type your industry and ideal role in the engine, as well as your preferred location and view the roles available.
Positives
Any potential employee, from any industry, can use these search engines to find roles. Meaning you have the chance of finding your ideal candidate anywhere in the world!
Negatives
Posting on job sites usually costs money (and the better the site, the more money it costs). Job sites usually operate on either a subscription or cost-per-post model. Look into each site to see which payment option suits you best.
Examples
Indeed is the largest job site in the world with over 250 million monthly users. Their 'worldwide' hub is a feature that displays jobs from any industry and level in 60 countries. After you create an account, job postings are free, with the option to boost your job ad for a fee (budget is up to you).
Career Jet has over 40 million international job listings on its platform. Users can search for jobs in over 90 countries across all industries and experience levels. One post costs $100.00 (excl. credit card fees and tax) to post a 45-day listing.
We're sure you have heard of Glassdoor before as it is one of the largest career platforms worldwide with 64 million users from 190 different countries using the platform monthly. It is free to post a job ad on this platform, however, you have to pay when the ad receives a candidate.
Gigajob is a leading online job platform that promotes its job ads in more than 100 local country sites. Ads on this platform are free of charge and last for 30 days.
3. Recruiters
What?
Recruiters are individuals who connect businesses and prospective clients, and either work for a recruiting agency or are in-house. For global recruiting, businesses can contact recruiting agencies that have global connections.
Positives
Recruiters that have global networks are able to connect with potential candidates you would have never been able to contact.
Negatives
Businesses pay recruiters a fee when they connect employers with the right hire. Fees can vary but are usually 10% of the successful candidate's salary. Because recruiters don't get paid until the hire is made, some will do whatever it takes to get their candidate across the line—even if it's not the right fit for the business. If you do use a recruiter, ensure your contract includes a clause that the fee isn't paid until the hire passes probation.
Examples
An international recruitment network that connects recruiters around the world to employees who are looking for international opportunities.
Michael Page is an agency that has a global recruitment wing to their business. With 140 offices worldwide, they can cast their net far and wide to find you the perfect global employee.

4. LinkedIn
What?
A network of over 313 million professionals all in one place has made recruiting and looking for jobs much easier. Utilise the search function on LinkedIn to find your ideal candidate — anywhere in the world (200 countries to be precise)!
Positives
Free to sign up and search for employees via both mobile and desktop advice. The feature of 'connect' and direct message enables you to connect with anyone, anywhere in the world (provided they have an account).
Negatives
It can be perceived as unprofessional to just straight directly message someone based on their LinkedIn profile. They may not be looking for work or aren't interested in global work.
5. Use a local partner
What?
If your business has connections in the foreign country you are wishing to hire from, you can set up a business relationship and have the partner source and find potential candidates for you to hire.
Positives
Partners have local knowledge or may have someone in mind that they know would be perfect for the job.
Negatives
Less control over who they select as candidates as well as it may not be legally compliant if neither parties have HR experience and knowledge.   ⚡ Keen to learn more about hiring internationally? Our Global Teams whitepaper has everything you need to know.