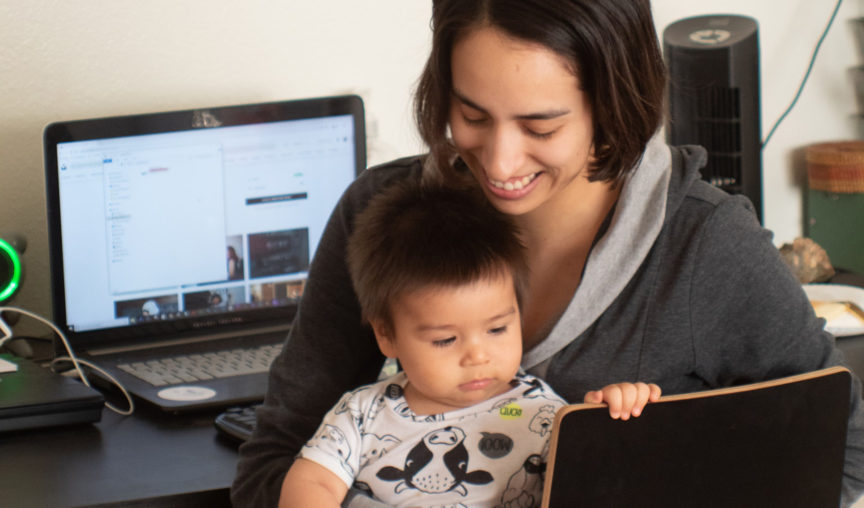 A few weeks ago, I made the difficult decision of taking my son out of daycare due to the rise of COVID-19 cases in Australia— and my son is loving every moment. For him, it's like being on holidays; no routine and fun with the parents all day long. Except it isn't a holiday. Both his parents are lucky enough to be working from home and are busier than ever. It's been challenging and upon reflection, it's not too different from the early days with a newborn baby. These comparisons are helping me through and I hope by sharing them it might resonate with the many parents out there muddling through the same.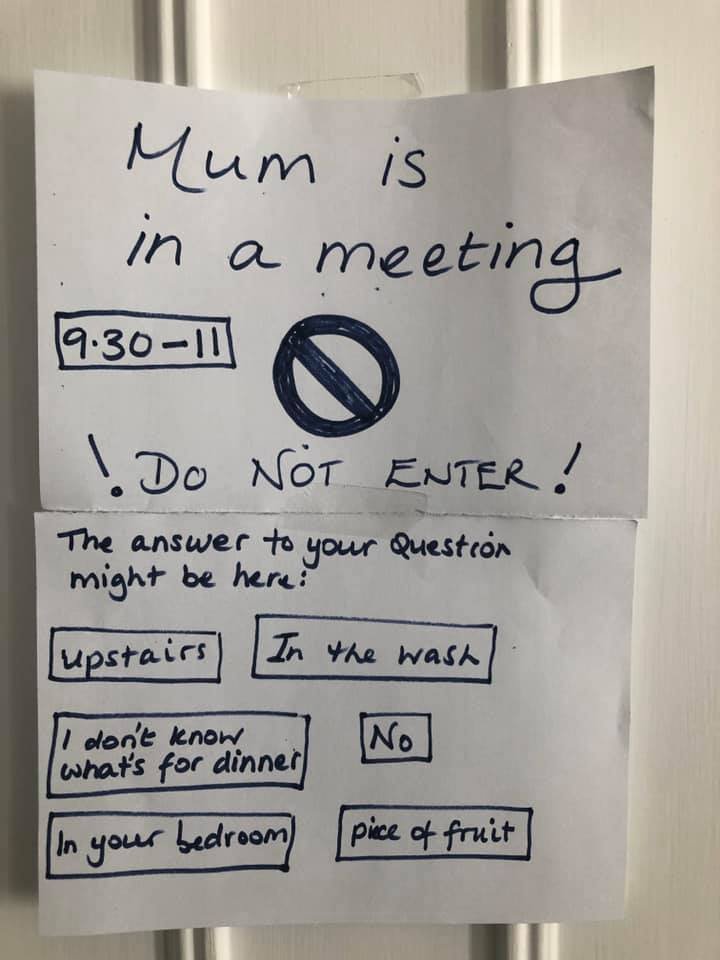 Credit: Twitter @speechwoman
1. Forget the book
Doing everything by the book is not achievable and you're not a bad parent if you can't follow the 'rules'. These are not normal circumstances and most days it might just be about survival. It's important to lower our expectations and be realistic about what this time might look like. I've gone back to my basic rule of thumb: feed your child, feed yourself and bathe one of you sometimes. If you're doing that, you're having a good day.
2. Do what works for you
The unknown is scary. We don't know if we've made the right decisions for our family. Remember, what works for another family won't necessarily work for your family and that's okay! We need to do what is sustainable for our families and it's okay to change how you do things when the time comes.
3. Stay connected
It's a lonely time and sometimes it can feel like you're the only one struggling. Trust me, I know. It's so easy to be 'too busy' and have all the days run into each other but you've got to make the time to connect with other adults. Reaching out to other parents and your support network will help you get through similar challenges (like how to keep children entertained at home).
4. Getting support and help
I'm really lucky that I have an awesome manager and a supportive company that allows me to have work flexibility and to take time off when I need to. Even if you don't need any extra support at the moment, it's ok to change your mind down the track when you could need some help. It was such a relief to have my family situation out in the open and discuss options that were available to me.
5. Be kind to yourself
I have never liked the term 'cherish every moment'. Whilst our family have enjoyed the extra time we've had with each other, it has been stressful. It does no one any favours to pretend otherwise. Make sure you take time out of every day to do something for yourself. I like these great tips and advice from Beyond Blue.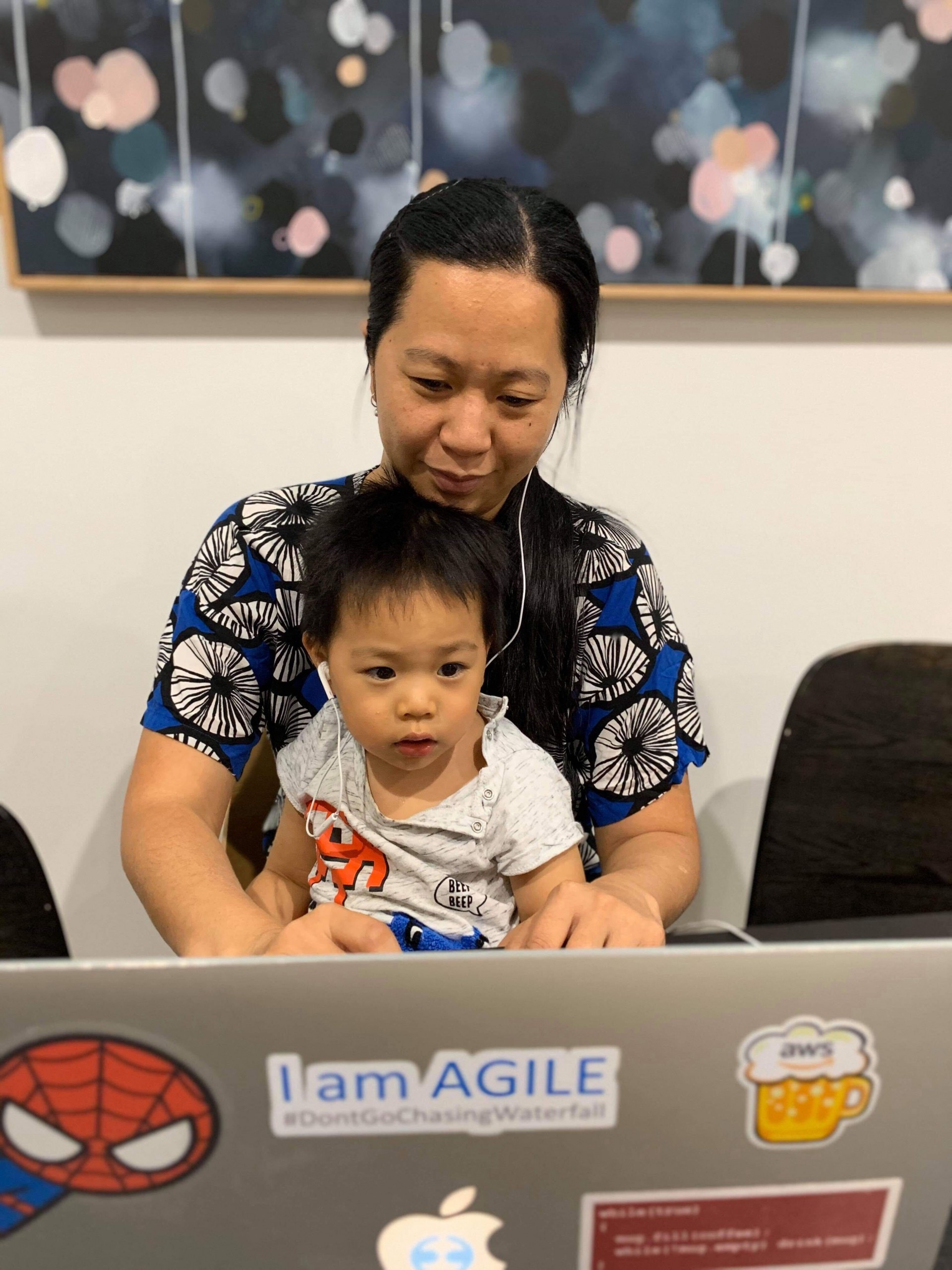 Lynda and Seb (Sebastian)