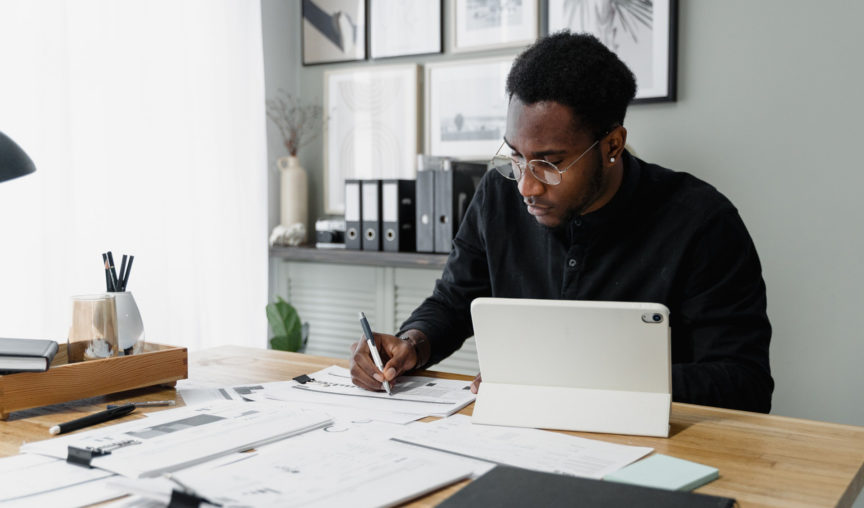 We've come a long way in our understanding of mental health. There are so many resources available. We know more about how our minds work than ever before.
Now is a great chance to invest in better understanding your own mind and learning how to better care for it. So, we've compiled a list of 5 books to help you on your way.
1. Brene Brown: The Power of Vulnerability
The Power of Vulnerability: Teachings of Authenticity, Connections and Courage is the best-selling book by research professor Brene Brown. Her TED talk of the same name has gone more than a little viral. She's an expert in human relationships and her philosophy has changed the way millions of people see themselves and their social interactions. The cheat-sheet summary of this book: vulnerability is an essential part of healthy human relationships and without it, your mental health will suffer. Give the Brene Brown theory a spin and see if your relationships and mental health benefits.
2. Sarah Wilson: First, We Make the Beast Beautiful.
This isn't your typical self-help book. In fact, it's probably not fair to even put it in that genre. First, We Make the Beast Beautiful is Sarah Wilson's poetic investigation into her own anxiety. She aims to tell a different kind of story about anxiety; one in which anxiety isn't the enemy, but part of the journey. This book challenges the common definitions of and attitudes about anxiety and presents a counter view. It's humorous and insightful. This is an interesting book which is sure to spark great dinner-table conversations. It's so darn juicy it might be worth cracking out at your next Book Club meeting.
3. Leigh Sales: Any Ordinary Day.
Yep. You heard it right. The legendary Leigh Sales wrote a book. And it's a great read to boost your mental health. Any Ordinary Day looks at ideas of trauma. Leigh traces the stories of people who have suffered – and recovered from – unexpected disasters. It's cathartically tear-jerking as it is encouraging. The stories are downright inspiring and it's amazing to see just how resilient humans are. If you're down in the dumps and wondering if you'll ever see the light again, this book might just remind you that the road to recovery is well-trod. Best of all, the book is centred on Leigh's own experiences and insights. She's wise, witty and heartfelt.
4. David Daniels: Essential Enneagram
Essential Enneagram: The Definitive Personality Test and Self-Discovery Guide is your first step into the world of enneagrams. If you've never taken an Enneagram test, here's what you need to know; the Enneagram theory splits people up into personality type categories to diagnose your particular strengths and weaknesses. Unlike many other personality tests, the great thing about the Enneagram system is that it tells you what your personality type can look like when you're at your healthiest – and what traps you can fall into when you're not in a good headspace. For many people, Enneagrams are a really helpful self-understanding tool. With that knowledge, you'll be able to better look after your mental health.This book will start you on an exciting (and honestly, super addictive) journey to becoming an Enneagram nerd.
5. Celeste Barber: Challenge Accepted
This book is laughter therapy. Celeste Barber is an Aussie comedian turned author and all round superstar. The plot line is basically 'let's keep it real'. Celeste is about as down to earth as it gets and this book is filled with sage advice (that might just make you laugh until you cry). This isn't a pop-psychology or self-help book, but we're pretty sure it'll do your mental health a good turn. Challenge Accepted is a breath of fresh air as Celeste helps us remember what's real and what's not. Plus, laughter is the best form of medicine.
Do What's Good for You
Your mental health couldn't be more important. It impacts everything. That's why we've got some great Employee Benefits to help you stay healthy – in mind as well as body. Stack your bookshelf full of resources to keep your mind happy. Whether it's a bit of psychology education or just a good laugh, there's plenty of resources out there. If you're looking to invest a few hours – and a few pages – into your mental health, check out these recommended books.