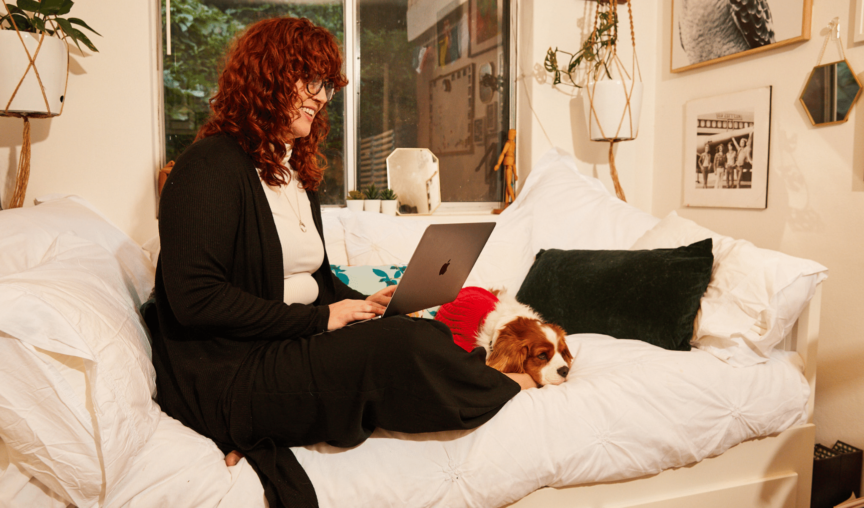 2021 has been another unique year, to say the least.
Every December, it's always fun to reflect on the fun (and fails) of the last twelve months. This year brought another year of remote working mishaps, Covid disruption and Zoom misadventures.
There were a few amazing workplace fails that made us smile this year, whether that was the 'I am not a cat' lawyer who had his Zoom filter stuck on feline mode, the Ohio senator who tried to fool his colleagues with a home background, or the man who thought a green morph suit would make him fade into the background of his partner's work calls (spoiler alert: it didn't).
There were also the everyday mishaps that we've can universally cringe about, which is why we decided to turn it into an original game to play with your team!
Employment Hero's 2021 End of Year Bingo
Presenting, our original 2021 End of Year Bingo! Pull this game out at this year's Christmas party to find out which poor soul on your team had the most mishaps this year. Don't forget to provide a prize to the winner… they deserve it!
How to play: Gather your team (socially distanced style) for some "unprecedented" fun to celebrate the end of 2021. The host must call out each option in a random order, and players must tick off each option that they have experienced in 2021. Whoever ticks off the most options wins!
Download the Bingo Board as a PDF here.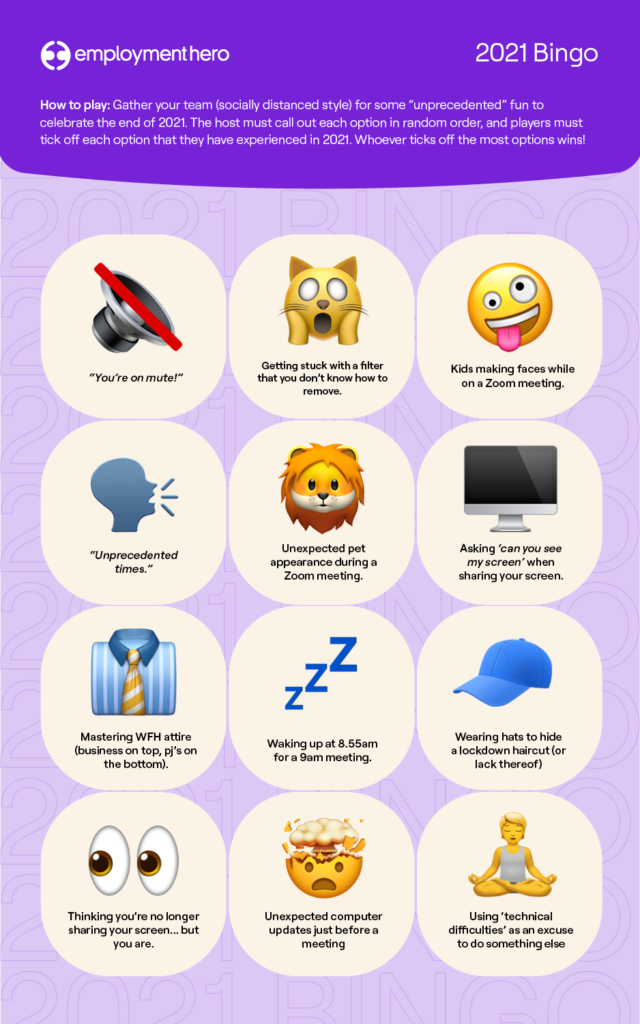 Celebrating the silly season differently this year?
We don't blame you! Whether you're looking to celebrate virtually or in-person, check out our 10 Covid-Safe Christmas party ideas for some inspiration. If you're looking for team building games to play, we've got 39 of them right here.
Happy holidays from the Team at Employment Hero!